Shirakawa-go & Gokayama: Fairy tale-like farmhouse villages 
---
Like a scene straight out of a fairy tale, the twinkling towns of Shirakawa-go and Gokayama possess a magical beauty that moves with the seasons.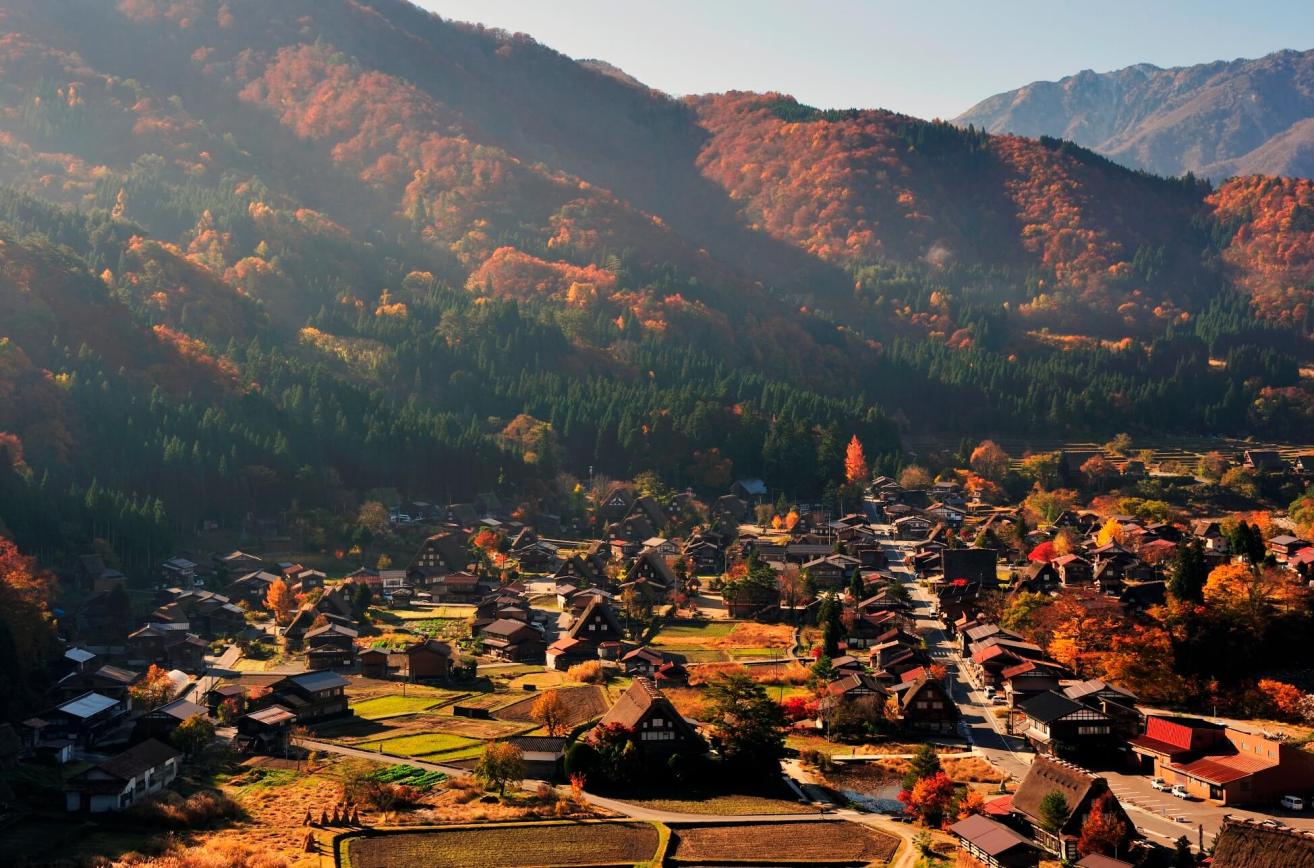 Surrounded by steep rugged mountains and isolated along the Shogawa River, the quaint village communities of Ogimachi in Shirakawa-go (Gifu Prefecture), and Ainokura and Suganuma in Gokayama (Toyama Prefecture) were registered as cultural world heritage sites in 1995. Known particularly for their steep-roofed gassho-style houses which design reduces snow buildup, 88 of these farmhouses within the three villages are listed as World Heritage sites.
Gassho literally means "praying hands", as the slanted roofs so resemble. And like an answered prayer, this creative architecture helped these villages dating back to the 11th century to survive the unique environmental challenges through the present. As only .04% of the land in this area is cultivatable, residents relied on mulberry trees, silkworms, and gunpowder manufacturing for their livelihood.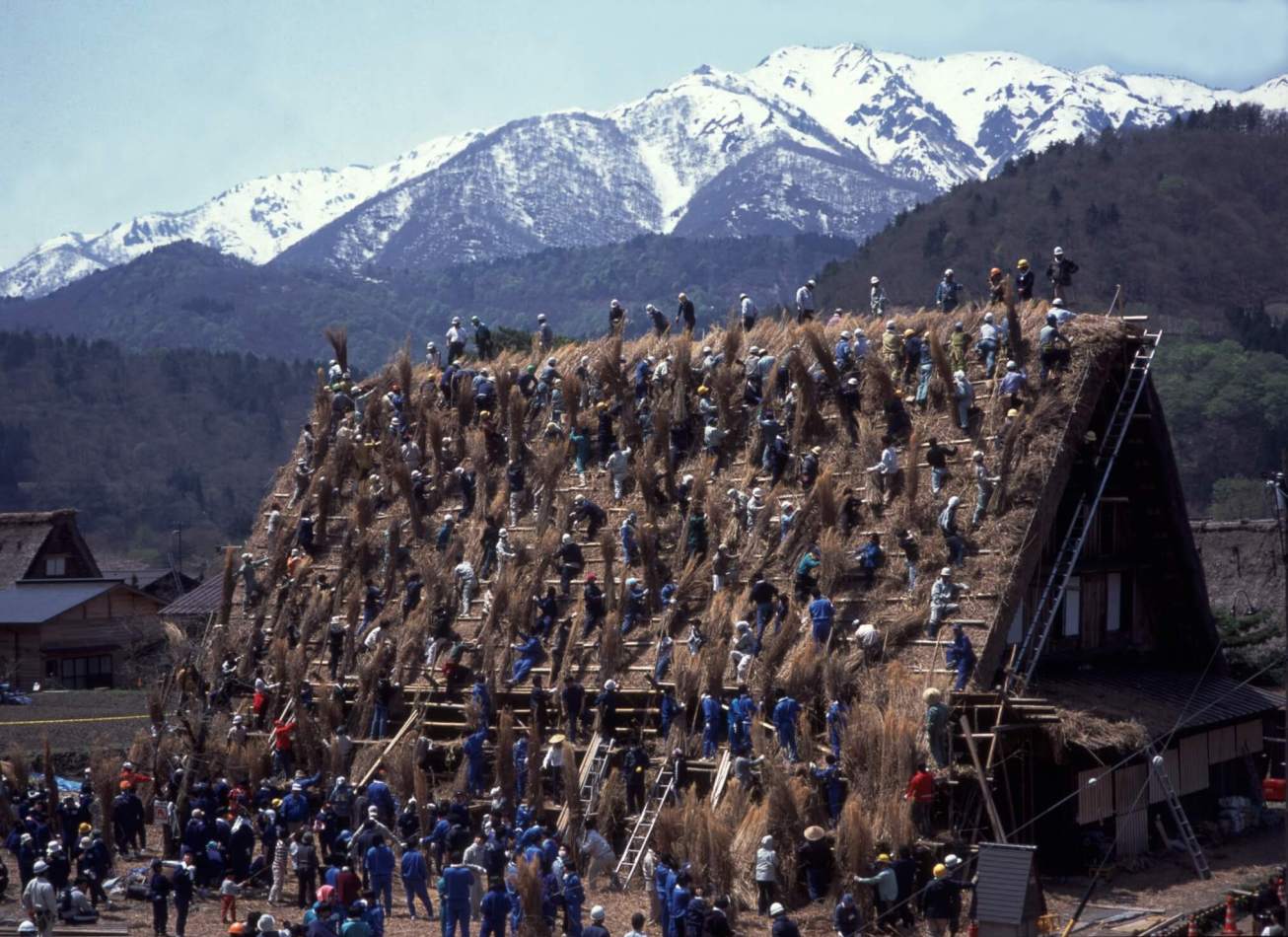 These four-story buildings not only allowed for warm storage of silkworm beds and mulberry leaves on the upper floors, but could sustain massive snowfall with its sharp-angled roofing. As a result, you won't find this picturesque townscape anywhere else in Japan. Such resourcefulness is what earned it its UNESCO registration, even though the oldest original house is but a few hundred years old.
While an open-air museum and several of these houses are available for touring, the panoramic views from the Ogimachi Castle platform or Tenshukaku platform in Ogimachi village offer the most breathtaking scenery. With re-thatching of the roofs in the spring, vast green forestry in the summer, and a water-spraying exercise in the fall, this area's seasonal events extend far beyond its iconic winter illumination.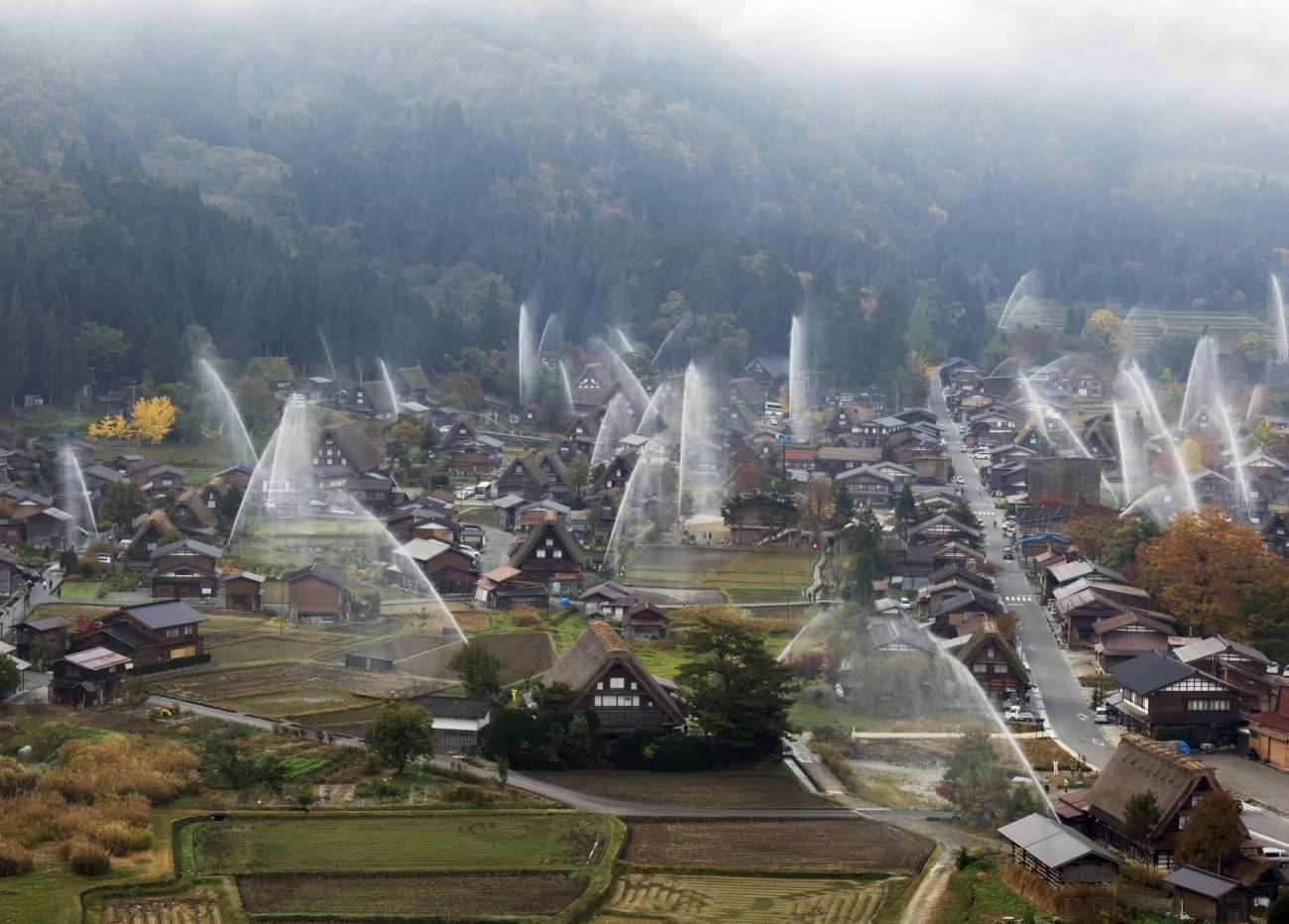 So for a setting that mixes fantasy world with folk town, you couldn't pray for a better site to visit than here.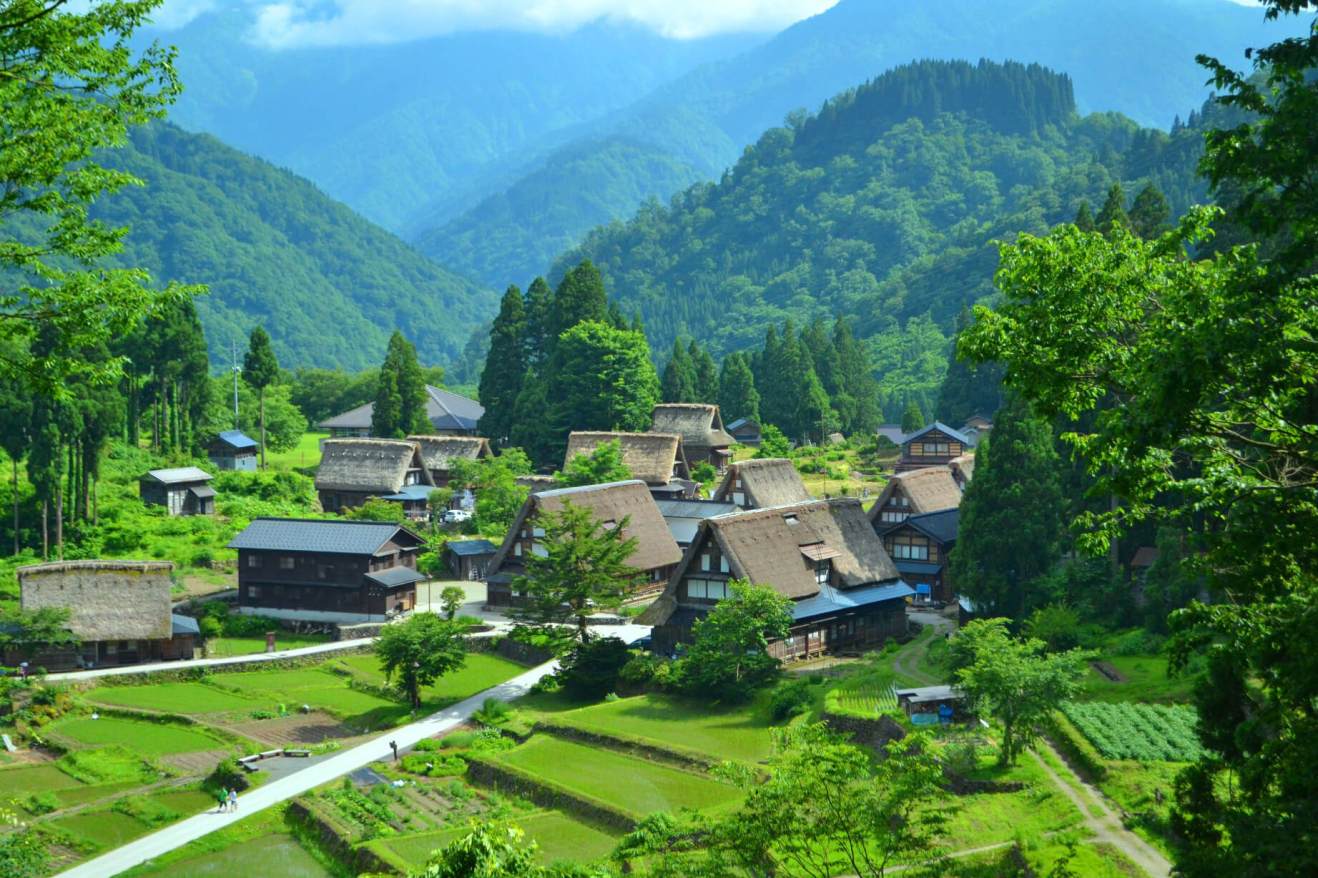 Access:
Shirakawa-go: A 50-min express bus ride (Nohi Bus) from JR Takayama Station.
Gokayama: A  40 min bus ride (Kaetsunou Bus) from JR Johana Station.