A visit to ghost town, Sakaiminato
Take this ghost themed train to Sakaiminato in Tottori prefecture, the hometown of Shigeru Mizuki, spiritual father of ghost manga series "Gegege no Kitaro". The "Kitaro ressha" or Kitaro train, which takes the name of the series' main character, runs on the JR Sakai Line.
Ever since the first entry of "Gegege no Kitaro" was published in 1965, this manga series has received a nationwide popularity, and is still going strong today! Never heard of it? Don't worry, you will be able to enjoy Sakaiminato nonetheless. For example, try to find all the cute bronze ghost statues (sorry ghosts, I know you hate being called cute) hidden in town.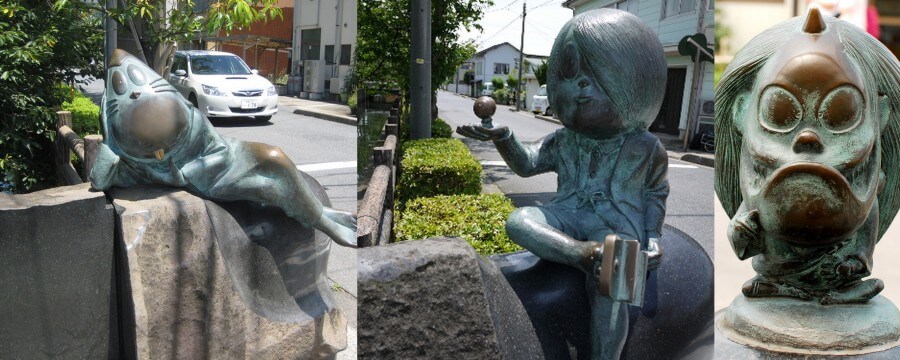 If you manage to find them all, hats off, as there are a total of 153 of these to be found in Sakaiminato!
(See them all here http://www.sakaiminato.net/site2/page/roadmap/bronze/)
There is even a ghost shrine in town, and actual ghosts (really!) walk around in Sakaiminato every day. Apparently, different ghosts appear depending on the day, so if you are a true fan, stay at least a week!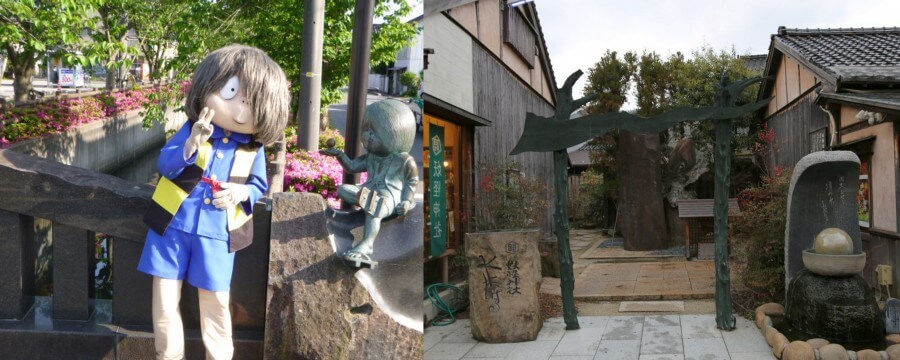 The Shigeru Mizuki Memorial Hall does not just familiarize you with "Gegege no Kitaro", but also shows the personality of the artist himself, who is not only a manga-ka, but also a ghost specialist and an adventurer. Despite reaching the age of 93, he still continues to work today!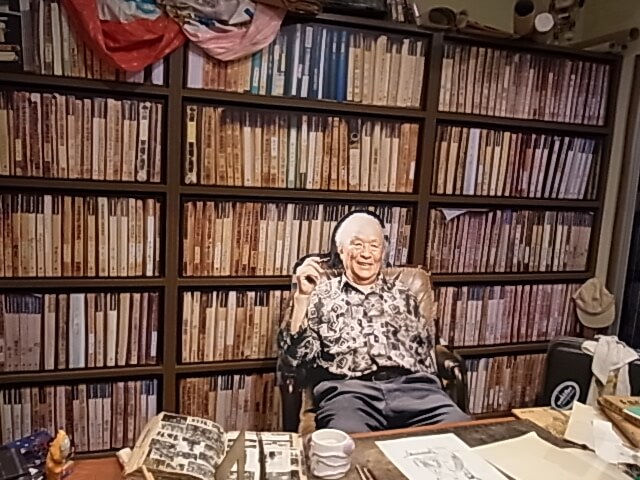 Sakaiminato is also famous for its fresh seafood. Once you have had enough of ghosts, head over to the fish market and taste some of the super fresh crab, tuna, and especially the Mosa Shrimp, a shrimp only to be found in the area. Modern dishes as Tuna Ramen and Crab Donburi (a rice dish) are also more than worth a try!