TOKYU HANDS is "THE ONE-STOP SHOP" chock-full of all kind of goods such as kitchen utensils, beauty goods, stationery, bags and tools, joined by fun discoveries and surprises. Visit TOKYU HANDS and gain a better understanding of today's Japan.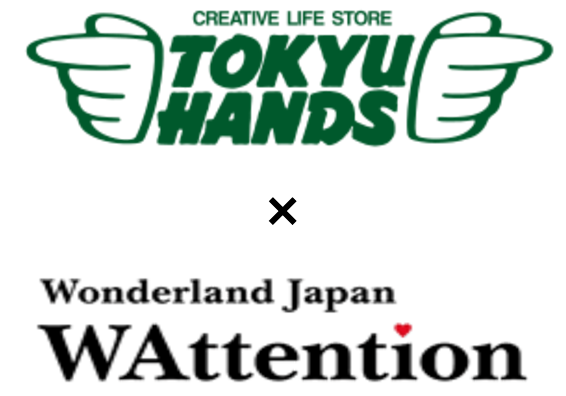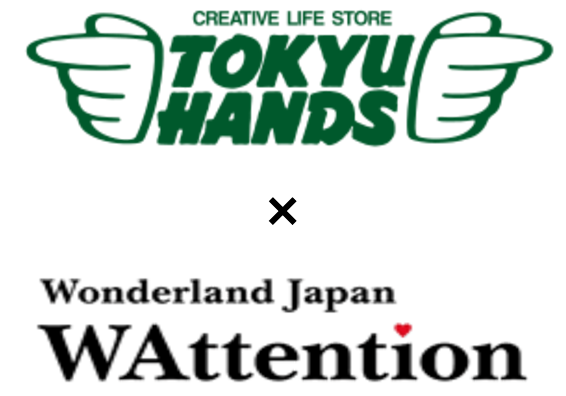 Are you ready for summer? For those who are not comfortable showing off your body, the WAttetion team has put together a list of easy to use and effective exercise goods for you. Try it at home and you'll be ready for a beach in no time!
No.1: Dr.Scholl, MediQttO (TM)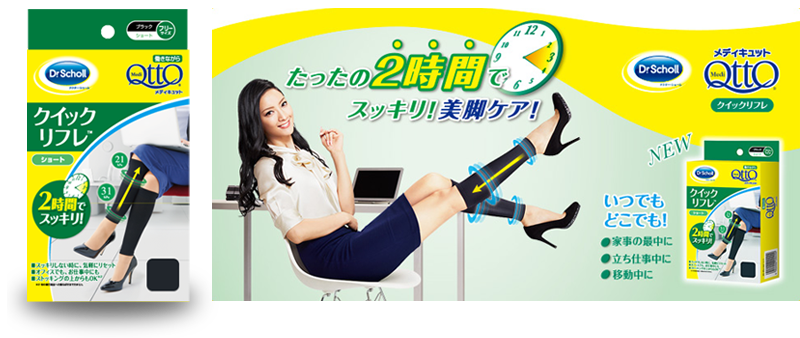 MediQtto started in England as stockings for medical purposes. It helps you to get tighter, slimmer legs by reducing puffiness and improving blood flow through applying the same compression level as the medical stockings used in England. Within two hours, you'll be able to see the difference by using Quick Refre. The best part of this product is you can wear this anytime and anywhere: whether you're working in front of your desk, walking, driving or even while doing housework! Thanks to carefully selected materials and a unique weaving technique, Quick Refre is comfortable to wear and can be worn on top of your regular stockings. The special wing design also makes it easy to tell right from left, and extra ribbing enables you to put on easily. You can get slimmer legs without working too hard!
Product Name: MediQtto Quick Refre Short, Free size
Price: 1,922 yen (including tax)
Category: Exercise goods
WAttention Editor's comment: "The pressure feels very comfortable and relieves swollen legs. They come in a variety of colors and lengths to fit your style."
No.2: La. VIE, My Versatile Stretch Roller

This cute 30cm (1ft) roller is perfect for those who suffer from having tight shoulders, stiff backs, or lower back pain. Roll it over your shoulders and arms, or try it on your thighs and calves. With this small and compact roller, you can now exercise in any room of your house. Not only that, once you're done exercising, you can wrap it with a towel and use it as a pillow.
Product Name: La. VIE, My Versatile Stretching Roller
Price: 1,008 yen (including tax)
Category: Exercise goods
WAttention Editor's comment: "With its versatile design, you can use it as an exercise roller, pillow or cushion!"
No. 3: La. VIE, Foldable Yoga Mat, Matte Salmon

You don't need a special carrier for your yoga mat any more. This foldable yoga mat can be stored flat and compact. Tuck it in your suitcase or put it in your bag, anywhere you go the yoga mat comes with you; may it be a picnic in the park, or your next vacation spot. Now, you don't have to compromise your exercise schedule when you're on vacation. If you need a little bit of additional comfort under your body, fold it twice or three times to get an extra thickness.
Product Name: La. VIE, Foldable Yoga Mat, Matte Salmon
Price: 2,036 yen (including tax)
Category: Exercise goods
WAttention Editor's comment: "I always thought carrying a Yoga mat in a special tube-shaped carrier was cumbersome but now I can carry it in my bag!"
No. 4: TURBO Cell Long Shaper

Just like the compression socks, wearable exercise goods are becoming increasingly popular among health conscious people. Available only in Japan, the TURBO Cell Long Shaper helps slim down the excess fat around your hips and belly. An improvement from the previous shaper, this new version is lighter, 15% thinner, and contains more elastic fabric for comfort. Three layers of fabric help to heat up the body and encourage sweating. The Long Shaper covers 360° around your belly, so you will look good from any angle.

Product Name: TURBO Cell Long Shaper, BLK, M
Price: 5,940 yen (including tax)
Category: Exercise goods
WAttention Editor's comment: "With the TURBO Cell Long Shaper you can get the curves you've always wanted."
No. 5: NAGARA Cushion Smart
A cute exercise cushion developed by a fitness club. With just one cushion, you can work out using a variety of exercise routines including stretching, muscle training, and aerobic exercises without going to the gym. Furthermore, you can do it while you are watching TV or working at the computer. The Internal rubber structure slowly applies pressure, so you don't have to worry about straining your joints or over exhaustion.
Product Name: NAGARA Cushion Smart
Price: 6,458 yen (including tax)
Category: Exercise goods
WAttention Editor's comment: "Studies also show that a little bit of stretching and exercise helps people destress and relax."
TOKYU HANDS -Shinjuku Store-
Times Square Building 2-8F, 5-24-2 Sendagaya, Shibuya Ward, Tokyo
WEBSITE: http://www.tokyu-hands.co.jp/foreign.html