Situated between the two capital cities of Toyama and Kanazawa, Takaoka is often bypassed by tourists. But with lots to offer in terms of culture, crafts, gourmet, historical streets and a Doraemon street, Toyama's second largest city is one you don't want to miss. Find out more about the hidden charm of Takaoka in this 5-part series.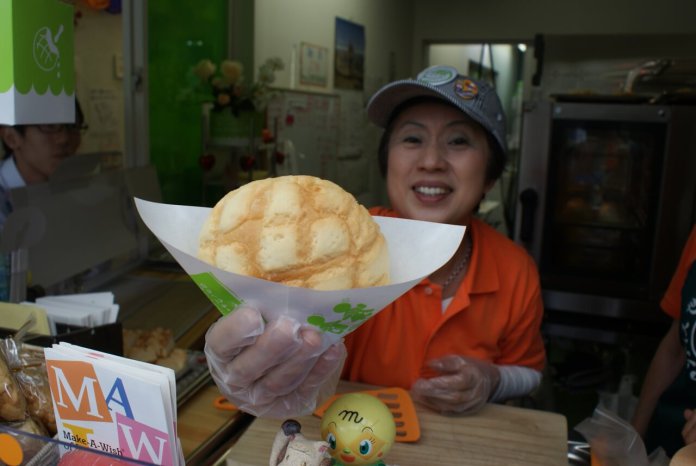 Sightseeing and snacking go hand-in-hand, and with nearly all the major tourist attractions in Takaoka City within walking distance, these street treats make the perfect pairing for your exploring.
Anything and Everything Konbu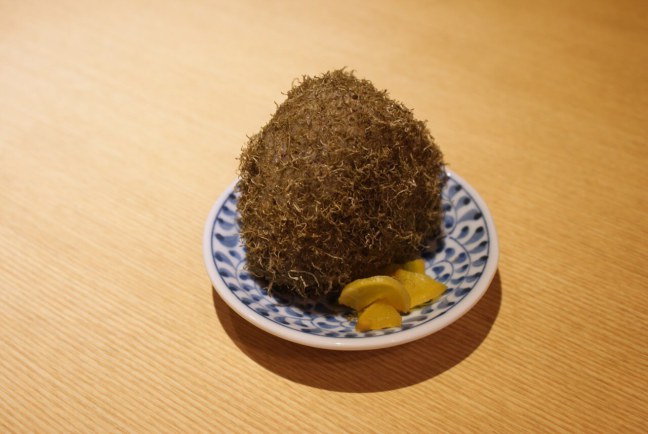 Though green konbu kelp isn't cultivated locally, the Kitamaebune ship trade routes from Hokkaido to Toyama Bay made this seaweed a staple here for over 300 years. Sure, its furry texture may not be what you'd expect on your onigiri riceball or atop your oden, but it makes for a savory and healthy addition to almost any dish!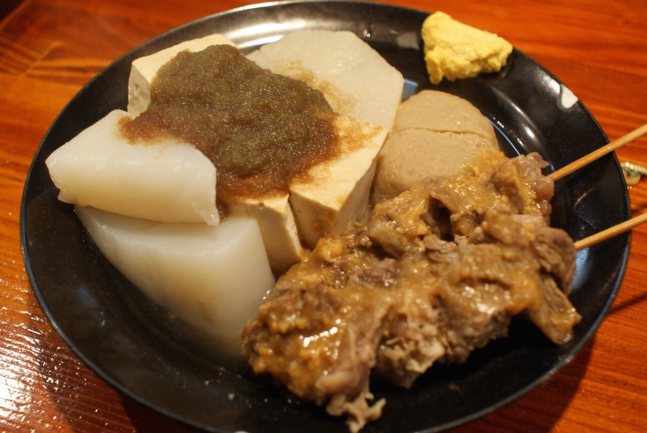 Takaoka Croquette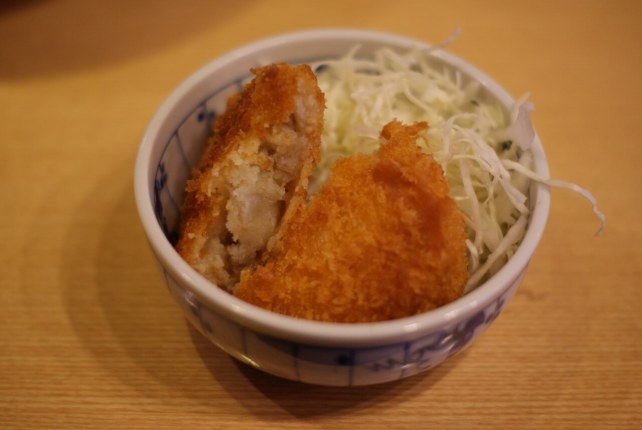 Croquette is a favorite across Japan, but perhaps no other city treasures this crispy potato-filled treat more than Takoaka, where sales are said to be highest in the nation. From local Hida beef-filled versions, to the oversized Daibutsu (Giant Buddha) version, over 40 stores are ready to dish out this deep-fried soul food.
Black Dorayaki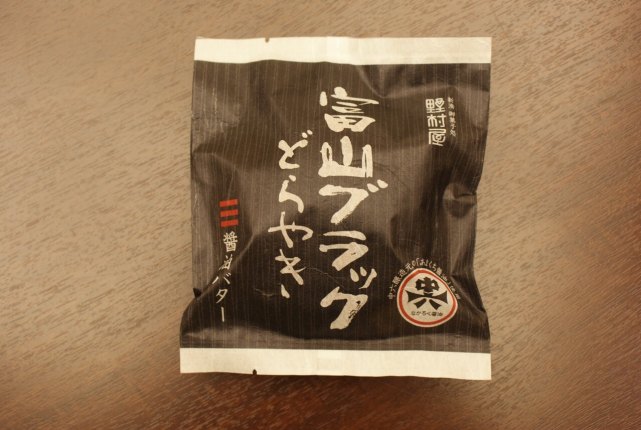 Combining the rich black soy sauce flavor of Toyama's famed Black Ramen with animated hometown hero Doraemon's favorite food, this red bean paste and butter-filled pancake is the perfect way to commemorate the city's beloved blue cat.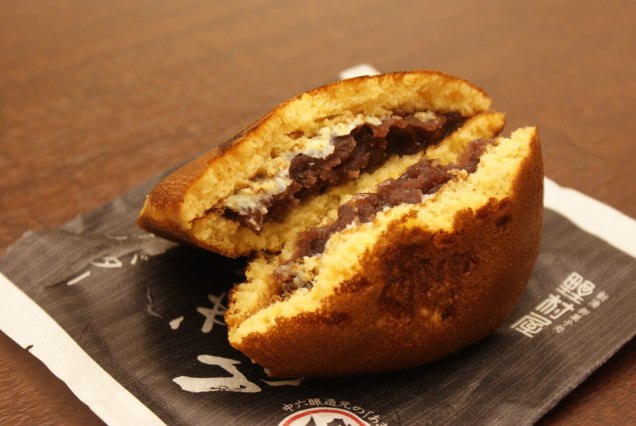 Melon Bun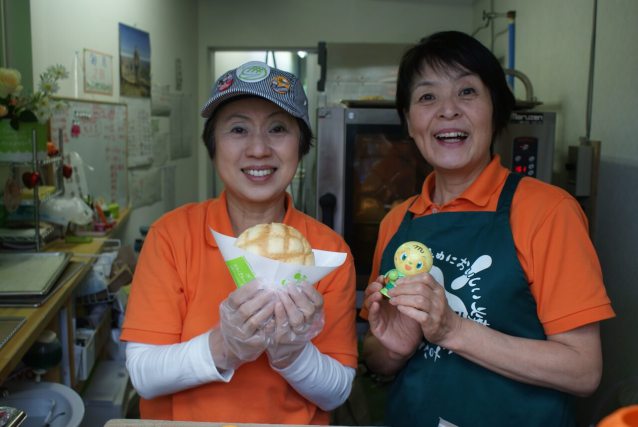 Though not native to Takaoka City, this melon bun chain store from next door Kanazawa City in Ishikawa Prefecture (whose name humorously reads "The World's Second Best Freshly Baked Melon Bread Ice Cream") has been featured on TV numerous times since opening. Straight out of the oven, its slightly crispy texture and sweet taste is delicious by itself or with a scoop of ice cream inside. Apparently the world's best fresh baked melon bun refers to the first person to have created it…
Black Kaki no Tane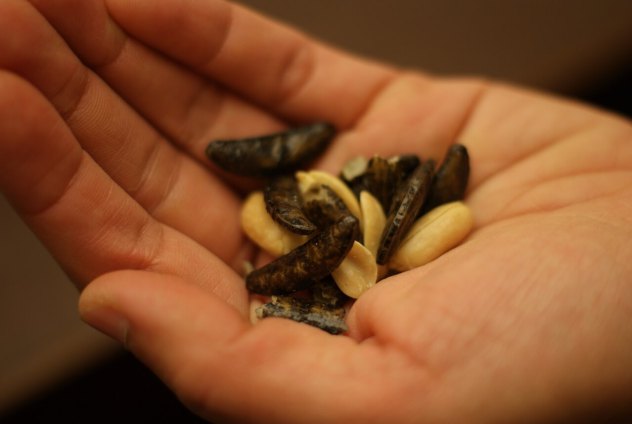 Only available in the Hokuriku region, try the black version of this traditional kaki-pi (crescent-shaped rice cracker kaki no tane and peanuts) snack. Just don't be confused, as unlike all the other black dishes in Toyama, this one gets its color and flavor from black squid ink, not soy sauce.