To the many ramen lovers of Japan, ramen is more than a dish — it's practically a minor religion. Hardcore ramenheads will happily scour the nation to find the best bowls of this iconic noodle soup. There are over 10,000 ramen shops to choose from, some of which create innovative new recipes, and others which specialise in excellent renditions of the old classics
Some ramen-ya even have Michelin stars, making them some of the most affordable Michelin star restaurants in the world! These shops draw in massive queues all the way from early morning, so be prepared to put the hours in if you want to experience the very best ramen Japan has to offer.
Whatever kind of ramen you're after, we've selected some of the best places in the country to get your fix. Some are easily reachable, and some might require you make a culinary pilgrimage of your own. Read on for a rundown of some the best restaurants, all of which showcase the sheer variety of Japan's timeless noodle soup.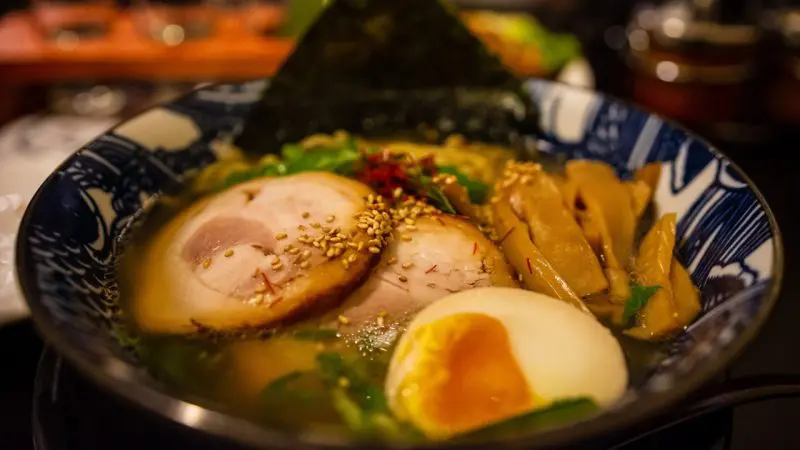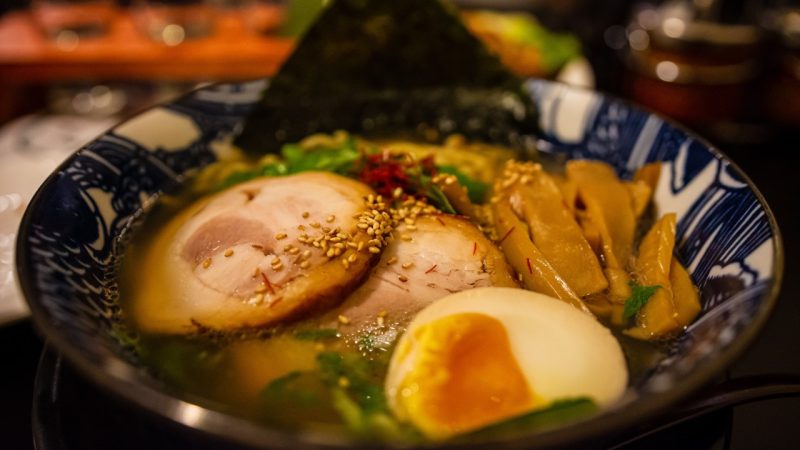 Ramen Restaurant in Japan 1:Menson Rage (Tokyo)
This Ogikubo ramen shop is fast becoming one of the most popular in the city, partly due to the chic street culture design, and partly due to the amazing ramen cooked up by the young owner- chef. His noodles and toppings are arranged in the bowls with care, and if you're a big eater you'll be happy to hear that he's not shy about piling them high! After picking from shamo soba, niboshi ramen, or maze-soba, you can upgrade your meal into a fully-stacked feast.
URL:twitter.com/menson_rage (Japanese)
Ramen Restaurant in Japan 2:Nakiryu (Tokyo)
As one of the three Michelin-starred ramen restaurants in the world, Nakiryu is high up on the to- do list of most serious ramen lovers. Their specialty is spicy tantanmen noodles, packed with Chinese-style chilli oil, pork, and peppers. The main menu items are variations on this winning formula, with differing levels of spiciness and sourness. They only open from 11:30am to 3pm for lunch, then again from 6pm to 9pm for dinner, and servings are limited, so arrive early!
URL: www12.plala.or.jp/nakiryu/ (Japanese)
Ramen Restaurant in Japan 3:Mendokoro Kinari (Tokyo)
Located near Higashi-Nakano Station, this chic ramen shop is the brainchild of a husband and wife team who are passionate about crafting delicious, hearty, seasonal noodle soup. The decor feels more like a cafe than your typical ramen restaurant, and the menu is often unconventional too. Their soup bases are made from a specially prepared mix of duck and chicken bones, and you'll find plenty of limited menu items on offer throughout the year such as cold white miso ramen in summer.
URL: twitter.com/Kinari69784318 (Japanese)
Ramen Restaurant in Japan 4:Sobahouse Konjikihototogisu (Tokyo)
Another with a Michelin star to its name, this Shinjuku restaurant is the most recent ramen-ya addition to the guide. Their specialty is shellfish broth shoyu ramen, made from three different types of clam with chicken and dried fish. Likewise, the their shio ramen is made with clams and Japanese snapper fish. If you like the sound of seafood-based noodle soup, then this is probably the best place in the entire world to try it.
URL: twitter.com/ptwgqjbfwgjw (Japanese)
Ramen Restaurant in Japan 5:Menya Itto (Tokyo)
If fame and crowds are anything to go by, then this must surely be one of the best ramen shops in Japan; lines can stretch down the entire block leading up to lunch time. This is mostly down to the reputation of the resident ramen master, Yukihiko Sakamoto. His closely-guarded recipes are hugely celebrated, especially the seafood chicken tsukemen — a kind of ramen for which the noodles are served separate and dipped into the sauce. If you like the sound of the dishes but not the queuing, they have a convenient ticketing system so you can head off for a coffee then return at your scheduled time.
URL: www.menya-itto.com/aboutus/tenpo/ (Japanese)
Ramen Restaurant in Japan 6:Ramen Hayato (Osaka)
Although this Osaka ramen institution doesn't quite have a Michelin star, it is listed in the guide as Bib Gourmand: the award given for excellent value for money. There are only seven seats available at the countervail of which offer a fantastic view of the chef at work. You'll see him whipping up all the classics: shio, shoyu, and miso ramen, and a great selection of toppings to boot.
URL: twitter.com/ramen_hayato (Japanese)
Ramen Restaurant in Japan 7:Kadoya Shokudo (Osaka)
The in-house workshop at this top Osaka ramen-ya fires out wonderfully fresh noodles to match their excellent broths. Simplicity is key to the flavours, with pitch-perfect renditions of classic styles such as the bestselling shoyu ramen. The toppings are similarly classic, with quality Kagoshima pork, spring onions, and fresh bamboo shoots packed in. Although it has no crazy gimmick to gain attention, Kadoya Shokudo is nonetheless one of the most famous ramen restaurants in the city — it really is just all about great flavour here.
URL: twitter.com/kadoyaramen (Japanese)
Ramen Restaurant in Japan 8:Ore no ramen Appareya (Kyoto)
The name of this Kyoto ramen shop literally translates to "my ramen is awesome" and, to be fair, the owner well lives up to his boast.You'll have to trek a little far out from central Kyoto to get there, but it's worth the trip. What awaits are delicious bowls of delicious salty pork bone tsukemen ramen (limited to 20 portions per day), and roast pork ramen, among others. Queues can get quite hefty here, so try to arrive early.
URL: ameblo.jp/appare1 (Japanese)
Ramen Restaurant in Japan 9:Ramen Touhichi (Kyoto)
Moving firmly in step with the times, this restaurant specialises in purely organic ramen. It's well situated for anyone visiting Kyoto's golden temple, Kinkaku-ji, and usually has a line gathered outside the door. Their specialties are rich chicken shoyu ramen, and excellent sides such as karaage fried chicken — all the healthier for their organic aversion to any and all chemical additives.
URL: store.shopping.yahoo.co.jp/touhichi/ (Japanese)
Ramen Restaurant in Japan10:TRICK (Yokohama)
Located right by Yoshinocho Station in central Yokohama, TRICK is regularly rated among the top ten noodle restaurants in the country. Despite the name, there's no trickery on show here, just delicious, honest cooking. The owner-chef began his career as an expert in Italian cuisine, but — thankfully for the ramen lovers of Japan — made the hop from spaghetti to soba. Simplicity is key to his approach, with all of the standard offerings executed to perfection. When you finish your noodles, you'll be offered a special bowl of rice to tip inside so you can savour every drop of broth.
URL: twitter.com/cestcool1976 (Japanese)
Ramen Restaurant in Japan11:Chuka Soba Tomita Ramen (Chiba)
The title of best ramen restaurant in Japan sounds about as unattainable as 'best burger joint in America' or 'best kebab stall in Turkey', but someone has to hold these accolades! A fair number of ramen lovers argue in favour of this Chiba shop being the very best there is; it also holds the number one spot on a few reputable online ranking sites. The specialties tsukemen dipping noodles — the best tsukemen in the world, to be precise. Ticketing for the day begins at 7am, so get there early to avoid missing your chance.
URL:www.tomita-cocoro.jp/category/2/?mode=pc (Japanese)
Ramen Restaurant in Japan12:Kagura (Kanazawa)
Eschewing oiliness in favour of healthiness, this ramen shop will leave you feeling satisfied and enriched with its nutritious, all-natural noodles. The broth is made from only dried sardines and a mix of soy saucesfwr a light but addictive flavour. If the calorie-packed bowls of standard ramen- ya don't suit your lifestyle, then Kagura might just hold the answer. Even if you couldn't care less about healthy eating, their unique and tasty bowls are worth a try regardless!
URL: twitter.com/musanjin (Japanese)
Ramen Restaurant in Japan13:Suzunoki (Tokorozawa)
The trip from Tokyo to Saitama is justified by a meal at this deceptively humble-looking local ramen shop. Thought it might not look much to those used to fancier establishments, Suzunoki's chef is rated among the best in the country for his fully made-from-scratch ramen. Kneading the dough for his noodles by hand gives them fantastic texture, and seasonal broths like oyster ramen add exciting variety to the menu. The quality on offer here is enough to thrill first-timers, and wow seasoned connoisseurs.
URL: twitter.com/musanjin (Japanese)
Ramen Restaurant in Japan14:Baisensya (Sapporo)
Located in Sapporo's Ramen Alley, this shop is a miso ramen specialist which stands out even on a street literally filled to the brim with ramen-ya. Their broth is made with a blend of two local varieties of miso paste, heightened with a small amount of fat and seasoning. You'll find this used as a base for a range of flavour-packed and wallet-friendly dishes that will raise the barber what you expect from miso ramen.
URL:baisensya.com/ (Japanese)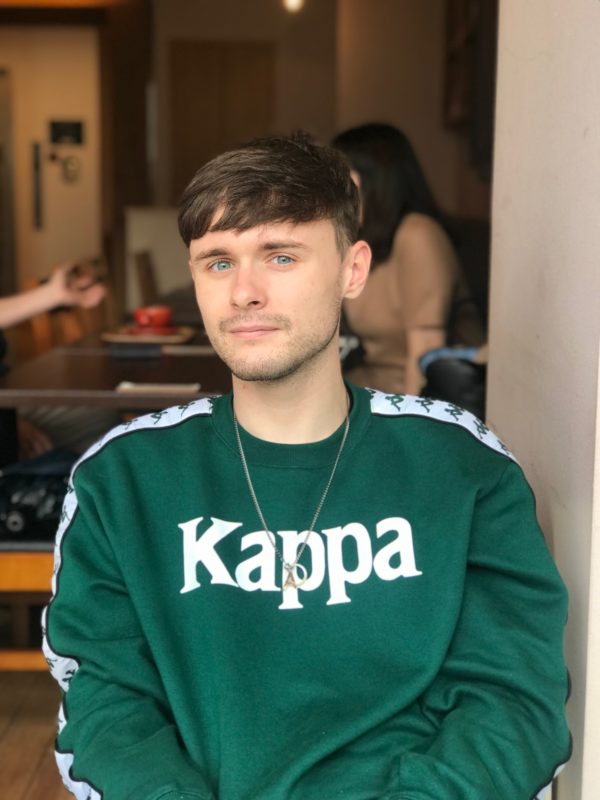 Hi everyone! I'm a freelance writer from sunny Scotland with a love of history, literature, and techno. It's been around 7 years since my first trip to Japan and life hasn't been quite the same since. For the past 2 years I've been living and working in Tokyo. Through my writing I hope to share with you my fascination for this always interesting, often bizarre country.
*Disclaimer:
This article was written by an outside writer, and WAttention is not responsible for any damage caused by the information on this page. Please be aware that the accuracy of the information posted in this article is not guarantied, and the content may be changed without notice.