Japan Tour Guide (JTG) is an online portal that aims to match volunteer Japanese guides with visitors coming to Japan. Read about their tours put together for tourists by these friendly local guides in this regular column! 
The other day, we received a request from Jaslyn, a 21-year-old Singaporean studying economics. She wanted to go to Harajuku and experience "very Japanese things" since it was her first time visiting Japan. So we created a tour that was enriching and suited her wishes.
The guides were myself, Satoru, a university student, and Yozo, an office worker. The three of us met up at Harajuku Station at 10am and began touring!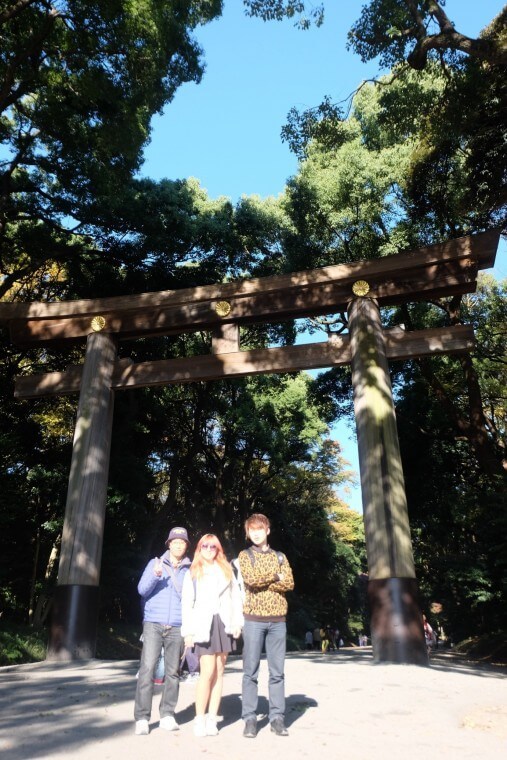 First, we visited Meiji Shrine, one of the most famous sightseeing places for foreign tourists in Tokyo. With so many trees there around the shrine area, we temporarily forgot that we were in lively Harajuku! Jaslyn seemed to be surprised at how silent the place was, and relaxed amidst the vast nature.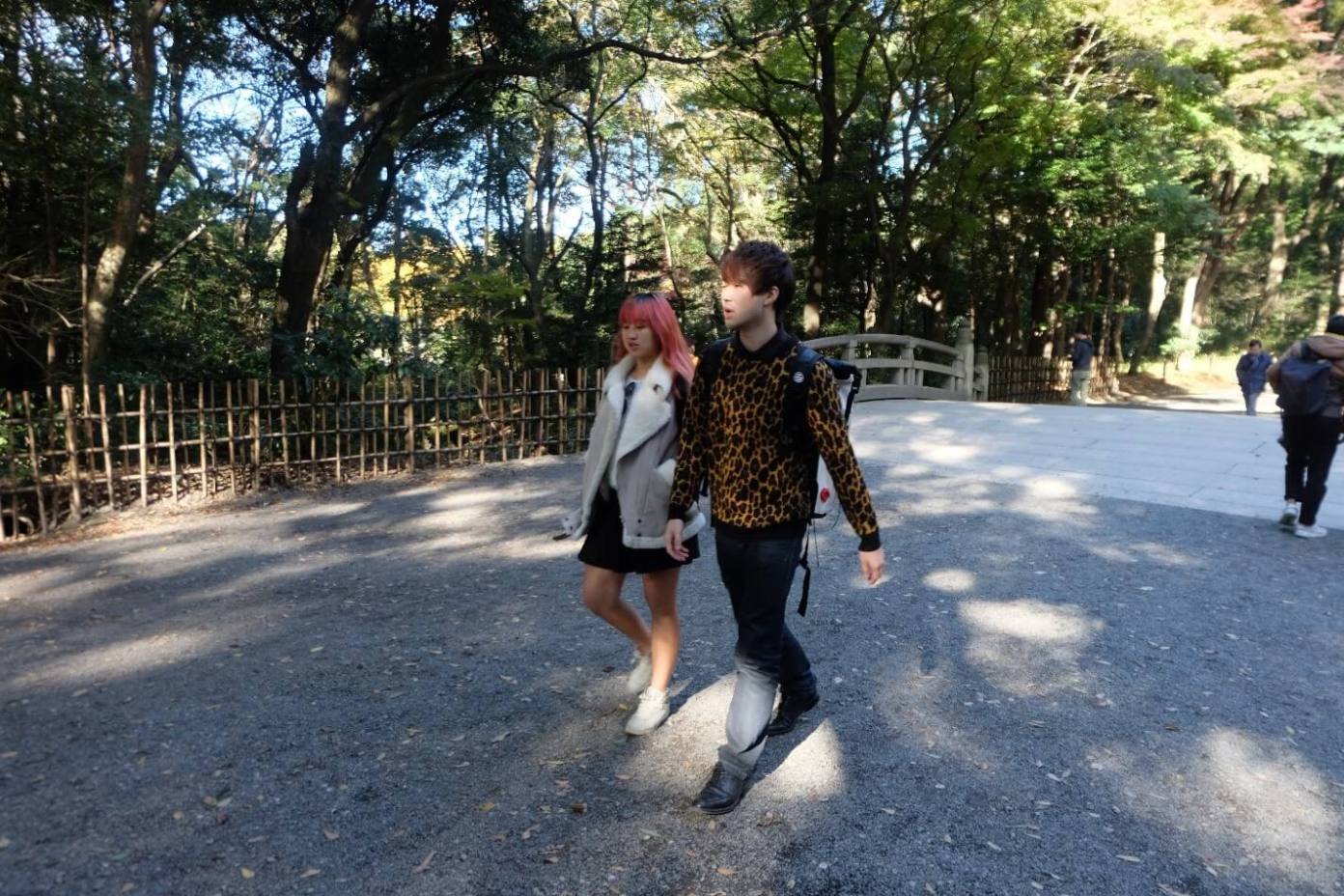 In my experience guiding foreigners here, I sometimes meet people who confuse shrines and temples. Shrines are based on the Japanese traditional religion called Shinto. On the other hand, temples are based on Buddhism, which was introduced by India via China, of which there are a lot of worshipers all over the world.
Being purified mentally, we left the shrine and went to Takeshita Street to eat lunch.
Takeshita Street is one of the main streets in Harajuku and there are many kinds of stores including clothes shops and restaurants that line both sides of the street. After hanging out for 20 minutes here, we chose a Takoyaki restaurant for lunch.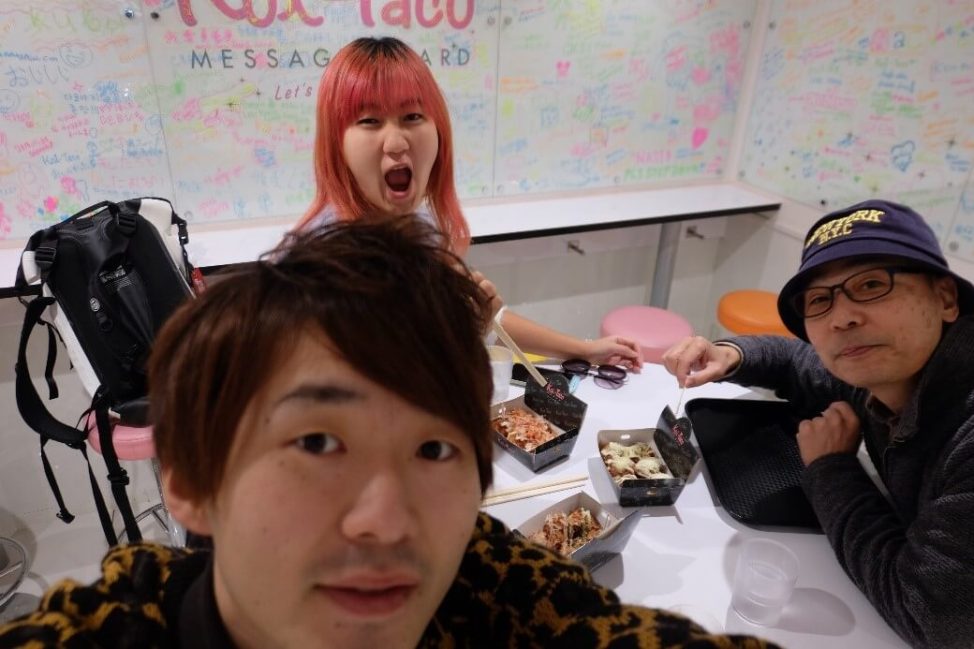 Takoyaki is a ball-shaped Japanese food mainly made of wheat, with diced octopus inside it. ("Tako" means octopus in Japanese.) Although Jaslyn had never eaten it before, she quickly took a liking to it.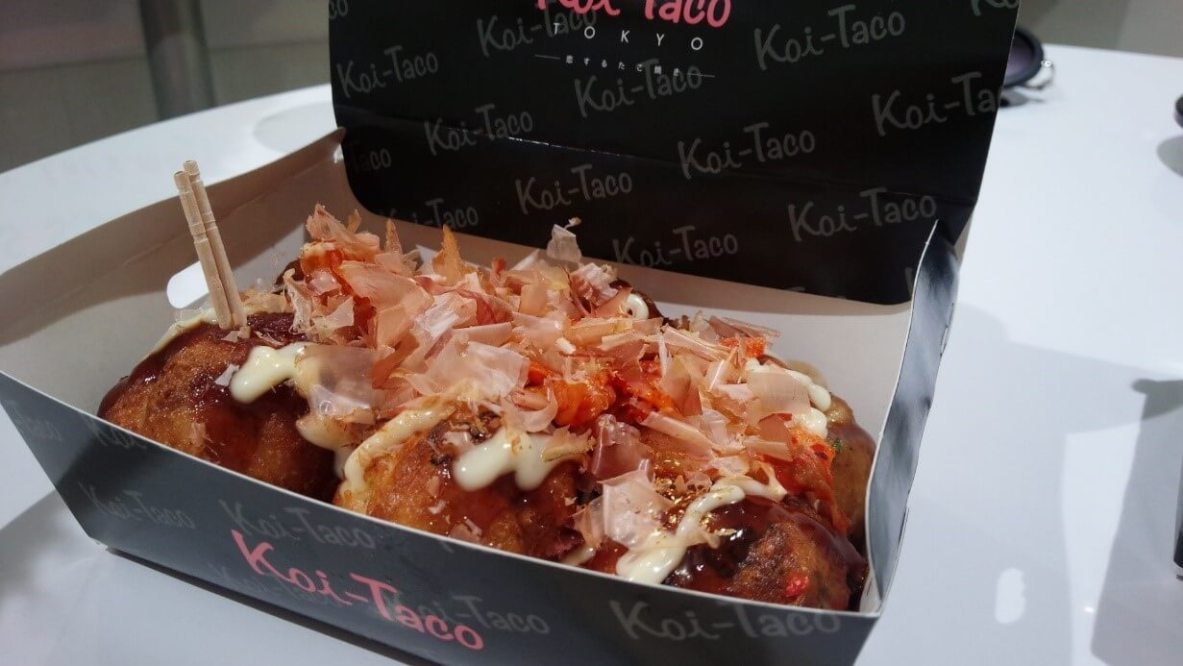 Next, we went toward Shibuya via Yoyogi Park, the fourth largest park in Tokyo. After walking for several minutes, we found ourselves surrounded by fallen leaves completely covering the ground! I wish I could describe how beautiful the scene was in words!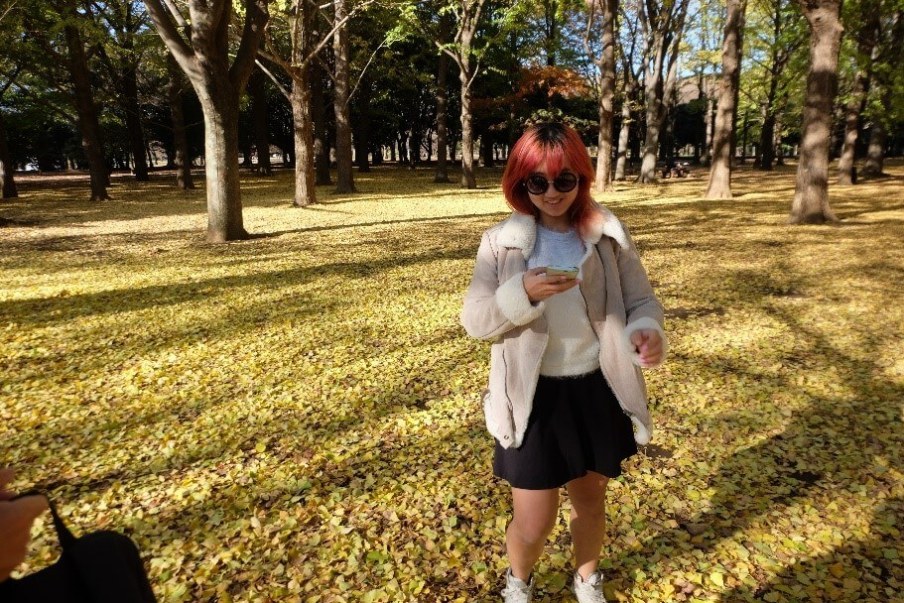 After another twenty minute walk, we arrived at the famous "Shibuya Crossing" intersection, where sometimes up to 3,000 people cross the road at once. Then we moved to a video game arcade to take purikura – pictures in a photo sticker booth that is particularly popular amongst the youth in Japan.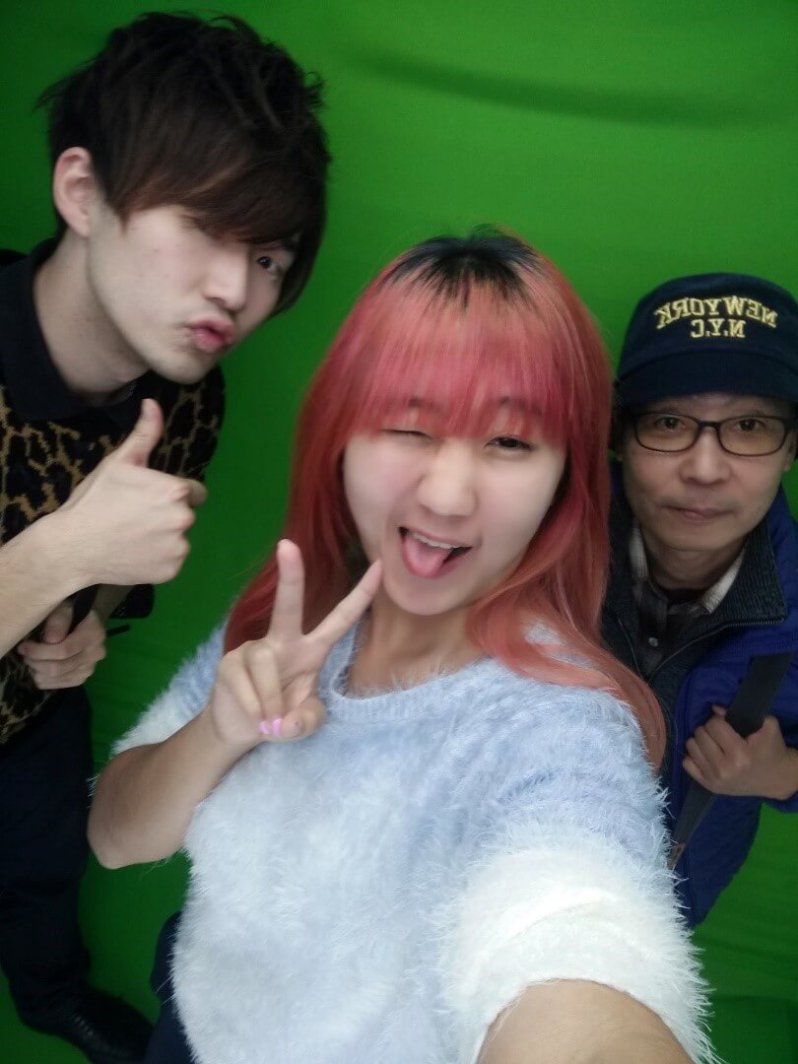 Your face in the pictures is automatically modified to be even cuter, and you can send your favorite picture to yourself by email. (A simple registration process is required.) Jaslyn was so hooked on purikura that we did it twice before leaving!
After having dinner, we went to Shibuya Station to see her off and said our goodbyes there. I hope she experienced a lot of Japanese culture and had fun throughout our one-day tour of Harajuku and Shibuya.
Japan Tour Guide will help you create great and unforgettable memories during your stay in Japan! Why don't you come sightseeing in Japan with us?