Days are becoming warmer and flowers are starting to bloom, this is the perfect time to visit Saitama city and see Japanese traditional crafts and beautiful Spring scenery! Every March, Saitama city offers several events related to Hina dolls at the town of Iwasuki as well as several places to admire the cherry blossoms in full bloom.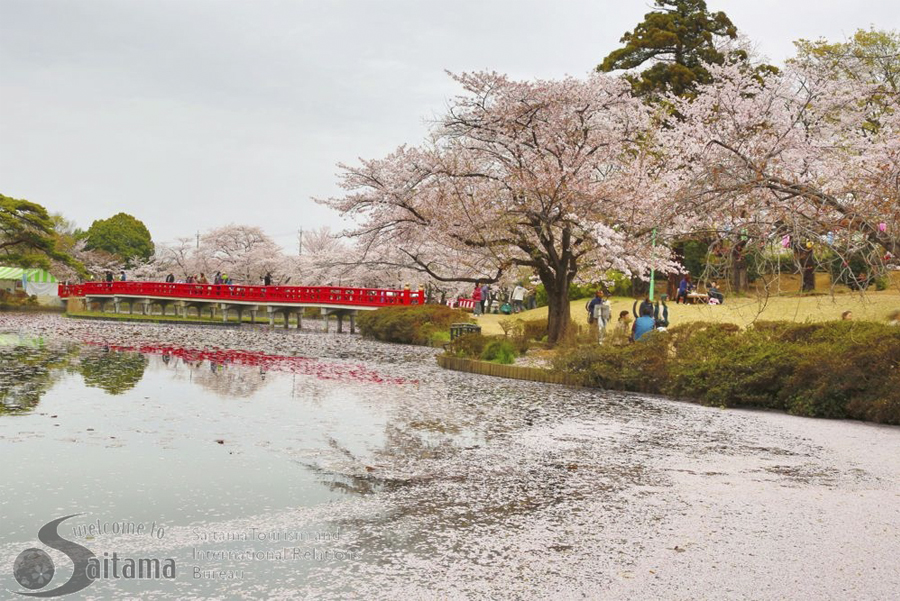 The town of Iwasuki in Saitama city is particularly known in the Kanto region for their Hina dolls. Lots of events are held before and after Hinamatsuri, or the Doll Festival, celebarted on March the 3rd. One of them is Machikado Hina Meguri, where you can see a beautiful parade of dolls and Taiko drums performances. During the festivities, you will be able to not just see the dolls but also try to make your own, learn to cook the local food and experience real Japanese culture. There are endless activities for you to enjoy.
Event Information
The 14th Hina Doll Street Festival and the Machikado Hina Meguri
Date: February 25-March12
Place: Shopping streets around the East Exit of Iwatsuki Station.

At the beginning of March, the most popular places to admire the cherry blosoms start preparations to welcome guests. This year's blooming forecast predicts that the cherry blossoms will be in full bloom around March 25th. Due to it's proximity to Tokyo, Saitama city offers many beautiful and unique cherry blossom landscapes visited by thousands of people every year.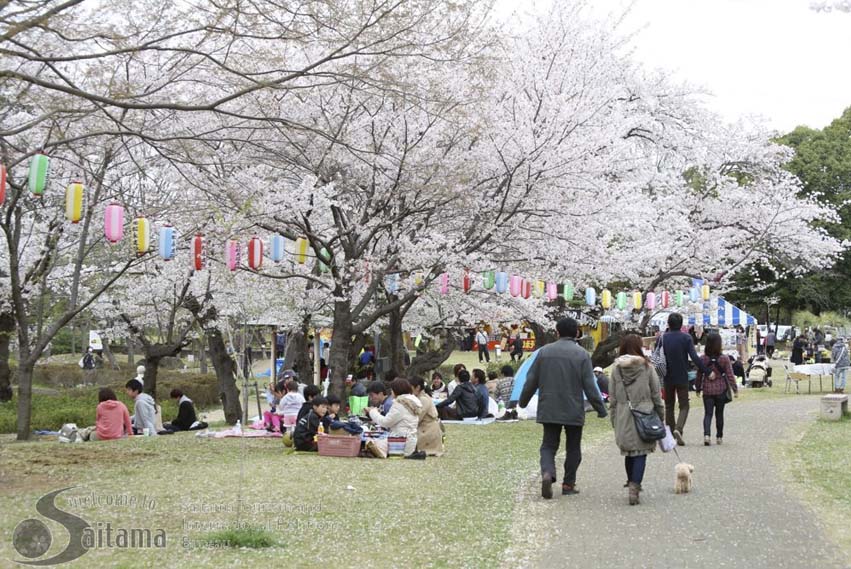 Iwatsuki Joshi Park Sakura Festival (About 600 Sakura trees)
Date: April 1-2
Time: 10:00-16:00
Place: Iwatsuki Joshi Park
Cherry Blossoms Night Illumination
Date: Mar. 19-Apr. 9 (subject to changes in cherry blooming times)
Time: 18:00-21:00
Place: Iwatsuki Joshi Park Ayameike Pond
Saitama City's famous Cherry Blossoms spots
●Omiya Park: About 1,000 cherry trees bloom from late March to early April. They are lit at night when in full bloom.
Access: 20-min walk from JR Omiya St., 10-min walk from Tobu Omiya Koen St. or Kita-Omiya St.
●Saitama Stadium 2002
Every year you can admire beautiful cherry trees in full bloom just outside the stadium.
Access: 15-min walk from Urawamisono St.