Days are becoming warmer and flowers are starting to bloom in Japan, so spring this is the perfect time to visit Saitama City! In Saitama, you can discover Japanese traditional crafts and bask in beautiful Japanese spring scenery! For example, every March, Saitama City offers several events related to Hina dolls at the town of Iwasuki as well as several places to admire the cherry blossoms in full bloom.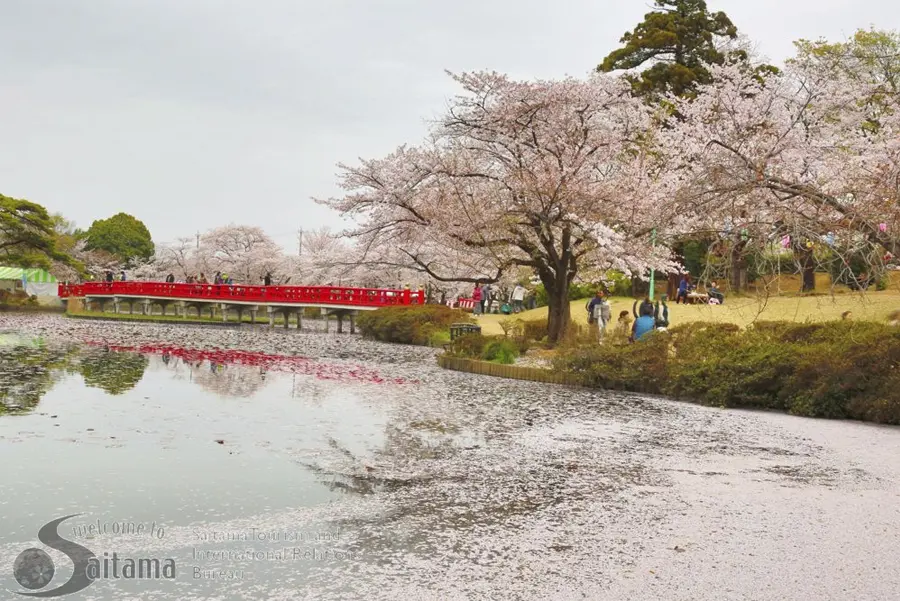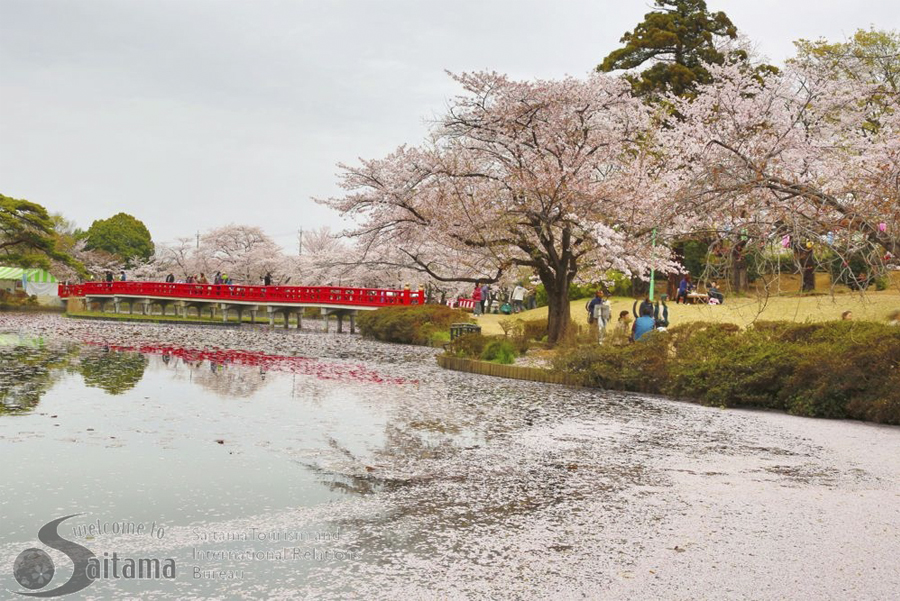 Saitama Spring Event: Iwatsuki Hina Dolls
The town of Iwatsuki in Saitama city is particularly known in the Kanto region for their Hina dolls. Lots of events are held before and after Hinamatsuri, or the Doll Festival, celebarted on March the 3rd. One of them is Machikado Hina Meguri, where you can see a beautiful parade of dolls and Taiko drums performances. During these Japanese festivals, you will be able to see the dolls and also try to make your own. In addition, you can learn to cook the local food and experience real Japanese culture. There are endless activities for you to enjoy.
Iwatsuki Hina Dolls Event Information
The Hina Doll Street Festival and the Machikado Hina Meguri are held between February 25 to March 12. If you have an interest in the traditional Japanese spring events in Saitama City, be sure to plan you trip around that time! You can witness the lively festival around the main shopping streets around the East Exit of Iwatsuki Station.
Saitama Spring Event: Japanese Cherry Blossom Viewing
At the beginning of March, the most popular places to admire the cherry blosoms around Tokyo start preparations to welcome guests. Due to it's proximity to the capital, Saitama City see thousands of visitors every year who come to enjoy the many beautiful and unique cherry blossom landscapes.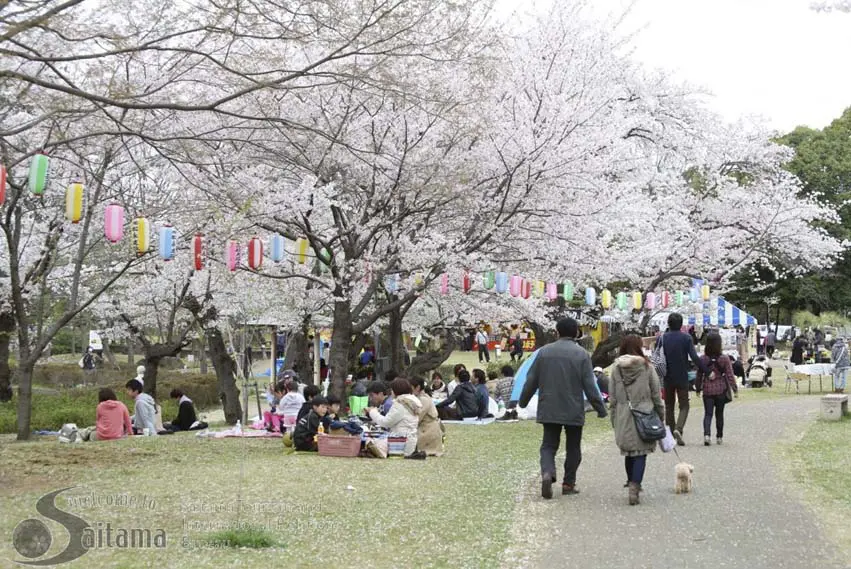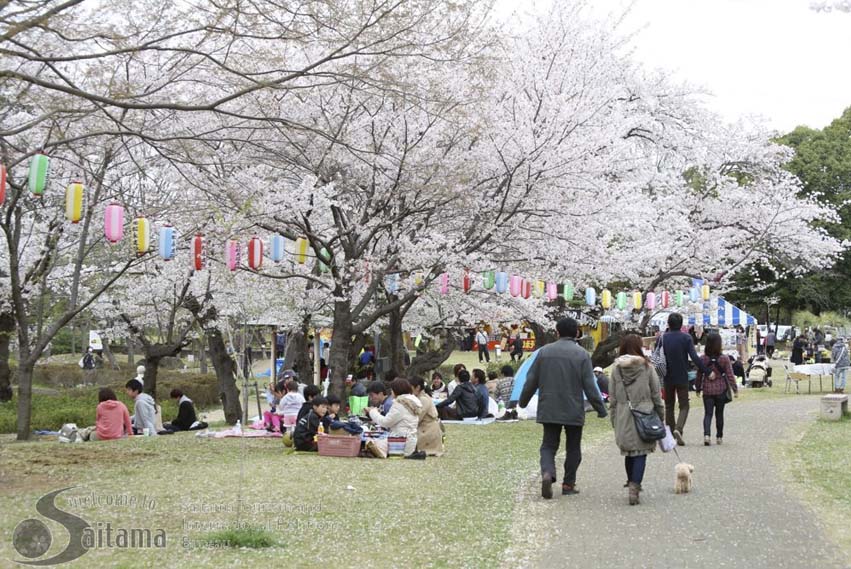 Iwatsuki Joshi Park Sakura Festival
Among one of the top places in Saitama to see the Japanese cherry blossoms is Joshi Park in Iwatsuki. Here you can see over 600 blooming cherry blossom trees in the spring. As a result, it is obviously a very popular place to see Japanese Sakura. Of course, the scene is lovely during the daytime, however, the night view is especially spectacular. As the sun goes down, the blossoms are illuminated, revealing even more colors and contrasts. The event is near the Iwatsuki Joshi Park Ayameiki Pond. The Joshi Park Sakura Festival is usually held around the first week of April. The illuminations begin around March 19 and last until the end of the first week of April.
Iwatsuki Joshi Park Sakura Festival (About 600 Sakura trees)
Date: April 1-2
Time: 10:00-16:00
Place: Iwatsuki Joshi Park
Cherry Blossoms Night Illumination
Date: Mar. 19-Apr. 9 (subject to changes in cherry blooming times)
Time: 18:00-21:00
Place: Iwatsuki Joshi Park Ayameike Pond
Where are the Best Places to See Cherry Blossoms in Saitama City?
Besides Iwatsuki Joshi Park, there are many places to see incredible cherry blossoms around Saitama City. Of course, all these areas are easily reached from Tokyo. Though some of the more popular areas will still be crowded, it is nothing like the chaos you'll see at Ueno Park! So, if you want a more relaxing cherry blossom viewing experience. Consider checking out these spots around Saitama City.
Saitama Cherry Blossoms: Omiya Park
At Omiya Park, there are about 1,000 Sakura trees that bloom from late March to early April. The blossoms as at Omiya Park also receive the nighttime illumination treatment. The park is about a 20-minute walk from JR Omiya Station. For a shorter walk, you can instead go to the Tobu Omiya Koen Station. From there it only takes about 10 minutes to walk to the blooming cherry blossom trees.
Saitama Cherry Blossoms: Saitama Stadium 2002
Interestingly, you can also see beautiful cherry blossoms around Saitama Stadium 2002. With the crowds that it attracts, cherry blossom viewing really does feel like a sporting event, especially with the stadium in the backdrop. You can expect to see a lot of food stalls and other staples of Japanese festivals around here. The stadium is about a 15-minute walk from Urawamisono Station.