The highlights of Saitama City's booming skyline include Saitama Shintoshin Station, high-rise skyscrapers, Saitama Super Arena with seating capacity of 30,000 and COCOON CITY, a cluster of shopping malls offering pretty much everything you can imagine.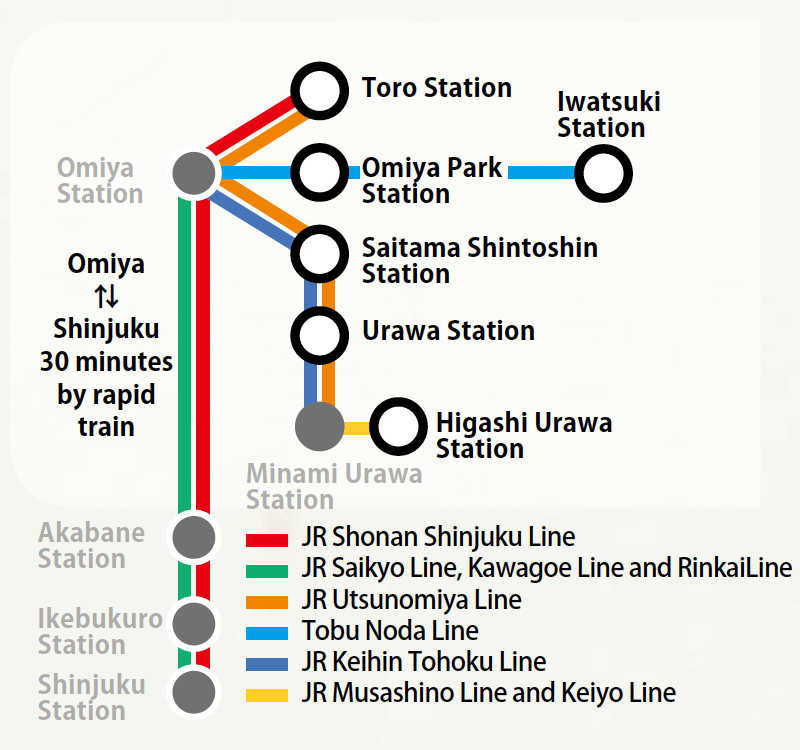 Landscape in transformation
The fields of Saitama City's Minuma-ku commands a great view of the fast growing Shintoshin, which means "the new heart of the city" in Japanese. Believe it or not, you can actually feel the metamorphosis taking place right here. Take the walking trail recommended by locals to view this city in a refreshing new way.
Latest Fashion News All in COCOON CITY
COCOON CITY is a mega shopping complex close to Saitama Shintoshin Station. Consisting of three large shopping buildings and two spacious parking areas, the mall offers all kinds of shopping options and entertainment activities to make sure everyone has a great time. For a glimpse into local cuisine and fashion, you can
not go wrong with COCOON CITY!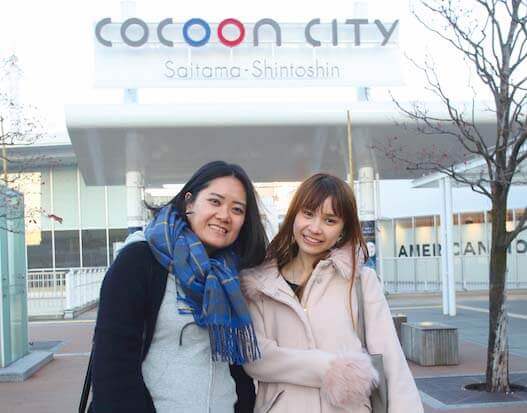 Misono: A Developing District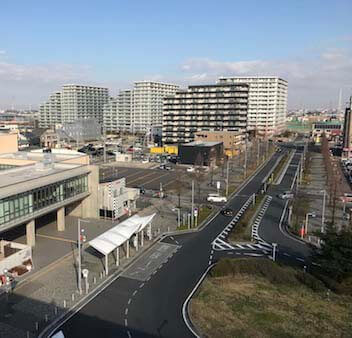 In recent years, The Saitama City Government has made great efforts to transform vast areas of land into welcoming landscapes. The reformation of Misono, a 320 hectare area neighboring Urawamisono Station, is in full swing and will turn the area into the next sub-city centre in on time, with a focus on sports, health, environment and resources. The concept behind Misono Wing City is to make productive use of land resources, improve quality of life and create a more livable community.To bring the project to fruition and integrate suggestions from both the public and private sectors, Urban Design Center Misono: UDCMi was set up. Construction work was carried out from 1994-2014 and will be finished between 2021-2026.
COCOON CITY