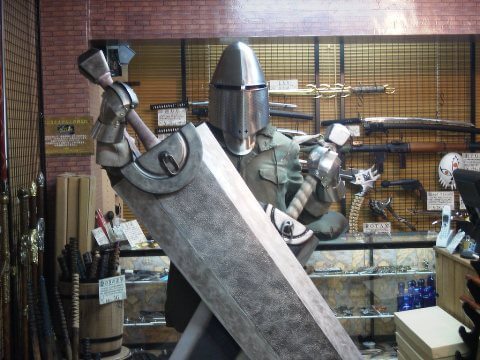 Though the endless rows of swords along the walls might make you think the owners here are preparing for the next samurai revolution, make no mistake – this fake weapon store is for real.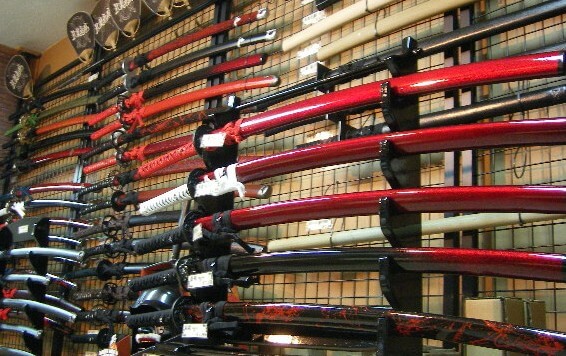 Hidden on the third floor just along Akihabara's main Chuo Street, Busou Shoten is a replica weapon and armory store, carrying everything from ninja shuriken to medieval knight helmets to chainsaws. Whether for decoration or for actual practice fighting, Japanese or Western, historical or fictional, you won't find a wider selection of model combat tools than here. And yes, as you would expect from a shop in Akihabara, they even have a collection of armaments inspired by anime and video game series, attracting large numbers of otaku and cosplayers ("costume players") here.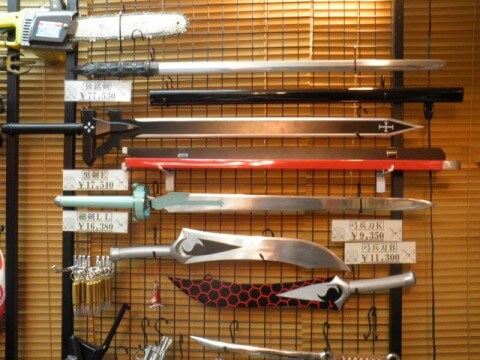 While certainly many children grow up make believing they're the sword-wielding samurai or gun-slinging cowboys, Japan has taken cosplay to a whole different level. While this is reflected in the growing number of costume stores and regularly occurring cosplay events devoted to dressing up, what motivates so many to get into character?
At one recent cosplay festival, nearly all the people WAttention interviewed expressed that cosplaying is all about entering the world of their favorite anime, game, or manga series. After watching every episode, reading every series, and even purchasing all the goods they could find, they still wanted to somehow get closer to their beloved fictional character's world. Hence, they cosplay, pretending to take on the character's identity.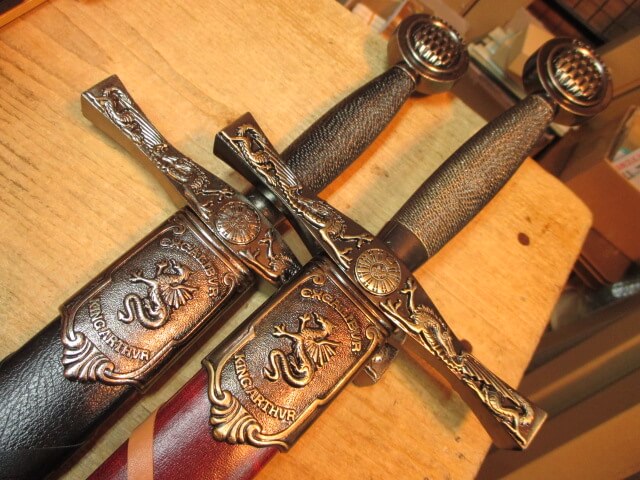 Given such a deep enthusiasm, it's no surprise that these cosplayers would want to get their favorite character's garb and accessories down to the very last detail. Which is why Busou Shoten is so popular, especially among aspiring ninjas, samurai, and dragon slayers from around Japan.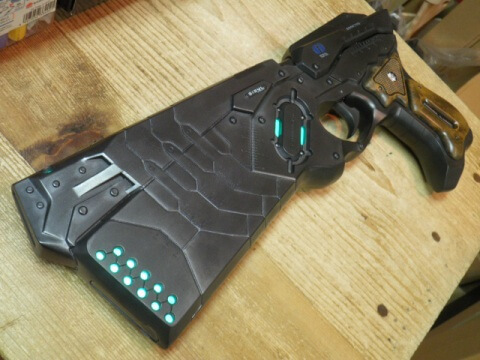 While you will want to check if your country allows the entry of these authentic looking items before purchasing, customers are welcome to come and just admire everything here from King Arthur's Excalibur to the Dominator gun from hit anime Psycho-Pass. But be careful. The replicas here are so real, they just might inspire the inner cosplay warrior in you!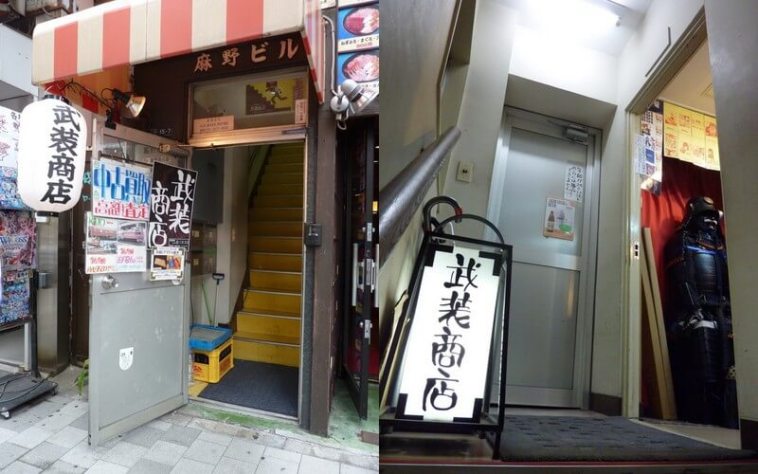 Busou Shoten
Hours: Weekdays 11:30am-7:30pm, Weekends & Holidays 11am-7:30pm
Closed: Tuesdays (unless a holiday)
Address: Asano Bldg. 3F, 3-15-7 Soto-Kanda, Chiyoda-ku, Tokyo