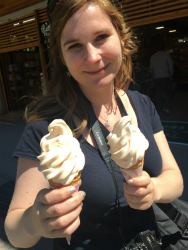 During our visit to Matsumoto City in Nagano prefecture, Wattention staff found some very interesting ice cream flavors. Please enjoy these unique finds when you make a trip to Matsumoto and don't forget to check out our other articles for more sightseeing spots.
1) Cream Cheese
Found during our hike in Kamikochi, this ice cream can be purchased in a souvenir shop at the main bus terminal near Kappabashi bridge. It tastes very refreshing during a warm day and the cheese flavor is not too overpowering.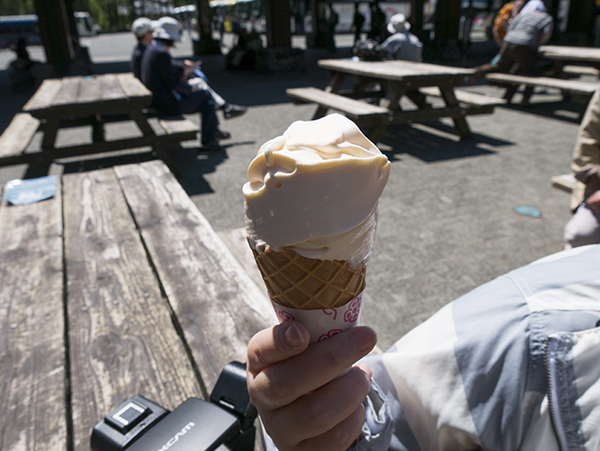 2) Wasabi
We all know it as that green spicy substance served with sushi, but did you know it also makes great ice cream? Don't be afraid to try this frozen green treat as even non-wasabi lovers will be able to handle it. There is no hint of the sharp wasabi flavor, you're only left with a nice and mild green taste. Available at the Daio Wasabi Farm.
3) Miso
This was the weirdest but also the most surprising flavor in all of Matsumoto. Miso is made from fermented soybeans and is a staple in the Japanese kitchen. Producing that uniqe Japanese umami flavor, miso is becoming loved all over the world. But we never would have thought about putting it in ice cream! The flavor is very unique and reminiscent of sweet and salty English fudge. Only available at the Ishii Miso Brewery.