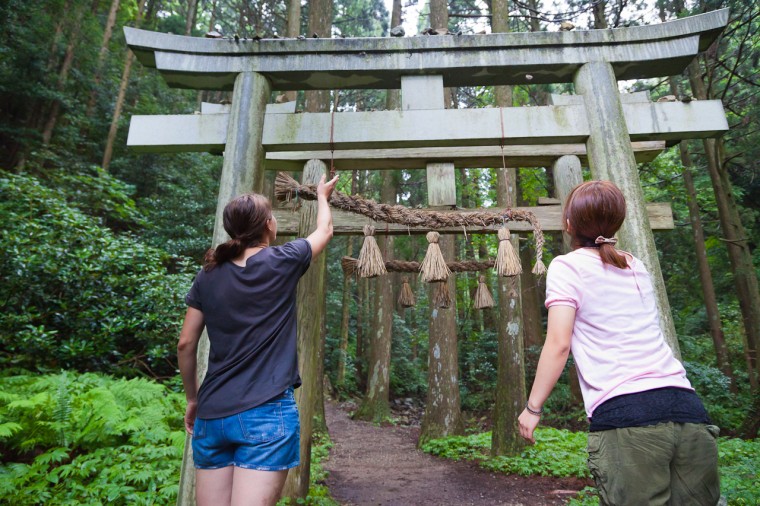 If Japan is still thought of by some as a sort of Galapagos, Oki islands – not to be confused with Okinawa – is like a Galapagos within a Galapagos. Located off the shores of Shimane Prefecture, this remote cluster of islands comprising four inhabited and numerous uninhabited islands boasts Japan's oldest rocks, and in 2013 was recognized as a member of the UNESCO Global Geoparks Network for its rich flora and fauna.
One of the most unique sights here is the Rosoku Island – or literally, candle island – a 20-meters tall candle-shaped cliff protruding out of the sea just off Dogo Island's (one of Oki's major islands) coast.
The Rosoku Island is most romantic at dusk, when it stands alit by the setting sun.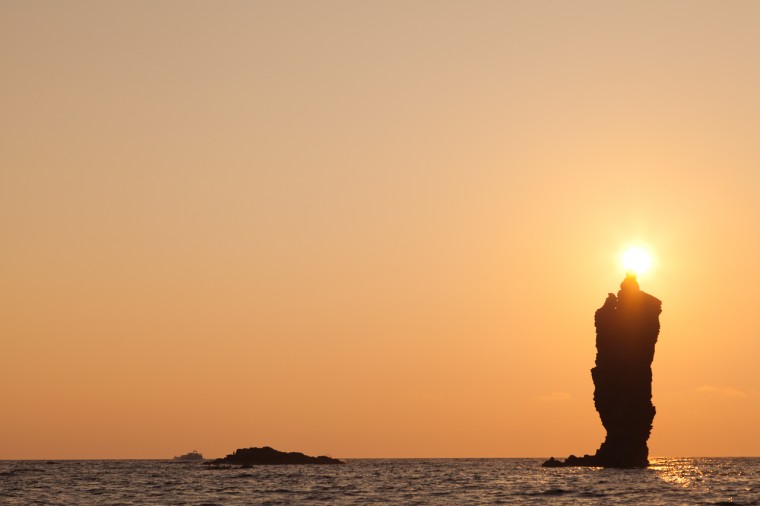 The dramatic rugged coastlines of the Oki islands will have you staring at the ocean for hours. Of course, sunbathing, going for a swim and even full-fledged marine sports as kayaking and scuba diving can be enjoyed as well.
Hidden deep in the island forests, you will find many gems such as the Dangyo no Taki, a 40-meter high waterfall that gives the illusion of water streaming out of the sky. A shrine embedded in the midst of nature like Dangyo Shrine won't be easy to find on Japan's main islands anymore either.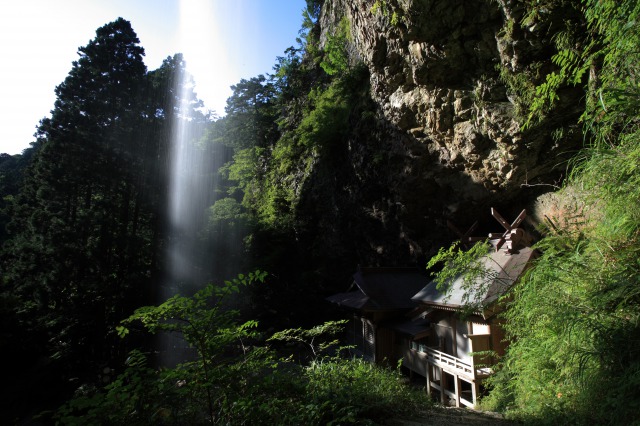 The Chichi Sugi, or breast-shaped cedar tree, is a natural wonder on the peculiar side that can be found on Dogo Island.
If you want to enjoy a more remote tourist destination in Japan, the Oki Islands are highly recommended. Besides the stunning nature, there are many activities to enjoy, the fresh seafood is fantastic, and the island inhabitants are so friendly the language barrier is easily forgotten. 
The islands can be reached by direct flights from Shimane Prefecture or Osaka in around an hour, but why rush to the slow life in Oki islands? Getting there by a ferry which departs from Sakaiminato Port in Tottori Prefecture, and Shichirui Port in Shimane Prefecture is much more fun, as it allows for island hopping within the Oki Islands as well.
Oki Islands
Access: 1 hour and 3 minutes by ferry from Sakai-minato Port, 1 hour by ferry from Shichirui Port
URL: http://www.oki-geopark.jp/en/