The area where an expansion of Komatsu castle used to be is now a beautfiful Japanese style park named "Rojo Park". The old castle was the residence of the third lord of the Maeda clan's Kaga Domain, Toshitsune Maeda. For its period the castle was quite unique, the shogunate had a"one castle per domain" policy but Komatsu Castle was allowed to be maintained alongside the domain's chief castle at Kanazawa.
During the Meiji restoration Komatsu Castle was demolished and its site was sold to a private owner. He wanted to leave the people of Komatsu a vestige of the castle and the area was changed into a park. It is a very popular cherry blossoming viewing spot, with 140 sakura trees in full bloom during spring.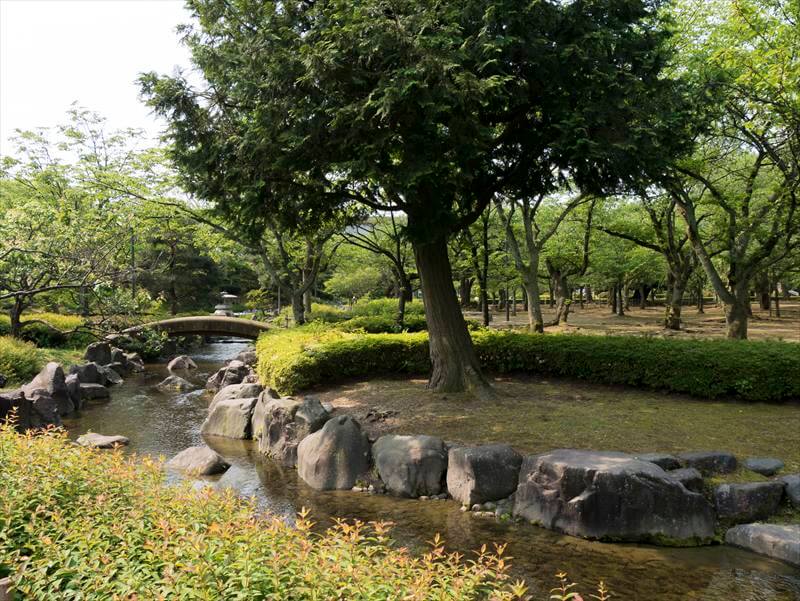 Besides pine trees and sakura this park has some amazing Japanese wisterias of over a hundred years old. These trees have lived so long that one single tree's branches can cover a whole walkway with beautiful purple wisteria flowers.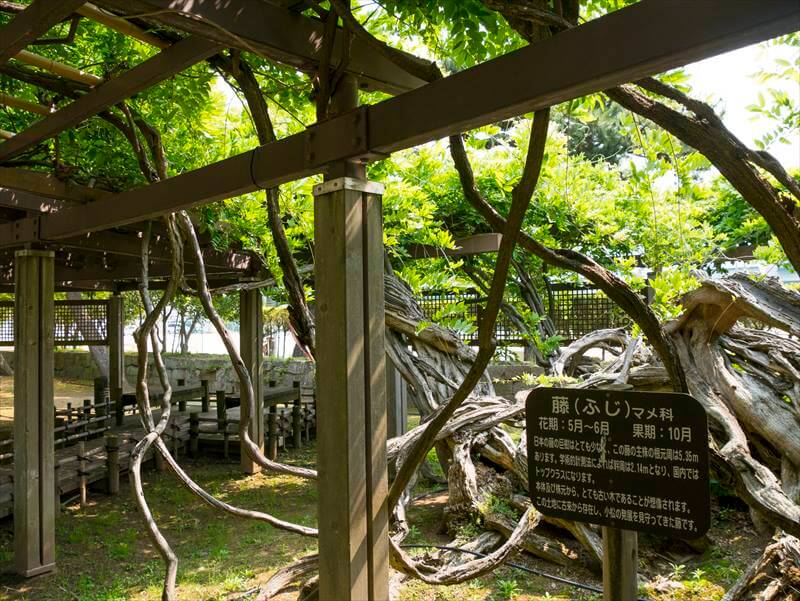 Walking through the park you really feel at ease. Japanese gardens excel at blending a man-made garden into the natural environment. They are made so that it seems like nature itself built the garden. A good example of this are big rocks placed in waterways and the creation of hilly areas in the garden.
The park has a beautiful tea house and we were lucky enough to be in the park on the day of a big tea conference. Many people in kimono were in attendance and we got to see real equipment used for the traditional Japanese tea ceremony.
Before you leave the park, don't forget to say hello to all the Koi fish swimming in the ponds.

Access
13 minute walk from Komatsu Station
Read Also:
Come on over to Komatsu (1) : The City of Kabuki
Come on over to Komatsu (2) : The Forest of Wisdom
Come on over to Komatsu (3) : Craft Theme Park
Come on over to Komatsu (4) : Natadera, the temple in touch with Nature
Come on over to Komatsu (5) : 1300 year old Ryokan – Houshi
Come on over to Komatsu (7) : The 7 wonders of Komatsu