Local dishes you've never had before!
Today, restaurant chains are so popular that there seems to be no diversity in the food and experience wherever you go. But this is not true in Tohoku, where food is reflective of local weather conditions and the region's rich cultural heritage. Prepared to be greeted with an array of unique dishes that you have never heard of nor seen before. Time to challenge your taste buds!
Local Japanese Sea Delicacy: Shark

Your jaw might drop at the thought of eating shark meat, but in Miyagi prefecture they use every part of this marine mammal. Prepared in a multitude of ways, such as sashimi or shark fin soup, shark meat's endless possibilities will surprise you.
Local Japanese Sea Delicacy: Tuna Steak
The number one place to find tuna in Aomori prefecture is Fukaura Town, where natsu maguro (summer tuna) is available for a long period every year. This tuna has an exquisite taste both raw and cooked, and is most commonly found as part of a "tuna steak bowl."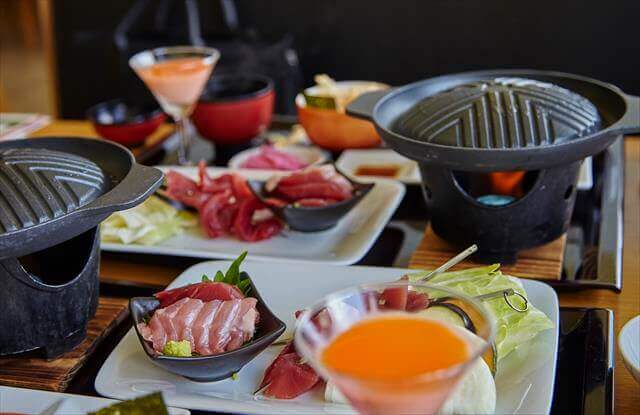 Local Japanese Sea Delicacy: Hoya (sea squirt)
Hoya looks like it's part of another animal, but it's actually a species of its own. The sea squirt is also called "sea pineapple" because of its thorny appearance, but its taste is anything but tropical. Being described as "the flavor of the ocean," expect a surprising mix of sweet, salty, sour and sharp.
Local Japanese Sea Delicacy: Hokki (surf clam)
The flavor of this ocean critter is said to reach its full potential when lightly cooked. In Miyagi prefecture, the favored way to eat hokki is as hokki meshi, a rice dish with thin slices of hokki.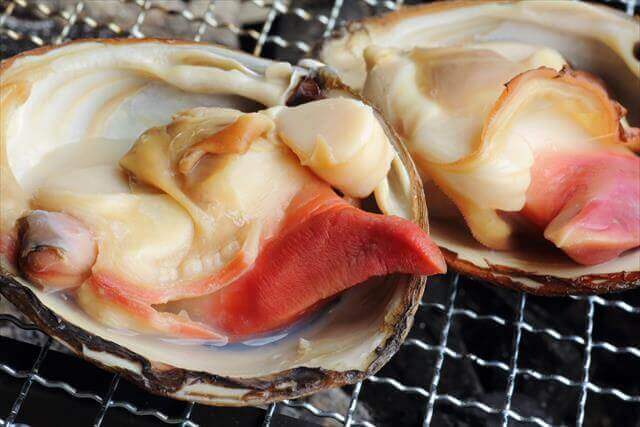 Local Japanese Mountain Delicacies in Shoji Ryori
This all-vegetarian Buddhist cuisine is part of monks' daily lives. Buddhism teaches not to hurt any living creature and Shojin Ryori is an extension of that belief. Even so, this cuisine's menu is not as meager as you might imagine. From pickled and braised wild mountain vegetables to bowls of miso soup with silken tofu, centuries of Shojin Ryori culture in this area has led to a variety of flavorful dishes. Yamagata's three holy mountains are a famous pilgrimage spot and the abundance of mountain vegetables makes it a top location for experiencing the life of a Buddhist monk.

Local Japanese Delicacy: Himemasu (landlocked sockeye salmon)
You don't have to travel to the ocean to find fresh salmon. Himemasu can be found inland, making it a sweetwater fish with a different taste from saltwater salmon. Lake Towada is the top spot for this fish, where it is mainly served as sashimi to bring out its sweetness and soft texture.