Away from modern life
Quality hot spring are scattered throughout the mountainous Aomori Prefecture, but for the most authentic experience, head over to Lamp no Yado Aoni Onsen. The writer of this article has been to many different hot springs throughout Japan, but calls this the real deal.
That doesn't mean it has the most gorgeous looking bath or spectacular ryokan attached to it, but actually kind of the opposite…hear me out!
Located along Aoni Valley deep in the mountains of Aomori, every twist your bus or car makes up to the mountain, is a step away from modern society. It was only the beginning of the winter during my visit, but thick snow had already piled up so much it wasn't hard to believe that Aomori is the snowiest city on earth.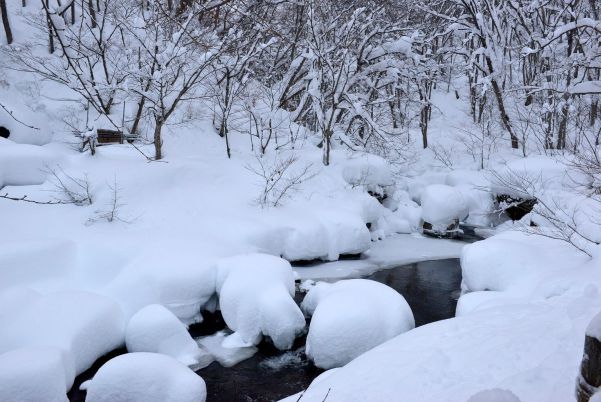 While too white to be true during winter, nature brings much more to these mountains than just snow. During autumn, the area is known for its golden foliage, and expect lots of fresh verdure as well as bright hydrangea flowers during the summer. The ryokan itself is surrounded by some sakura trees which are usually in full blossom during May, a bit later than in most other parts of Japan because of the long winters.
The moment you arrive at Lamp no Yado, which translates itself as "Inn of Lamps", you will realize that you have come to a true mountain retreat completely surrounded by nature.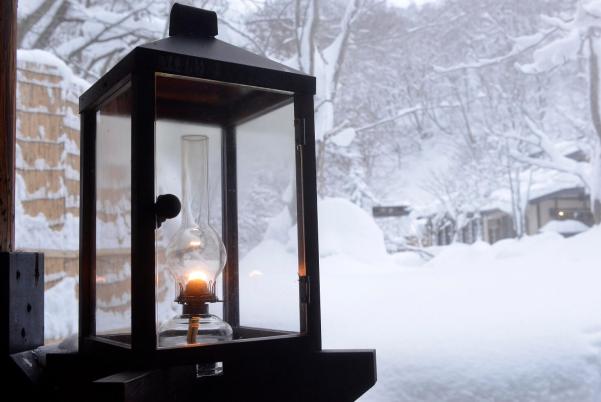 Heading inside the ryokan, you make a slip in time to a more traditional Japan, completely untouched by the invasion of convenience stores and hamburgers. Electricity here is scarce and the whole ryokan is lit only by oil lamps, which add an authentic touch to the Japanese style rooms.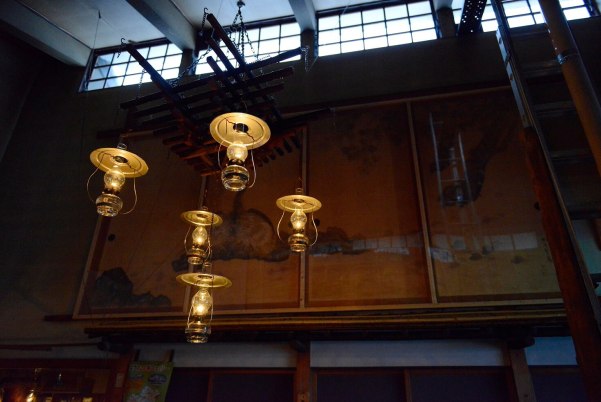 Expect no power sockets in your room, but consider it a small price you pay to experience something truly unique.
The mountain vegetables and freshwater fish make for a divine, healthy meal that will allow one to appreciate the blessings of nature.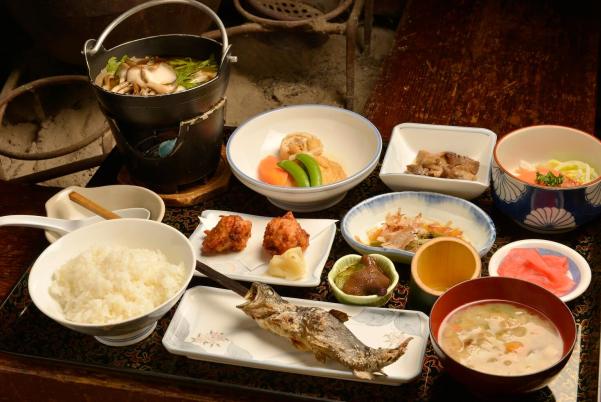 The fish are grilled on an irori, a traditional Japanese hearth, which together with the tatami mats, a Japanese wooden table and your yukata (the kimono you wear at the inn), create an atmosphere that is about as Japanese as it gets.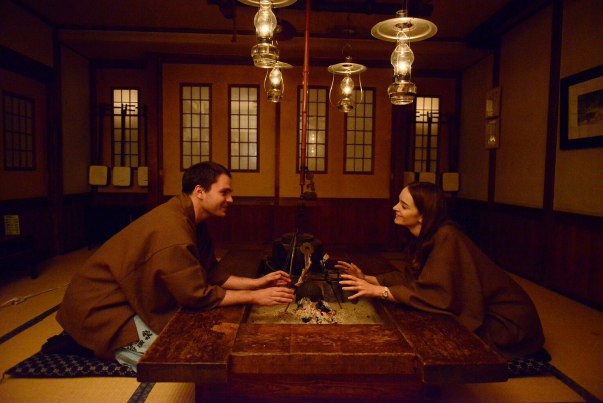 Lamp no Yado comes with a total of 4 different baths. One of these baths is a rotenburo, or open-door bath. The lukewarm water allows one to stay in for a long time without getting too hot. Ladies should note that this bath is gender free, which was more common in the old days in Japan. Special ladies only hours are available from 11am to 12pm and from 5pm to 6pm.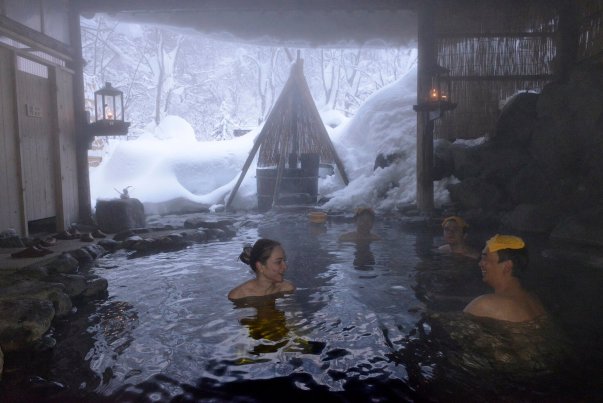 The other 3 inside baths each look at the scenery from a different angle. The scent of the large wooden tubs add a lovely fragrance to the hot water. Ladies can feel at ease as men and women go in separate baths here.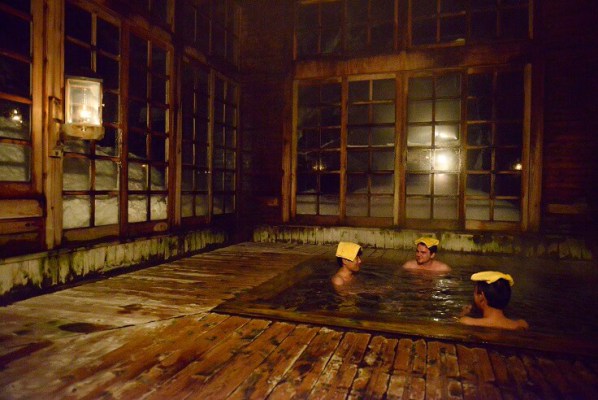 According to the owner, the natural hot spring water here is not only good for the body, but also has the power to "make a love that has cooled down hot again". I believe that it is not only the water, but the unforgettable experience Aoni Onsen Lamp no Yado provides as a whole, that brings the romantic inside one. While its inconvenient location and lack of electricity make it a destination that is certainly not for everyone, if you appreciate a truly secluded hot spring far away from the hustle and bustle of modern society, this is one of the best mountain retreats to forget about the stress and worries that come with modern life. A relaxing soak in the middle of nature together with the precious people in your life next to you here, will be a lifetime memory for sure.