A magical world of tiny creatures awaits
Aomori is located in the northern-most part of Honshu island and its vast land area is divided into three major regions: Tsugaru, which neighbours the Sea of Japan; Hakkoda and Towada, which face Mutsu Bay; and Shimokita, which adjoins the Pacific Ocean. Oirase Keiryu (Mountain Stream) flows through Towada-Hachimantai National Park and is located in the Towada area. Lake Towada is a 200,000-year-old crater lake on the border between Aomori-ken and Akita-ken.
Enjoy Oirase the way you like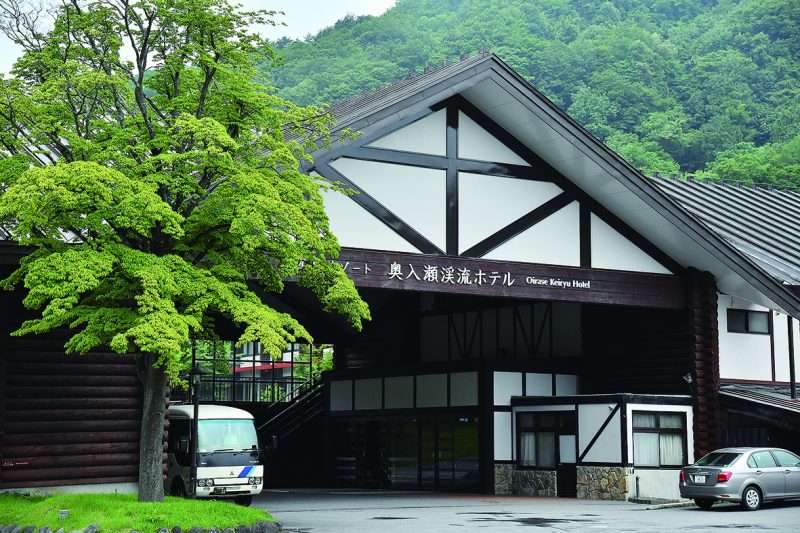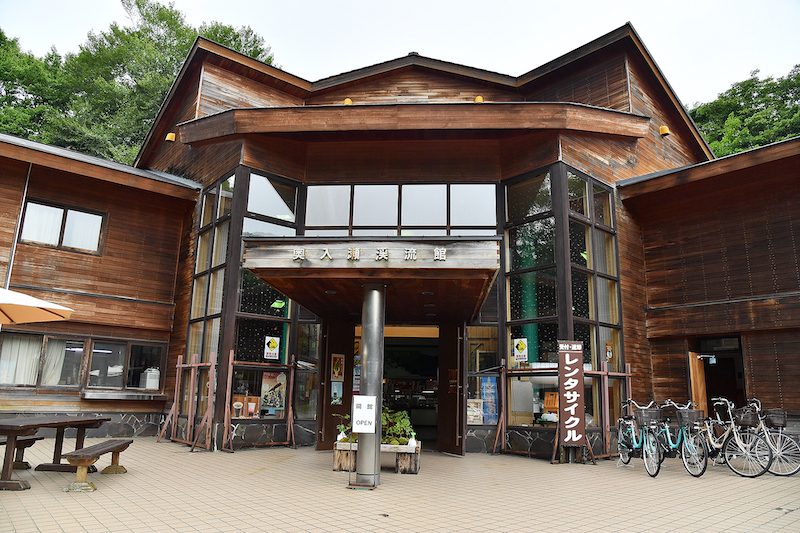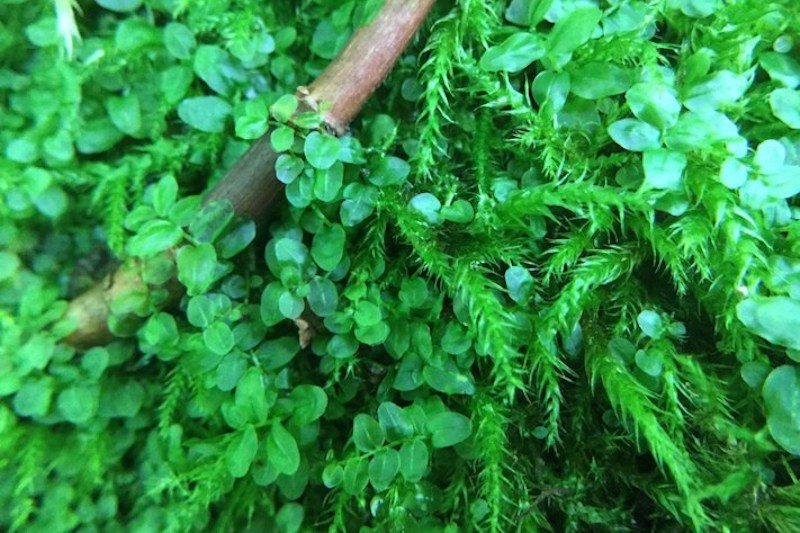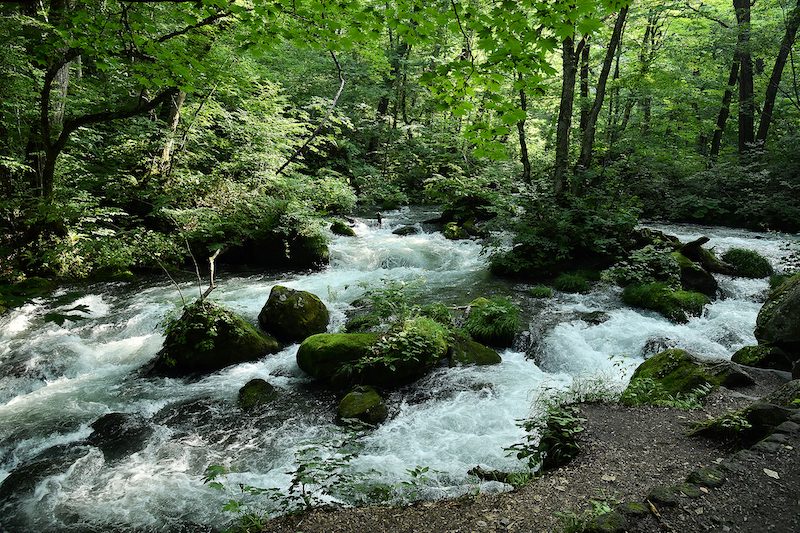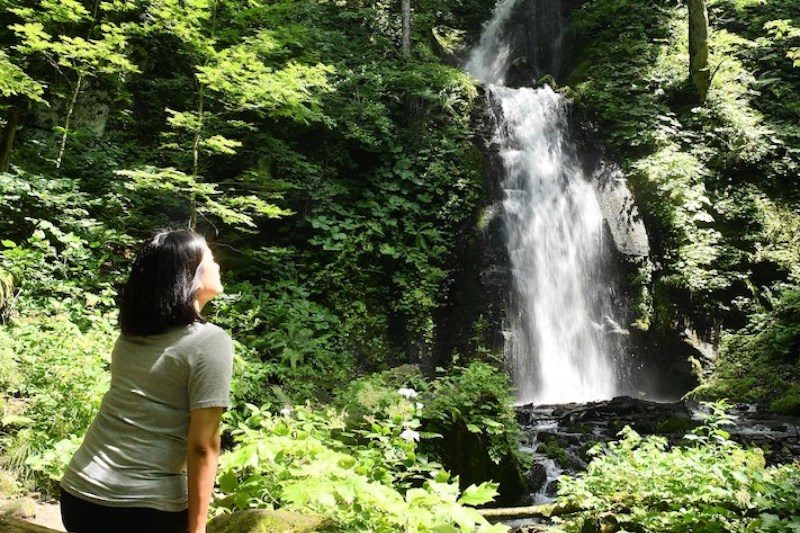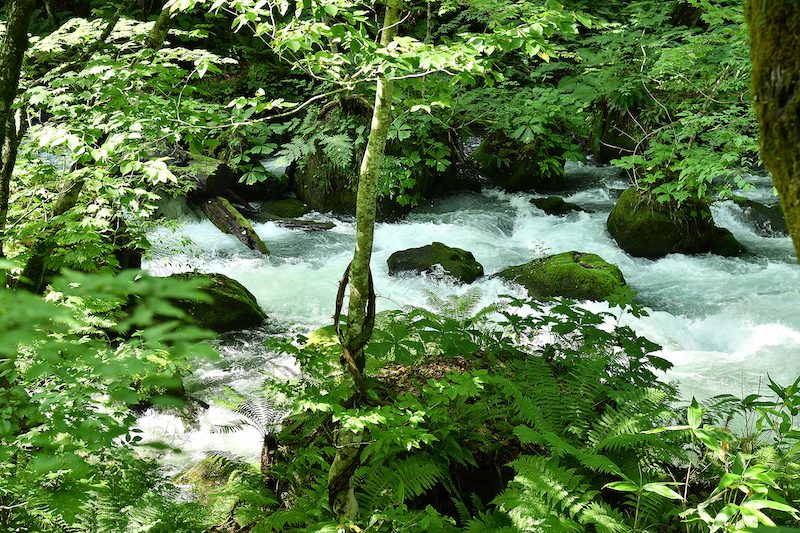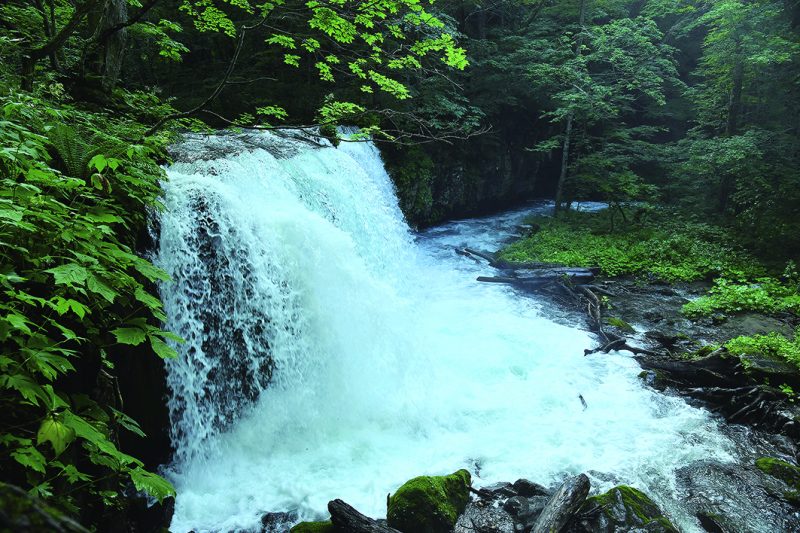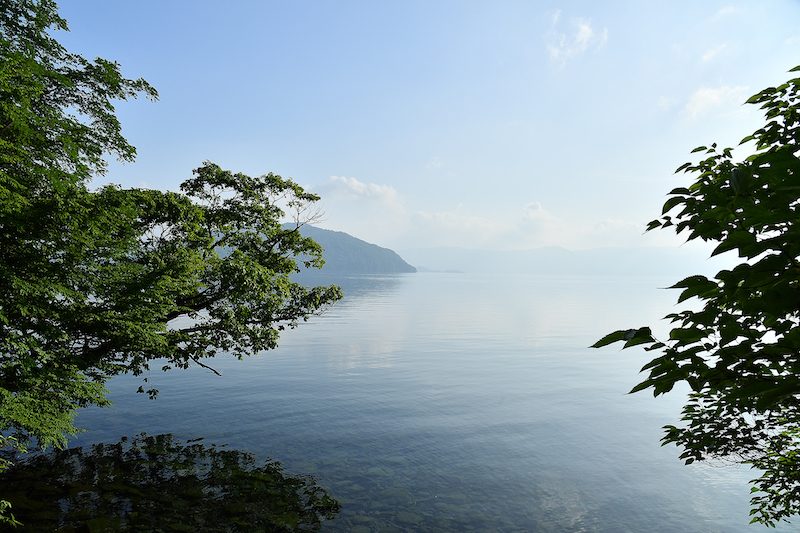 Oirase Stream, with an overall length of about 14 kilometres, is the only river that flows from it. The trekking course starts from the upper stream Nenokuchi and ends at Yakeyama, and every spot along the way has its own special offering. Some of the most celebrated sightseeing attractions include Choshi-otaki Falls, Shiraito Falls, Kumoi Current, Ashura Current and the impressive view of mountains when approaching Yakeyama.
You can also start from downstream and work your way up, enjoying the magnificent splashes of water colliding against large stones and warm rays of glittering sunshine beaming over green leaves. Oirase's multifaceted charm can be appreciated through walking, cycling or driving. Oirase is also home to many wildlife animals like nihon kamoshika (a Japanese goat-antelope), fox and bear. Bird-watching is also a popular outdoor activity in spring.
Discover the micro-world of mosses using a magnifier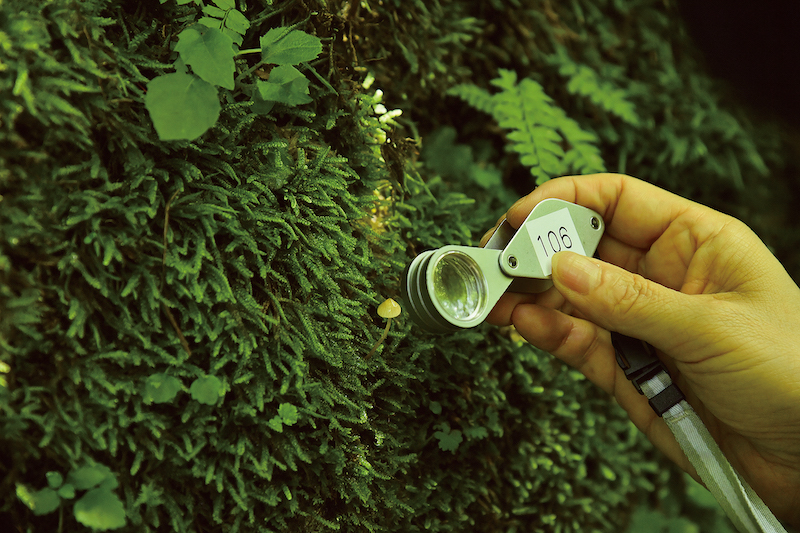 If you are not into any of the above activities, why not try the moss walk, a growing outdoor activity in Japan? Moss is a plant that thrives in damp conditions and some varieties can even stand full sunlight, making them a favourite decoration for Japanese gardens. Vivid green moss can be spotted on tree barks and stones along the Oirase Mountain Stream.
The best season to go for a moss walk is from spring to autumn. In our humble opinion, moss' beauty is best viewed on a summer's day, especially when the sky clears up after rain. Through a magnifying glass, you are able to watch how these little creatures (less than 10 centimetre tall) slowly stretch their bodies after absorbing water and minerals. The vitality, diversity and intelligence of moss are absolutely astounding and will have you hooked at first sight.
When accompanied by a nature guide, the 500 metre distance from Kumoi Falls to Shirogane Current is transformed into a 2-hour adventure into the micro-world of moss. The purpose of viewing so many sights during tours, including the moss walk, is to immerse everyone in Oirase's splendid nature.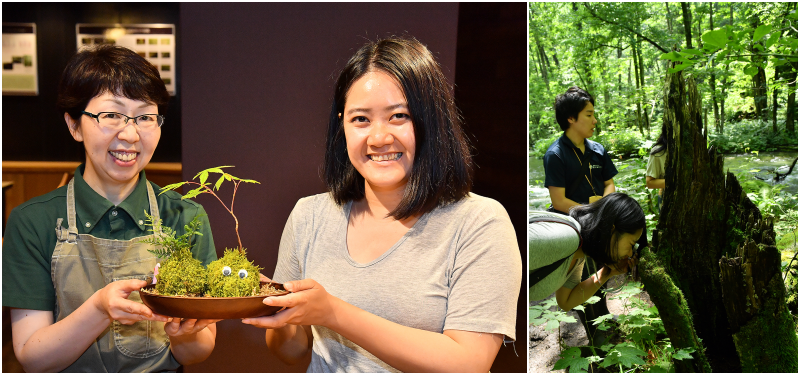 Oirase Stream Museum also offers bike rental and moss-ball making lessons. If your hotel doesn't provide such activities, do drop by the museum and ask the staff for interesting ways to discover Oirase.
Oirase Stream Museum
Hours: 9am-4:30pm Access: 3-min walk from Yakeyama Bus Stop (if using JR Tohoku bus) or Oirase Mountain Museum Stop (if using Towada Kanko Dentetsu Bus)
Address: Tochikubo 183, Okuse, Towada-shi, Aomori-ken
URL: www.oirase.or.jp/keiryu/keiryu.htm (Japanese)
Enjoy your stay with the Oirase Mountain Stream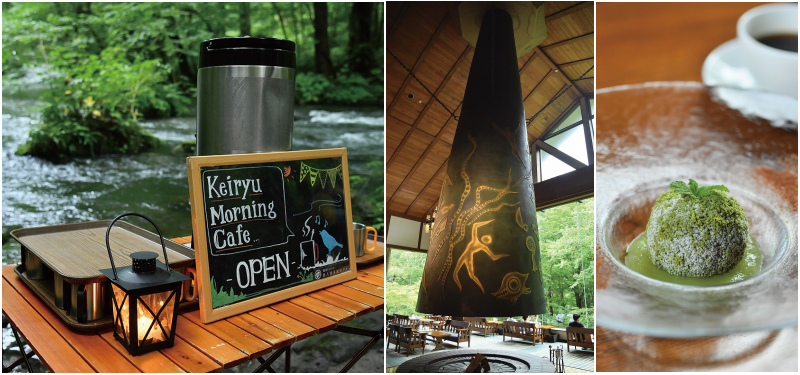 To explore and understand better about Oirase Mountain Stream, Hoshino Resorts Oirase Keiryu Hotel that sits next to it, is able to assist you in many ways. The hotel offers a wide range of activities and exquisite facilities to suit all tastes. At the outdoor hot spring, guests are pampered with a first-class view of the stream. Guests will be offered early morning walks with free coffee. Talks on Oirase are held every day by passionate guides. For those who love moss, those who love sleeping in a moss-themed room, eating moss meals and ice cream this is definitely a bucket-list experience. You can also take a mossball making workshop here.
Hoshino Resorts Oirase Keiryu Hotel
Access: A free shuttle is available at Aomori Airport, JR Aomori Station and Hachinohe Station (reservation required)
Address: Tochikubo 231, Okuse, Towada-shi, Aomori-ken
URL: www.oirase-keiryuu.jp/en/