by Chew Yan Qiao
My colleague and I were blessed with the opportunity to stay at a minshuku at Iide town in Yamagata Prefecture. Minshuku are Japanese-style "bed and breakfast" lodgings. They are usually family run, offer Japanese style rooms, and often include one or two meals as part of the package price. Having thoroughly enjoyed my trip, I would like to share my experience with fellow travelers looking for new adventures!

1. Quiet, peaceful environment & homely atmosphere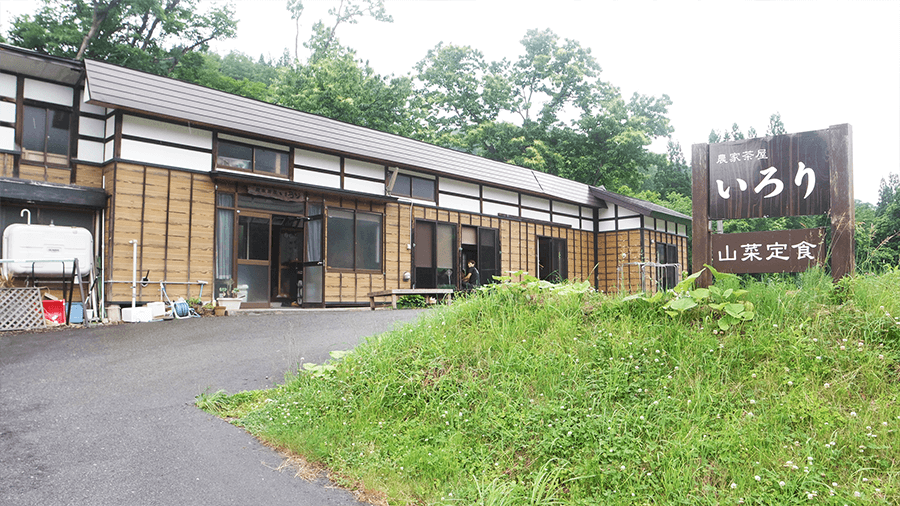 Arriving at our minshuku, we found that it was surrounded by mountains and a vast number of trees. The calming sound of water running through the river and sight of plantations had us feeling like we were transported to the inaka (countryside). It was truly a beautiful sight that we are not able to see in big cities.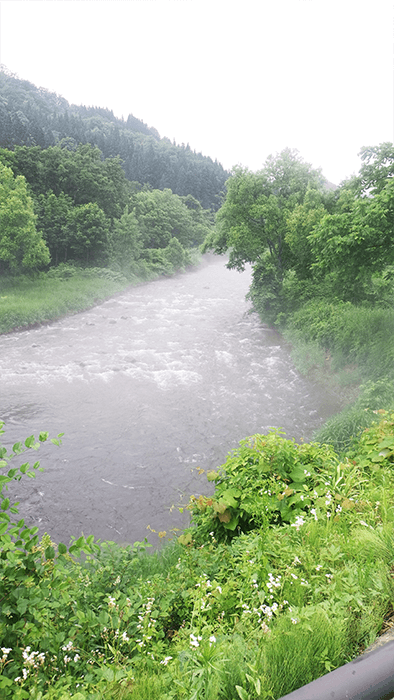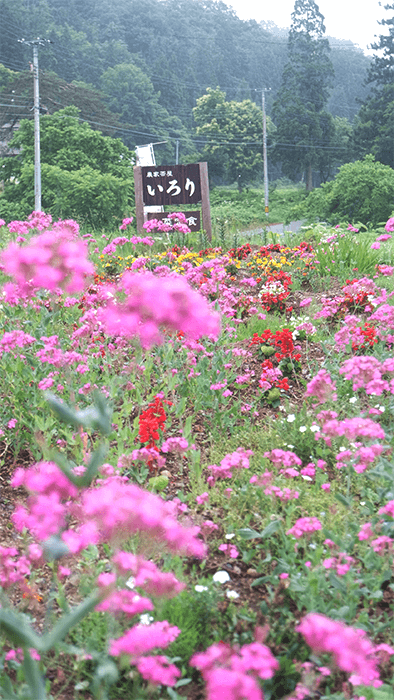 The moment we stepped into the house, it gave off a homely and heartwarming vibe which radiated from every corner. The traditional tatami-style house was designed with wood structures and a pit in the middle where we could warm ourselves in the winter or just gather round to talk.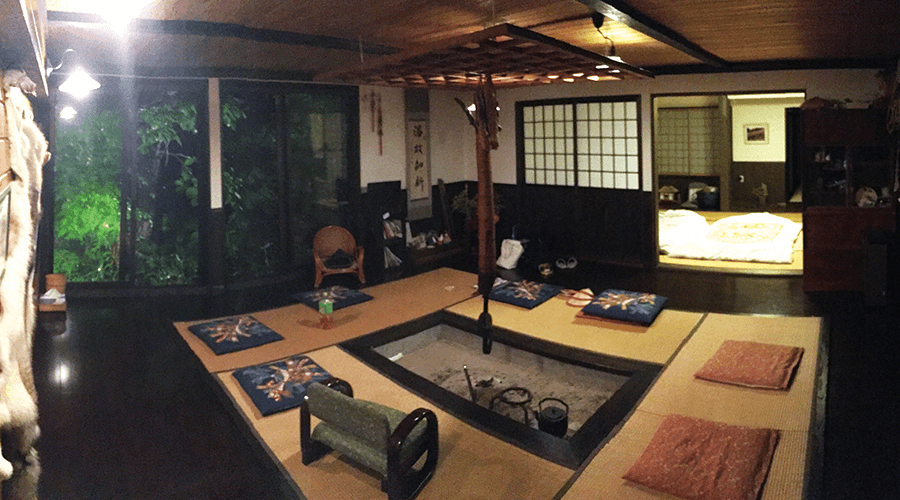 Our okami san (女将さん, lady owner), Nobuko san was an 81-year-old lady who has stayed her entire life in this small town.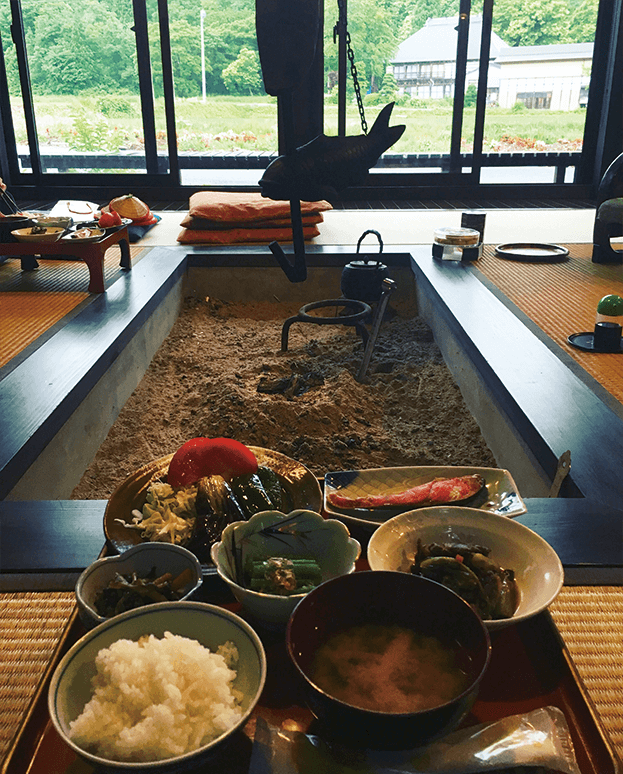 She started her minshuku business 10 years ago for Japanese who were interested in staying in the countryside to relax from their hectic work life and most importantly, she loves listening to stories from all walks of life. As night fell, we prepared our own futon to sleep. I was able to hear the calming sound of the river at the back of the house and slept soundly throughout the night.
Hands on activities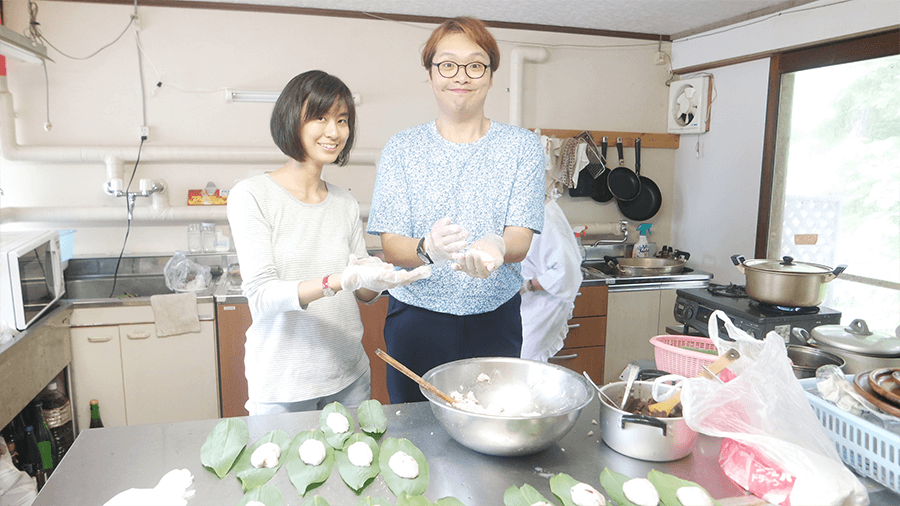 We were supposed to experience vegetable farming or experience picking vegetable at the back of the mountains, but because of inconsistent rainfall coupled with the change of season, the ground was too muddy and difficult to move around. We were given another opportunity for some hands-on — Making wagashi (和菓子, traditional Japanese confectionaries)!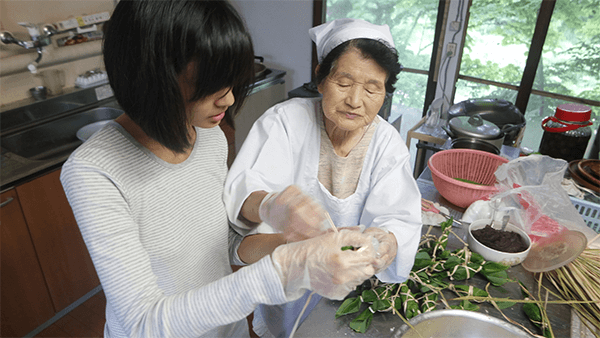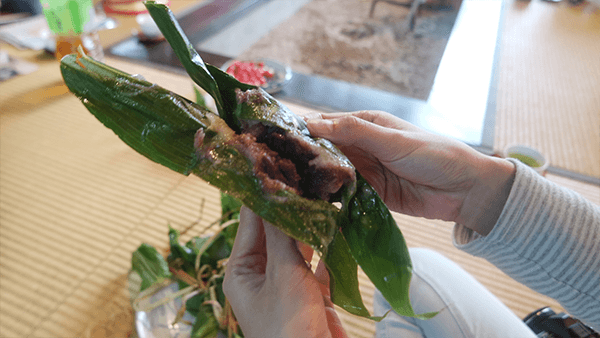 The dessert we were making was sasadango (笹団子), a wagashi from Niigata prefecture. It is filled with anko (アンコ, red bean paste) covered with a dough and wrapped with bamboo leaves. It was also my first time to make wagashi. Although it was difficult to get the fillings in into the wrapping leaves, I had a lot of fun making it. If I were to visit again, I would want to try picking some fresh vegetables from the mountains.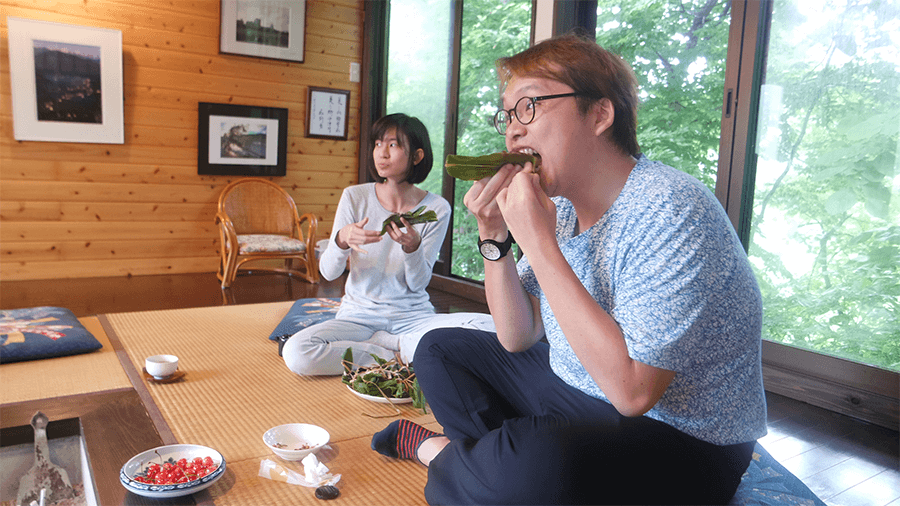 Food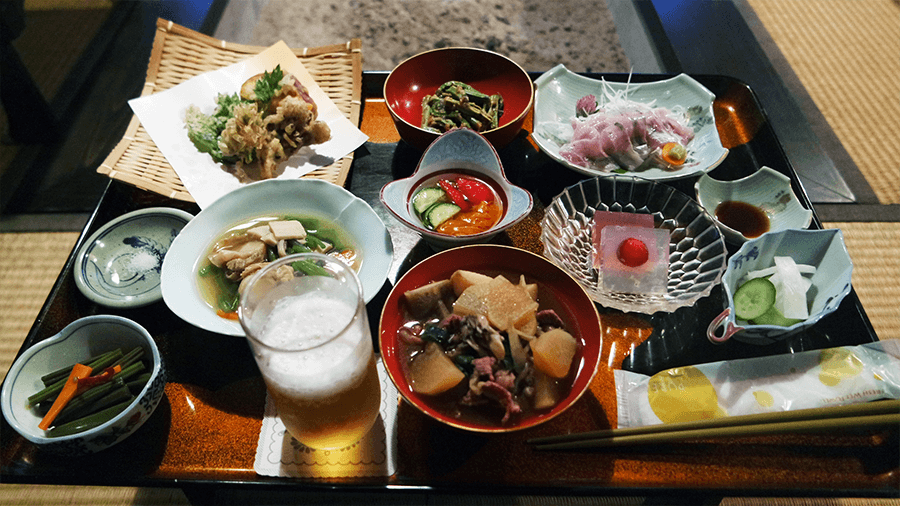 It was sooooo good. Really. I am not joking.
All of our meals were made by Nobuko san, and every single dish was prepared beautifully and believe me, just looking at it already builds up your appetite to devour all the good stuff. With such delicate arrangement and attention to the detail in every dish that was to be presented to the guest, I can only describe her as a top notch service provider. Her omotenashi (sense of hospitality) is simply killer! One of her favorite ingredient to use was sansai (山菜, mountain vegetable). It can be found around the mountains and it needs special preparation when cooking. "Only the natives know" Nobuko san jokingly told us.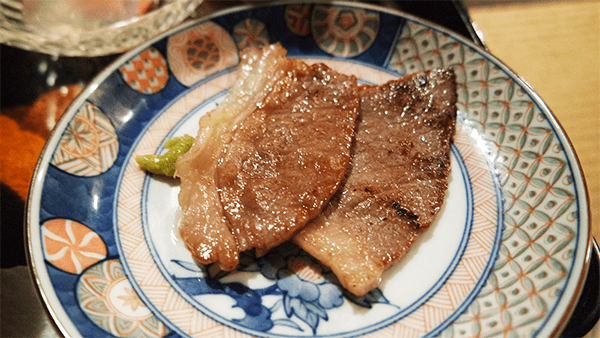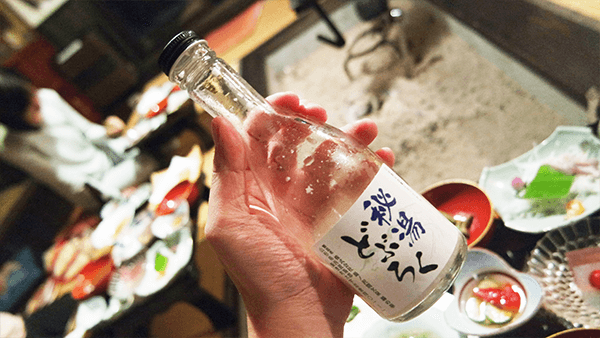 Since I have never tried these type of vegetables, it was really exciting to taste these new veggies. There was the "just-picked" kind of earthy taste with a nice crunch at the end, and it goes really well with the Japanese rice.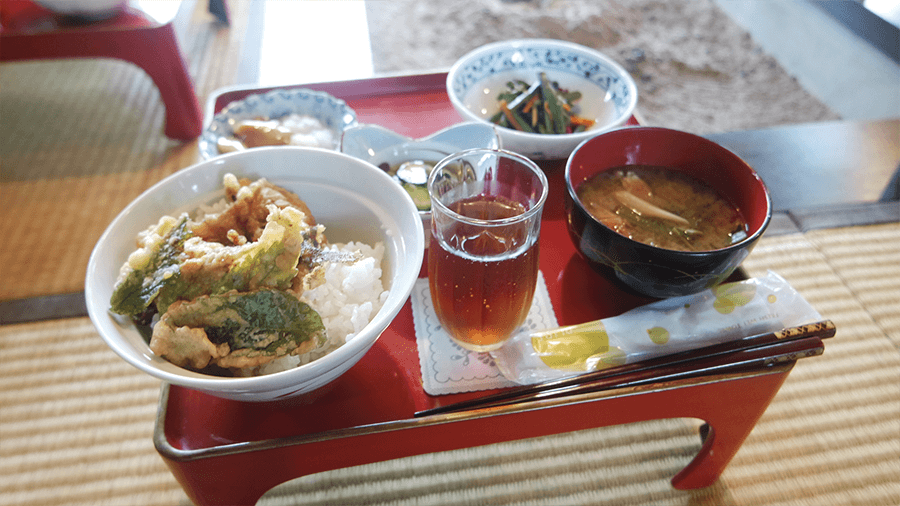 As you can see from the pictures, we were treated to tempura, beef stew, sashimi as well as pickles and fruits, all made with care by Nobuko san. The explosive tastes harmonized incredibly well and at the end of the meal, I felt super well fed and satisfied.
P.S. The rice used was from Yamagata Prefecture and is known as tsuyahime (つや姫). With the natural lighting acting as a backlight, the rice was literally sparkling with warm steam and practically begging me to eat it!
4. Nobuko san's stories
のぶこさんの物語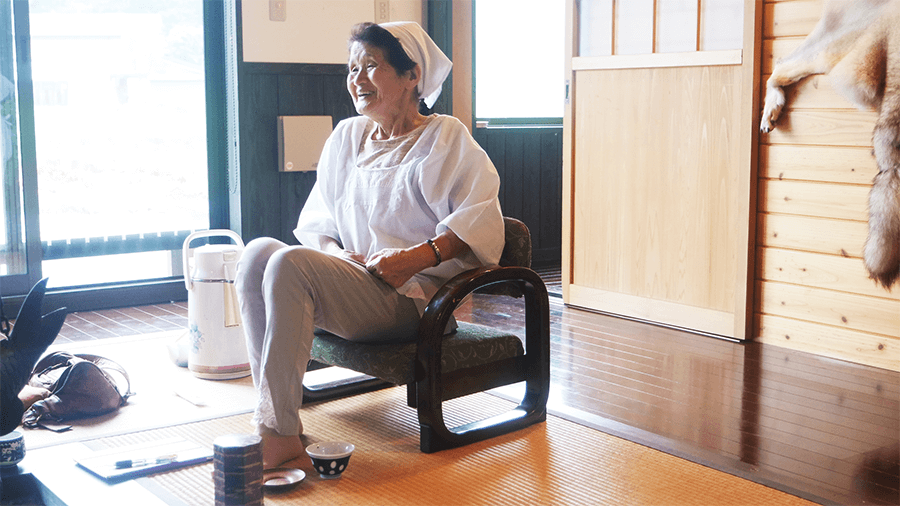 We were fortunate to hear many of Nobuko san's life stories such as how different it is living in the place now compared to 50 years ago, and about her Europe trip with her friends when she was 70 years old. We were lucky to have a translator next to us to share what Nobuko san said. I think even if you don't understand the language, body language speaks for itself, and simply listening to her speak was extremely enjoyable.
5. An experience that you can never get in big cities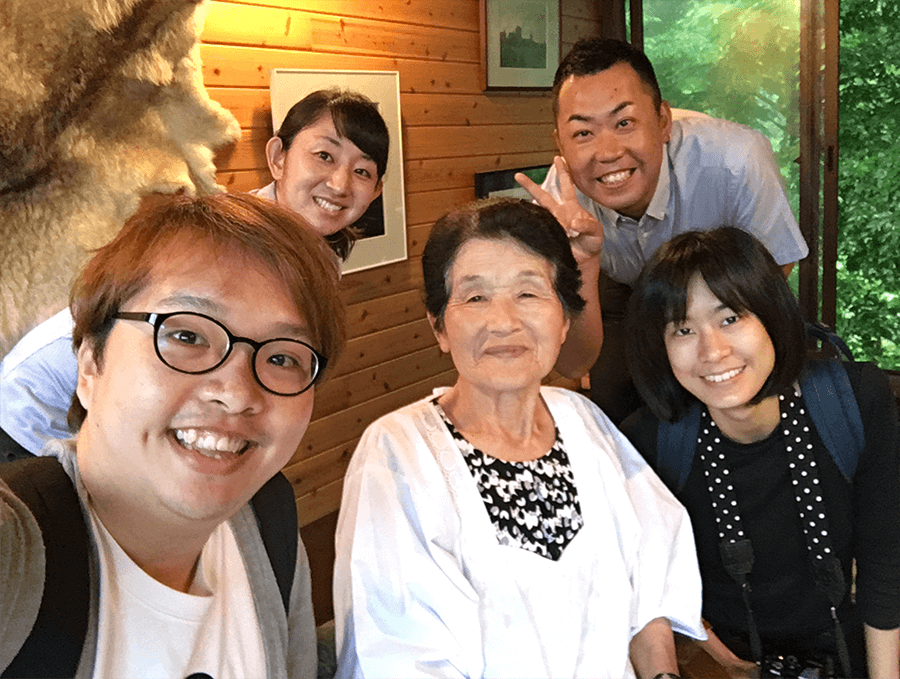 The whole home stay experience in a minshuku was really fun and exciting. World travelers will definitely love to have this in their list when traveling to Japan.From the warm environment, authentic Japanese meals to the experience of making wagashi, the hospitality that I received filled my heart with warmth. I really enjoyed being able to travel and witness another culture so similar yet so different at the same time. It is truly amazing how traveling can bring us closer to one another, no matter our backgrounds and history.
農家民宿 いろり
IRORI MINSHUKU