[WAttention X FIELDS Research Institute] 
Explore the fascinating world of Japan's subcultures with insights from the inside
All decorations lead to Harajuku
If "cute as a button" refers to the buttons on clothing, it might be about time to call the idiom dated. Haruka Kurebayashi is about as cute as it gets, and while we spotted more than 10 bracelets, 9 hairpins, 3 necklaces and 6 shoelaces, there was not one button to be found on her!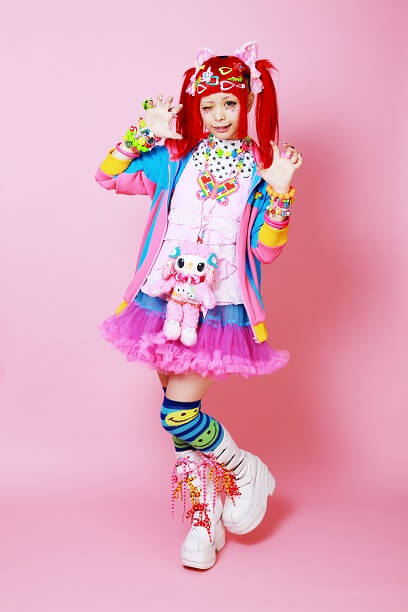 If you have ever walked the streets of Tokyo's Harajuku, you have probably seen a girl colorful as a candy cane like Haruka before. This eccentric, over the top fashion style is called Decora, which started off in Harajuku in the late nineties. Being an abbreviation of the English word "decoration", Decora girls – or Decora-chan as they are called – are not frugal with the use of accessories. From hair to shoes, these girls put an effort in decorating themselves as flashy and gaudy as possible. However, it is important that they do look girly and kiddy and refrain from too boyish or intimidating looks as in other Harajuku fashion styles as for example Gothic Lolita or Hadeko.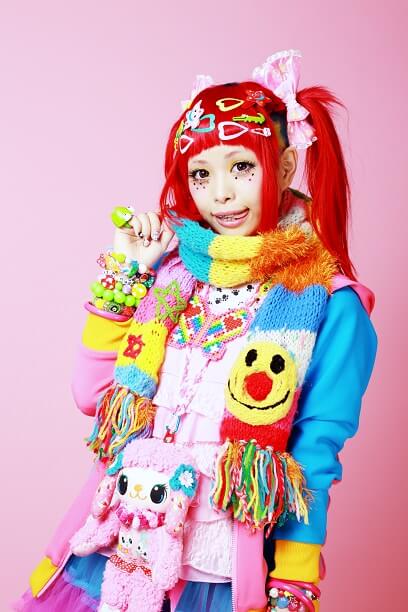 Why does Japan boast such a novel fashion style as Decora? Haruka thinks that because of Japan's generally strict and formal society some people find it hard to be themselves. Decora functions as a tool for such individuals to freely express who they are.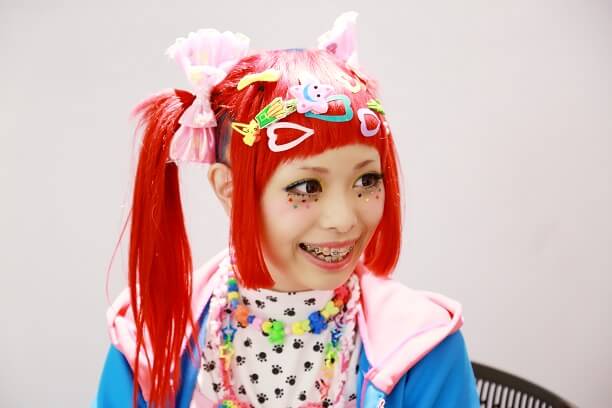 Frequently featuring in teen fashion magazine KERA, Haruka is not only a model, but also a mentor to beginning Decora-chan girls as she gives detailed advises on her blog, twitter and even Youtube on how decorate oneself as kawaii as possible. These advises range from matching vintage clothing to how to make even braces an appealing fashion item.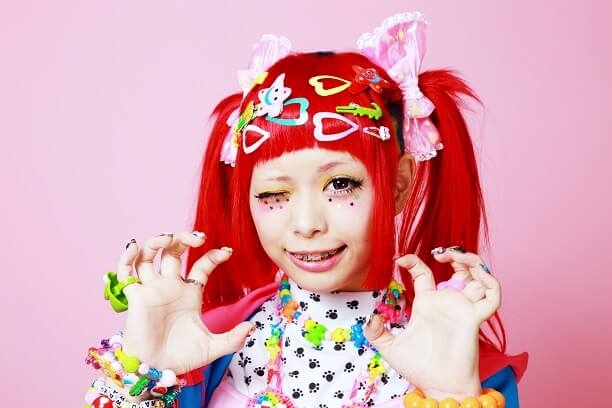 "There is always one item that I especially want to wear, so I dress and decorate myself around this item" Haruka explains, pointing at her stuffed sheep-doll necklace, the item that stood central in her outfit on the day we interviewed her.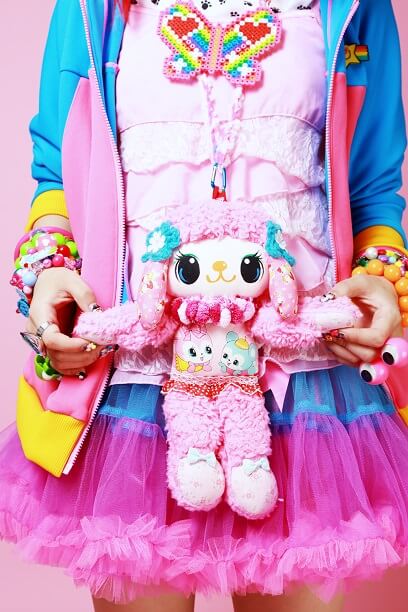 "From boutiques to vintage stores, I buy my clothes and accessories at all sorts of different places, and even make some of them by myself. What is most important to me, is how I combine these clothes and accessories together. For example, I matched these colorful shoelaces with my white plateau high-heeled boots"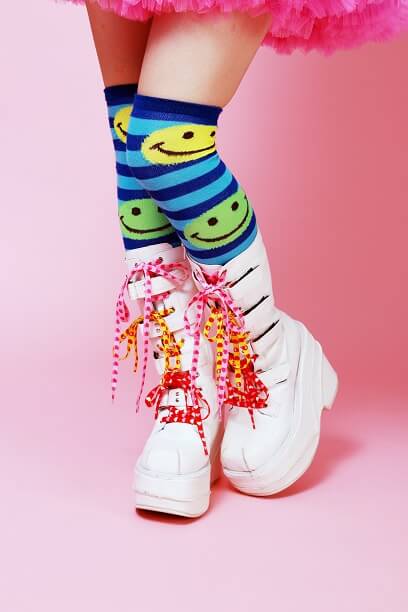 Fully decorated with toyish rings, sweeter than candy nail art, a girly yet punk hairstyle, heart shaped contact lenses and what not, Haruka truly represents her fashion style's concept. However, while Haruka might not hesitate in decorating her looks, she does not decorate who she is. Decora fashion is simply a part of her identity, and it is this natural flair that has made her such an iconic model to the genre.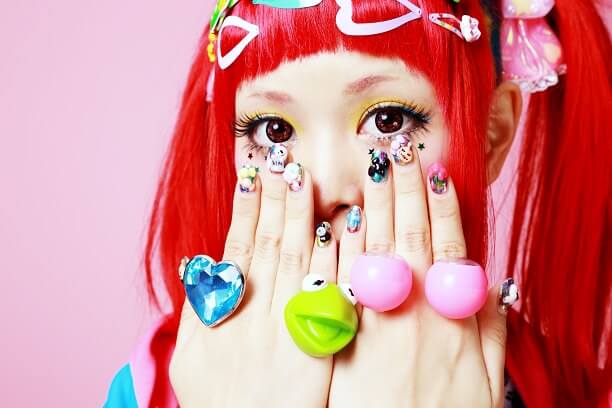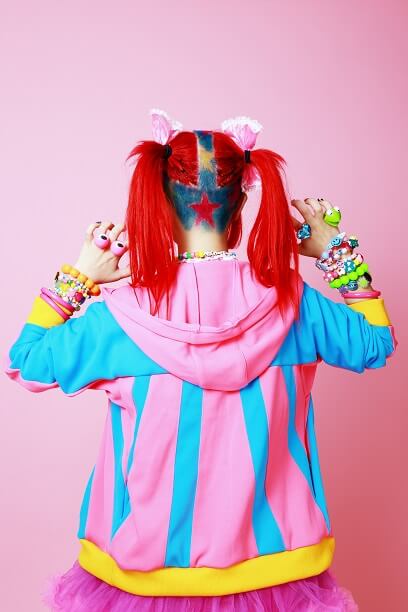 But Haruka was not always the star she is today. "Until I was scouted, I was just a girl in Shizuoka prefecture far away from Harajuku, a fairy tale like world where everything seemed possible."
While Haruka totally has the atmosphere of a charismatic muse, the fact that she is just being herself is what makes fans feel closely related to her. Even foreign girls obsessed by Harajuku and its magic find it easy to sympathize with Haruka as although on a different scale, to Haruka too, Harajuku was once a faraway land.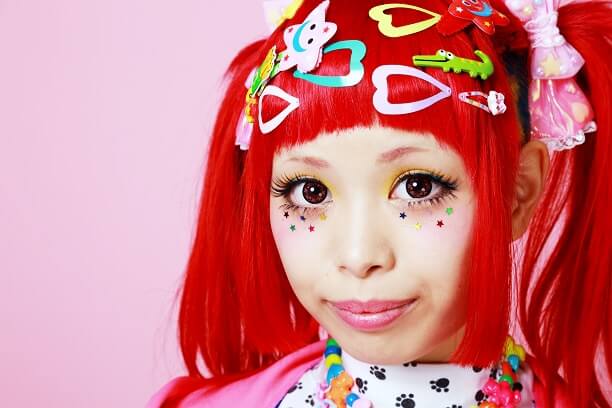 This article was written with the assistance of Fields Research Institute, which conducts research in entertainment.