[WAttention X FIELDS Research Institute] 
Explore the fascinating world of Japan's subcultures with insights from the inside
Insert coin to relive childhood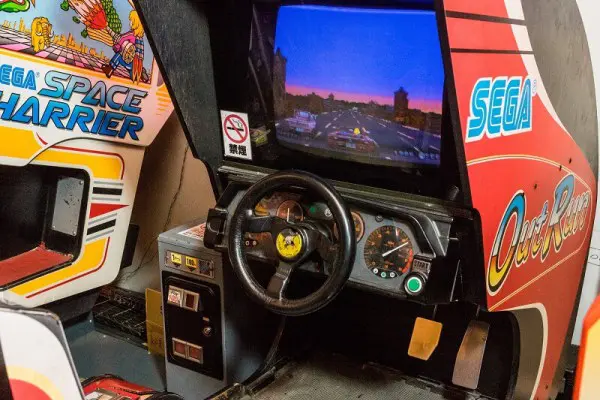 Due to its unassuming façade, Mikado could easily go unnoticed by even a seasoned gamer. This video game arcade, or ge-sen (an abbreviation of game center) in Japanese, is located not in the otaku heaven of Akihabara, but tucked on a small street of Takadanobaba, a student quarter in Shinjuku Ward along the Yamanote Line. Tourists won't likely visit the area without a special reason, but for gamers there is plenty of reason as Mikado will be like a tour through their childhood.
During the eighties and nineties, video game arcades were stuff of the future, but now with the advent of advanced home consoles they have become a phenomenon of the past. Outside of Japan, they are pretty much extinct, and even the ge-sen here are becoming an endangered species. The few major ones that are left, owe their life not to fighting and shooting games, but to the UFO catchers and purikura booths that attract families and couples.
"When I was young, video game arcades were dark, smoky halls where young guys would hang out after school to play the newest video games. Now, games are played on smartphone devices and arcades have become family entertainment" says Mikado owner Minoru Ikeda with a sad smile on his face.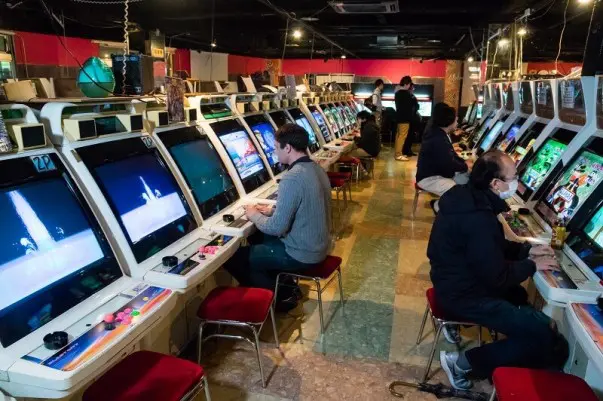 A quick look around at the two-story Mikado, which probably has the most CRT screens put together in one space in Tokyo, makes it easy to understand that it is a recreation of the video game arcades Ikeda remembers from his childhood. From SEGA's 1985 classic shooting game Space Harrier to Capcom's legendary fighter Street Fighter II that still has a following more than 20 years after its release, Mikado is like a museum that showcases the golden days of Japanese video games. With a total of more than 200 machines, even games that were quickly forgotten after their original release finally get their well-deserved lot here at Mikado.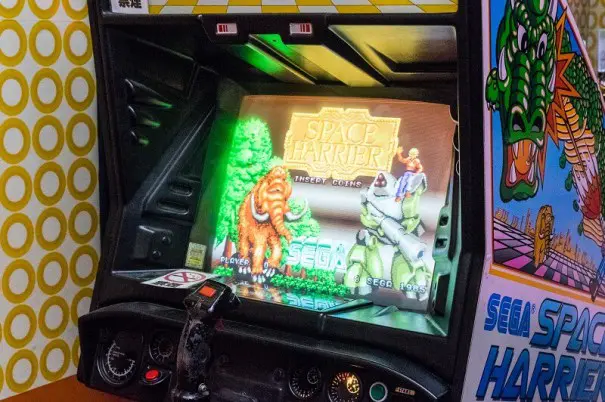 It is not just the nostalgia that brings gamers to Mikado. For many now forgotten games, Mikado is the only place where competitive players can still find a good opponent, which is why so many players from all over the world make their pilgrimage to this holy ground of vintage video games. The special events and tournaments held on daily basis keep things active, and make this recreation of an old-style video game arcade one that not only has the games of the good old days, but also captures the lively energy and tension that was present in video game arcades back then.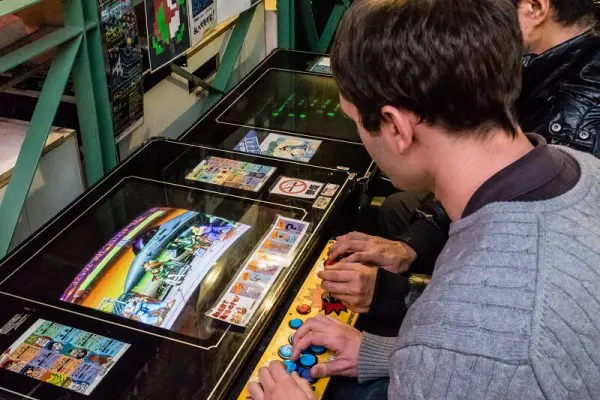 "My next dream is to develop an original game for Mikado. By making it only playable here, it could become a new reason for people to visit."
Ikeda's plan would indeed make for an interesting type of exclusivity. Ideas like this add a layer of personality to Mikado that make it a very special place.
A visit will make you recall the fun and adrenalin rush of jostling elbows with your opponent seated next to you, rather than some faceless online game user on some other part of the planet.
Game Center Takadanobaba Mikado
Address: Takadanobaba 4-5-10, Shinjuku, Tokyo
Access: 1-min walk from Takadanobaba Station (JR Yamanote Line, Tozai Line, Seibu Shinjuku Line
Hours: 10am – 12am
This article was written with the assistance of Fields Research Institute, which conducts research in entertainment.