On September 20th, under the floodlights at Tokyo's Ajinomoto Stadium in Chofu, Japan and Russia competed in the inaugural match of the Rugby World Cup2019. To some, Japan may seem like an unusual choice for Rugby World Cup host, however, evidence suggests the sport took root here as far back as 1866. In fact, it is one of the world's oldest rugby nations.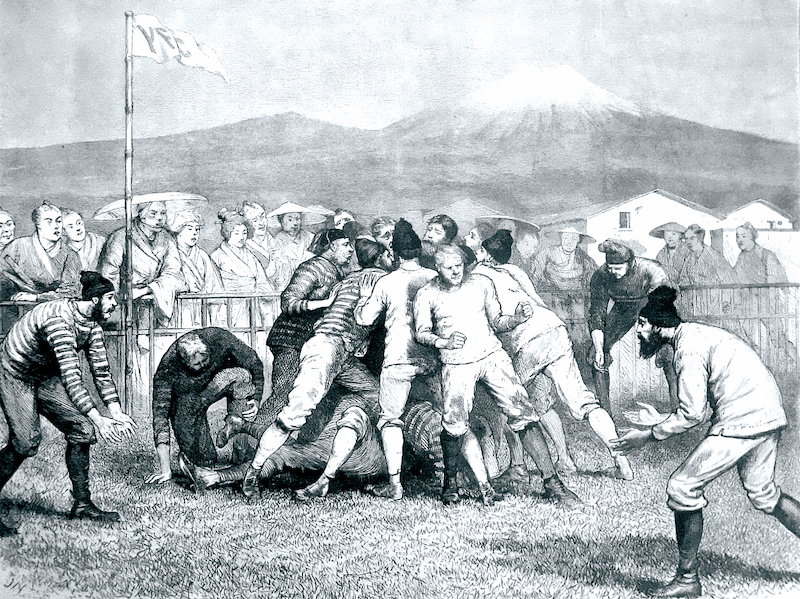 During the 1860's Yokohama was a sleepy fishing village with very few foreigners populating the area. The Yokohama Foot Ball Club, was created by a British Battalion in 1866. The ambitious sports fans were stationed on the bluff above the village. Eventually, investigative journalists patched together newspaper clippings and illustrations of the event over 140 years later! As a result, the history of rugby in Japan is murky and openly contested.
One thing we do have a clearer image of is the (currently accepted) initial appearance of rugby in Tokyo. For that, the honor goes to goes to the Cambridge-educated, Japanese native, Ginnosuke Tanaka and his friend, Edward Bramwell Clarke. These two men collaboratively introduced rugby to students of Tokyo's Keiogijiku (Keio University) in 1899.
Tanaka met Clarke, who was also born in Japan, when they were students and fellow rugby players in Cambridge, England. They both returned to Japan in 1899 to take up teaching positions at Keio University in Tokyo's Minato ward. Clarke later wrote, ''I introduced Rugby to the men of my then classes at Keiogijiku because they seemed to have nothing to occupy them out of doors in the after summer and winter days… I thought if I could get them interested in rugger their hours during their free afternoons would not be so long and wearisome."
The Tides of Rugby Sweep Across the Nation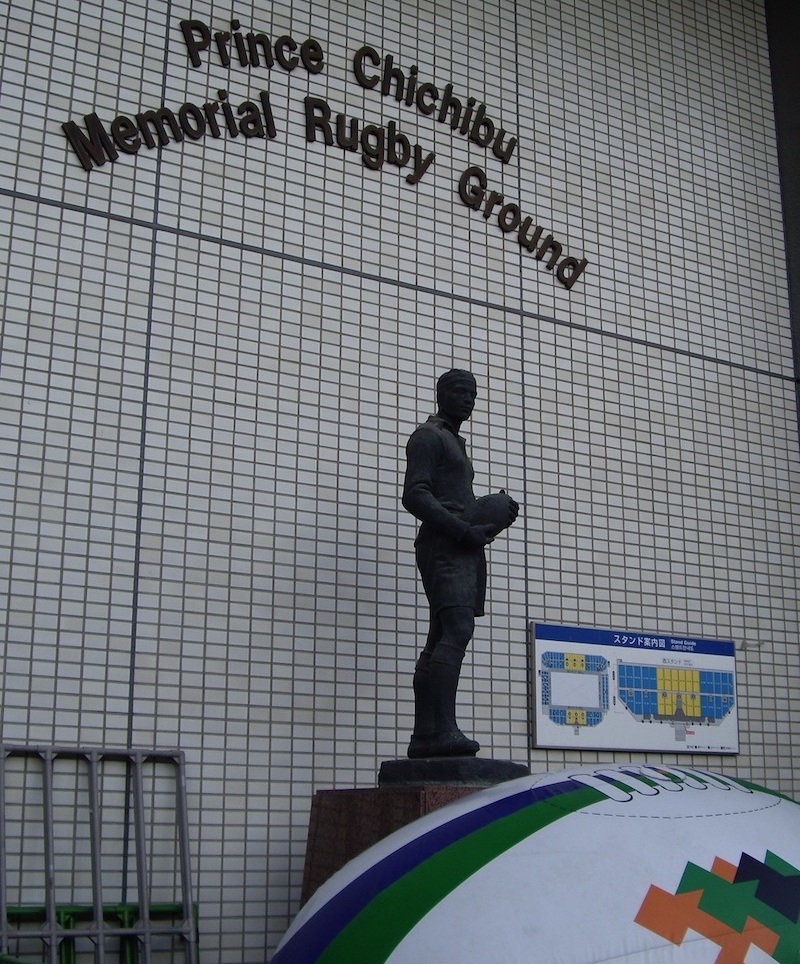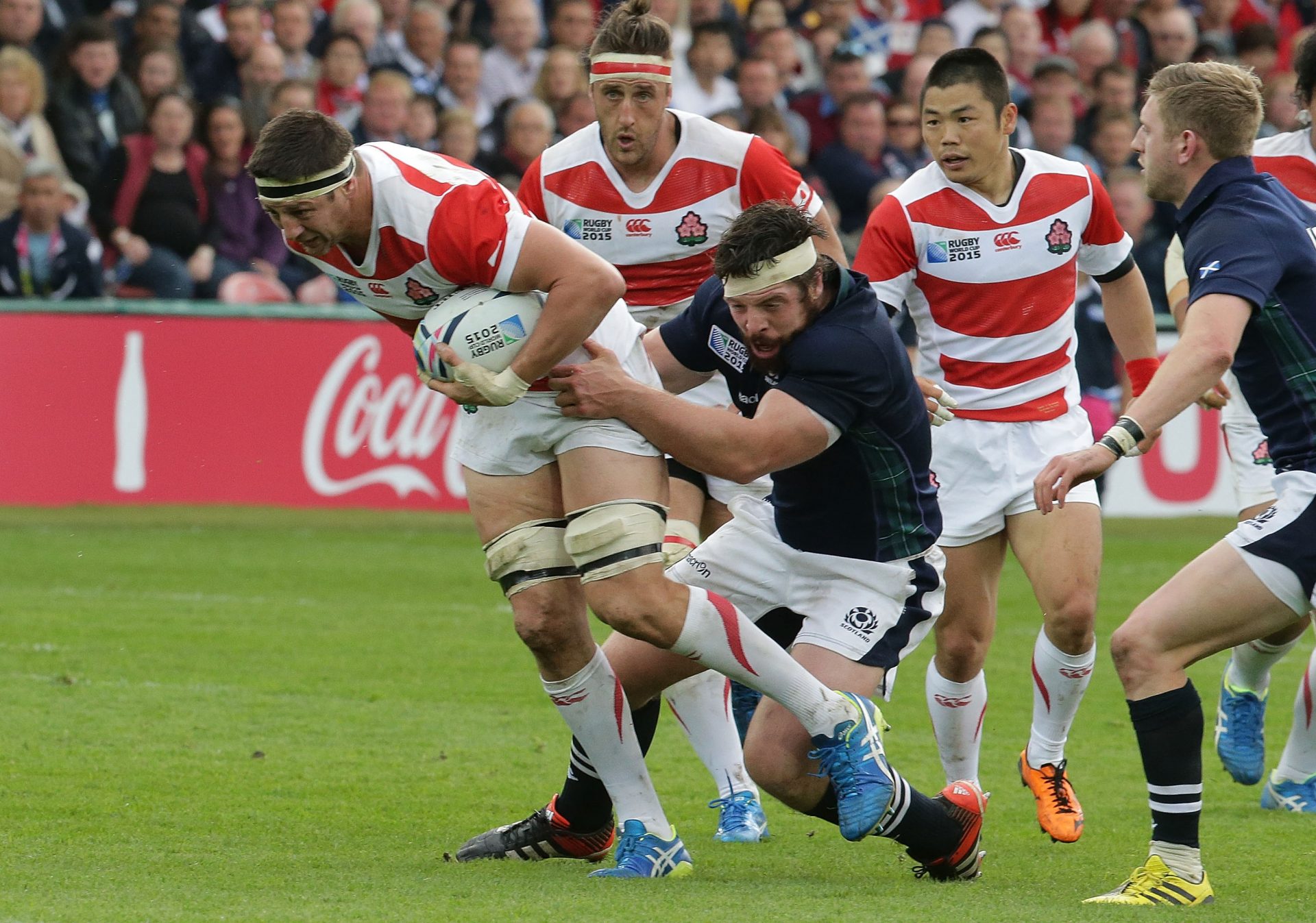 Though participation numbers were initially low and progress was equally labored, the University rugby team had its first official match on January 5th 1901. The match was against a group of expatriates in Yokohama. In fact, Clarke and Tanaka both featured. From this point on the influence of rugby metastasized throughout the country. By the 1920's, Japan had more than 1,500 official clubs and 60,000 registered players.
The popularity of rugby in Tokyo soared to previously unprecedented heights in the middle of the century. Interest grew after the construction of Prince Chichibu Rugby Stadium, often called "Chichibunomiya Stadium", two years after Japan's surrender to the allied forces in WWII. Though the stadium was initially called Tokyo Rugby Stadium, it was renamed in honor of Prince Chichibu, an avid sports fan, after is death in 1953. Since then, it has remained the home of club rugby in Tokyo and all of Japan.
Chichibunomiya stadium has been hosting the finals of Japan's club and University rugby competitions since the 1940's. If fact, it is such an integral part of the nation's rugby folklore that it's set to become a rugby museum in the coming years. Currently it's the home stadium of the Tokyo Sunwolves.
The 2019 Rugby World Cup in Tokyo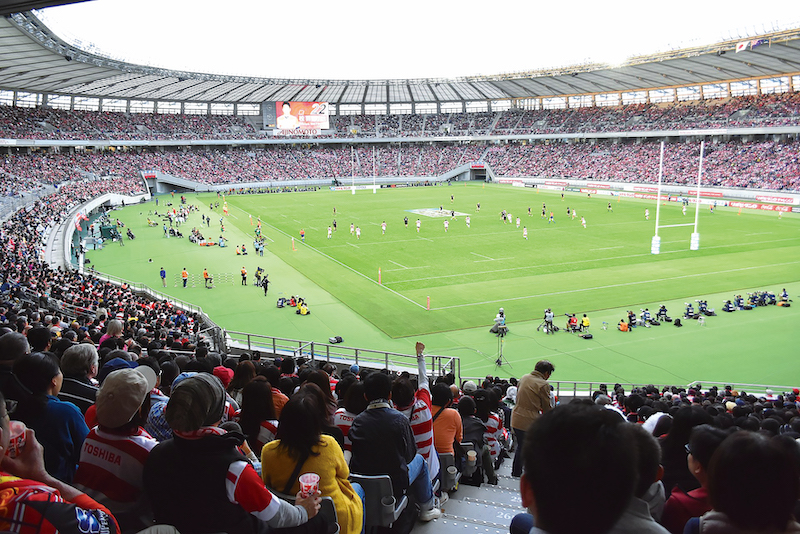 Chichibunomiya Stadium did not feature in the Rugby World Cup in 2019. Though disappointing, it was in part due to the stadium's aging facilities and relatively small seating capacity. Instead, , Chofu's Ajinomoto Stadium hosted.  With a sleeker design, superior facilities and a capacity of nearly 50,000, it's undoubtedly more befitting of a global sporting showcase. The semi-finals and Rugby World Cup Final were hosted at the Nissan Stadium in Yokohama.
Rugby in Tokyo Making History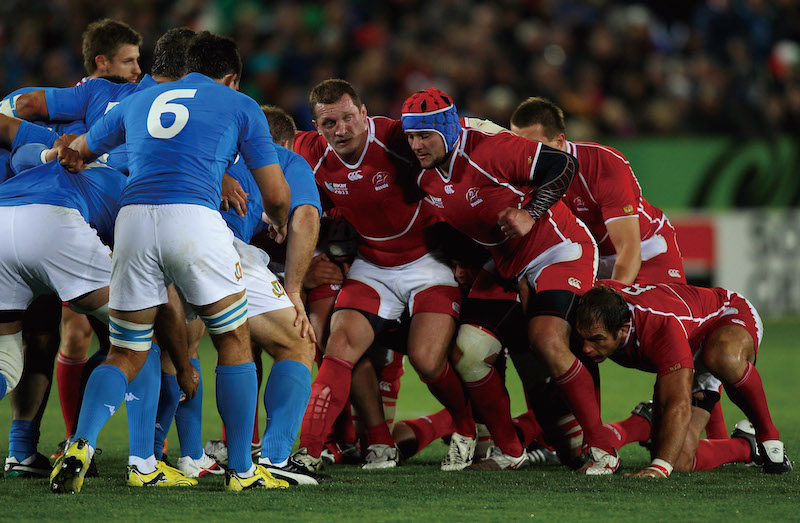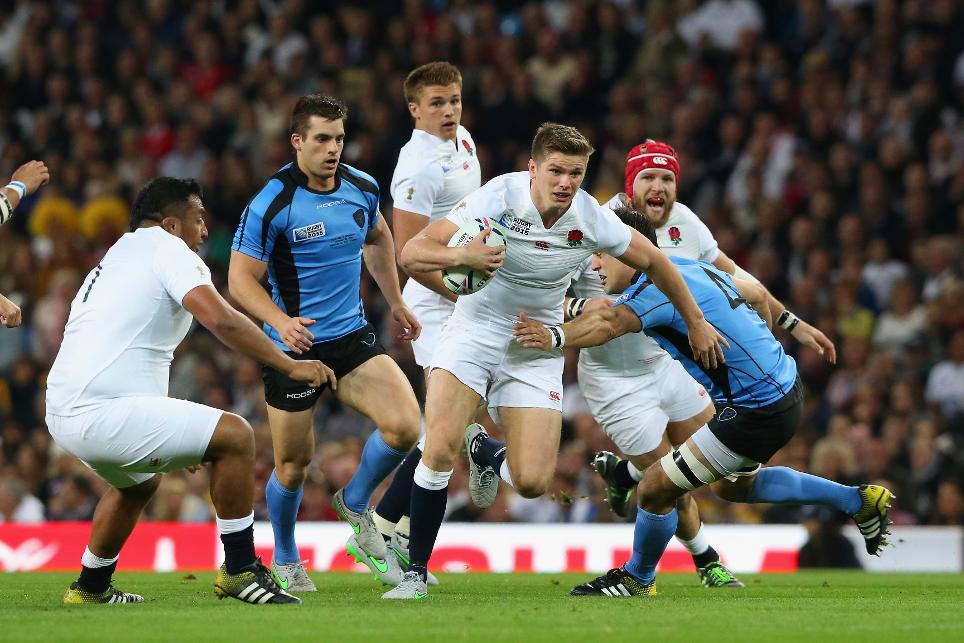 The 2019 Rugby World Cup was the first World Cup in the history of the sport to be held on Asian shores. Of course, there was a certain level of expectation and pressure that comes with such a prestigious honor. Japanese events have a penchant for gravitas and spectacle which made for a great show. This combined with the top-drawer playing and training facilities, strong competition,  and masses travelling fans, the 2019 Rugby World Cup was certainly a memorable event for rugby in Tokyo.