Katsudon perfection
Located in Nishiogikubo, Tokyo, Sakamotoya has the facade of an old-fashioned restaurant. With a hand-written menu on the plaster white wall and a weight scale casually placed on the wooden counter, there is something about Sakamotoya that instantly makes you feel at home. The store owner and his wife will be working hard in the kitchen and their friendly daughter serves you with a homeyness that seems to resemble the store interior. This is really a mom-and-pop shop in the purest sense of the word!
Sakamotoya has been loved by the locals for almost 100 years since the store opened in 1923, and for good reason! A large number of Japanese soul-foods such as ramen, fried rice, omuraisu and curry can be consumed here, but the great star is – without question – Sakamotoya's famous katsudon.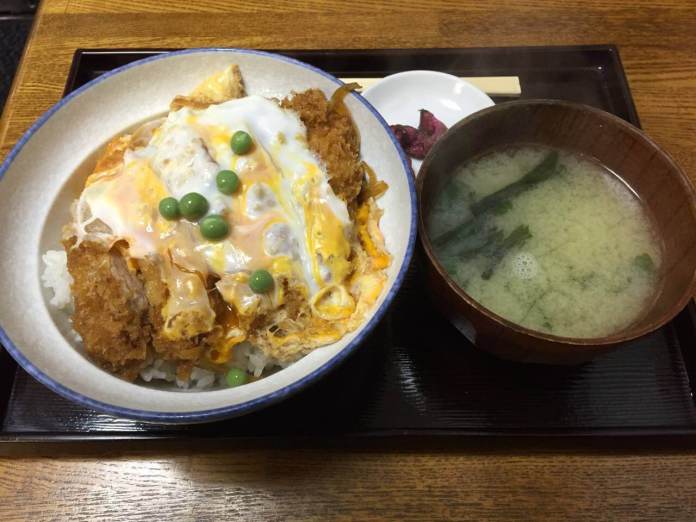 Sakamotoya's variant on this contemporary Japanese classic dish that consists of a rice bowl with deep-fried cutlets and a lightly beaten egg on top of it – is so popular that people are almost always queuing for it! It was praised as Japan's most delicious katsudon by magazine Dancyu in 2007 as well.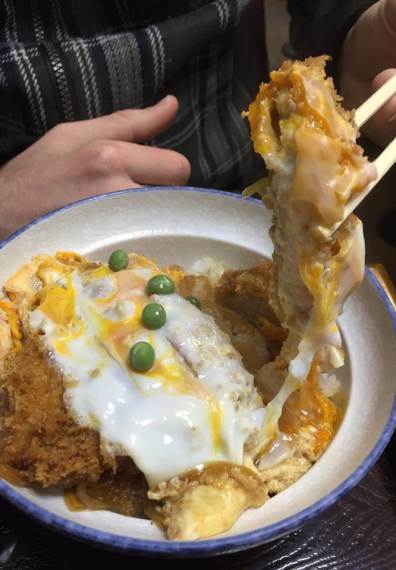 I just had to go and get my portion to see if Sakamotoya's katsudon truly deserves all the fame and glory it receives.
Let's keep things simple, the answer is yes. Instead of trying to be original by coming up with new cooking methods or adding extra ingredients, Sakamotoya just focuses on creating a simple but flawless katsudon, and does so with perfection hardly seen elsewhere. The soft but crispy fried cutlets create a sublime balance with the lightly beaten egg that is sweetened just right, which will make you realize why katsudon is such a beloved dish in the first place. It is simple, affordable and yummy, and that is all a katsudon shoud be!
Restaurant information:
Name: Sakamotoya
Price range: 1,000 yen
Location: Nishiogi Kita 3-31-16, Suginami, Tokyo
Access: A 3-min walk from Nishiogikubo Station (JR Chuo Line and JR Sobu Line)