An average temperature of 24.5°C, long hours of sunlight and large temperature differences between day and night are ideal for growing delicious rice. Coincidentally those conditions are found on the fields of Niigata. That is why Niigata rice is some of the nation's tastiest. In fact, the best dishes are often made with Niigata Koshihikari rice to take the flavor to the next level.
Why Is Niigata Rice Considered "Japan's No. 1"? 
Niigata has the highest rice crop yield in all of Japan. Furthermore, Niigata's Uonuma Koshihikara Rice has received an "A" in the annual taste ranking for 28 consecutive years. Its success has made it the most recognized rice brand among women living in greater Tokyo. As the reputation grows, it is no surprise that Niigata Koshihikarai Rice is considered the best rice in Japan.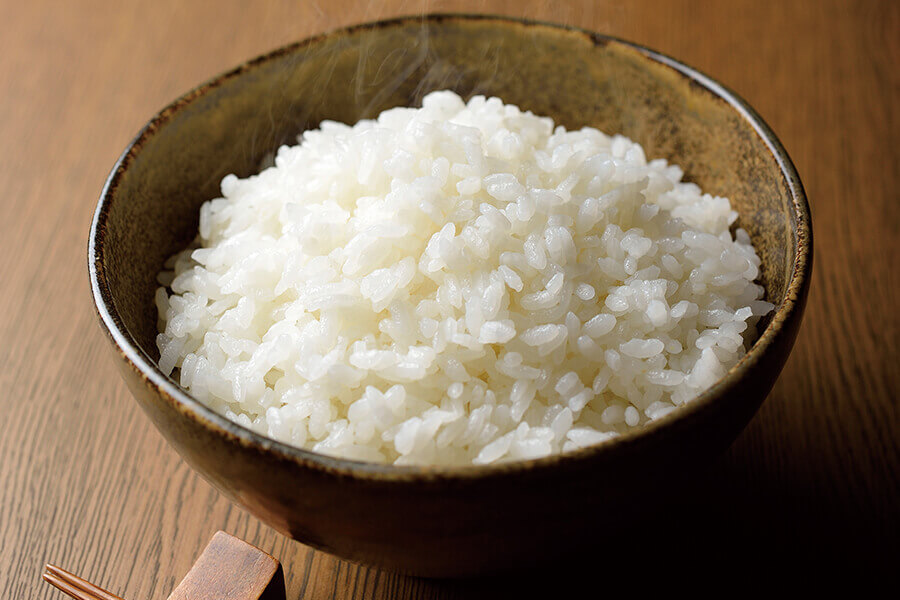 Taste The Difference In Japan's Finest Niigata Koshihikari Rice
The best way to understand the top quality of Niigata rice is to try it for yourself! Even if you don't have a rice cooker available, you can still make yourself a bowl of fresh, fluffy Japanese rice. 
How to cooking Niigata Koshihikari rice without a rice cooker
Wash the rice gently in circular motions and discard the water. Repeat three times.

Soak the rice for at least 30 minutes.

Drain the rice for 10 to 15 minutes.

Water used when cooking should be about 1.2 times the amount of rice.

Steam for 10 to 15 minutes on medium heat and remove from fire.

Keep the lid on and let the rice sit for 10 to 15 minutes.

Use a rice paddle to fluff up the rice and serve!
History of Rice in Japanese Food Culture
Rice cultivation has set the rhythm of life for the Japanese for over 2,400 years. During this time, Japan has produced many ingenious recipes for eating rice in the most delicious ways. Today, in fact, many popular traditional Japanese dishes use only especially delicious rice. Of course, that is because if the rice is bad, then the sushi will also be bad! The main star of the Japanese table has always been rice, so remember to pay particular attention to the rice quality whenever you eat Japanese food. You can't go wrong with Niigata Koshihikari rice! 
Delicious Niigata Rice Onigiri (おにぎり)
The easiest way to enjoy the taste of rice – "Japan's soul food".
和定食 Wateishoku Japanese-style set menu
A set menu of rice, miso soup, and grilled fish is the ultimate combination to experience the deep flavor of the rice.
寿司 Sushi
To make the fresh fish taste even better, only the best rice is used. In sushi shops, rice is called "gin shari".
丼 Rice Bowl
"Don" is used to describe a dish consisting of a bowl of rice with a topping. Eel, tempura, and cutlets are some of the examples of topping that enhance rice's flavor and bringing it to a new level.
For more examples of mouthwatering Niigata dishes, please check out our article "A bit of Niigata".
 天丼・ウナ丼 Tendon, Unadon
Where To Find Niigata Rice In Tokyo
Along with the spectacular views, Niigata also has plenty of delicious food, elevated by the quality of Niigata rice. In fact, people often go on gastronomy tours through Niigata just to experience the tastes of the region with fresh Niigata rice. However, you can also get the same experience in Tokyo. Check out some of these amazing places to experience the flavors of Niigata, Japan.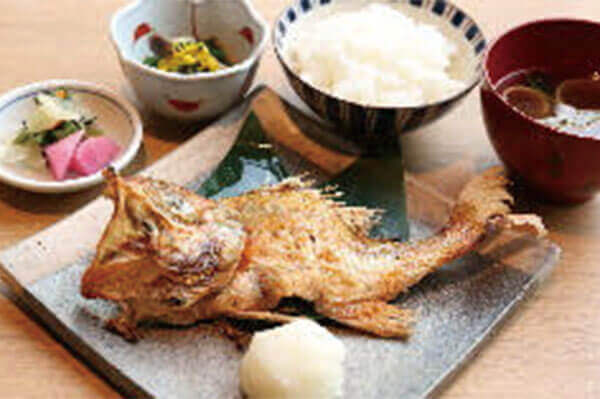 Joetsu no Megumi Taku Ginzaten
Hours: Lunch 11:30am – 2:30pm (Mon. – Sat.),Dinner 5:30pm – 11pm (Mon. – Fri.) / 5:30pm – 10pm (Sat.) (Closed Sun.)
Address: Ginza Puzzle Ginza 5F, 2-5-19, Ginza, Chuo-ku
Rice and fish directly from Niigata are cooked by an expert chef at Joetsu no Megumi Taku Ginzaten.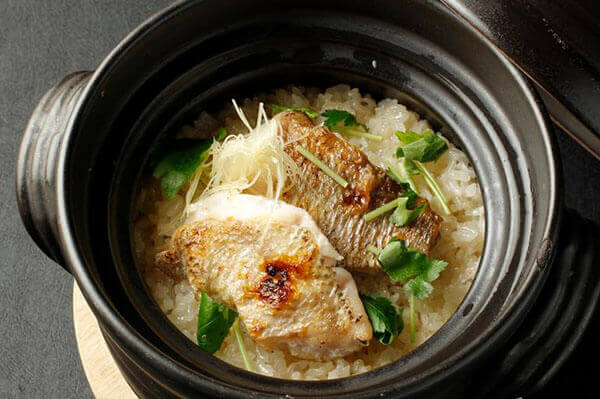 Joetsu Yasuda – Shinbashi Ginza Shop

Hours: 5:30pm – 11:30pm (Mon. – Sat.) (Closed Sun.)
Address: Hulic G10 Building 8F, 1-4-5 Shinbashi, Minato-ku
Established 120 years ago, this restaurant specializes in Niigata's traditional food. Experience all the flavors of the region prepared by skilled chefs.

Tsumiki, Kagurazaka
Hours: 5pm – 11:30pm (Mon. – Fri.)5pm – 11pm (Sat. & National holiday) (Closed Sun.)
Address: Rakuzan Building 3F, 4-3 Kagurazaka, Shinjuku-ku
Restaurant serving Niigata sake and kama-meshi (kettle rice) with Uonuma Koshihikari rice. Of course this seafood is a real taste of Niigata Prefecture.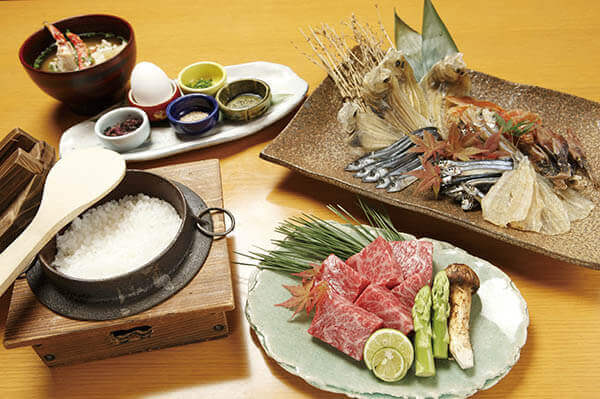 Chisou Konya
Hours: 5pm – 11:30pm (Mon. – Fri.) 5pm – 11pm (Sat. & Holidays)
Address: Clair Kagurazaka III 1F, 3-1 Kagurazaka, Shinjuku-ku
At Chisou Konya, the recommended dishes are their  Japanese kaiseki meals with Niigata delicious wagyu beef.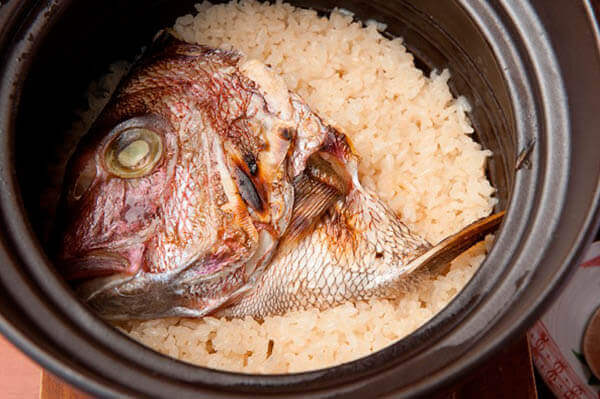 Gonou Igarashitei Ginza
Hours: Lunch 11:30am – 2pm, Dinner 5pm – 11:30pm (Mon – Fri.) (Closed Sat. & Sun.) Address: Kumo Building B1, 7-16-21 Ginza, Chuo-ku
This dish includes rice cooked in an earthenware pot together with carefully selected ingredients and sake.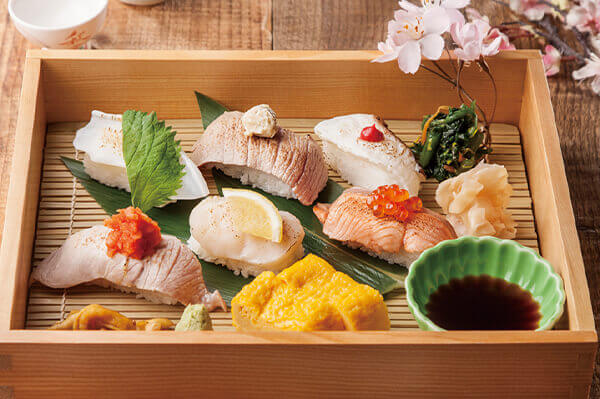 Niigata Shokurakuen
Hours: Lunch 11am – 2:30pm (Mon. – Fri.) 11am – 3:30pm (Sat. & Sun.)Dinner 5pm – 10pm (Mon. – Sat.) /5pm – 9:30pm (Sun. & Holidays)
Address: 4-11-1Jingumae, Shibuya-ku
Enjoy a lunch set with delicious rice and seasonal fish.
Niigata Japan Travel Guide
Just a short two hours away from Tokyo by shinkansen, Niigata sits along the coast of the Sea of Japan. Additionally, many people visit the skiing areas due to heavy snowfall in the area each year. Just as they love seeing cherry blossoms in spring, the Japanese love to see rice paddy fields as a symbol of the unchanging nature of their country. In fact, visitors can enjoy different, beautiful Niigata rice field shapes every season. The scenery of overlapping rice paddies, know as tanada, is a marvel to behold. In addition to eating, rice-producing regions also use rice to make sake. For those who want to eat fresh fish, drink superb sake, and eat the best Japanese rice, Niigata is definitely the go-to place for you!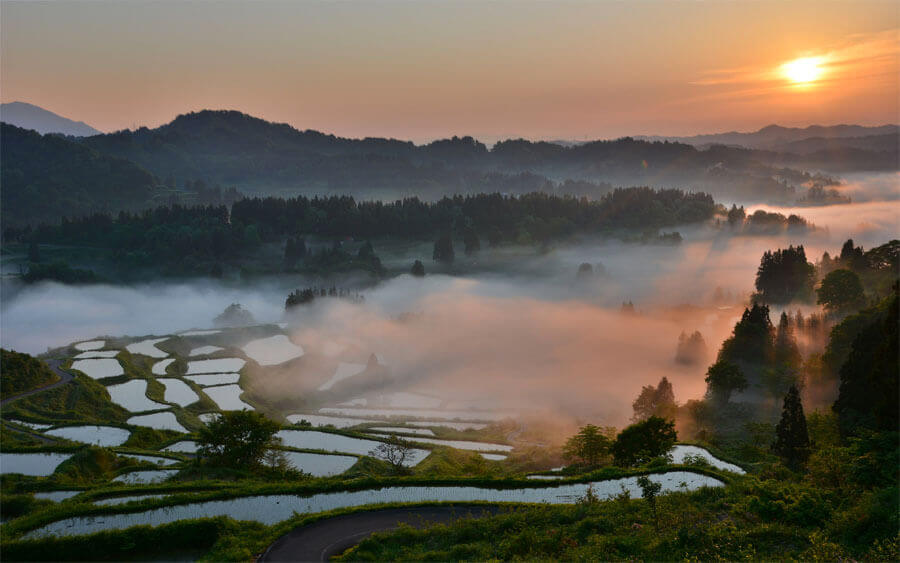 Terraced Niigata rice fields of Hoshi-toge
These overlapping paddies are also known as senmaida (千枚田), or "thousand-fold rice fields". Selected as one of Japan's 100 best rural spots, the appearance of the fields changes with the growth of rice each season and is a sight to behold during sunset.
Takada Castle
Constructed in 1614 as the home base of Tokugawa Ieyasu's sixth son, the area surrounding the three-tiered turret is renowned as a sakura-viewing spot. During summer, lotus flowers bloom in abundance and cover the entire outer moat.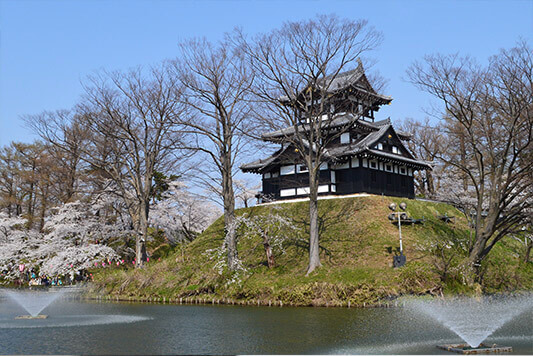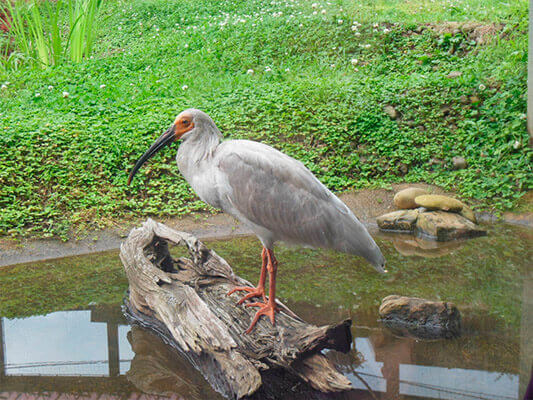 Toki-no-mori Park
This park is dedicated to the toki (朱鷺, Japanese Crested Ibis), which was once an integral part of Japan's rural landscape. Here, you can learn more about the conservation efforts made by Sado Island as well as admire the ibis in its natural habitat.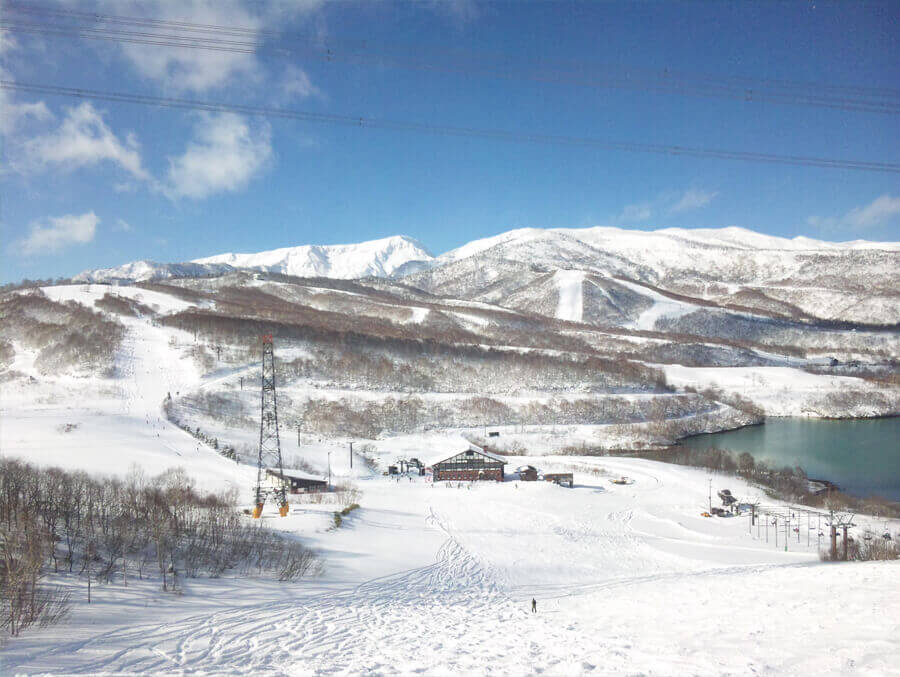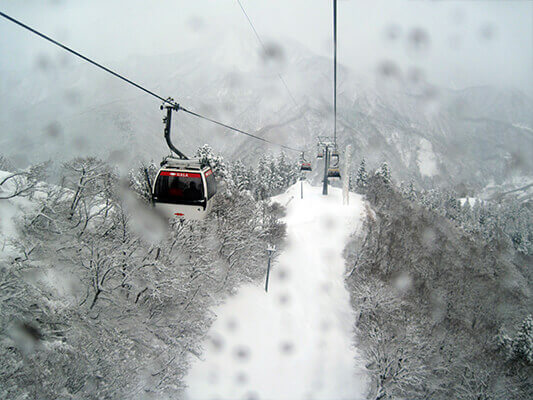 Try out snow activities
Known for its high snowfall, you will be spoiled for choice when picking a resort. Gala Yuzawa has 15 different runs with varying difficulty, while Naeba offers spa treatments and is also the host of the famous Fuji Rock Festival.
Visit a sake museum
Found inside Echigo-Yuzawa Station, visitors can try up to 100 varieties of sake at Ponshukan (ぽんしゅ館越後湯沢店). There is even a sake onsen right next door so you can soak your worries away too.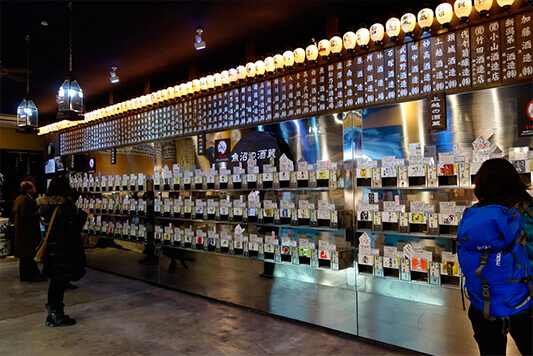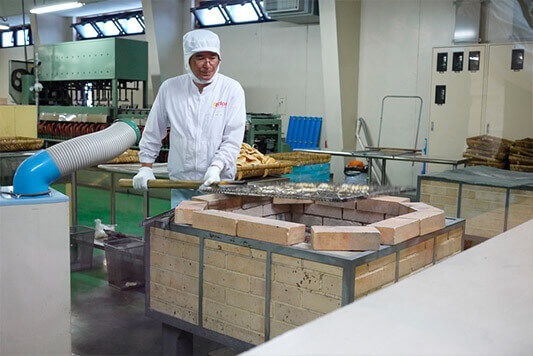 Make your own senbei
At Senbei Okoku (せんべい王国), you have the rare opportunity of roasting a huge 25cm wide rice cracker, and drawing on it with shōyu to make it your very own.
Kiwami Sushi Platter (極み寿司)
A luxurious platter including uni (ウニ, sea urchin), ikura (いくら, salmon roe), and white fish atop warm home-grown sushi rice. Order the extravagant Kiwami Gozen set at Tomi Sushi (Niigata) to taste the best seasonal fish, which also comes with ara-jiru (あら汁, miso soup with fish) and tempura. Of course, with the seafood, you also have a chance to enjoy Niigata rice.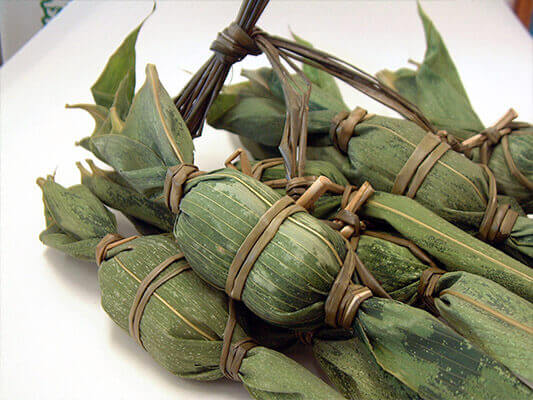 Sasadango (笹団子)
This famous treat is made of mugwort-flavored mochi (もち, glutinous Niigata rice) and red beans wrapped in bamboo leaves.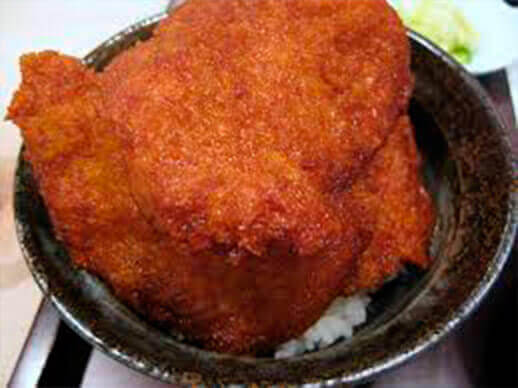 Tare-katsu Donburi (タレカツ丼)
Niigata's take on the katsudon (かつ丼, deep-fried pork cutlet over rice) comes with katsu cutlets dipped in a savory-sweet sauce over delicious Niigata rice.
Wappameshi (わっぱ飯)
A local specialty containing seasonal vegetables and seafood over seasoned Niigata rice. It is steamed and arranged in a container made from cedarwood.


Matsudai Shibatoge Onsen Unkai
This inn is 400 meters above sea level and has an exquisite outdoor bath that overlooks the mountains of the Uonuma Range and terraced rice paddies. With the right conditions, a sea of clouds forms so you feel as though you are floating on them.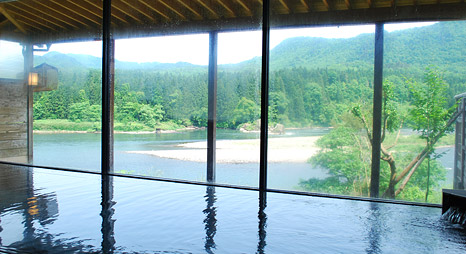 Kirinzan Onsen Yukitsubaki-no-Yado Furusawaya
Opened in 1935, this ryokan faces the Agano River and the foothills of Mt.Kirin. With only 15 rooms available, you are guaranteed a serene stay with gorgeous views of the surrounding nature.
Osado Onsen Hotel Osado
Situated on Cape Kasuga, the open-air baths offer panoramic views of the coastline so you can sit back and relax while taking in the scenery. The meals also feature plenty of choice seasonal produce from Sado Island.
For more to do in Niigata, check the guide here!