Extraordinary gastronomic experiences and souvenirs from Akita's Odate and Ani-Moriyoshi will enrich your journey and make the voyage a memorable one.
比内地鶏料理


EXCEPTIONAL

HINAIJIDORI CHICKEN

CUISINE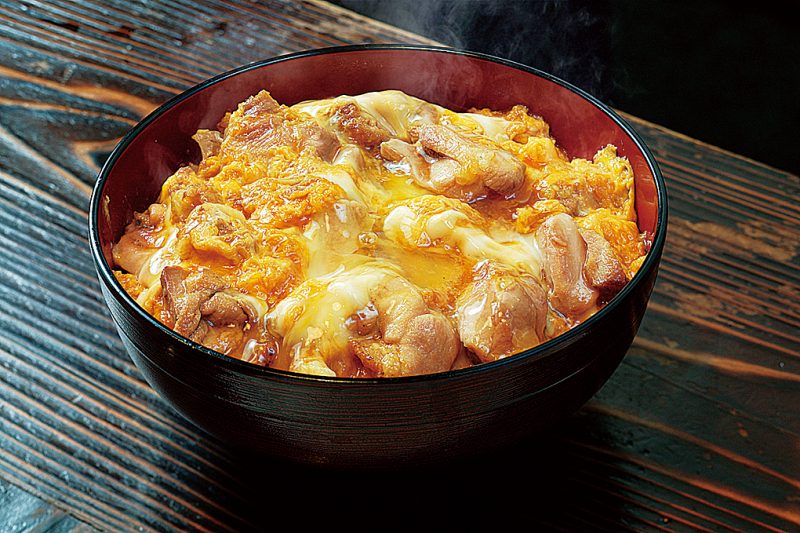 Hinaijidori chicken, a specialty of Odate, is known as one of the top three most delicious breeds of chicken in Japan. One simple dish made using the  tender, flavourful meat that all first-timers should try is oyakodon, a hearty rice bowl with bite-size chicken and mixed with half-cooked beaten eggs. 
きりたんぽ鍋


A

CLASSIC DISH

TO WARM THE BODY AND SOUL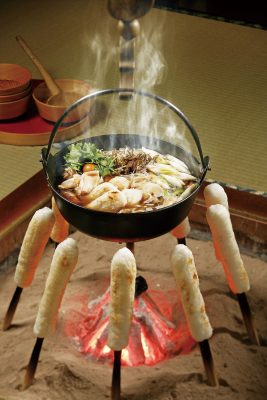 Kiritampo hot pot is a local gourmet item that is strongly connected to the identity of Akita. It is said that hunters and lumberjacks who worked in the mountains invented the delicacy by mashing and kneading rice into chicken hot pot. Grilled kiritampo originated from Odate, so saying no to kiritampo is definitely not an option while visiting. 
小坂ワイン


100% MADE IN JAPAN

WINE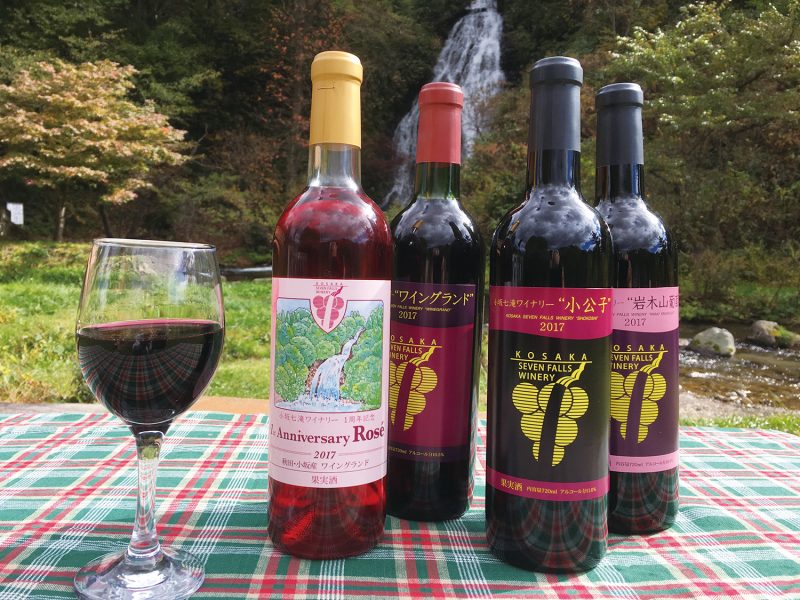 Grape cultivation in the area began 30 years ago and has grown into one of the top wine producers in Japan. According to locals, the secret to growing premium class grapes lies in Kosaka's water and soil that contain rich nutrients left by a volcanic eruption. Try Kosaka SevenFalls wine, made 100% from local mountain grapes.
[Address] 48-2 Furudate, Kosakakouzan,  Kosaka-machi, Kazuno-gun, Akita prefecture
[Web]
kosaka-7falls-winery.com
(Japanese)
鶏めし弁当




CHICKEN RICE BENTO

THAT IS DELICIOUS EVEN WHEN COLD!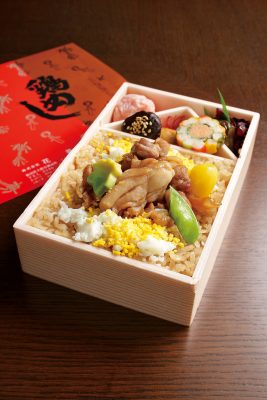 Consisting of steamed rice, side dishes simmered with sugar, sweet soy sauce, burdock and chicken. This bento is delicious even when eaten cold. Another bonus fact, the bento was awarded for the most appetizing railway bento in Japan for several consecutive years.
[Address] 1-10-2 Onari-cho, Odate city, Akita prefecture
[Web] www.hanazen.co.jp (Japanese)
老舗晩梅


LONG-ESTABLISHED SWEETS SHOP

BANBAI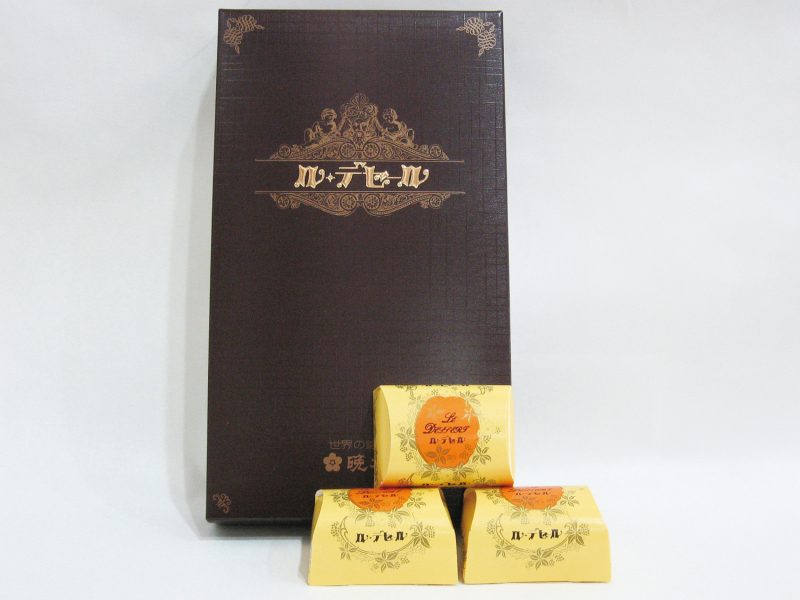 With more than 200 years of history, the shop is loved by locals in Takanosu, Kitaakita City. One of their bestsellers is Le dessert, a soft chocolate cake drizzled in bitter chocolate sauce. Okashinai manju, a confection named after a station along the Akita Nairiku Line Railway, has a smiley face design and white bean paste filling. 
[Address] 8-1 Sumiyoshi-cho, Kitaakita city, Akita prefecture
[Web] www.banbai.com (Japanese)
枝豆のお土産




EDAMAME

SWEETS AND SNACKS
Akita Prefecture is one of Japan's leading producers of edamame. The extreme temperature changes between night and day produces sweet and flavourful edamame, which can be eaten fresh or made into a range of sweets and savories.
Edamame-shaped snacks
You can get them in Kitaakita, Odate, Kosaka and Kamikoani 
Edamame monaka
You can get this at Yamada Keigetsudo
[Address] 1-10-14 Onari-cho, Odate city, Akita prefecture
[Web] shop.yamadakeigetudo.com (Japanese)
ほおずきジャム


THE RARE AND PRECIOUS

GROUND CHERRY JAM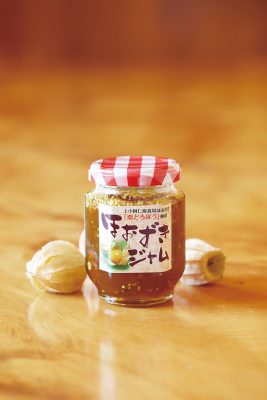 Ground cherry plant produces sweet and sour fruit shaped like mini orange coloured tomatoes. This local speciality grown in the Kamikoani area can be made into jam. If you are interested in sampling it, get this at Kamikoani roadside station. 
[Address] 66-1 Mukaikawahara, Kosawada, Kitaakita-gun kamikoanimura, Akita prefecture
[Web] www.michinoeki-kamikoani.jp/index.html (Japanese)
バナナのお土産


CUTE

SWEETS

THAT WILL ENCHANT AND ENTHRALL
Get your hands on a variety of banana sweets, including a banana-shaped monaka called Neriya banana. This monaka is a Japanese sweet made of sweet white bean jam filling sandwiched between two rice wafers. Meanwhile, a local cake version of the banana boat includes a real banana wrapped in a sponge cake layers.
Neriya banana
– You can get this at Neriya-kashiho 
[Address] 4-3 Izumi-cho, Odate city, Akita prefecture
[Web]
www.neriyakashiho. com
(Japanese)Ces M. An