For those of you anime fans who didn't make it down to AnimeJapan 2016 at Tokyo's Big Sight over the weekend, here's a flashback of all the amazing anime events and goods that were on display!
The Main Area
This is where all the dealers and important animation companies set up their booths with information and goodies. Japanese conventions are different from European and American conventions in that they are very organized. Dealers do not freely display their goods but hand out papers where you mark what item you want and then you pick it up from the booth.
All the displays are detailed and have mascots and/or cosplayers promoting them.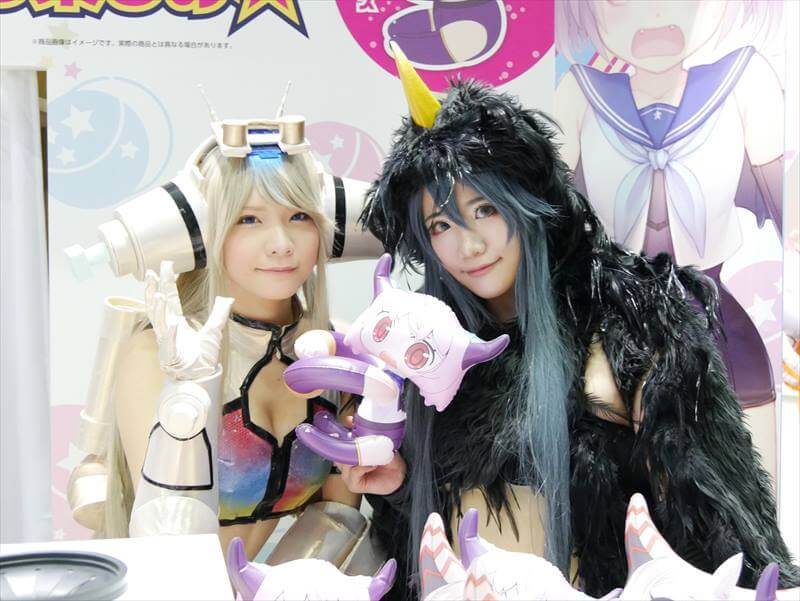 What was most exciting is that the stages in the main area were very loud. The atmosphere was really like a concert, with everyone shouting for their favorite voice actor or designer. The free goodies you could get at almost every booth were very surprising. From blow up clinging dolls to big paper bags with flyers in them, they all looked very well-made and definitely collectors' items. An interesting booths was the "Garo Museum", where they displayed custumes and props from the Japanese tv-series "Garo". Another interesting booth was "Studio Chizu", the animation studio most known for animator Mamoru Hosoda and movies such as 'The Girl Who Leapt Through Time' and 'Wolf Children, Ame and Yuki'. Here, they displayed real storyboards and rough drafts from their new movie, 'The Boy and the Beast'. Sadly, we were not allowed to take photos in this area.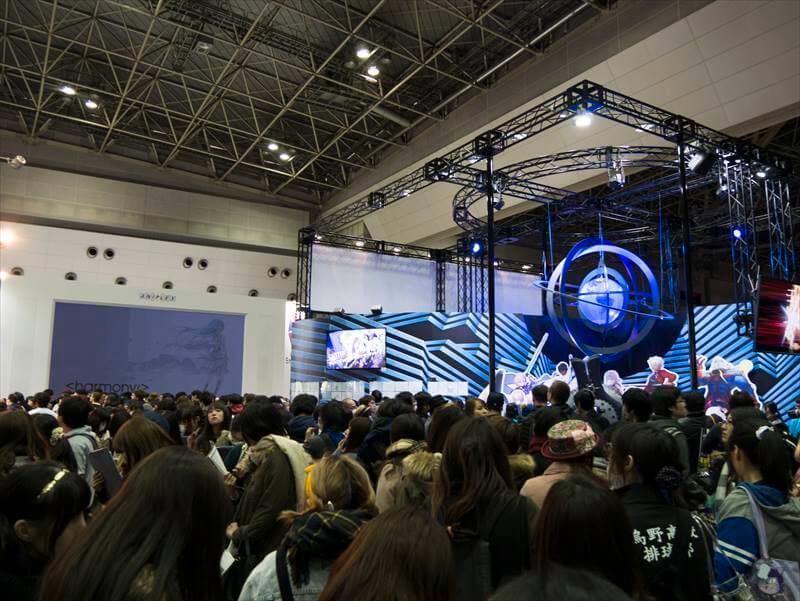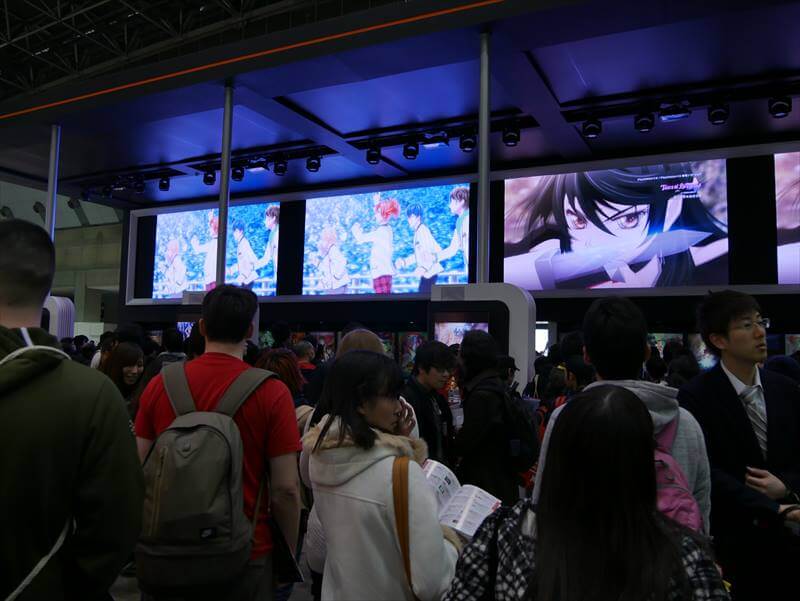 Anime fashion was brought to life at the booth of  "Super Groupies". This label makes high class anime and manga-inspired clothing and accessories for women. Their booth displayed a plethora of fashionable shoes based on characters from popular series.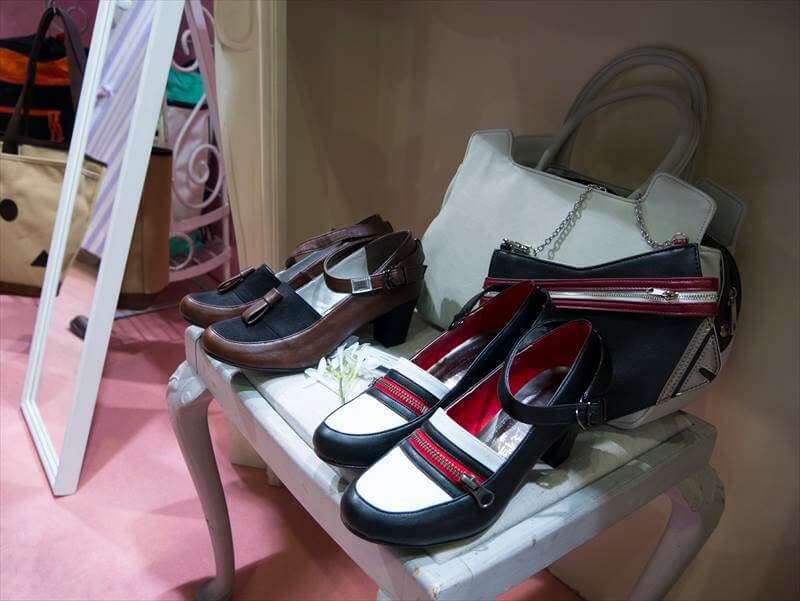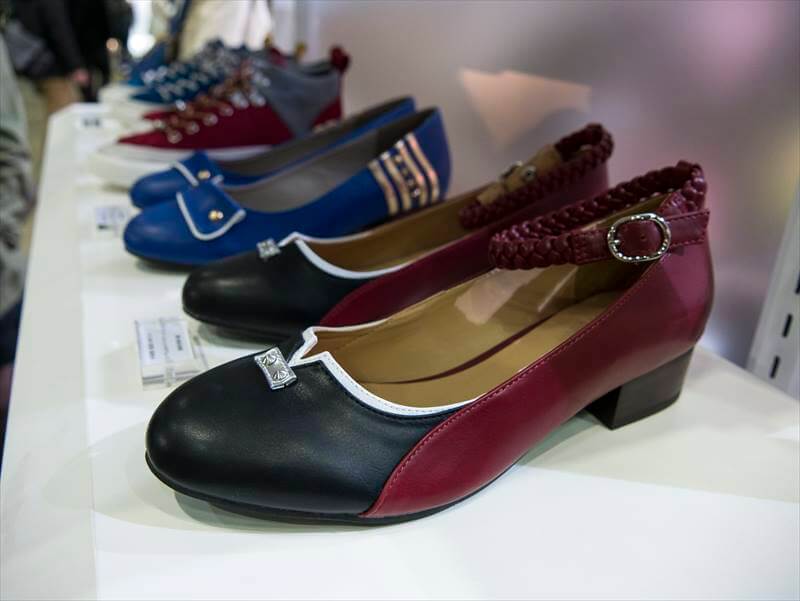 The Food Park
In our article "All about AnimeJapan 2016" we talked about the anime-inspired food that would be at the event. Of course we had to try these! The line at the food park was very long and just to get a slice of pizza or cup of oden, the waiting time was at least 40 minutes. We tried 'Hachiken's pizza' from the manga (and anime) Silver Spoon and 'Hokkaido cheese curry' from the anime WORKING!!!. All this food was AnimeJapan 2016 exclusive and was actually very good! After finishing all the food it was easy to see why people would wait in line for so long. This was not your regular run-of-the-mill convention food.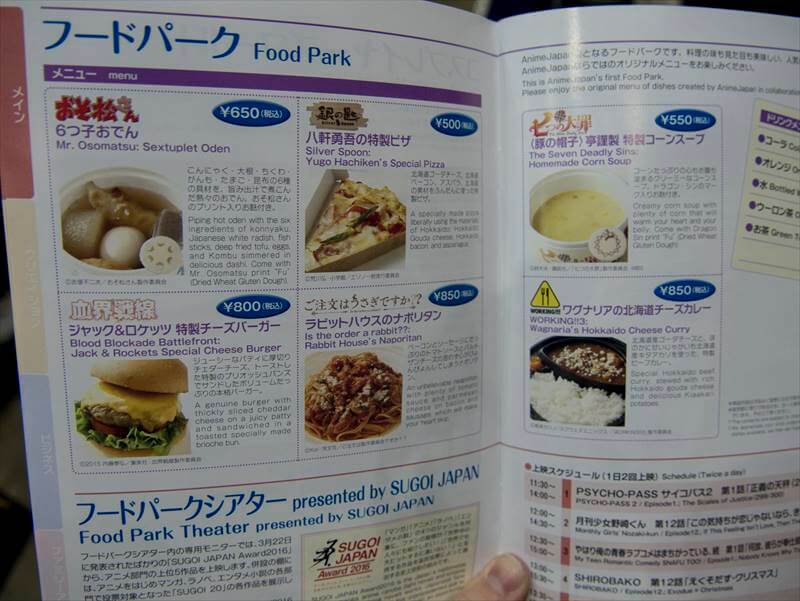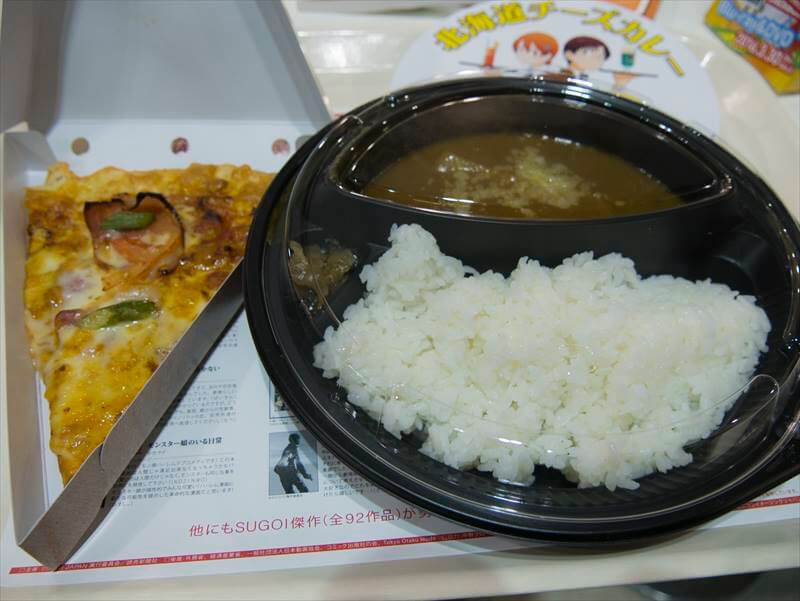 Children's Area
Only people with children could enter this area, so parents would not have to worry about losing their children in a big crowd. Activities included coloring, origami, crafts and watching kid-friendly anime shows on a big screen. Everyone seemed very energetic and the staff made sure the parents could participate in the activities as well.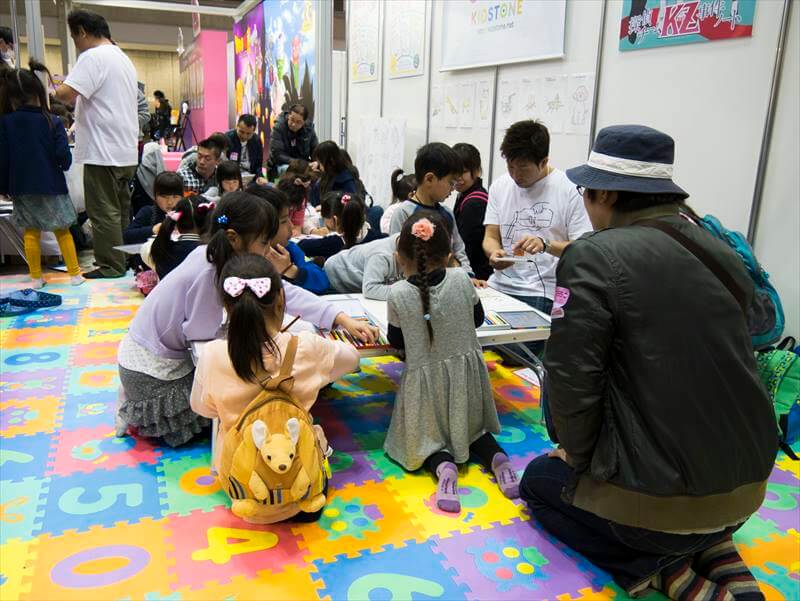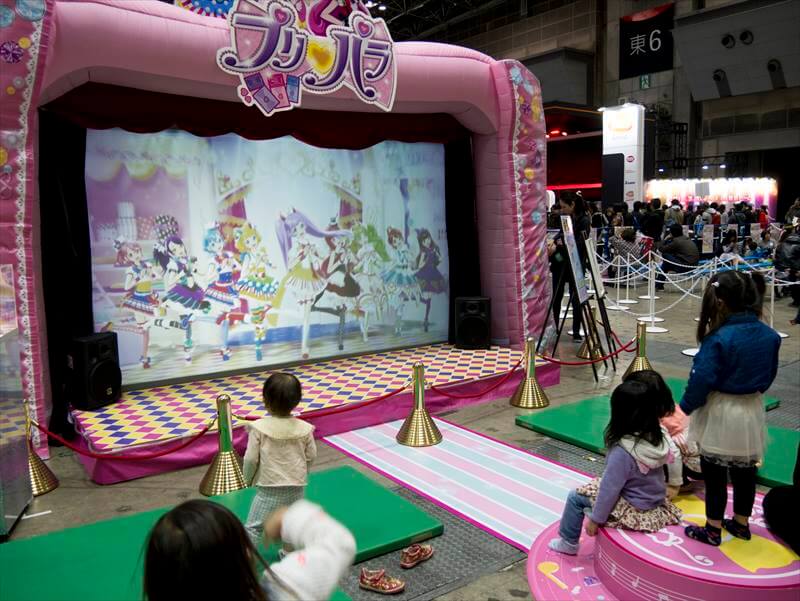 The cosplayers
Of course one of the main attractions of every convention are the cosplayers. There was a special area set up outside so photographers could have better lighting. It was very windy and cold in the shade, but that didn't stop the cosplayers from posing in character with the amazing Tokyo Bay as a backdrop.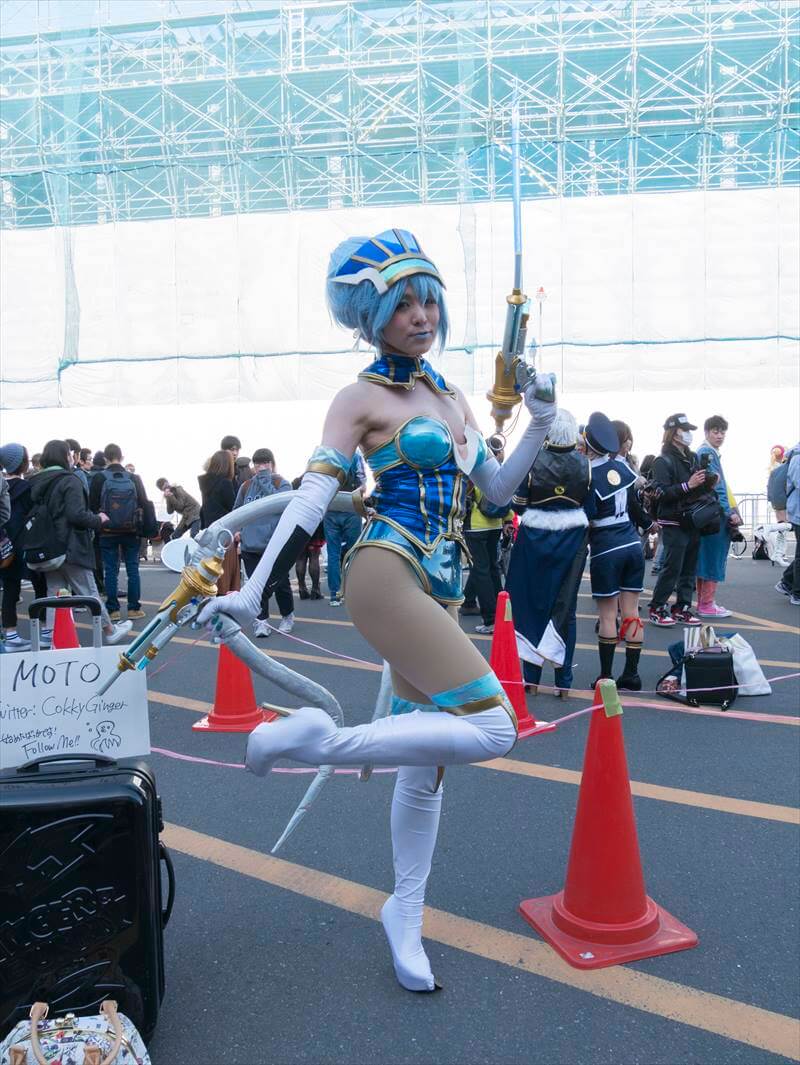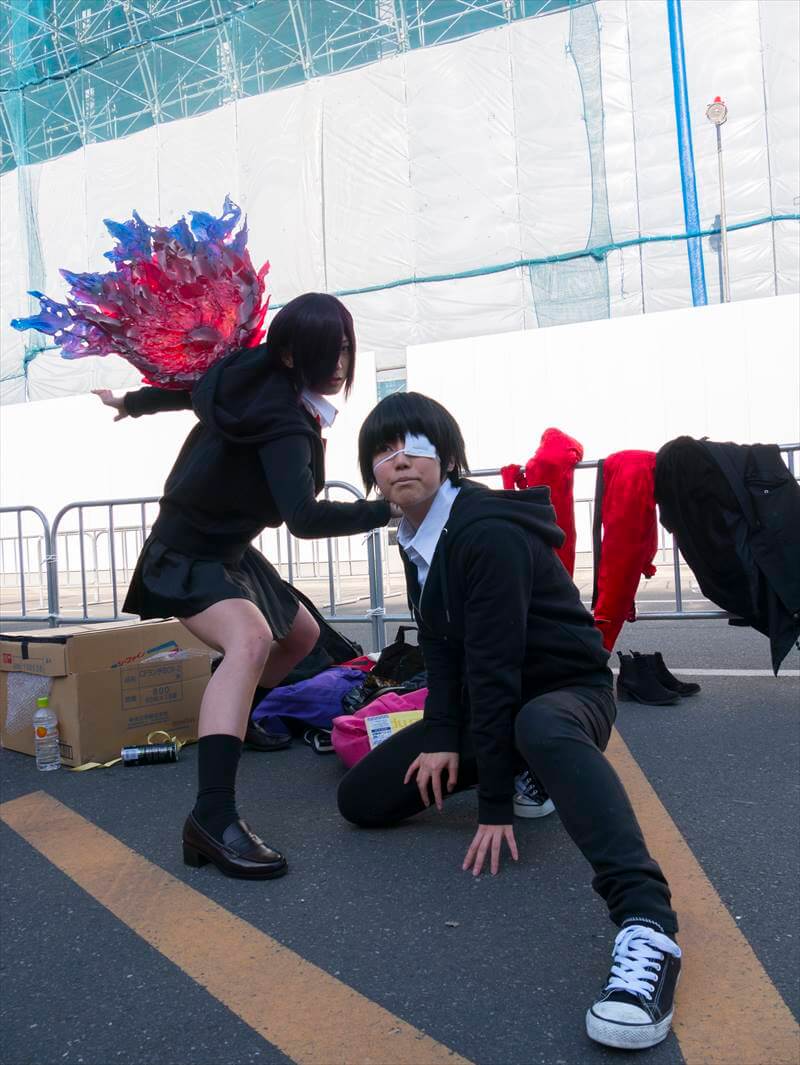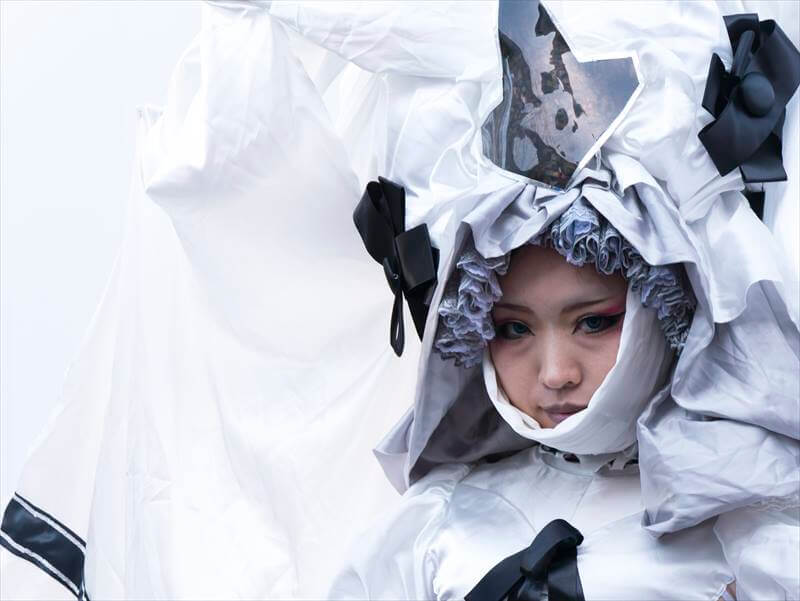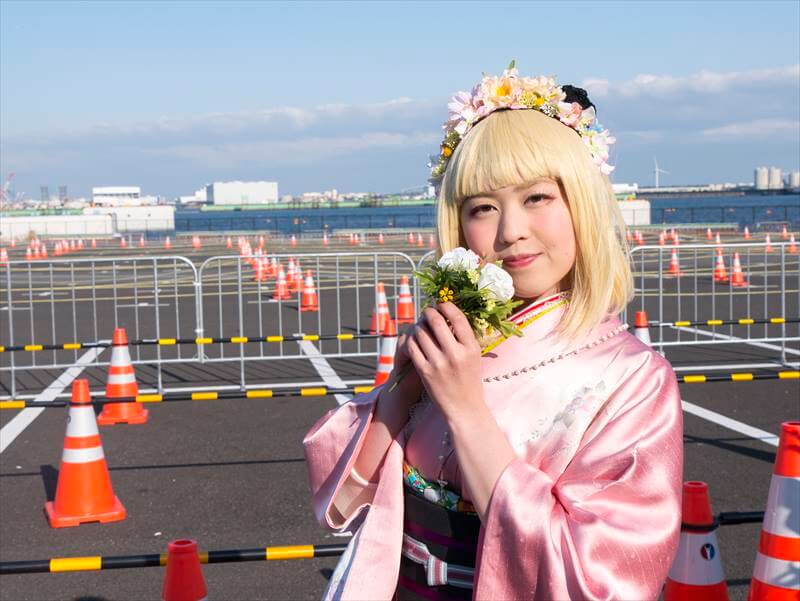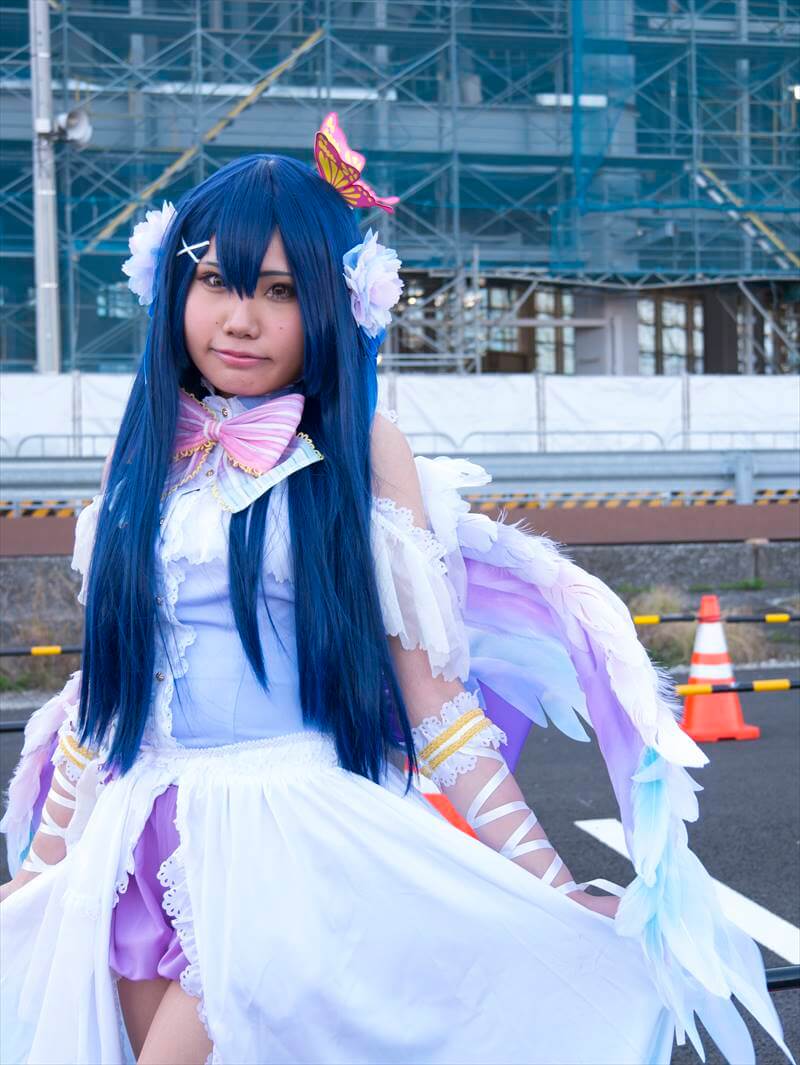 The best stop for everything Anime
If you haven't realized by now, this is an anime fan's paradise. If you are planning on visiting AnimeJapan next year, there are volunteer English guides who give information about all the booths, but remember to sign up early at the information desk. The whole event is very foreigner friendly, so do make plans to come over for the event next year!