Sanrio Character PomPomPurin is 20 years old! For this celebration Sanrio placed huge, fluffy – and huggable- ads of the character in Shibuya station.
Wattention staff tested the big, fluffy pudding dogs and found them to be extremely soft and adorable.
If you listen closely, PomPomPurin's stomach makes grumbling noises.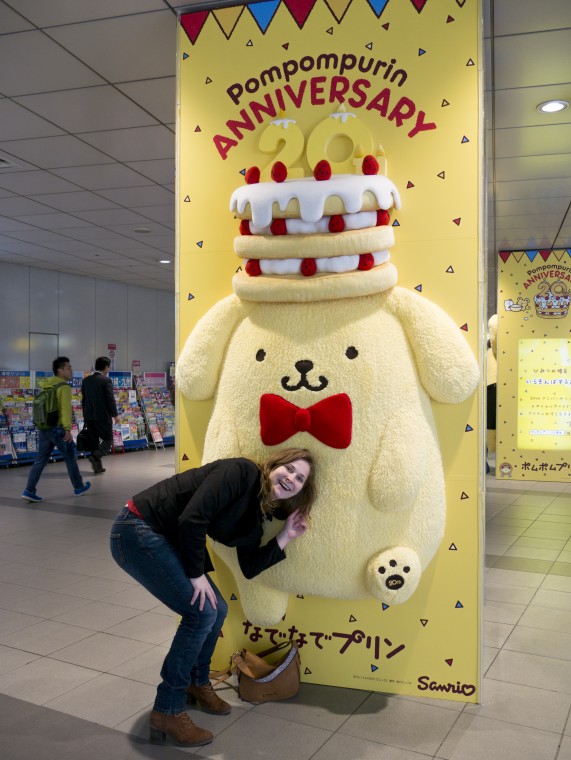 PomPomPurin has a secret message for all his visitors.
On the back of one of the many fluffy ads there is a riddle. "Secret code: irakinbasuruo". If you flip the characters of the code you get "orusuban kirai" (おるすばんきらい)-> I hate sitting at home. Be sure to remember this code because you can use it on the PomPomPurin 20th anniversary site to get digital goodies: http://bit.ly/22bBU2F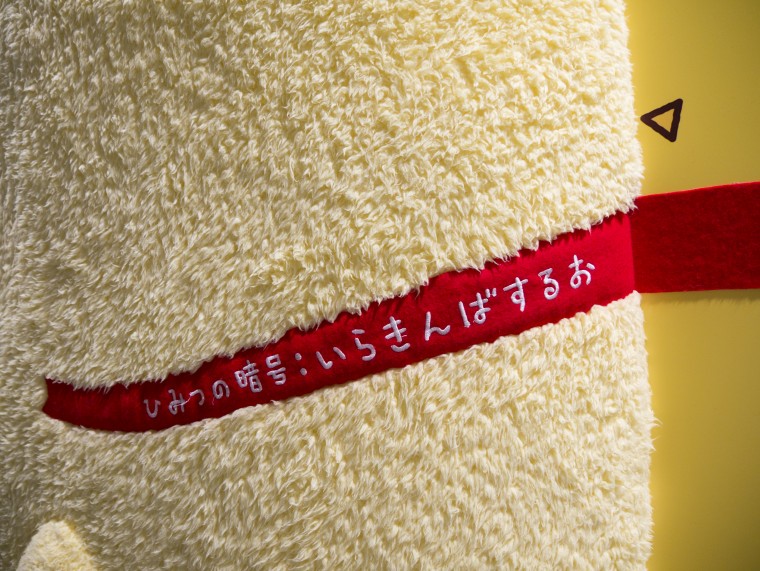 This special advertisement is only here until April 10th, so be sure to check it out before it's gone!
Location : Shibuya Station, 2F Keio Inokashira line ticket gate