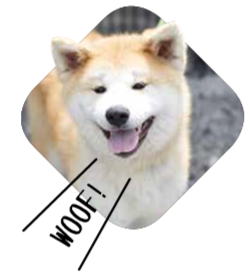 In 1931, the Akita dog, a breed native to northern Japan was designated a natural monument by the Japanese government. Best known for its loyalty, obedience and intelligence, this breed of hunting dogs are normally reddish-brown, white, or brindle in colour. Other unique features of the Akita dog are its fluffy coat, triangular ears and curly tail. Helen Keller, a blind U.S social activist, was credited with bringing the first Akita dog to the States. Other famous Akita dog owners include Olympic figure skating champion Alina Zagitova and Russian President Vladimir Putin. In 2009, the true story of a loyal Akita dog named Hachi also made headlines worldwide.
MEET-UP WITH FRIENDLY AKITA DOGS!
秋田犬ふれあい処
AKITA DOG VISITOR CENTER
Visitors can say hi to these adorable Akita dogs at this facility, which is located next to JR Odate Station. The centre will be open until the end of March 2019, after which it will be moved to a new location that is slated to open on 8 May 2019.
Akita Dog Visitor Center (old)
[Open] Wed, Sat, Sun & PH 9am-3.30pm, closed on Mon, Tue, Thu & Fri
[Access] In front of Odate Station on the JR Ou Line or Hanawa Line
Akita Dog Visitor Center (new) *open from 8 May
[Access] A few minutes walk from Odate Station on the JR Ou Line or Hanawa Line
[Web] akitainunosato.jp/en/

秋田犬会館
AKITA DOG MUSEUM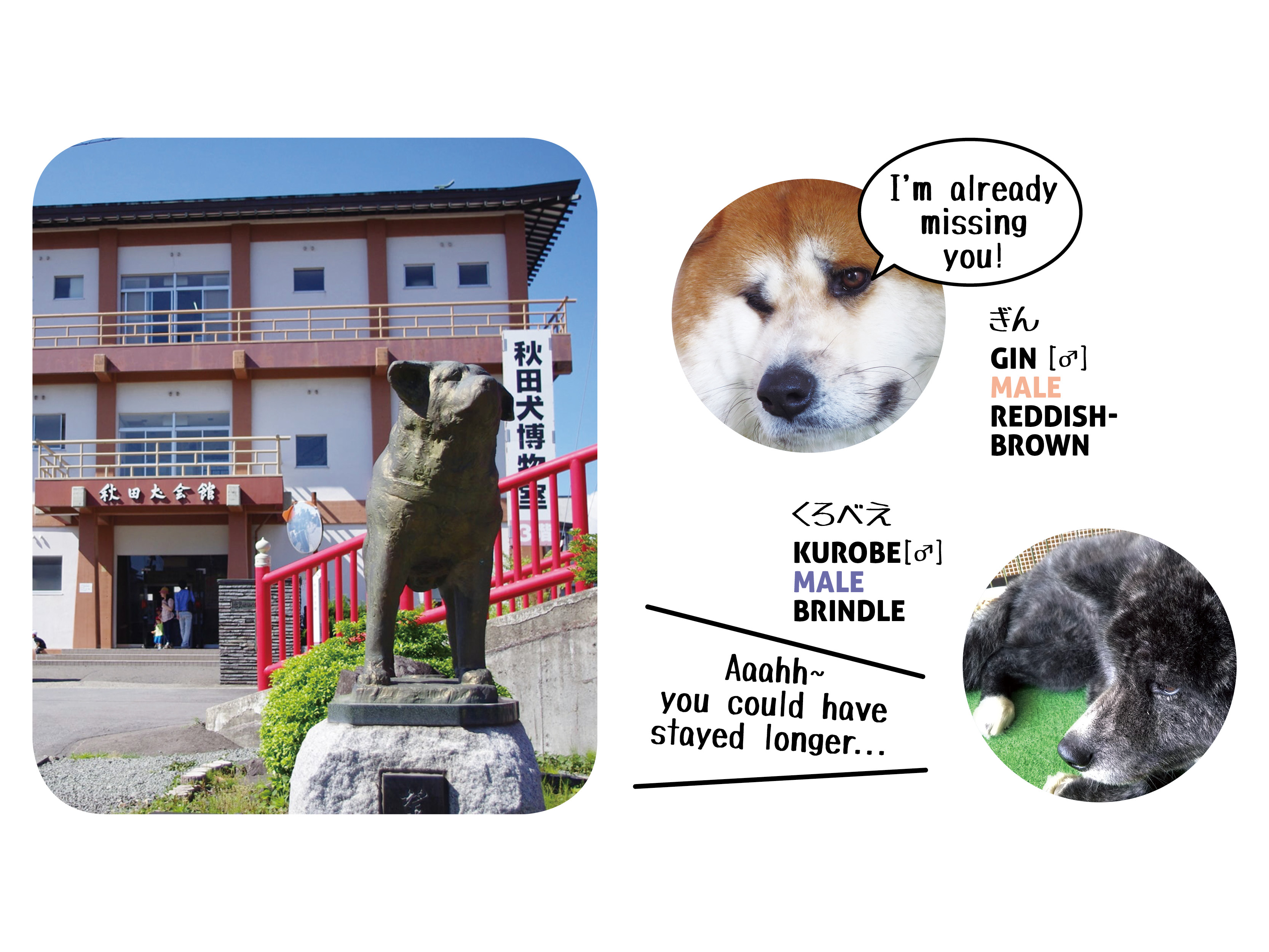 The third floor of the Akita Preservation Society World Headquarters doubles as a museum where visitor can gain a deeper insight into the history and life of Akita dogs. After that, head to the first floor where you can pet and play with real Akita dogs!
[Open] 9am-4pm, closed on Sat afternoon, Sun & PH (21Nov – 20 Apr), 13 Aug afternoon, 28 Dec – 3 Jan
[Access] A 16-min walk from Higashi-Odate Station on the JR Hanawa Line

ふるさわおんせん
FURUSAWA ONSEN
This Japanese-style hot spring hotel has had Akita dogs as part of their greeting staff since 2017. It is the perfect place to wind down, with fantastic hot spring facilities and a fluffy companion.
[Access] 7-min drive from Odate Station on the JR Ou Line or Hanawa Line
[Web] visitakita.com/en/hotel/004/
EDITOR'S PICK AKITA DOG MERCHANDISE
When visiting the home of Akita dogs, be sure to bring home some Akita dog souvenirs as proud trophies!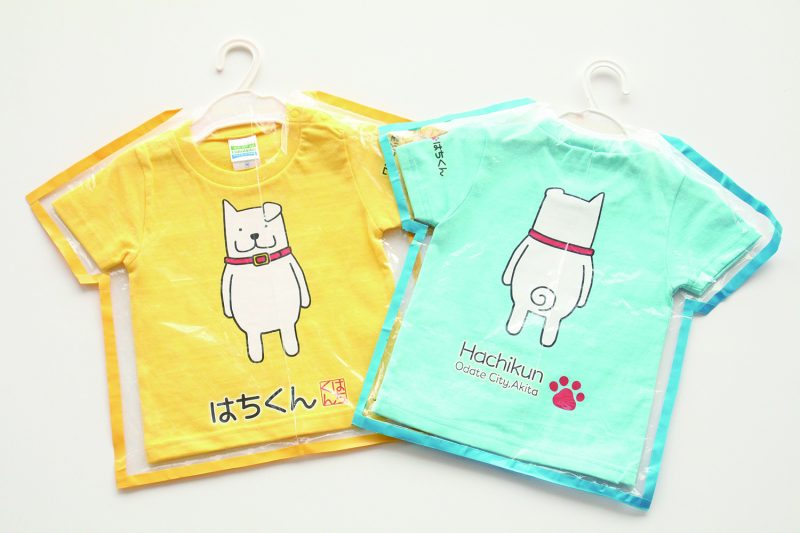 Odate mascot Hachi-kun T-shirt ¥2,500
はちくんTシャツ表裏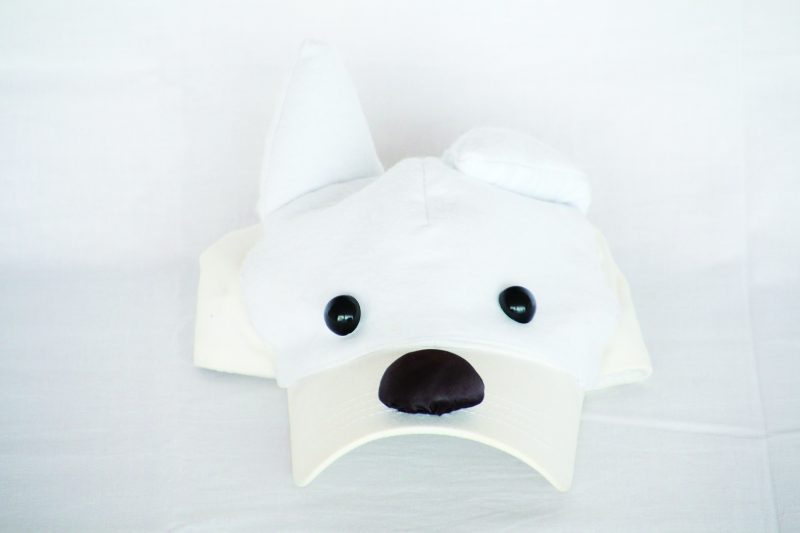 Hachi-kun cap ¥2,000
はちくんキャップ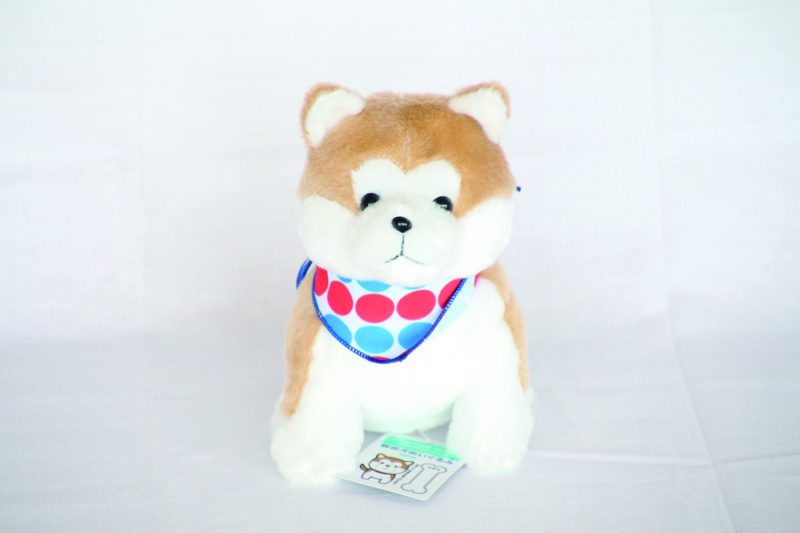 Akita dog stuffed toy small size (Odate-Noshiro Airport Limited Edition) ¥1,480
秋田犬ぬいぐるみ 小
(大館能代空港限定)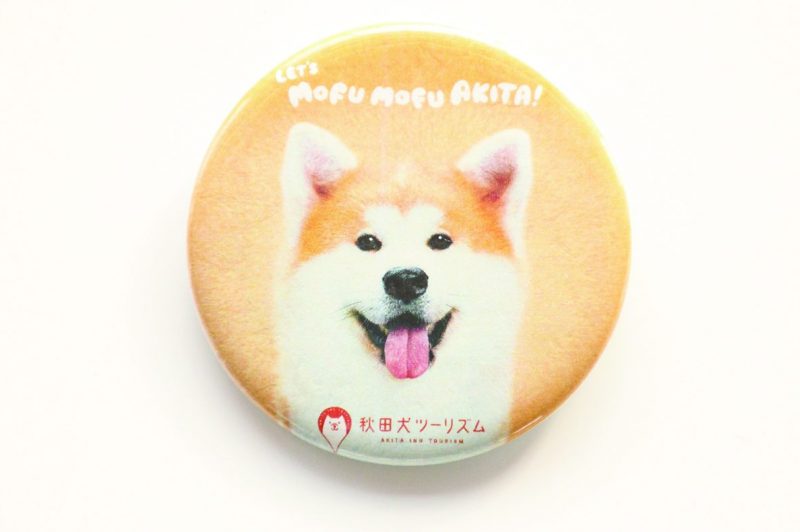 Akita dog can badge large size ¥300
秋田犬 ツーリズム 缶バッジ 大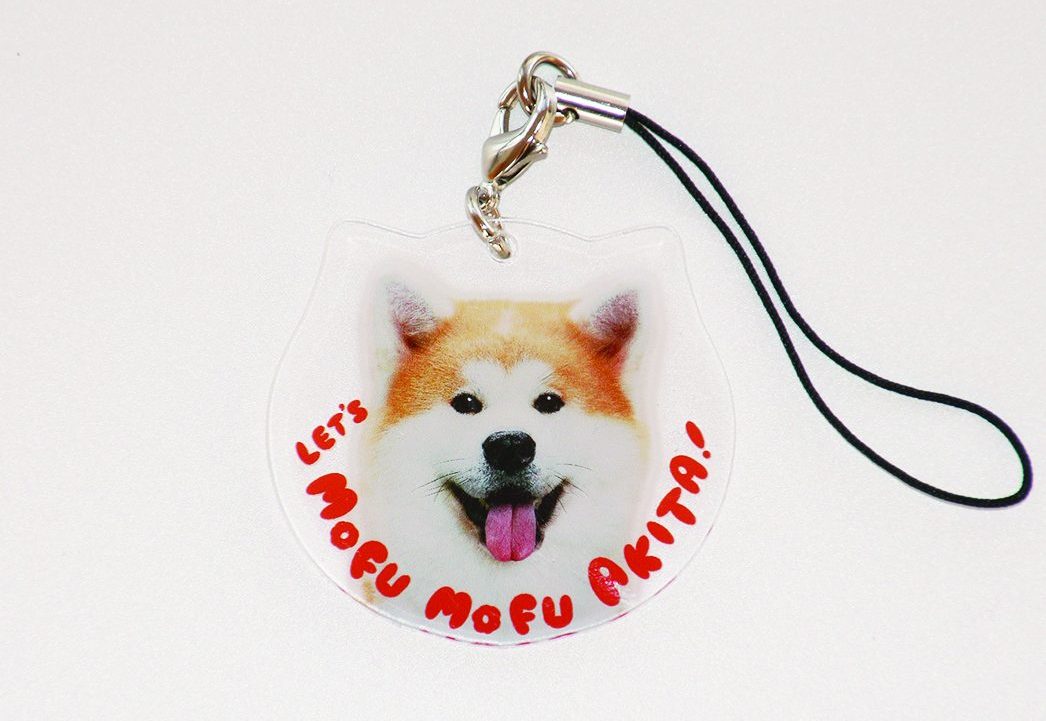 Akita dog accessory strap ¥350
秋田犬 ツーリズム アクリル チャーム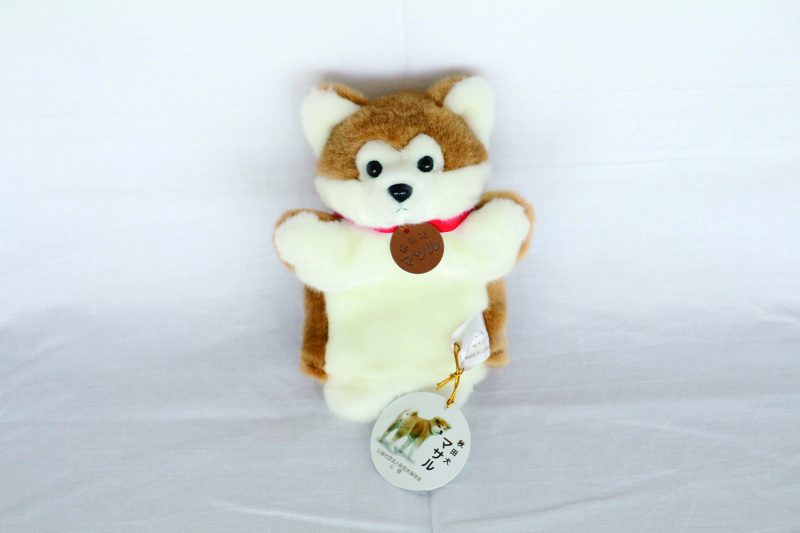 Akita dog Masaru hand puppet ¥1,404
マサルハンドパペット
3D2N BFF Trip
3D2N Family Trip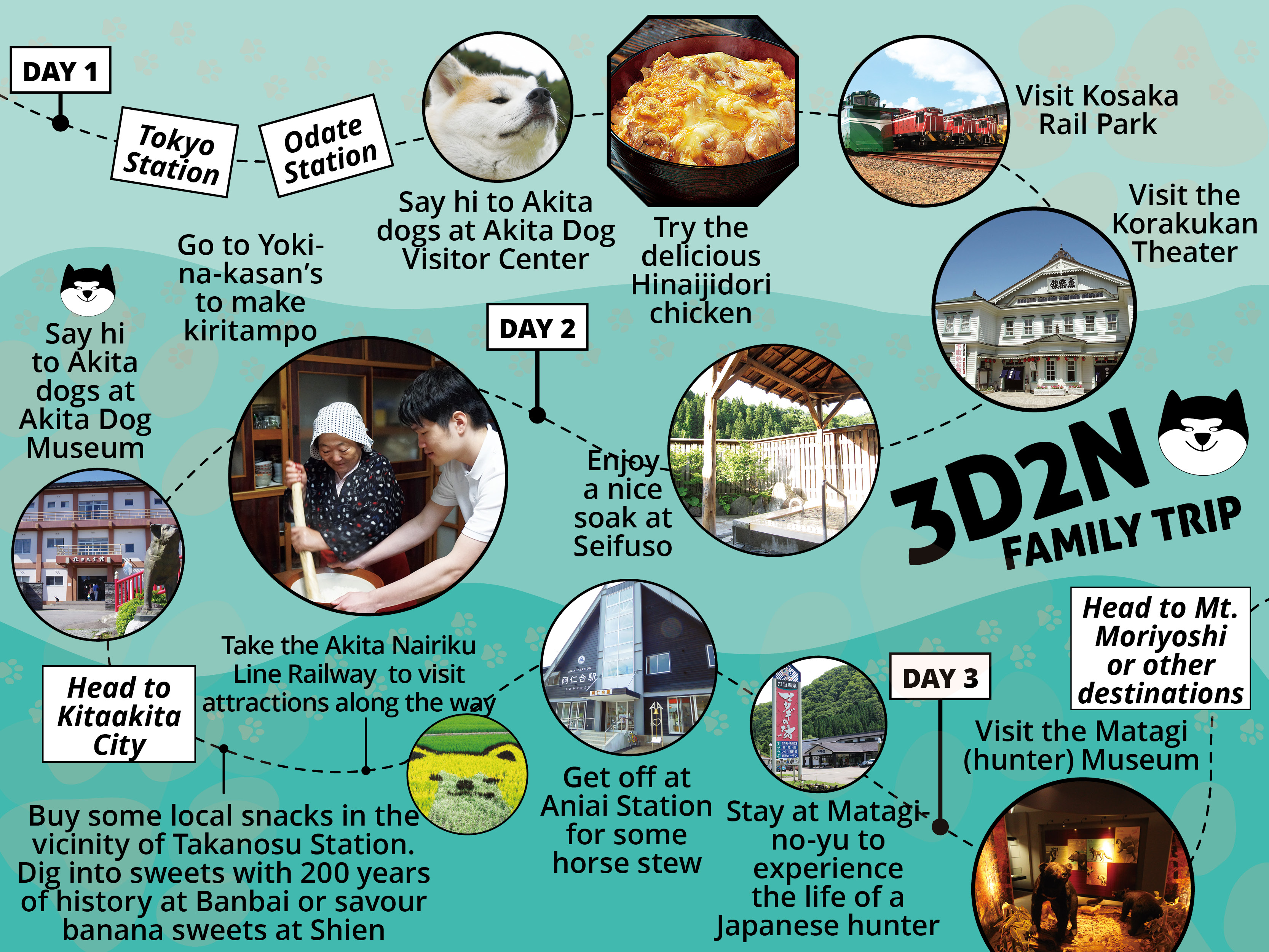 HOMELAND OF THE AKITA DOG SNIFFING OUT THE HIDDEN SPOTS