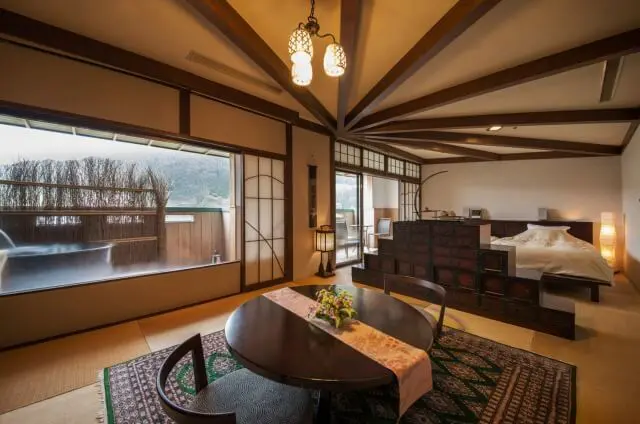 Private-use hot springs: Yes
Rooms with open-air baths: Yes
Named one of Japan's top three onsens back in the Edo era, this region is still renowned for its ancient hot springs, with footbaths, public spas, and ryokans scattered all across town. The simple thermal spring waters here are known commonly as the "springs for the beautiful", dating back to the 10th century, and Gero Onsen Yamagataya has been providing numerous ways to enjoy them for 180 years. Rest at the outdoor spa while surrounded by bamboo and maple trees, or listen to the soothing sound of the streaming Hida River from the private onsens. If you come in autumn, you can also catch amateur kabuki performances in town.
Access:
Take the Limited Express Hida train from Nagoya Station to Gero Station. A shuttle bus is provided at the station.
WEB:
http://yamagata-ya.co.jp/lg_en/