I recently took my first trip to Fuji-Q Highland theme park, which always seems to be part of Tokyoites' bucket list. Although there are several theme parks and attractions scattered around Tokyo, Fuji-Q has always been the go to stop for thrill seekers.The park is divided into three distinct areas, Thomas Land, Gaspard and Lisa Land, and Fuji-Q Highland.
Family-Friendly Fun at FUJI-Q AMUSEMENT PARK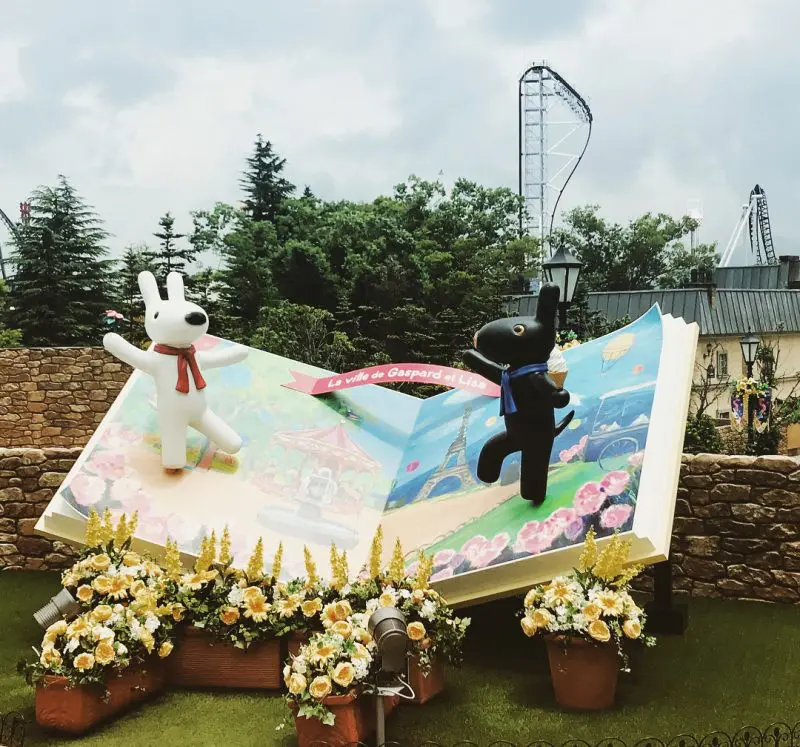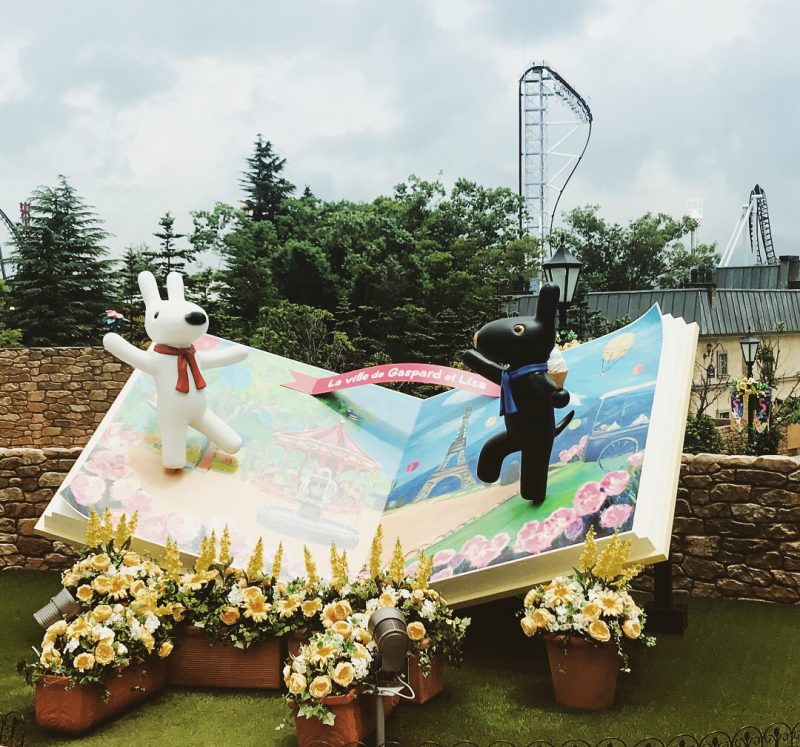 We were fortunate enough to get a sneak peek of some of the recent renewals to the park. One of the first areas park goers will notice will be the additions to Lisa and Gaspard Town, an area where you don't need a ticket to enter. The area mainly features shops and themed cafes, but is undoubtedly adorable and full of photo opportunities. Park goers can enjoy the area's new "Yellow Garden", which features hundreds of summer flowers around the area. This was probably one of the cuter areas of the park with its Parisian themed buildings.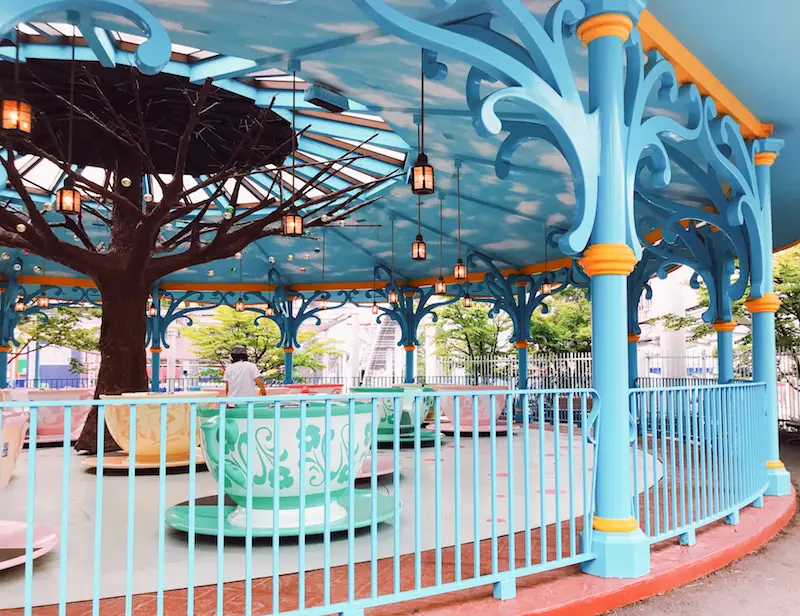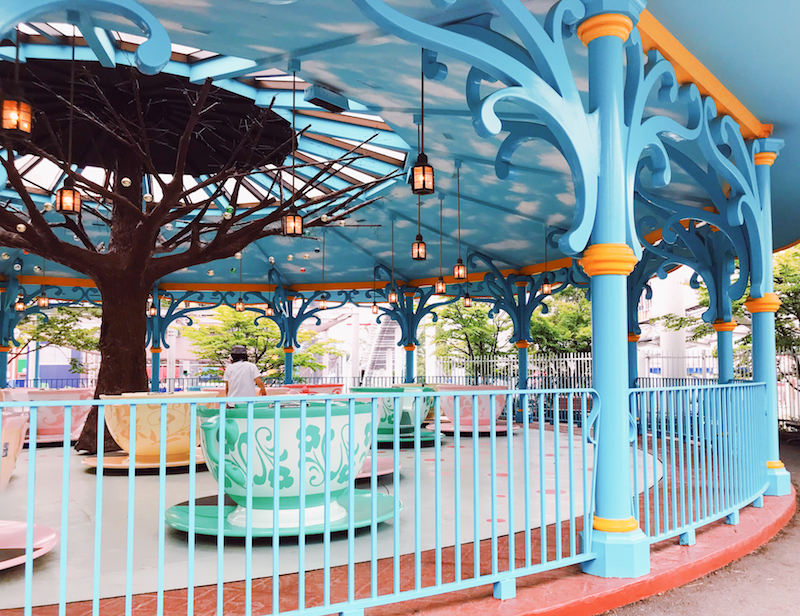 Another adorable stop is Thomas Land, which brings on feelings of nostalgia for adults, but serves as a fun area for younger patrons. I know what you're thinking, this area has kiddie area written all over it. You'll be surprised to learn that there are also rides that are great for the older crowd.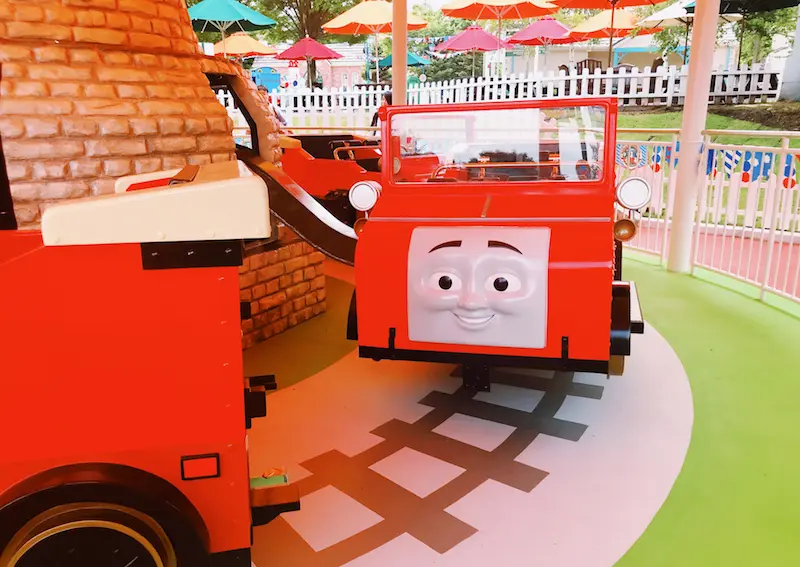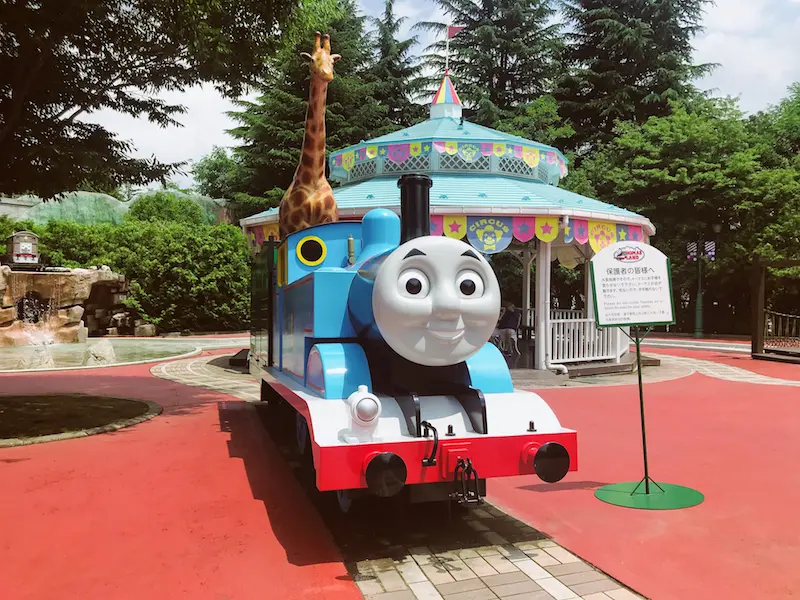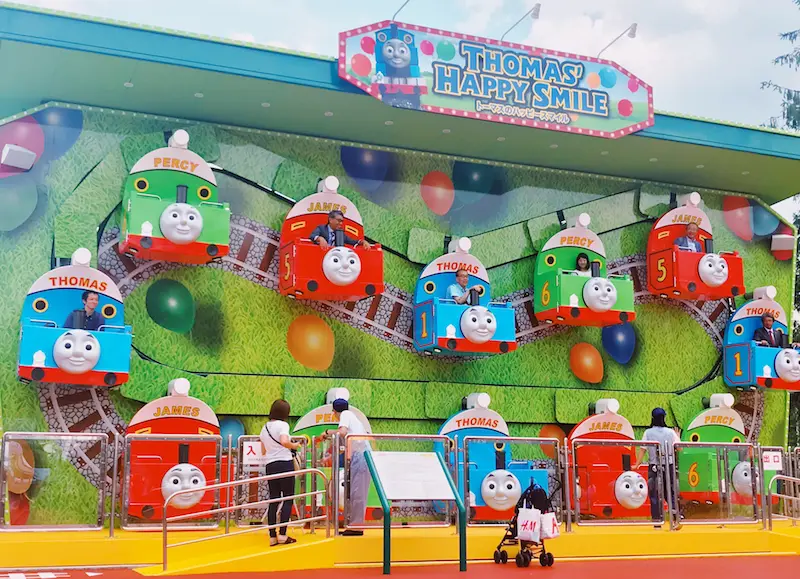 I loved "Hopping Winston" which features one of the lesser known Thomas and friends characters. The ride is somewhat like a carousel ride, but when the cars you ride in drop you, you get the sensation of being on a tiny rollercoaster. It was was a bit of a tight squeeze fitting in the car, but totally worth it. This area's new feature is Thomas' Happy Smile, which is essentially a Ferris wheel, and gives you a good view of the surrounding area from the top.
FUJI-Q AMUSEMENT PARK's Puzzling Escape Room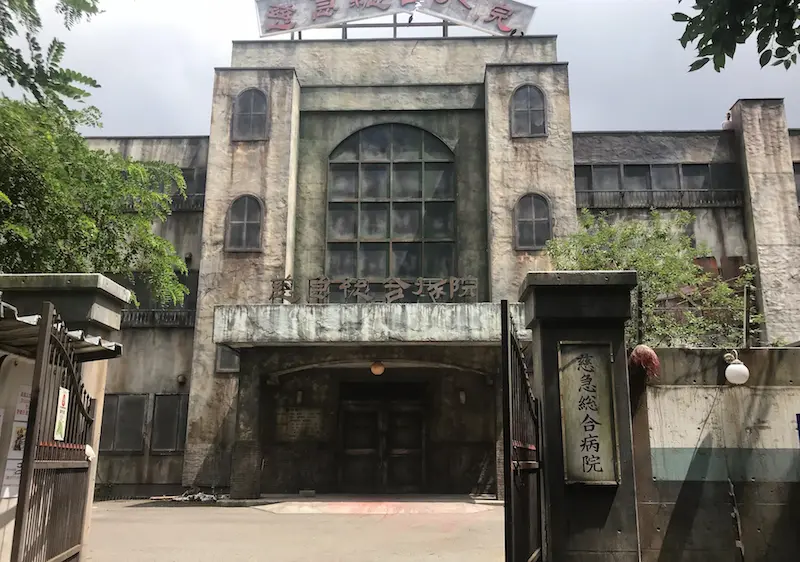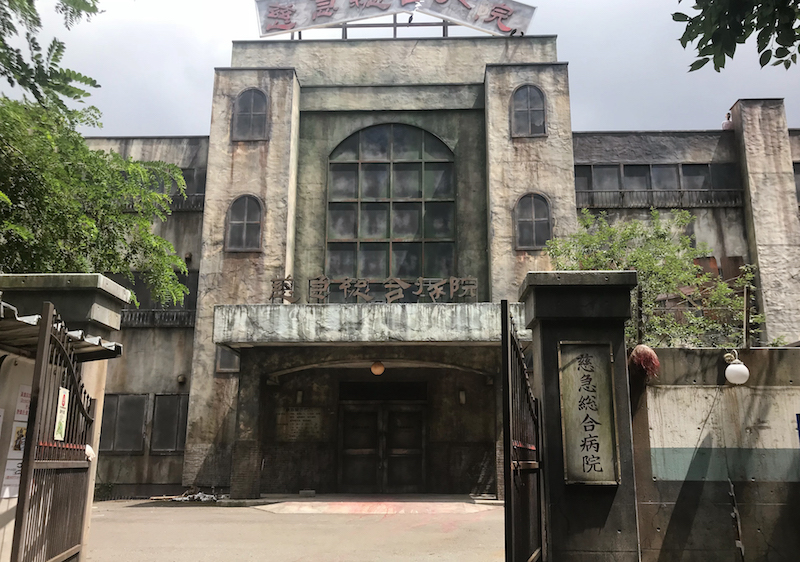 From cute, to scary, next was "Desperation Fortress 3" which is located in the main Fuji-Q area. This attraction has been dubbed one of the most difficult escape rooms in the world, boasting a 0.0001% success rate. After watching a short digital intro, we were tasked with taking control of a fortress that was in the hands of a dangerous rogue AI. To do so, you're expected to solve difficult puzzles by taking cues from the small handheld device that each group carries around the fortress. The device also acts as a key, which you can use to scan into different parts of the maze. Japanese is the default language, but patrons have the choice of other languages as well which makes it accommodating for everyone. In case you're wondering, yes, we were part of the 99.9999% of people who couldn't solve the puzzle.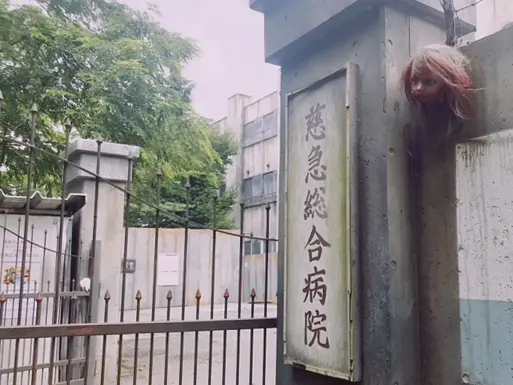 Onto the most frightening attractions I experienced in Fuji-Q. The park's "Super Scary Labyrinth of Fear" has a reputation that precedes itself. The area blends elements of Japanese horror into the experience and this haunted hospital is rightfully known as one of the scariest and longest haunted attractions in the world. The outside of the hospital is frightening on its own. Fake body parts are scattered throughout the entrance, as baby doll heads welcome you at the ride's entrance.
To get you into the mood, you are first escorted into examination rooms where you will watch a video detailing some of the horrors you're about experience through this maze of ghosts and doctors. After that, you will be handed a small flashlight, and set free to wander the halls of the hospital. For the faint of heart like me, you'll be relieved to know that various exits have been provided so that you can leave whenever things get a bit too spooky.
Roller Coasters with Stunning Views at FUJI-Q AMUSEMENT PARK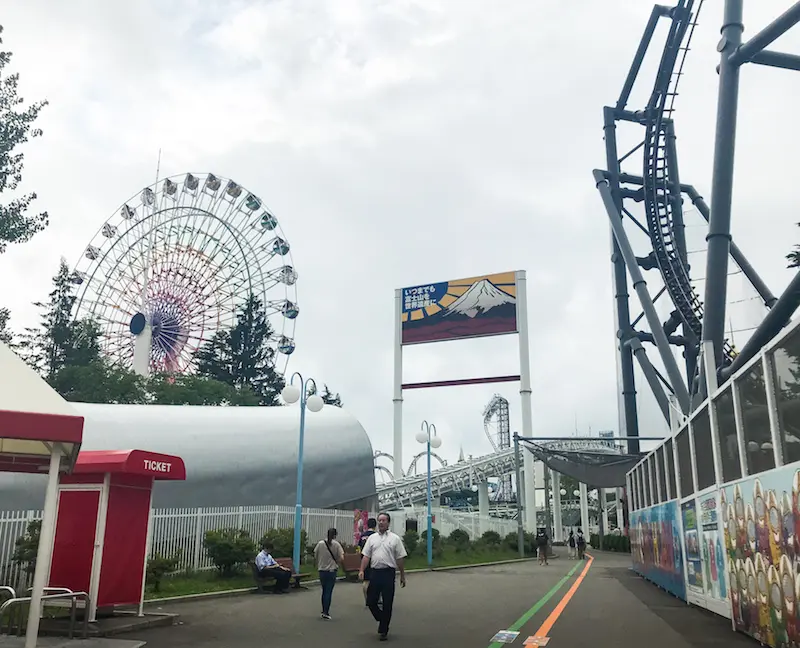 After getting nearly scared to death, it was time to try the famous roller coasters that Fuji Q has built its reputation on. The main area features seven roller coasters, some of which are so tall that the park can't allow passengers to the ride on windy days.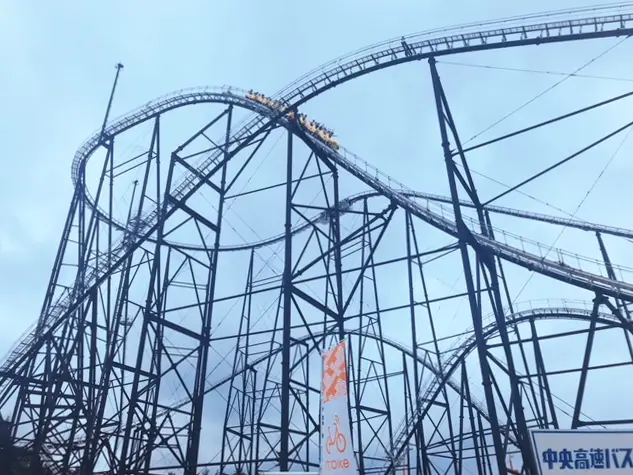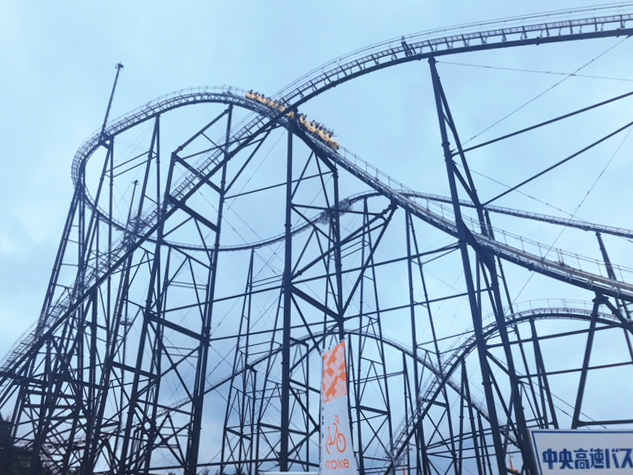 My favorite was the Fujiyama, which is considered the world's fourth largest roller coaster. I honestly couldn't believe how tall this ride was, as it seemed to take us ages to make it to the top. The top peak of the coaster provides a stunning view of the park, effectively making you realize that you suddenly have a fear of heights. After much anticipation, we finally dropped, and I felt my face stretch like a cartoon as we were hurled for through countless loops and twists. This is also an exceptionally long ride, every time I thought we were done, we were climbing another slope or heading through a new loop I hadn't seen coming. I can honestly say this had to be one of the fastest, frightening but still exceptionally fun roller coasters I've ever been on.
Japanese Glamping at FUJI-Q AMUSEMENT PARK
One of my favorite areas outside the Fuji-Q park was the camping area that is located a few minutes from the parks entrance. The area features futuristic igloo like tents for stylish glamping, but also offers more traditional sites if you wish to bring your own tent, as well as adorable vintage styled cabins that are available for rent.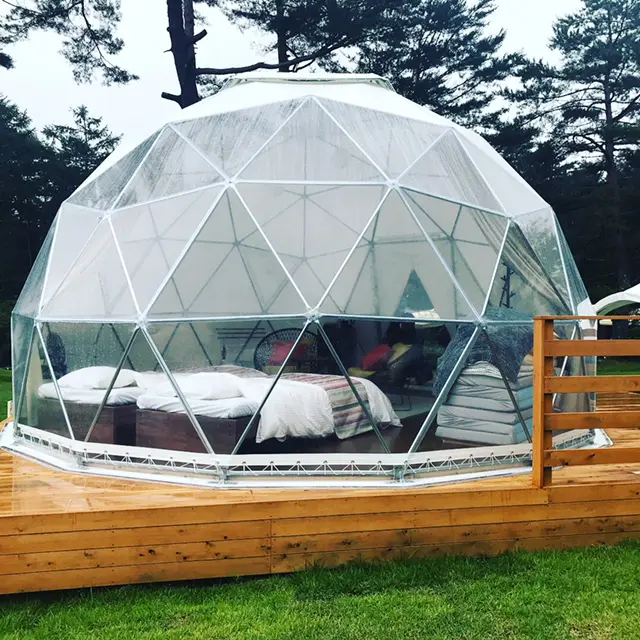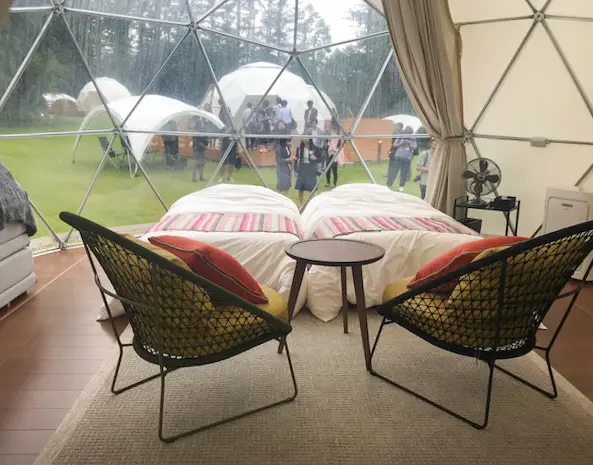 Why You Should Visit FUJI-Q AMUSEMENT PARK
Overall, this was such a neat experience, and one of the top theme parks I've ever visited. I highly encourage going on a weekday since the crowds are reasonable, and to purchase the all day pass which will include all of the coasters and food in the area. I also really appreciated the hospitality of the staff, from the ride operators, to those who worked at the front ticket gate. They were incredibly helpful and accommodating, even if there was a bit of language barrier. Be sure to make a trip out to Fuji-Q before the end of the summer.
Read more impressions from Fuji-Q: Fuji-Q Highland Thrilling Rides with a View of Mt. Fuji and A Full Day of Adventure at the Yoshida Fire Festival & FujiQ Highland
---
WATTENTION NINJA WRITER PROFILE
Bethany Kary is a Georgia peach, and a graduate of the illustrious Spelman College. She currently resides in Tokyo and loves city life. If she isn't on the prowl for the cutest food, then she's either searching for the best bubble tea stand, or her next find in a second hand shop. You can identify her by her perpetually cracked iPhone screen and curls by the pound.