Real Ramen at Unreal Prices 

For tourists who can always do with more time and money, Kourakuen brings happiness and fulfillment just as its name suggests.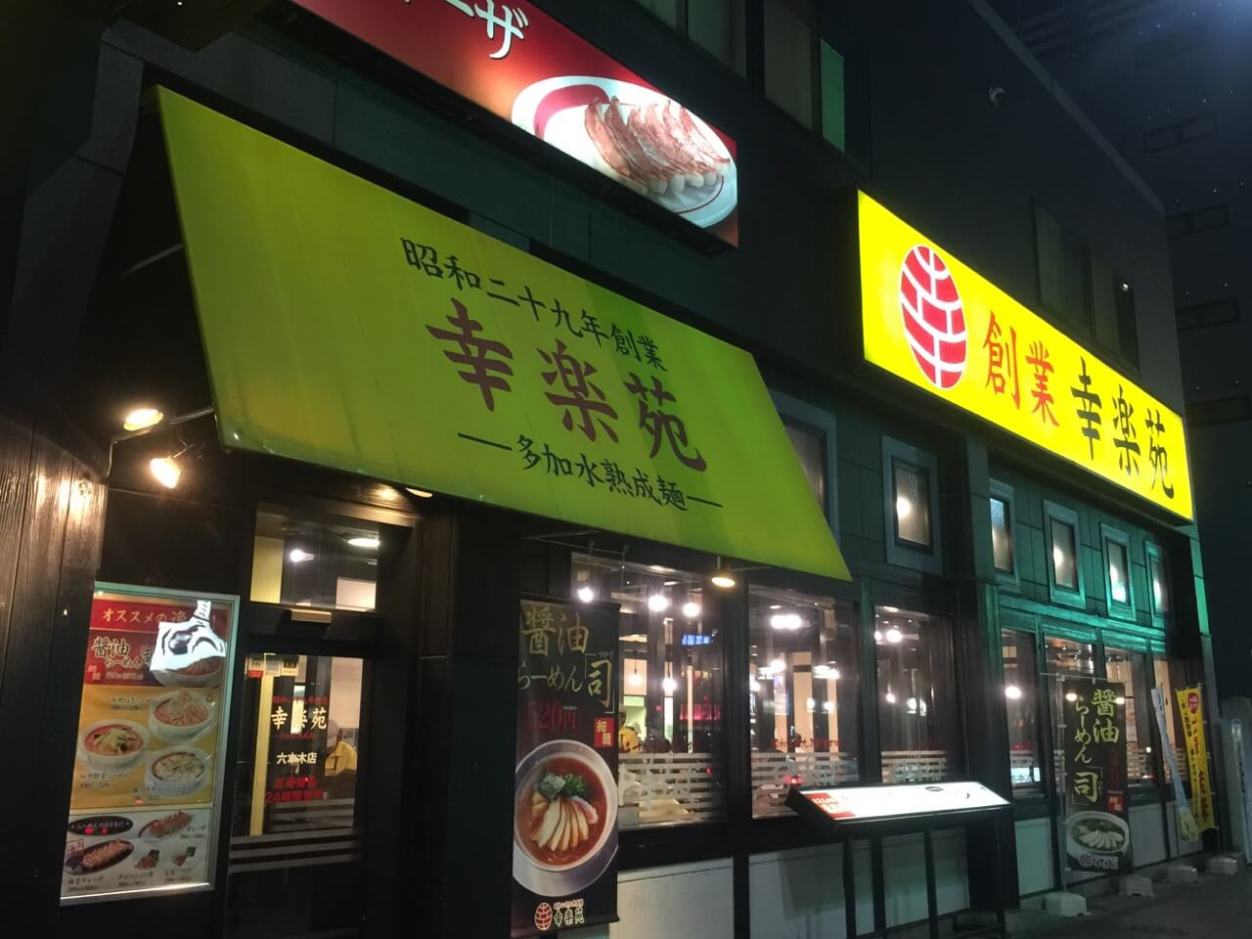 Ramen was first known in Japan as "chuka-soba", or literally, Chinese-style noodles. That is why Kourakuen, which has been selling ramen for over six decades since the Showa era, says "chuka-soba" on its signboard and not ramen. Kourakuen's rapid growth from a 3-man hole-in-the-wall eatery in the Aizu area of northern Japan to a nationwide ramen chain of over 500 stores comes from its founder's mission to provide ramen that is tastier, cheaper and faster.
Kourakuen in Roppongi
Goma Miso Chashu Ramen (Sesame and miso-based ramen with chashu) 637 yen
Sesame and miso go well together and also with the toppings of sweet corn, spinach and chashu (barbecued pork slices). The sesame fragrance is enhanced by a generous sprinkling of black and white sesame seeds! Yummy!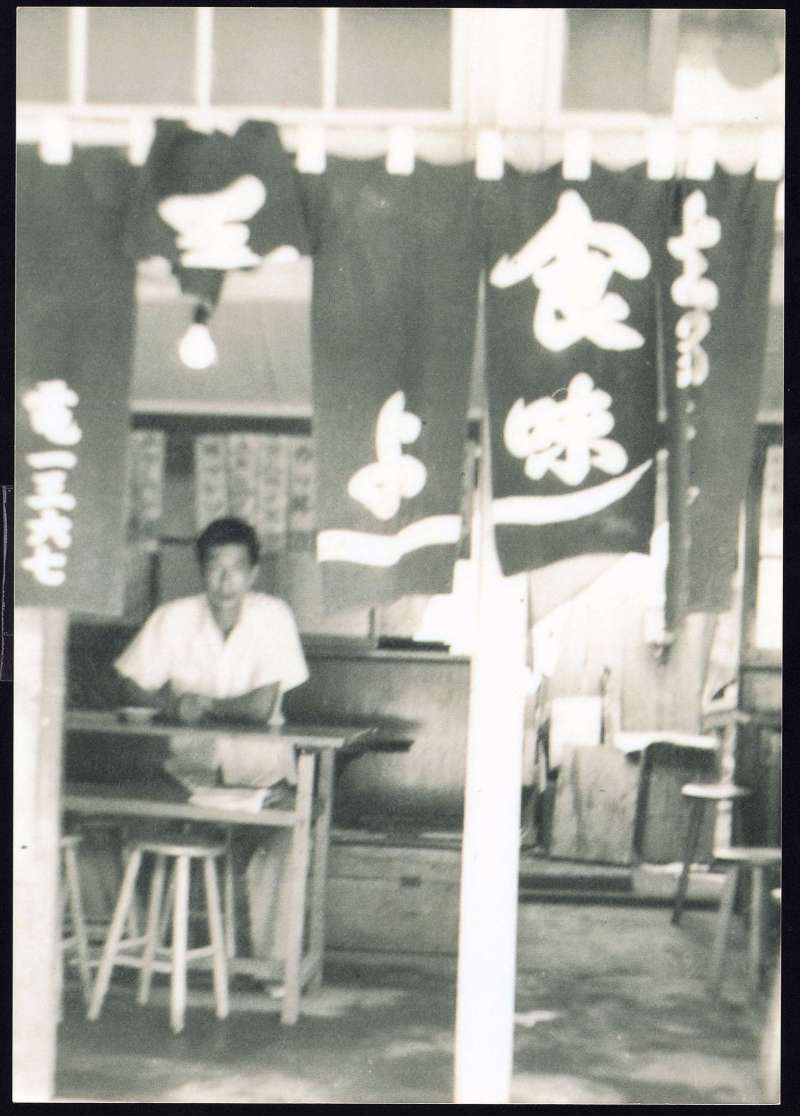 Tonkotsu Kotteri Chashu Ramen (Rich pork-based ramen with chashu) 637 yen
For those who love full-on flavor, this kotteri (thick) broth is your best bet. Combined with thick and chewy noodles and a generous portion of chashu, you won't find a more satisfying bowl of ramen at this price!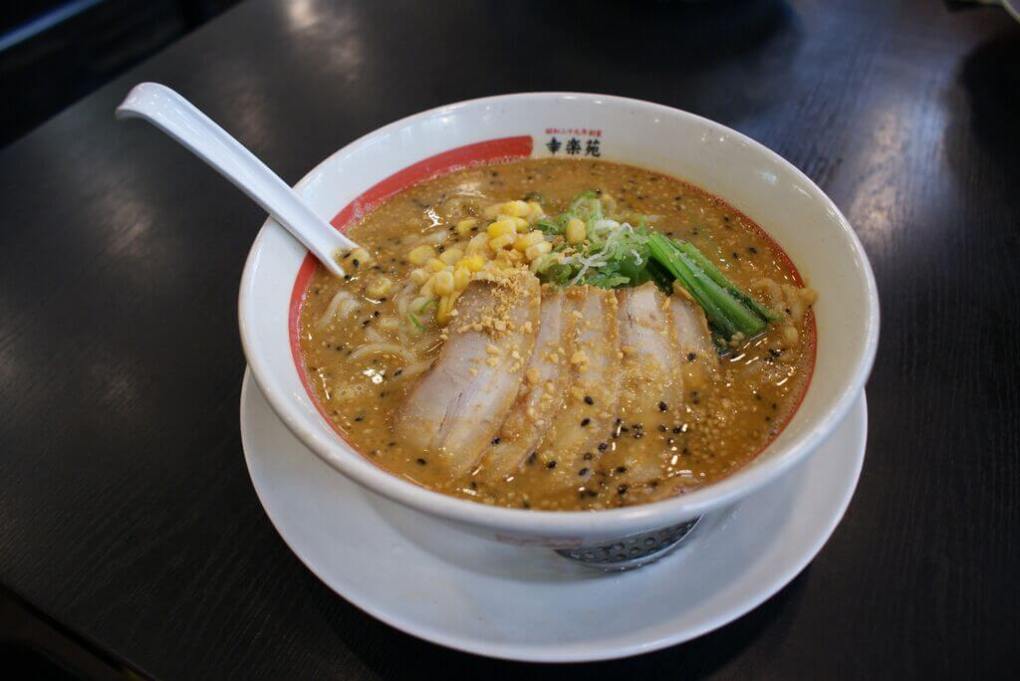 Tsukasa Ramen (Pork broth and soy sauce-based ramen with thinner noodles) 561 yen
A must-try for those who sometimes find pork broth too cloying or strong-tasting but crave something a little more than just soy sauce.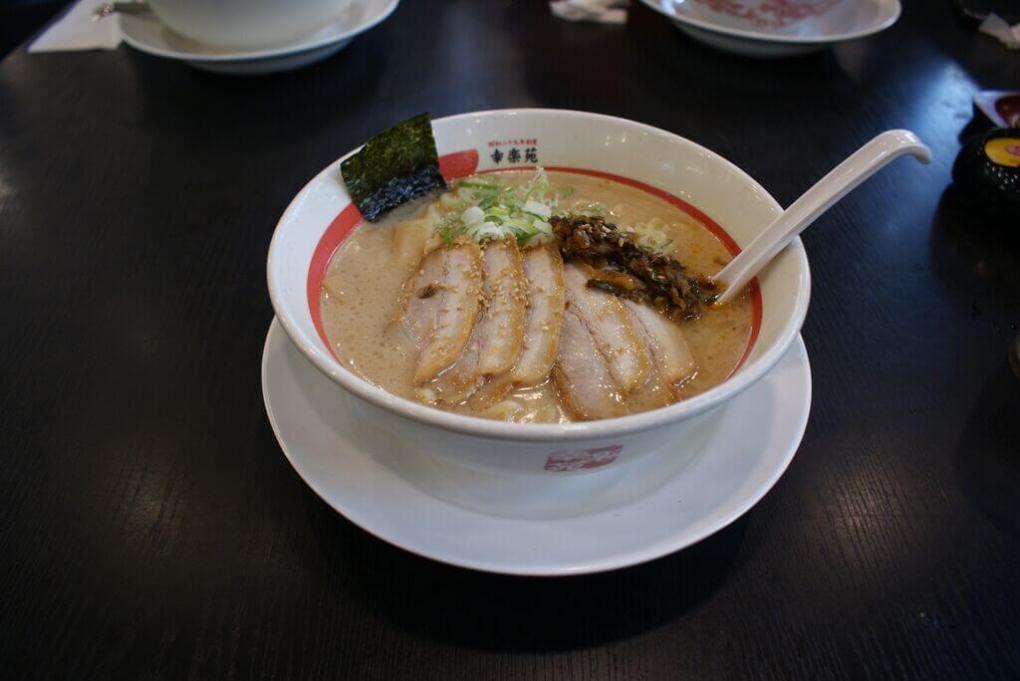 Tsukemen (Noodles and dipping sauce served seperately) 421 yen
This has gained popularity lately. Dip and slurp up on generous portions of noodles that go well with an addictive sweet, spicy and sour dipping soup.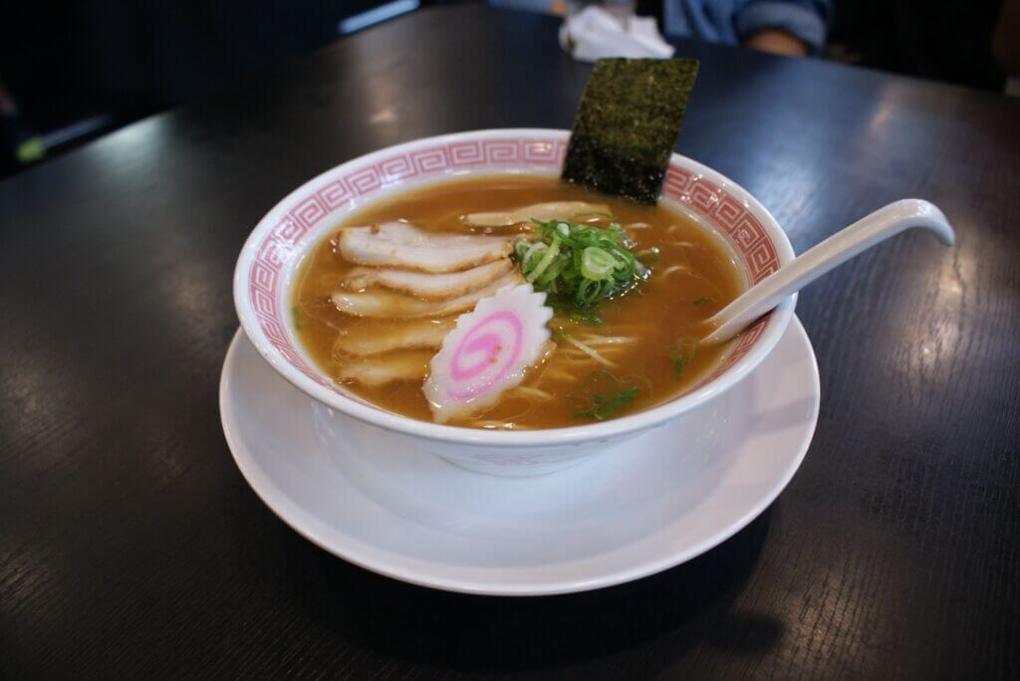 Shio Yasai Ramen (Ramen noodles topped with a mountain of veggies in a salt soup) 529 yen
This salt-based vegetable ramen is a healthy choice especially popular amongst the ladies.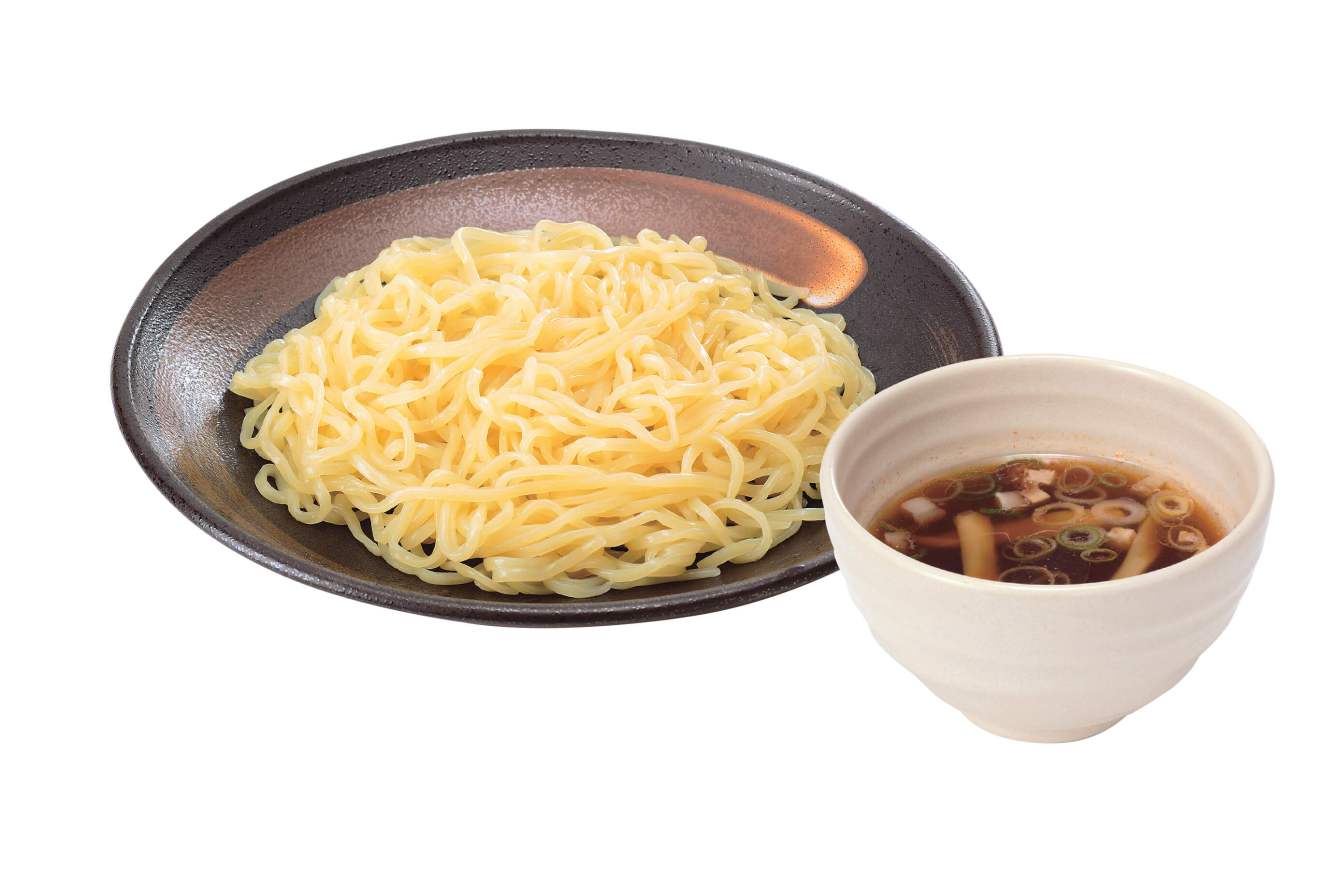 On the side…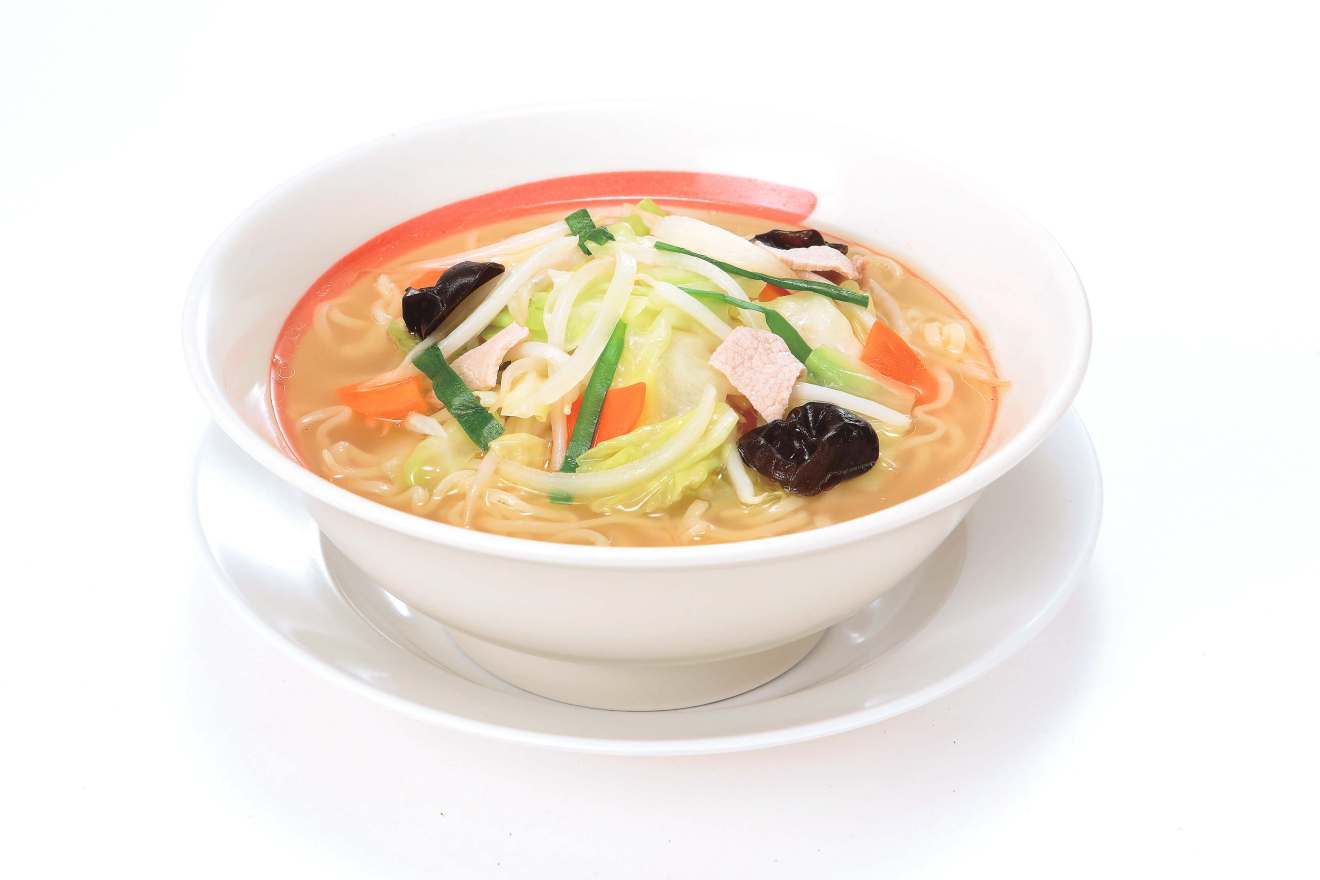 Gyoza 216 yen
Golden-browned to perfection with lots of juicy pork and cabbage filling.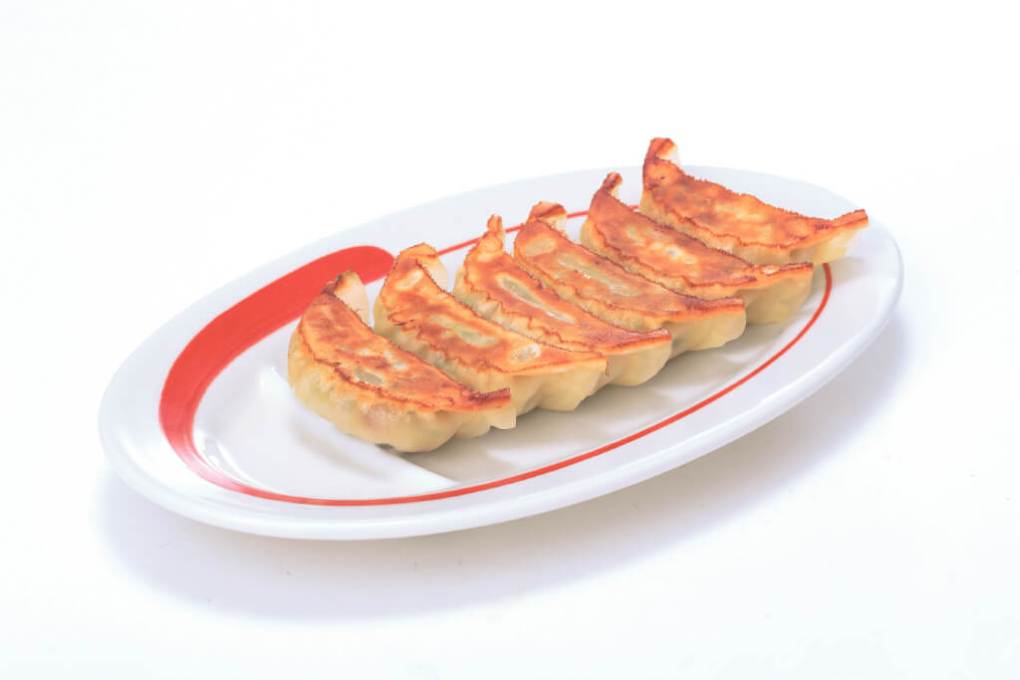 Half-Sized Fried Rice 334 yen
Kourakuen was the first to introduce half-sized fried rice as the perfect side-kick to your ramen.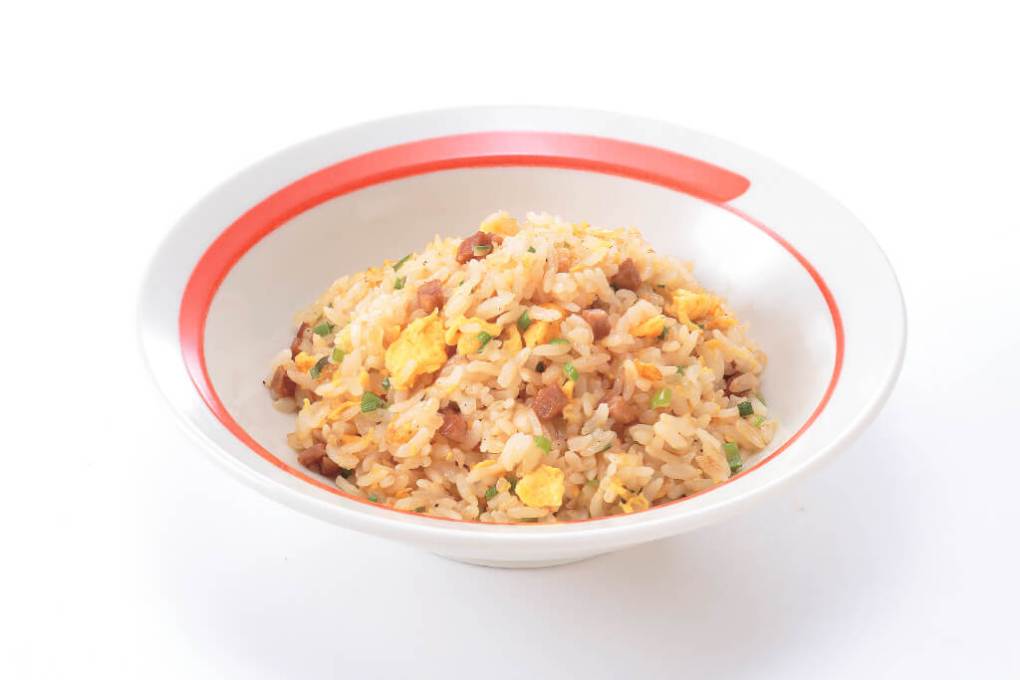 Kourakuen Original Pudding 194 yen
Ladies rejoice! This pudding surprises with its creaminess and delicate sweetness that belies its ramen roots!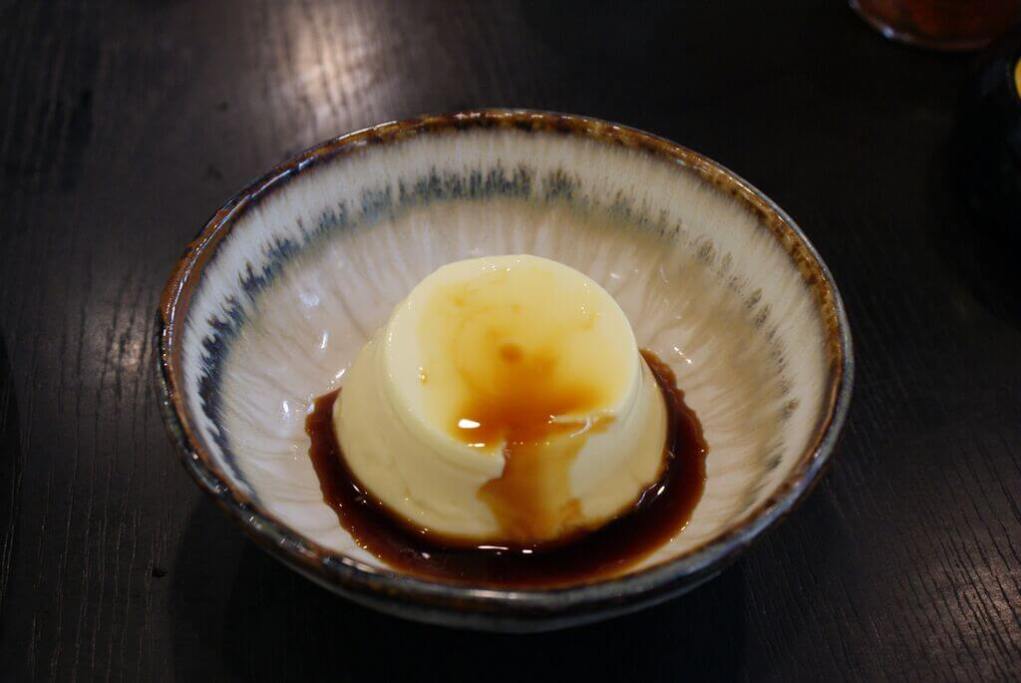 Korakuen Roppongi Branch
Hours: 24 hours
Address: Roppongi 7-14-13, Minato
Access: A 1-min. walk from Roppongi Station (Hibiya Line & Oedo Line)
URL: https://www.kourakuen.co.jp/