Japan may be famous for its spring cherry blossoms, but autumn in Japan is arguably just as good a time to visit. After summer, when the typhoon season finishes and the humidity breaks, temperatures become much more pleasant. With the change of seasons in Japan, it's more comfortable when exploring outdoors. 
The autumn season kicks off with moon-viewing festivals, tsukimi, across the country before Halloween festivities make way for scenes of stunning fall leaves found in the vibrant red maple leaves or golden yellow ginkgo trees. Finally, before winter sets in, illumination displays light up Japan from mid-November until the end of the year. Read on to discover the best autumn Japan travel tips and what to wear. 
Autumn in Japan – What to Wear and Pack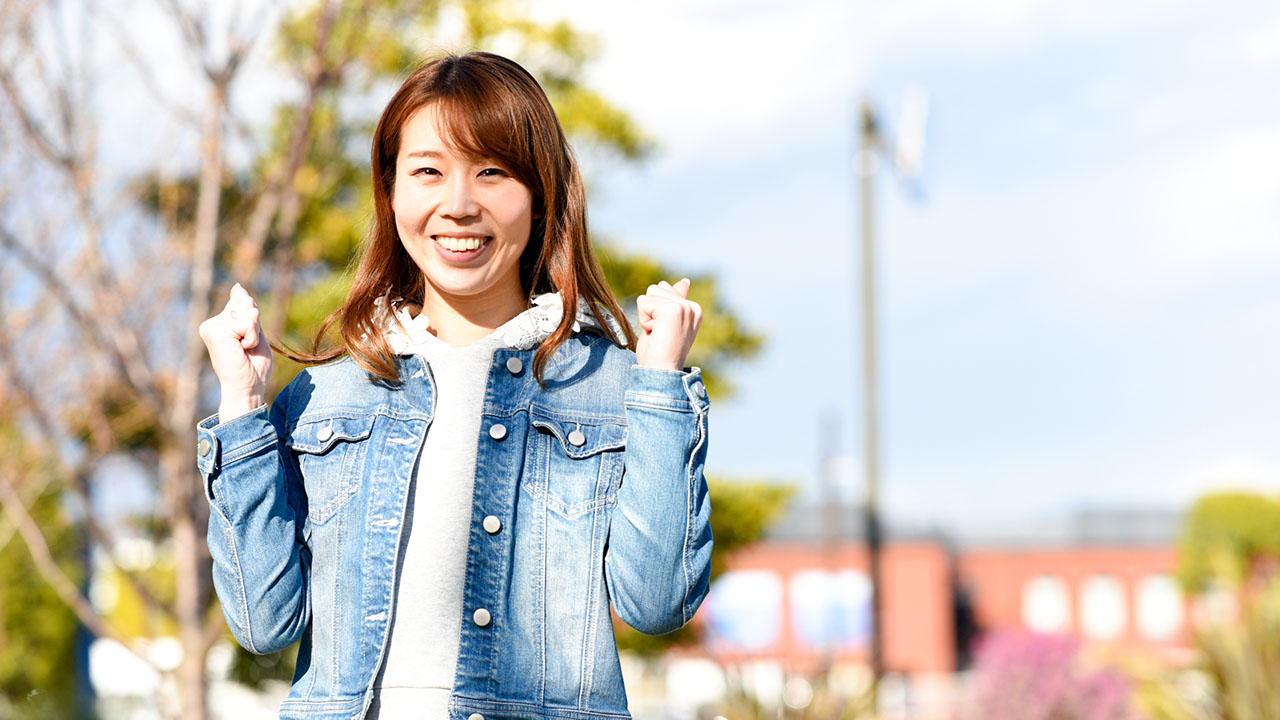 The autumn weather in Japan can vary a lot, depending on which month you visit. For example, travel in early to mid-September, and you may find that typhoon season is still in swing. You may experience high humidity levels and uncomfortable temperatures in the high 20's to low 30's in Celsius (about 86 degrees Fahrenheit). If you travel during this time, it's best to pack some summer clothing in addition to warmer layers. 
When traveling later in autumn, around October or November, then layering is the best way forward. Try packing light sweaters and a jacket for the evenings along with t-shirts, shirts, jeans, boots, and sneakers. Comfortable walking shoes are a must-pack item, as you will spend a lot of time walking around cities such as Tokyo and Kyoto.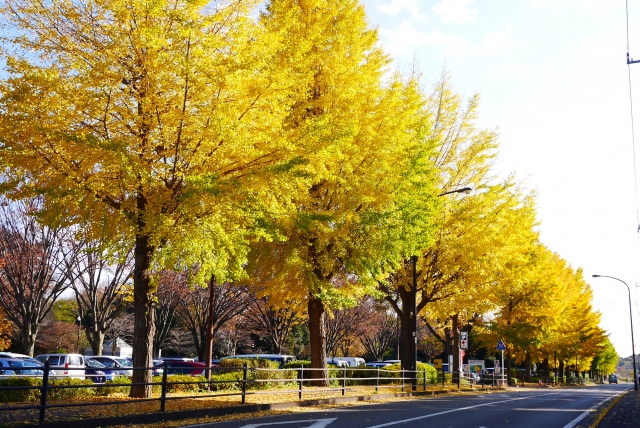 Another factor to take into consideration is the area of Japan you are visiting. There is a huge difference in climate on the islands of Okinawa compared to northern regions like Hokkaido. Be sure to research in advance the average temperatures in the regions and pack accordingly. 
In addition to clothing, other useful items to pack for Japan in the autumn include a collapsible umbrella, plenty of socks (you will often need to remove shoes when entering buildings), and a rain jacket. Consider renting a pocket WIFI device or SIM card to help with navigation.
Autumn in Japan – Maple Hunting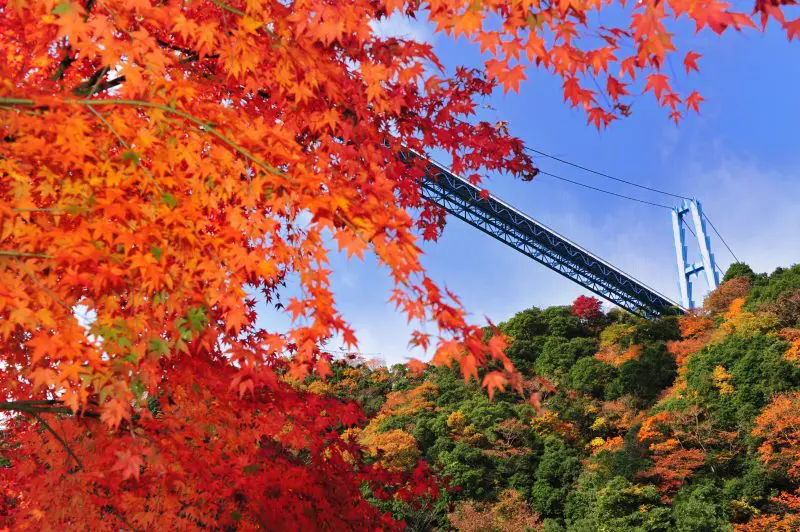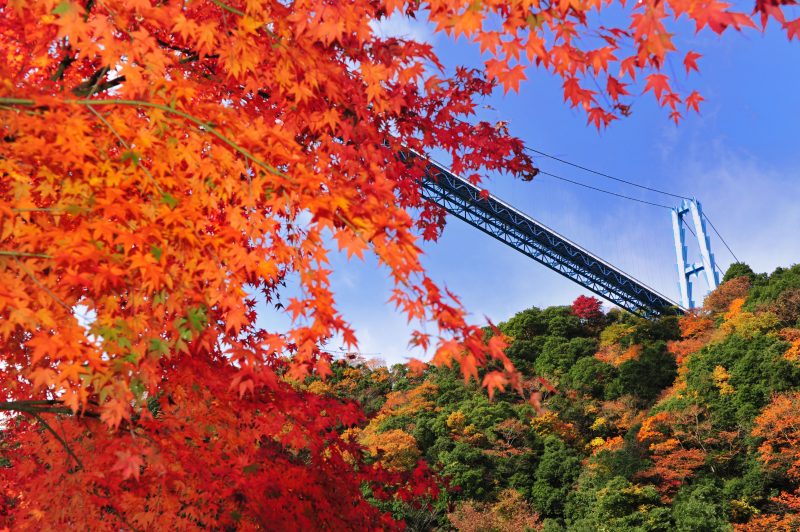 Momiji, the Japanese word for autumn leaves, is synonymous with the fall season in Japan. In fact, people often spend their weekends visiting beautiful autumn landscapes in Japan.  During the leaf-viewing season, festivals spring up around popular maple-hunting areas. You'll often find street food stalls and live music performances. Additionally, there are even traditional cultural demonstrations such as martial arts or dances. 
Of course, the exact dates for autumn leaves are subject to change from year to year. The colors usually begin to appear from early November onwards. Fortunately, the peak time lasts for approximately one month.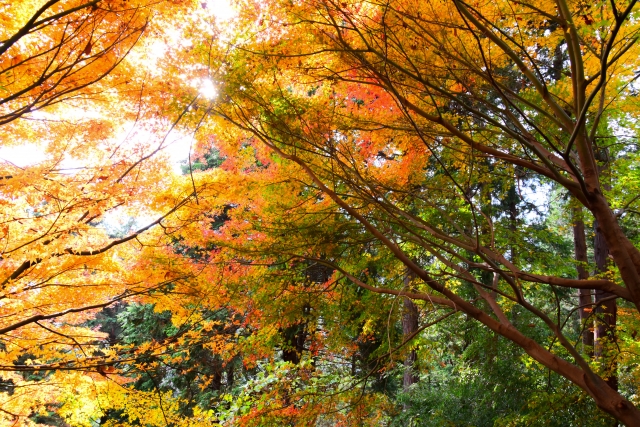 In the Kanto region alone, there are countless spots for viewing autumn leaves in Japan. Among the best are Rikugien Gardens in Tokyo's Bunkyo district. In fact, thousands of visitors flock to see the bright red maple leaves set against the impeccably landscaped gardens. Another choice is Mount Takao on the city's outskirts which hosts a month-long autumn leaf festival in November. For golden avenues of ginkgo leaves, try visiting Jingu Gaien Gingko Avenue near Gaienmae Station. Additionally, Showa Memorial Park near Tachikawa Station is also impressive.
The autumn leaves festival at Kawaguchiko benefits from the spectacular sight of Mount Fuji as a backdrop. Evening light-up sessions illuminate the leaves after dark. Kyoto's Arashiyama district in the west of the city is famous for its many leaf viewing spots at temples like Tenryu-Ji and scenic views from sightseeing boats along the Hozugawa River. 
Autumn in Japan – Seasonal Festivals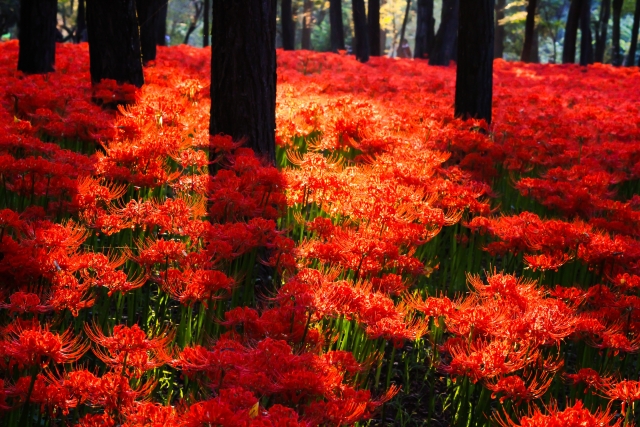 In addition to leaf viewing, there are plenty of other incredible activities and festivals you can visit during the autumn in Japan. During September, there are several noteworthy flower festivals to discover. Showa Kinen Park in Tokyo is filled with fields of pink cosmos flowers. Meanwhile, in Saitama, the town of Koma holds an annual festival in celebration of the tens of thousands of red spider lilies in autumn. The colorful landscape has earned it the title of one of the 30 most beautiful places in Japan. 
Halloween events have also become increasingly popular in Japan in recent years.  You can find special seasonal events at places like Universal Studios Japan. Throughout the season, actors dressed as zombies take to the streets of the theme park after dark, and special horror-themed attractions delight and terrify visitors. Of course, there are also the famous Halloween celebrations in Shibuya.
The best cultural festivals during autumn in Japan include Kyoto's Gion Odori. Every November, traditional geiko and maiko dance performances are held during the first ten days of the month in the city's Gion Higashi district. 
Other popular autumn festivals in the west of Japan include a fire-walking ceremony at Daigain Temple on Hiroshima's Miyajima island in early November and the Nada Fighting Festival in Himeji in mid-October. This chaotic event sees participants slamming portable shrines into each other for the prize of approval from the gods.
Autumn in Japan – Seasonal Japanese Food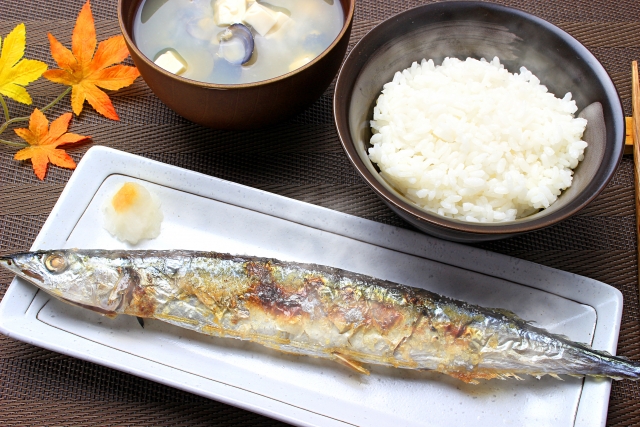 Food lovers should check out the annual gyoza festival in early November, which takes place in Utsunomiya. Here, regional gyoza masters sell plates of crispy golden dumplings for as little as 100 yen per plate. In late October, Komazawa Olympic Park is the venue for the annual Tokyo Ramen Show. This outdoor event is the largest in Japan dedicated to ramen noodles!
Seasonal foods you should try during a visit to Japan include autumn fruits and vegetables such as persimmons, nashi pears, pumpkin, and sweet potato. Regarding seafood, samna (Pacific saury) is a seasonal favorite in Japan.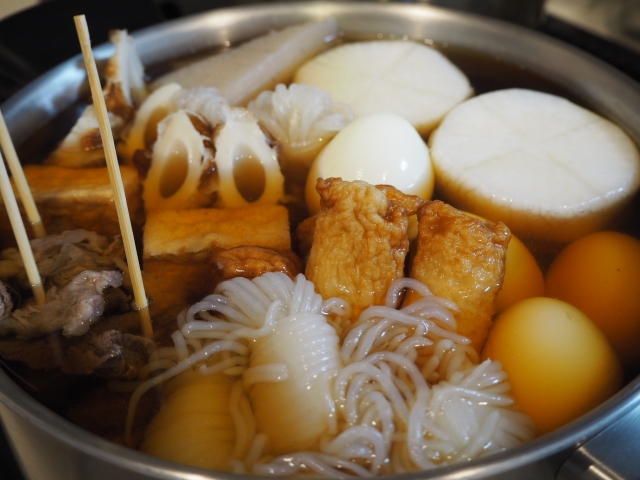 Oden, a soup made from dashi stock containing ingredients such as fish cakes, boiled eggs, and daikon, is also a popular autumn dish. Luckily, it is commonly found for sale in convenience stores across Japan. If you visit an izakaya during the autumn, keep an eye out for ginkgo nuts, a popular seasonal snack, and if you are in the Hiroshima region during November, take the opportunity to enjoy fresh oysters, which are in season during this time.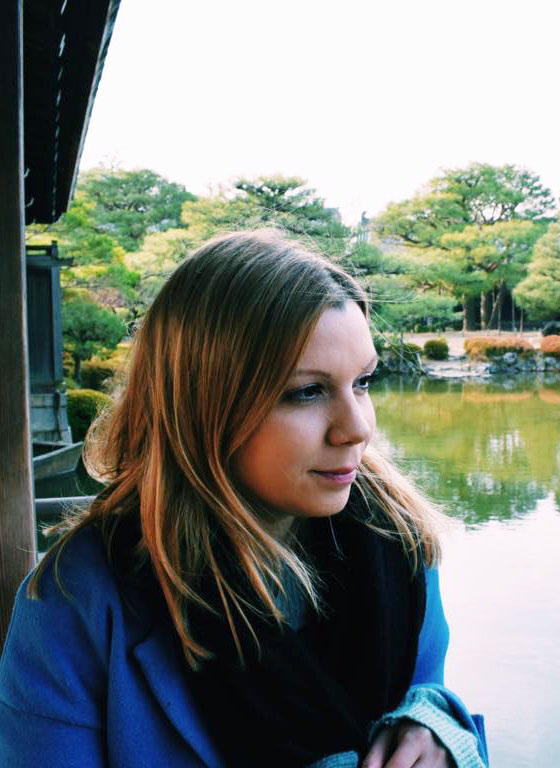 Tanja has spent more than three years exploring Japan, from the mountains of Hokkaido to the beaches of Kyushu. As a full-time travel writer, she loves to explore off the beaten path places, and her favourite part of Japan is Shikoku where she lived for two years. When in Tokyo, you can often find her checking out the latest cafes.
*Disclaimer:
This article was written by an outside writer, and WAttention is not responsible for any damage caused by the information on this page. Please be aware that the accuracy of the information posted in this article is not guarantied, and the content may be changed without notice.