Sample some of Tohoku's best autumn fruits by taking a train that travels through a forest of autumn colors! Get off at Furukawa Station on the Tôhoku Shinkansen and take the Rikû-East Line. This runs through Naruko, a hot spring village with more than 1,000 years of history. Naruko has a cluster of five hot springs—Naruko, East Naruko, Nakayamadaira, Kawatabi and Onikobe—and is home to Naruko Kyo(Gorge), the Tohoku region's most scenic of gorges. From Naruko-Onsen Station, the train travels along the Araogawa River before climbing up a slow slope toward Naruko Gorge, where colorful foliage decorates rocky cliffs in autumn. This is absolutely one of the best scenic train trips in Japan! (Foliage viewing season is from late October to early November.)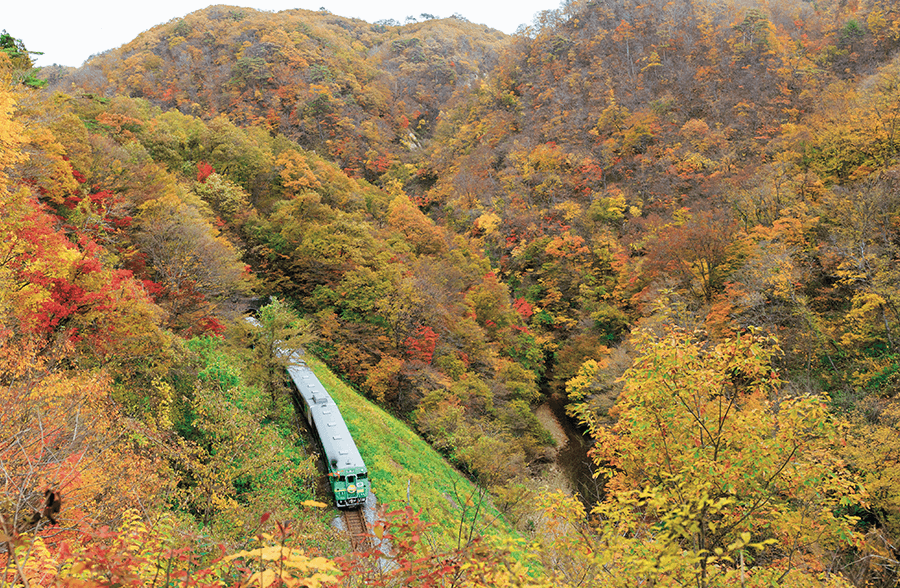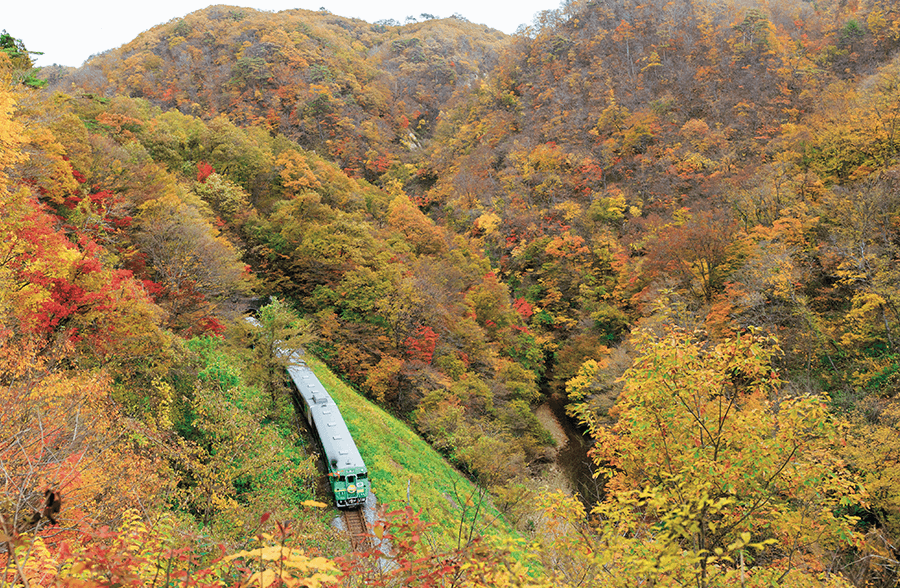 Kaminoyama: Get off at Kaminoyama-Onsen Station (JR Yamagata Shinkansen)
Shinjô is the last station on the Rikû-East Line. After foliage viewing, why not take the shinkansen to Yamagata Prefecture for a feast of seasonal fruits? Known as the Fruits Kingdom, Yamagata is the number one producer of cherries and pears in Japan. Apples, grapes and many other juicy fruits are also grown here. Tourists can visit orchards, hand pick grapes (early September to late October) and pears (October), and even have a try at making dried persimmons. Tourist orchards can be found in Yamagata's Kaminoyama and Tendo cities.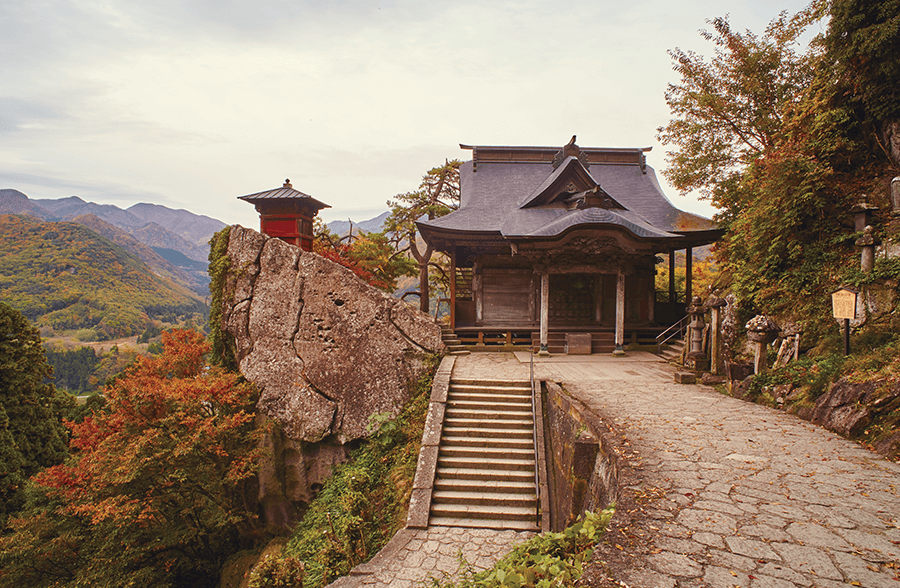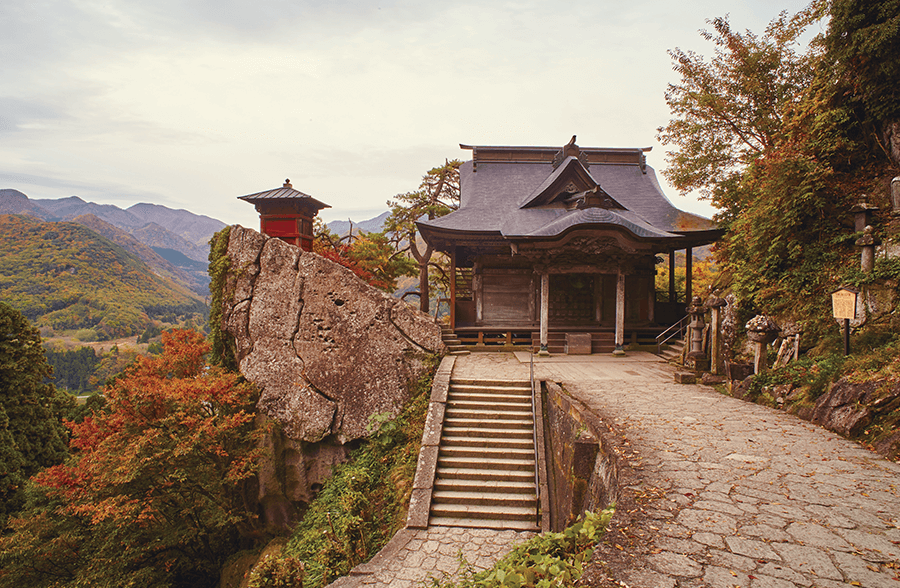 Yama-dera:20-min ride from Yamagata Station (JR Yamagata Shinkansen) until Yamadera Station (JR Senzan Line)
Another must-visit spot is Risshaku-ji. The temple, also called Yama-dera, consists of 30 big and small halls. A moss-covered stone staircase starts from the foot of the mountain and goes all the way to the majestic halls and temples on rough, stony cliffs. The heavenly landscape, coupled with red leaves, looks just like a painting on a Japanese wooden screen.