Japan Tour Guide (JTG) is an online portal that aims to match volunteer Japanese guides with visitors coming to Japan. Read about their tours put together for tourists by these friendly local guides in this regular column.
We received a request from Ayu, a tourist from Indonesia. She asked us if we could take her somewhere less known, where foreign tourists usually don't go, to get to know the local Japanese culture. The guides were university students, Satoru Sekiya and Kae Nishimura. We met up with her at Todai-mae Station, and gave her a tour of great spots in Bunkyo Ward.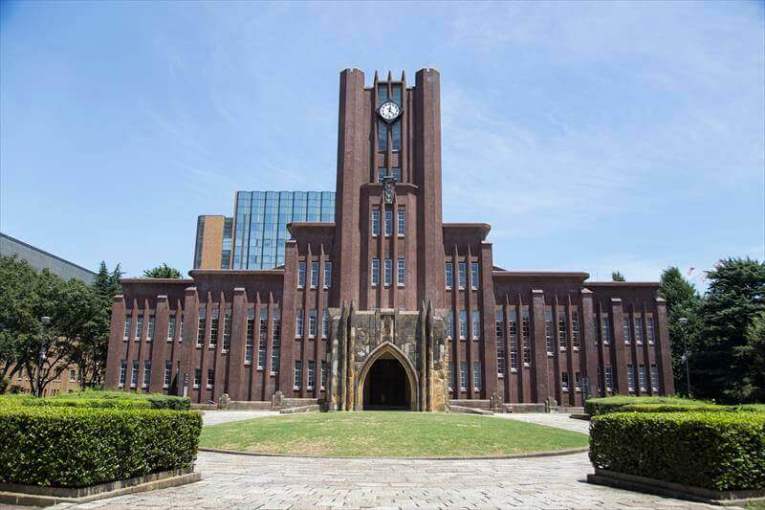 University of Tokyo
First, we headed to the University of Tokyo, which is the top-ranking university in Japan. We got there in 5 minutes from the station. We saw a statue of Hachiko, but it was a little bit different from the statue of Hachiko in Shibuya. We recommend that you see both statues!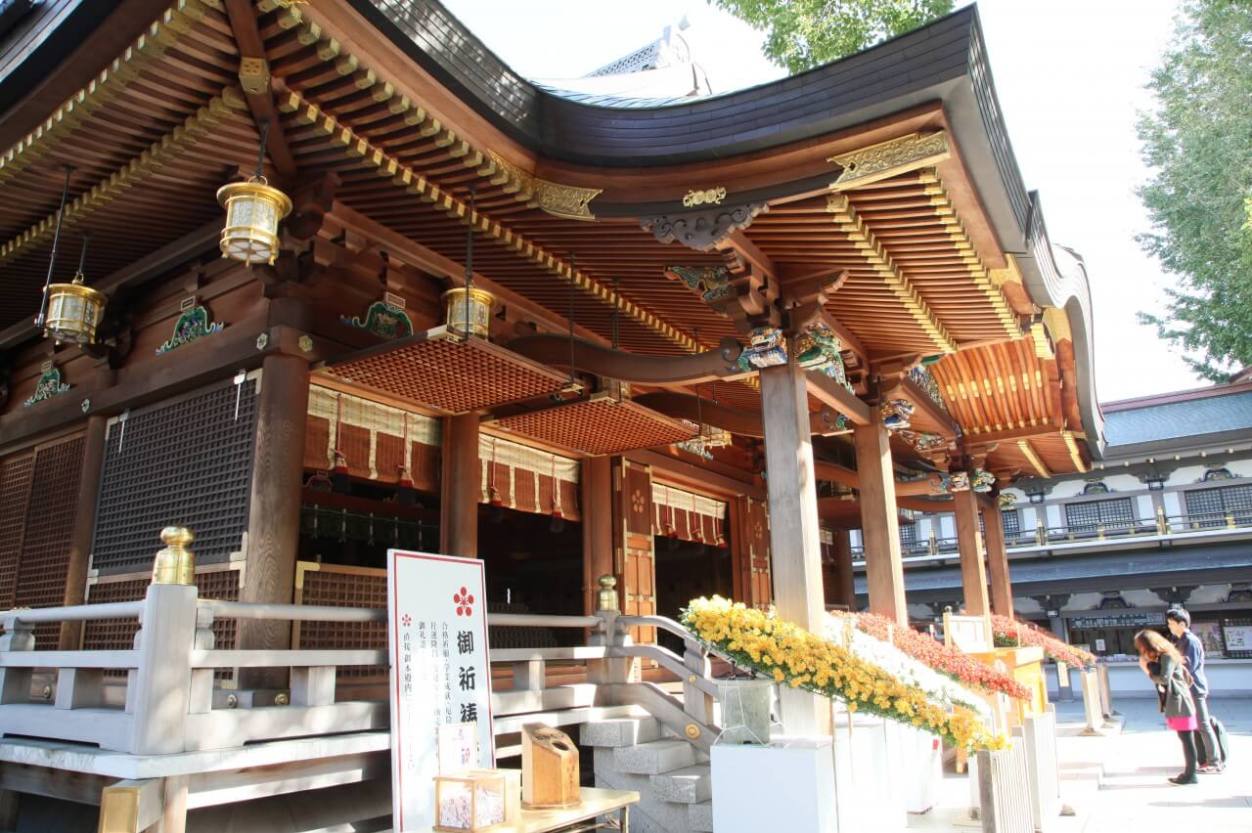 Yushima Tenmangu Shrine
This shrine is not so far from the university. This shrine receives offerings of ema (small wooden plaques). Around this time, many students write down their wishes to pass the entrance exams into junior, senior high school and university. They pray for success to enter the school they want in April. We wrote down our wishes on ema too!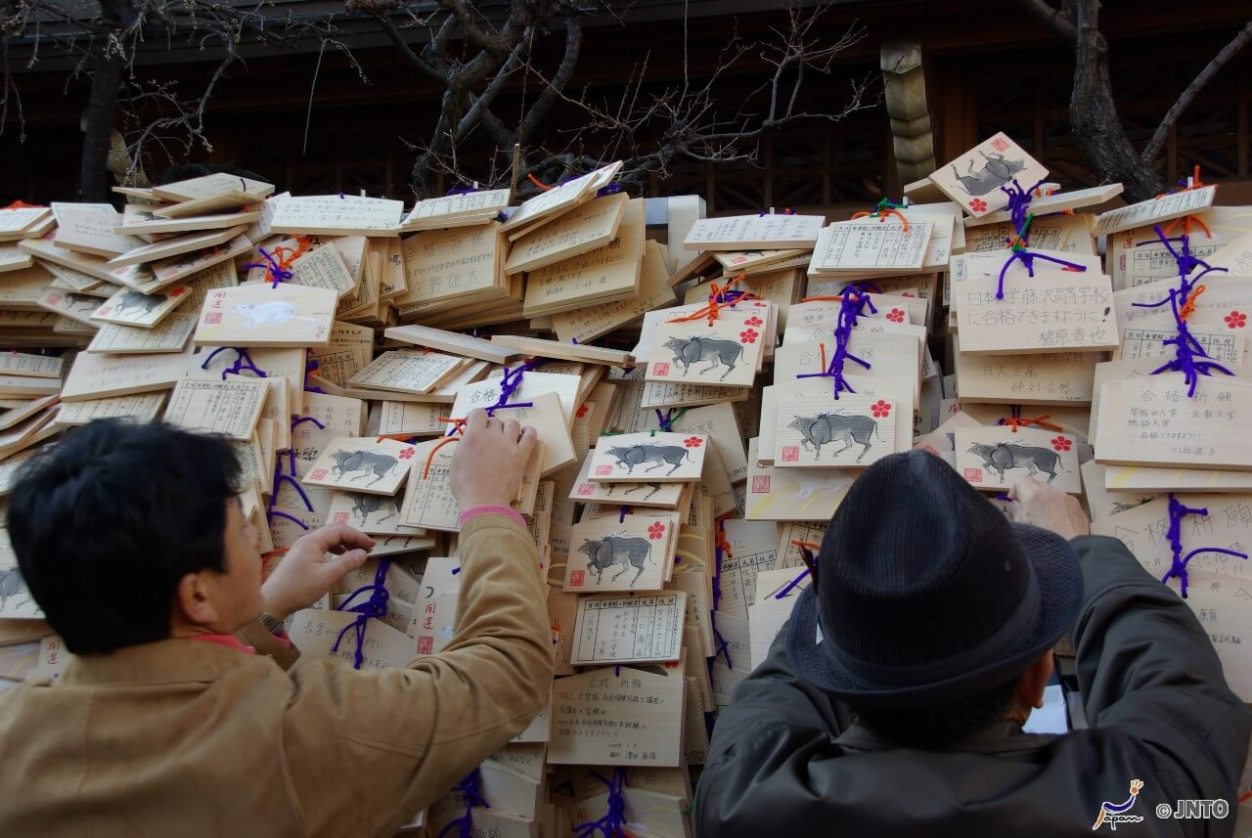 Then, we took the subway to Korakuen Station in Bunkyo Ward, where the rest of our sightseeing spots for the day awaited us.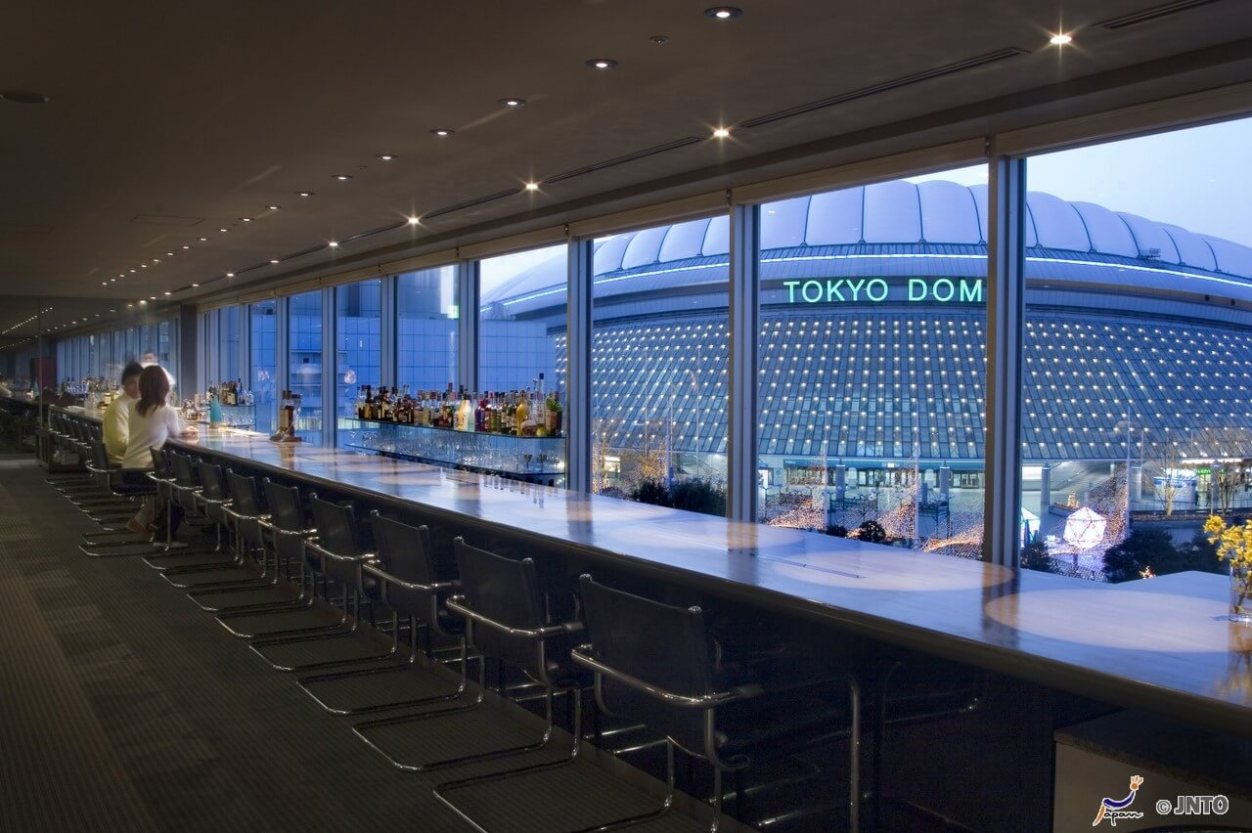 Tokyo Dome City
Many Japanese people like to spend time at this popular entertainment complex in Bunkyo Ward. Tokyo Dome City consists of a baseball stadium (Tokyo Dome), amusement park, shopping mall and spa resort (LaQua). We had lunch together at a restaurant which served doria, a western-style rice casserole with white sauce, that originated in Japan! It tastes like gratin.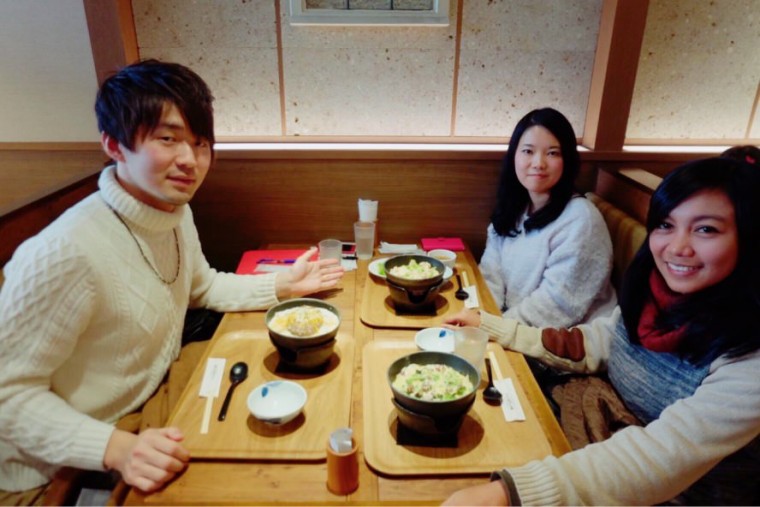 Purikura
Purikura is a popular activity among Japanese students, young women and couples. These machines let you take pictures and decorate them, before printing them on sticker paper. If you have chance, go try it!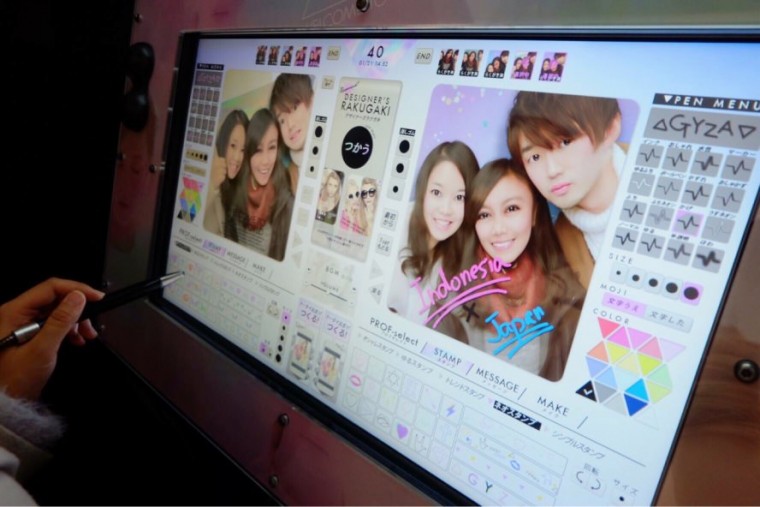 Don Quijote
Next, we introduced her to discount chain store Don Quijote. There are about 160 stores throughout Japan. They sell many kinds of products from groceries to cosplay goods. We found a unique beauty face pack that had Kumadori (Kabuki face paint) printed on it. This could be a good souvenir for your friends!
Koishikawa Korakuen Garden
Finally, we visited Koishikawa Korakuen Garden, adjacent to Tokyo Dome City. This is one of the oldest and best gardens among the preserved parks in Tokyo. Open hours are from 9am until 5pm, and entrance costs 300 yen. Feel as if you've traveled back in time to the Edo period here. After walking around the park, we went back to Korakuen Station and said goodbye.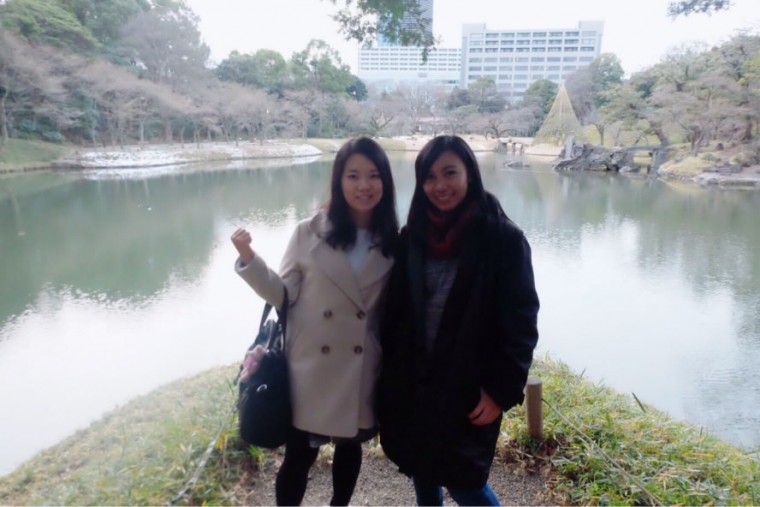 This is just a small look into one of the many adventures you can have with Japan Tour Guide. We are looking forward to guiding you around the city and showing you the ins and outs of Japan!