The secret to Niigata's rice—especially the famous rice variety Koshihikari—lies in melted snow and run-off water which contain an abundance of nutrients and minerals. The area is also known for producing prestigious sake and fresh, high-quality seafood thanks to its location on the coast of the Sea of Japan.
Niigata—the rice kingdom of Japan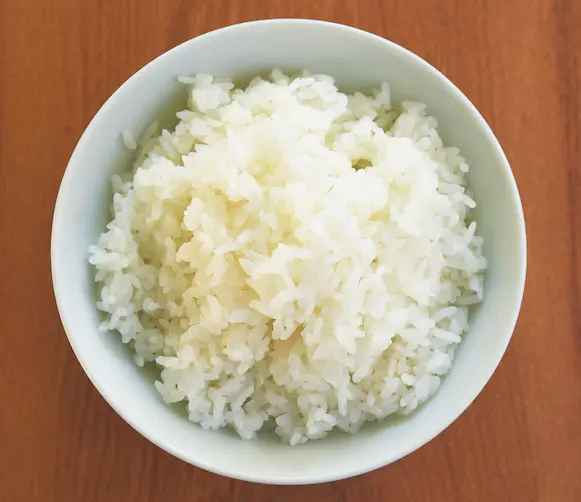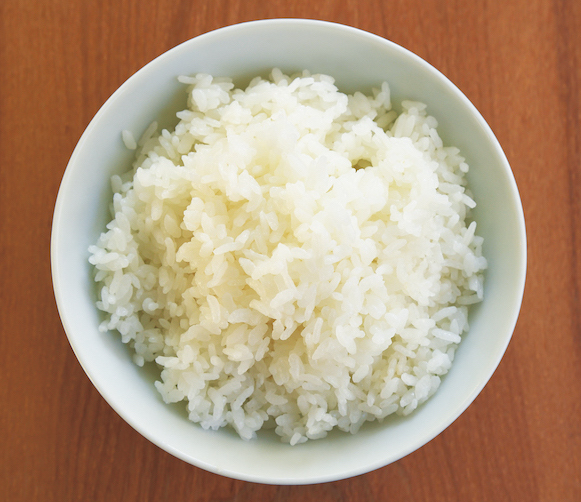 Niigata's Koshihikari rice is best known for its aroma, chewy texture and sweetness that fills the mouth with each bite. When in town, you must not miss the chance to enjoy a bowl of steaming rice. To enhance the flavour of rice and create a harmony of taste, the locals have developed a variety of side dishes to go with it. Here are our recommendations.
Editor's Pick 1: KaguranaNban miso
¥650/Asahi Shouzi
Kagurananban is a kind of hot chili pepper with an appearance that has been likened to traditional Kagura masks. Originating in the Nagaoka area, the vegetable-based miso paste is a traditional seasoning that goes perfectly with rice.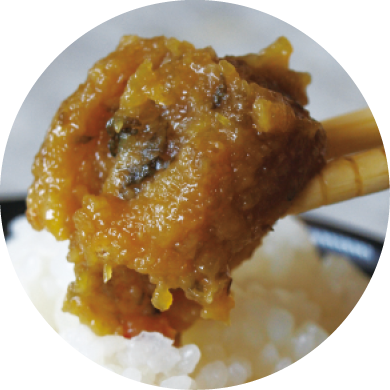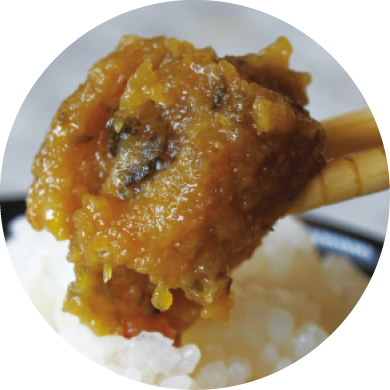 Editor's Pick 2: Picked blowfish ovary
¥1.944 / Sudakasuke Shoten
After pickling it in salt for two years and rice bran for another year, the detoxified blowfish ovary releases a sweet flavor that has been treasured by people of Sado since the Edo period. Although every household used to have its own recipe, there is only one shop remaining on the island dedicated to passing on this heritage.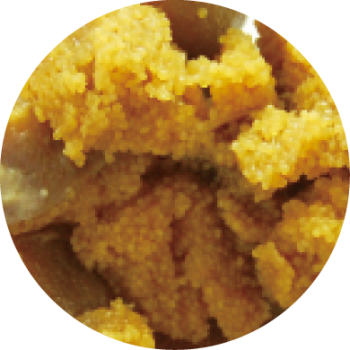 Editor's Pick 3: Salmon bones cooked in soy sauce
¥1,037/Kikkawa
The history of eating salmon in Murakami dates back to the Heian period (794-1185), giving rise to over 100 ways of preparing salmon in the locality. Not only the fish meat, but also the skin, bone and innards are all used as cooking ingredients. Salmon bones skillfully cooked in soy sauce and rice wine mirin is an example of how well the locals make use of nature's blessings.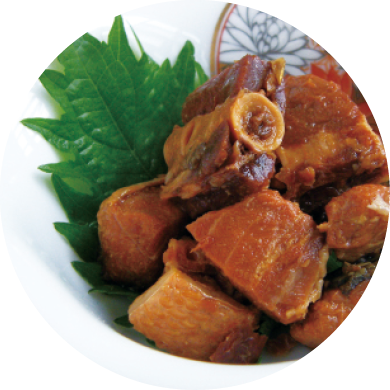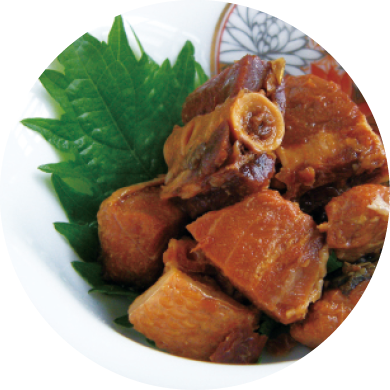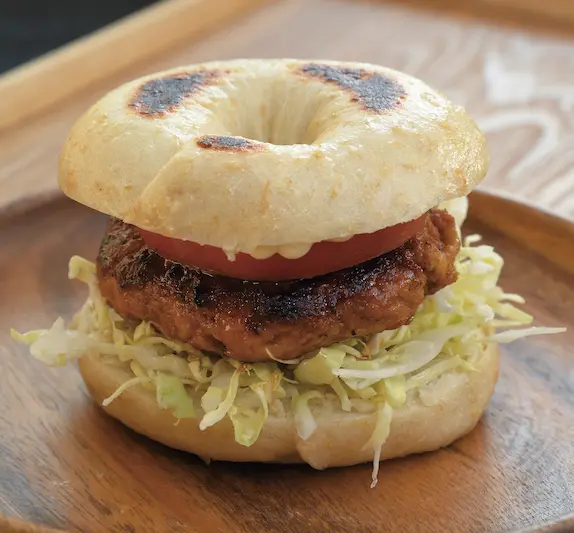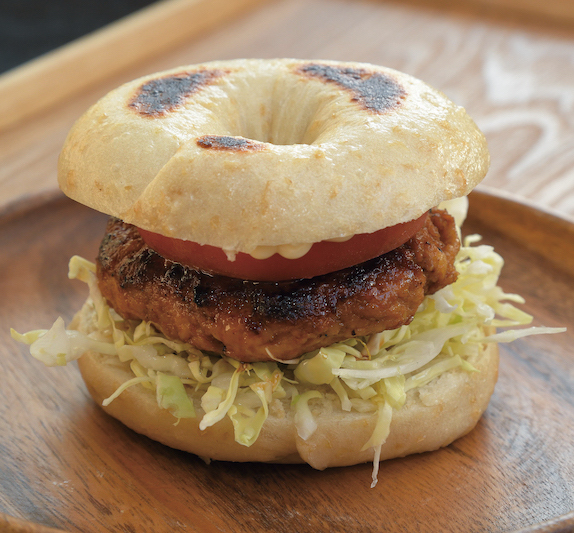 A Different Rice Experience
Iwappara Matsu-en-don is a restaurant run by local rice farmers who insist on using home-grown Koshihikari rice and flour to make the one-and-only brown rice bagel hamburger. Topped with freshly picked vegetables and marinated chicken fillet, the dish is an invention in itself.
Iwappara Matsu-en-don
Hours: 10am-2pm (L.O. 2pm), 5pm-9pm (L.O. 9pm), closed on Thursdays
Access: A 10-minute walk from Iwappara Ski Resort Station on the JR Joetsu Line
Address: 2F Pisute Yuzawa Building, 252-2 Tsuchidaru, Yuzawa Town, Minamiuonuma-gun, Niigata Prefecture
Website: miwanouen.net/iwappara.html
(Japanese)
Rice has never tasted so good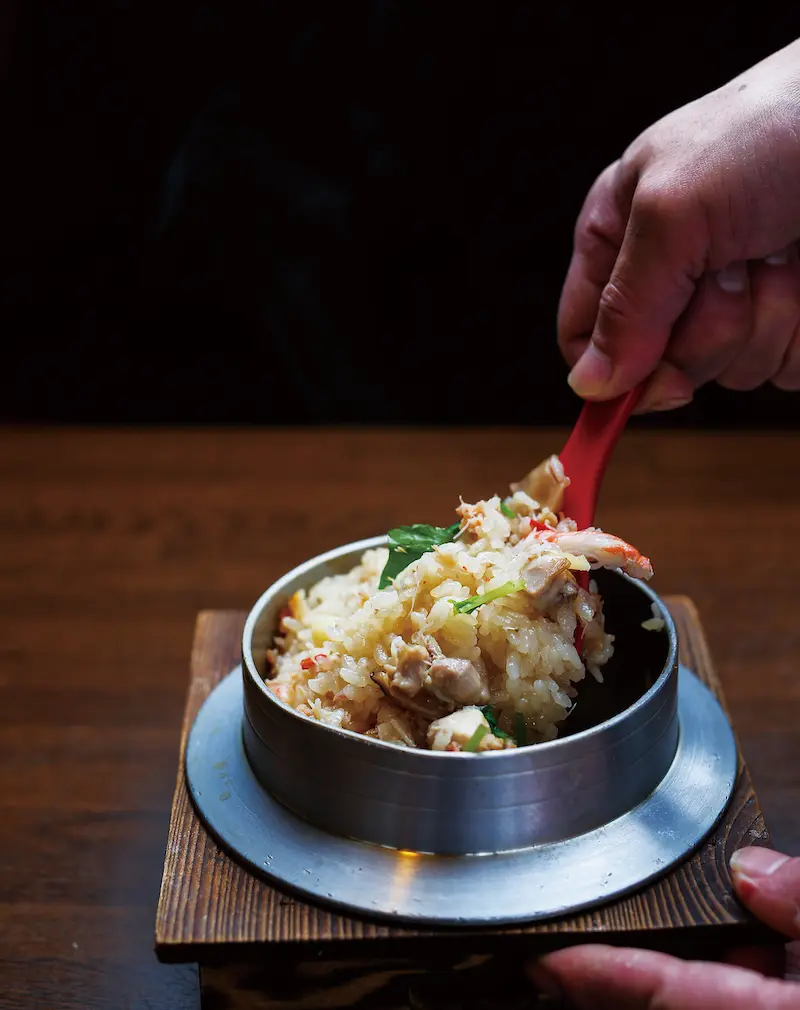 Kamameshi, a traditional rice dish cooked in an iron pot called kama, is one of the traditional dishes of Tsubame City. Koshihikari rice and seasonal vegetables are simmered in fragrant broth made using natural kelp, bonito flakes and shiitake mushrooms to bring out the full flavour of each ingredient. Trust me, the smell of freshly cooked rice billowing from the pot alone is enough to make you salivate with hunger!
Kamameshi Shogetsu
Hours: 11am-2pm, 5pm-10pm, closed on Mondays
Access: A 10-minute walk from Nishitsubame Station on the JR Yahiko Line
Address: 227 Sakuramachi, Tsubame City, Niigata Prefecture
Website: tsubame-kankou.jp/buy_eat/ (Japanese)
Gobble up fresh seafood at sakana no ameyoko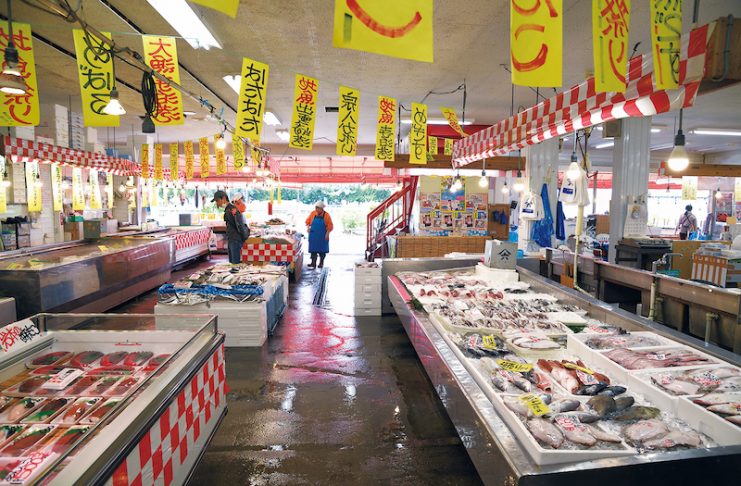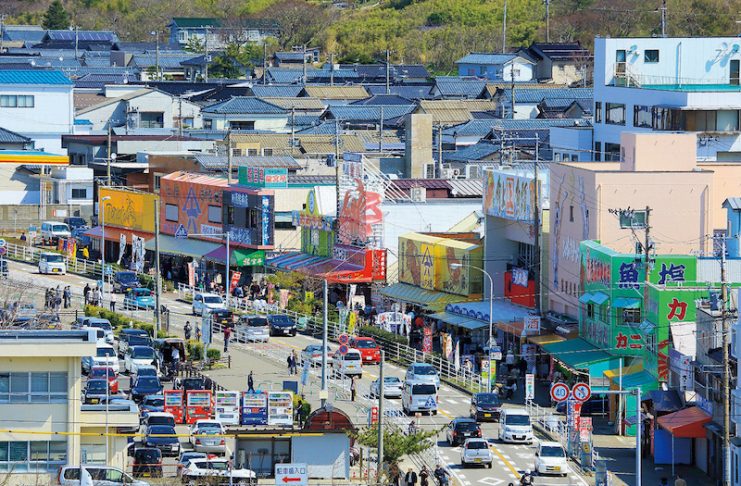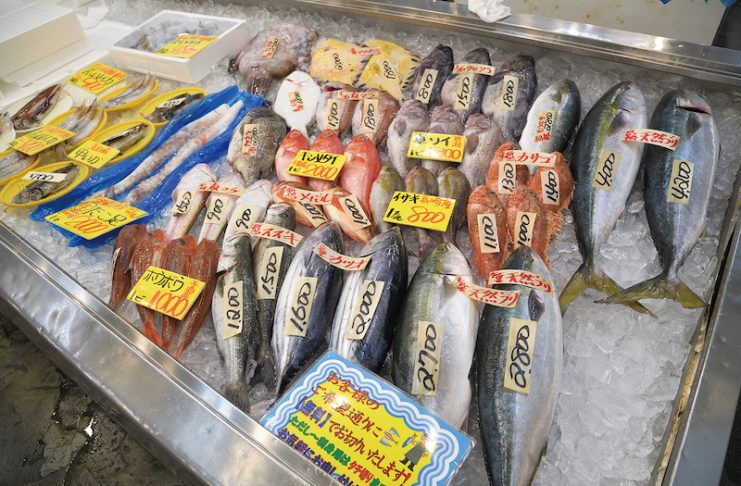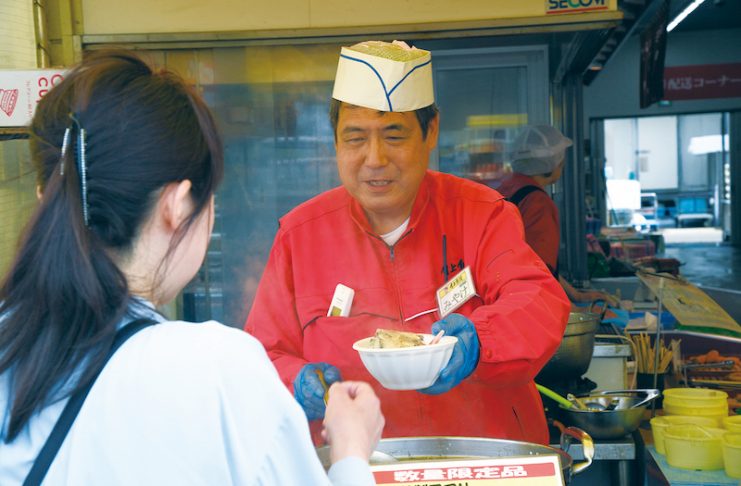 Located on the coast of the Sea of Japan, Nagaoka's Teradomari is a famous fishing port with a cluster of seafood restaurants lined along National Highway No. 402. Not only will you find locally caught fish at Sakana no ameyoko, but also a variety of seafood from across Japan is transported here on a daily basis. Some of the must-trys include seafood donburi, grilled seafood and banyajiru, or literally "soup of the guardian house" in Japanese.
Hours: 8.30pm-5pm (the facility opens 30 minutes earlier on Sundays)
Access: Take a bus headed in the direction of Sakaimachi or Oonotsumi from Nagaoka Station on the Joetsu Shinkansen for 60 minutes and get off at Sakana-no-ichiba-dori Stop
Website: enjoyniigata.com/en/detail/page/detail/5113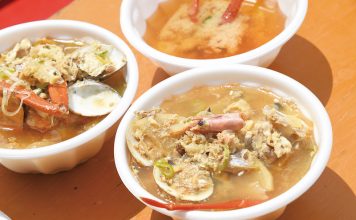 In the past, this hearty soup was cooked by fishermen at the guardian house (banya) to fill empty bellies. The soup contains fish cut into small pieces, seasonal vegetables, crabs, and miso paste for additional flavouring.
Sample juicy grilled seafood skewers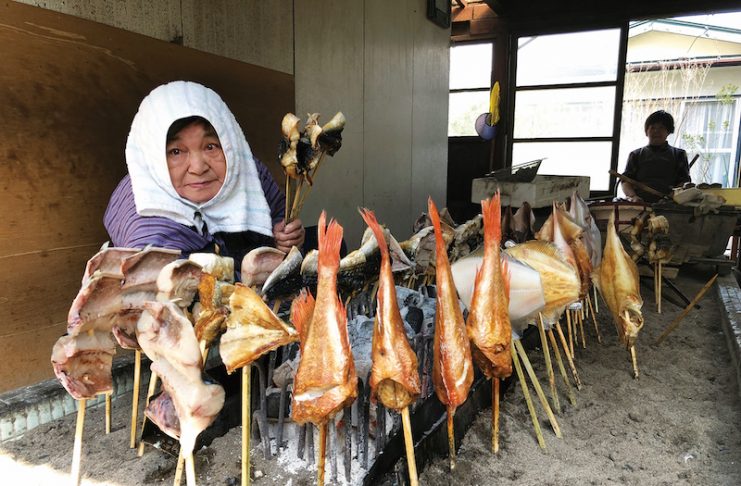 Seafood from Izumozaki is highly regarded by many Japanese cooks. Hamayaki, or bamboo skewered fish grilled directly on the beach, is a local delicacy that is now sold mostly indoors. Originally used as a method to preserve freshly-caught fish, Hamayaki stalls were once a common sight on the beach. As excess fat drips off, the seafood becomes less greasy, healthier and tastier. Only a few eateries offer this traditional taste nowadays.
Ishii Seafood Shop
Hours: 8am-5pm (or until sold out)
Address: 475 Hagurocho, Izumozaki Town, Santo-gun, Niigata Prefecture
Access: A 50-minute bus ride from Nagaoka Station on the Joestu Shinkansen or a 10-minute bus ride from Izumozaki Station on the JR Echigo Line
Website: hamayaki.biz/index.html (Japanese)
Enter the world of Echigo Sake
With as many as 90 sake breweries, Niigata (Echigo province in the
past) is no doubt the place to go for a drink. Echigo Sake Museum
Ponshukan is a sake lover's paradise, providing a sampling service for
merely ¥500. The Echigo-yuzawa shop even has an inviting sake hot
spring that allows you to enjoy sake with all your five senses!
Echigo Sake Museum Ponshukan Niigata Shop
Website: www.ponshukan-niigata.com (Japanese)
Echigo Sake Museum Ponshukan Echigo-yuzawa Shop
Website: www.ponshukan.com (Japanese)
Enjoy premium Japanese SAKE, excellent snacks on board
Travel in style with JR East's Koshino Shu*Kura, a sake-themed train that offers unprecedented comfort and luxury. Taking a sip of selected Niigata sake and a bite of local delicacies while watching the scenery unfold through the windows is a pleasure you will remember forever. Live bands and sake-related events are also held on board to bring the travel experience to a new level.
Website: www.jreast.co.jp/e/joyful/shukura.html
*First cabin booking can only be booked through View Travel Package which is available for sale at JR EAST Travel Service Centers at Tokyo, Shinjuku and other stations, as well as at your nearby Travel Service Centers (View Plaza).

Niigata boasts the largest number of Japanese sake breweries in Japan and its annual production
volume ranks among the top three in the nation. What better way to learn about Japanese liquor than
to visit a brewery? Asahi Brewery, a historic establishment that will be celebrating its 100th birthday
in 2020, is opening its doors to tourists wishing to learn about the traditions and secret of Japanese
wine. The tour is available only from October to late April next year so do plan before dropping by.
Asahi-shuzo Sake Brewery
Address: 880-1 Asahi, Nagaoka City, Niigata Prefecture
Access: A 15-minute walk from Raikoji Station on the JR Shinetsu Main Line
Website: asahi-shuzo.co.jp/en/
*Reservation required for the 60-minute brewery tour (October to April of next year)