Matcha is loved all over Japan and foreigners are joining in on the powdered green tea hype. The delicious multi-layered dessert called "parfait" is very popular in Japan and many cafés have at least one on their menu. Now combine this tasty treat with all the goodness of green tea and you get an amazing Matcha Parfait!
The Best Matcha and Macha Parfaits
The best matcha – and parfaits – are found in Kyoto at Tsujiri. This shop has been specialized in matcha since 1860. The founder Riemon made many important contributions to the tea industry such as inventing the tea cabinet and enhancing tea flavors. Tsujiri has always used tea from Uji near Kyoto, the best area for green tea in Japan.
Walking in the Gion area of Kyoto you might miss this small shop as it completely blends into the street with similar facades. On the first floor you can buy take-out sweets and souvenirs. But where we really want to go is the second and third floord, Tsujiri Café. If you can't read Japanese, don't worry! The café has English menus available.
Matcha Parfaits at Gion Tsujiri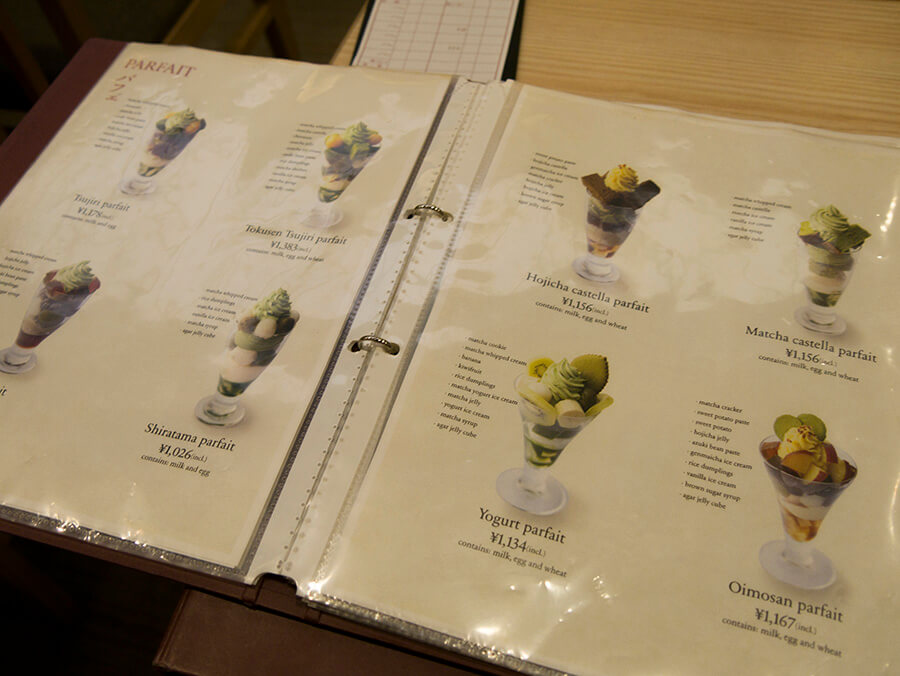 Out of all the amazing parfaits to choose from I decided to go with the current Spring Special parfait and once the parfait came I did not regret my decision for even a second. It was a beautiful creation of variatons of ice cream, matcha jelly, dango, matcha cream, cookies and crunchy flakes.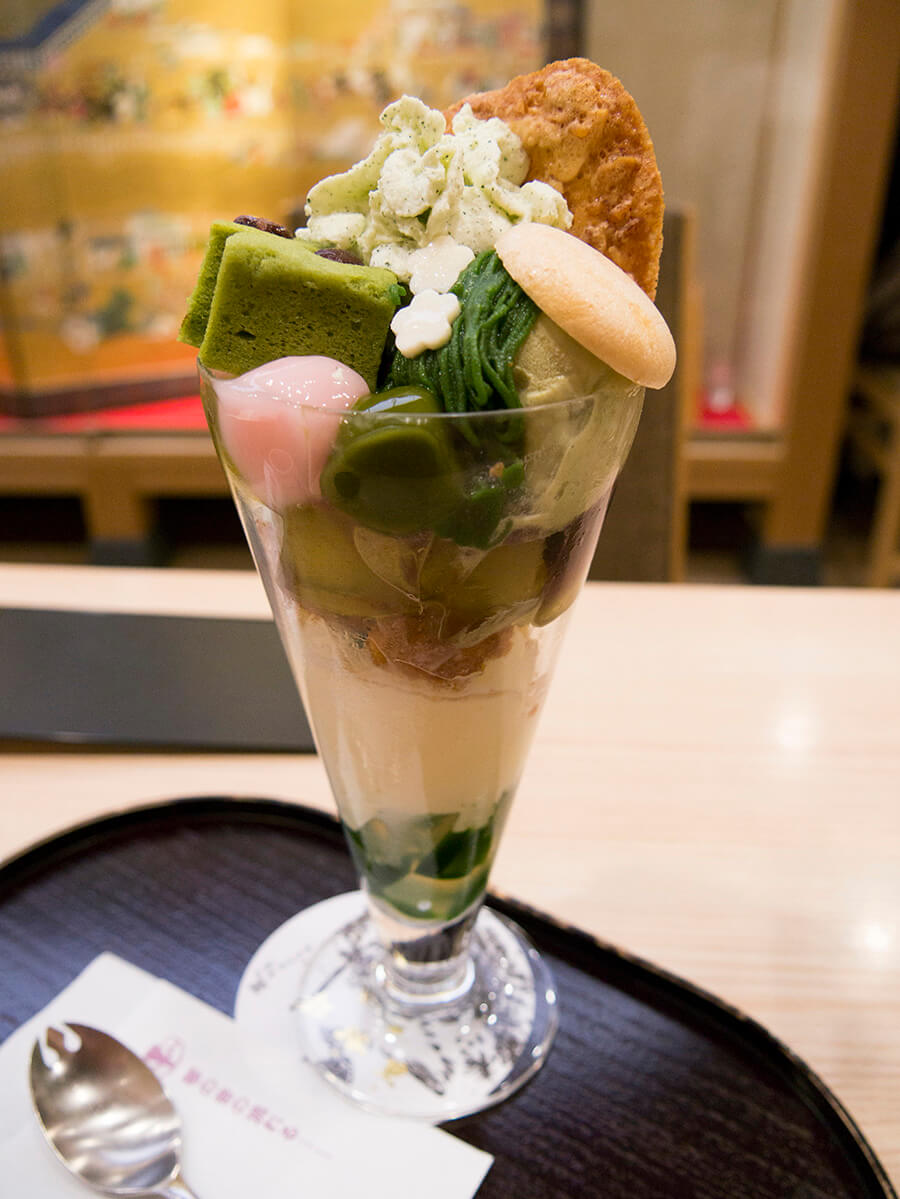 Even the coaster was so pretty that I had to take it home with me as a souvenir.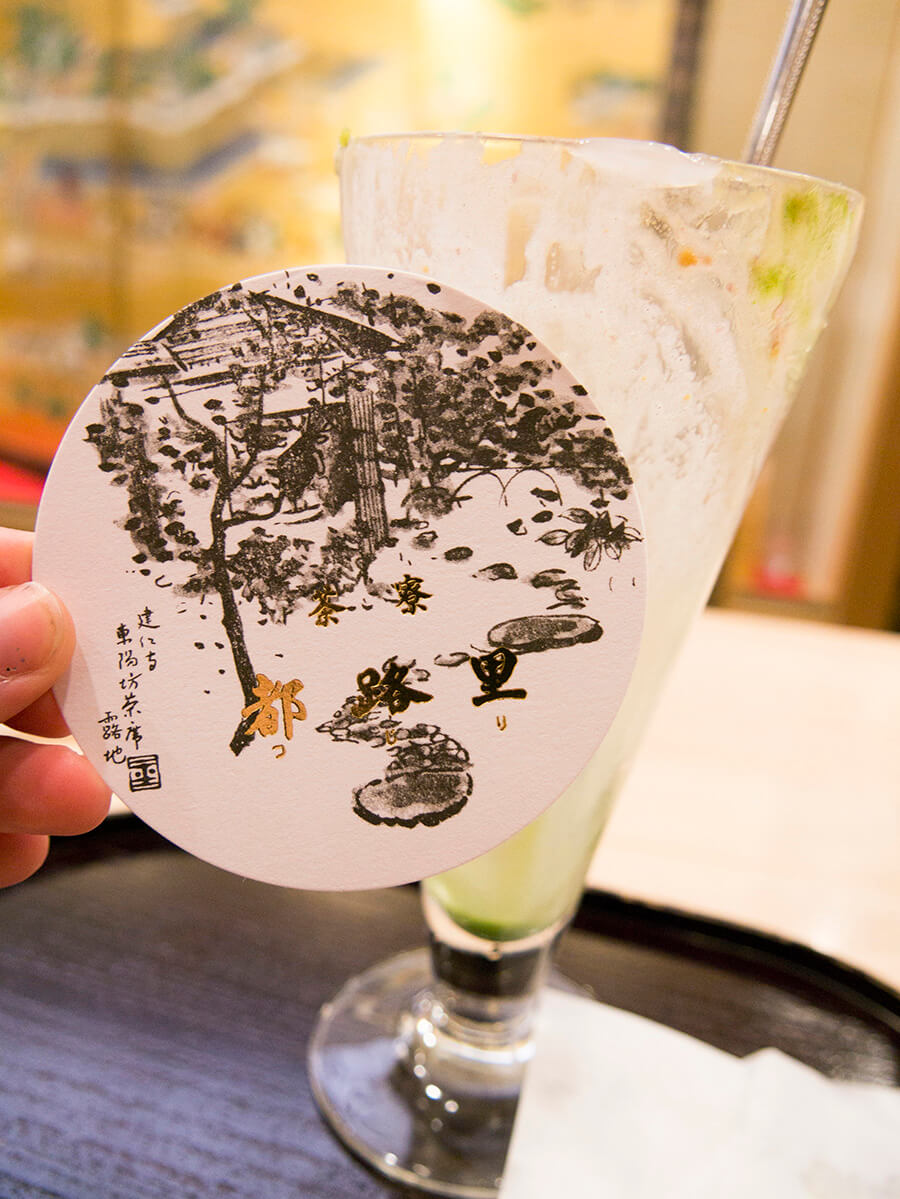 The interior of the shop is very Japanese and just invites you to sit down and relax.
If you are in Kyoto, a visit to this café is sure to delight any sweets and tea lover.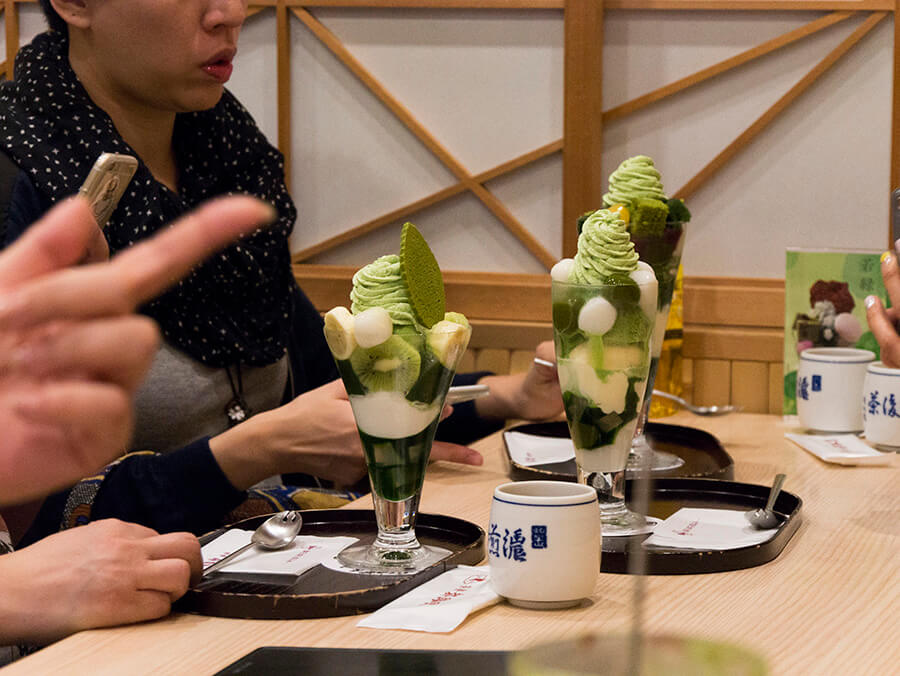 Gion Tsujiri Information
Access:
573-3 Gionmachi Minamigawa Shijo Dori Higashiyama-ku, Kyoto 605-0074.
Hours: open every day from 10:00 am – 10:00 pm
---
WATTENTION NINJA WRITER PROFILE

Ilse Montald
From popular culture to traditional culture, I've immersed myself in both. I love writing about tradition, history and sharing fun discoveries. If I'm not outside watching a festival parade I'm leisurely reading manga in kimono.
MORE ARTICLES BY THIS WRITER
|
ABOUT WATTENTION NINJA