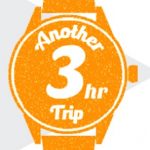 How to Make the Best of 3 Hours in Tokyo
It is the last day of your trip and you have three hours left before departing for the airport. Don't know what to do with the time? WAttention did the homework for you. Here is a three-hour itinerary that will leave you entertained, refreshed and with lots of memories of Japan!
SHINAGAWA 品川
Shinagawa is a major transport and commercial hub near Tokyo Bay – always lively and dynamic. While keeping its gardens and temples that have stood through history, it also boasts shiny new building complexes, chic shopping areas and a variety of cultural establishments like museums and theatres, especially on Tennozu Isle. These newly developed areas in Shinagawa are trendy and relaxing, and Tokyoites visit them for their spaciousness and holiday resort atmosphere. Both by day and night, this is a great area for long walks down the waterfront and enjoying the urban scenery.

東禅寺  
Tozenji Temple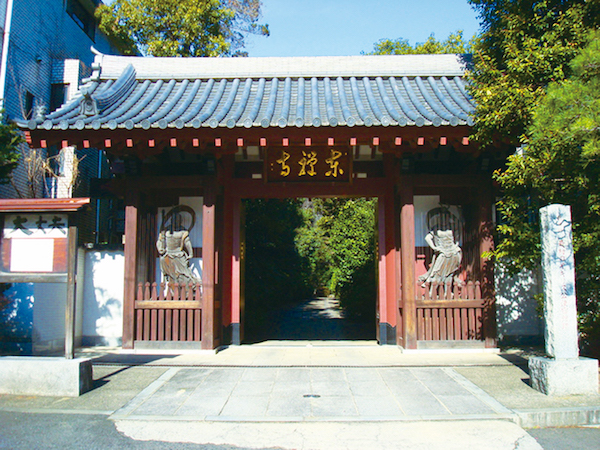 This temple has a history that dates back to the Edo period. In 1859, one year after Britain and Japan signed a treaty of commerce, the British Embassy was opened in the temple precinct. However, the temple was attacked by locals who fiercely resisted foreign intrusion. It is said that sword cuts and bullet marks still remain in the pillar of the Okushuin and the genkan. History comes to life when you step into this magnificent temple.
Access: 11 minutes' walk from Shinagawa Station
Address: 3-16-16 Takanawa, Minato-ku

アウトバックステーキハウス 品川高輪店
Outback Steakhouse Shinagawa Takanawa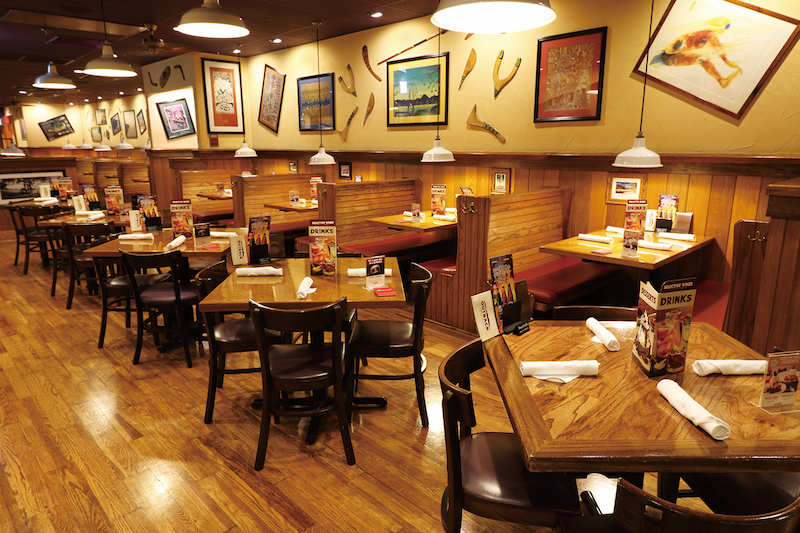 Indulge in excellent food in a relaxed atmosphere at the Outback Steakhouse, a restaurant with an Australian theme. As they say, their attitude to life is "down-to-earth, laid-back, no worries." Their attitude to food is a different story. This steakhouse hand selects all their meat cuts, carefully preparing everything from scratch. Steak here is given the utmost attention in preparation, so that by the time it comes to you it's in its perfect form.
Hours: 17:00-23:00 (Mon-Thu), 17:00-24:00(Fri),11:00-23:30 (Sat),11:00-23:00 (Sun/ Public Hoilday)
Access: 1 minute's walk from Shinagawa station Takanawa side of JR-Line

マクセル アクアパーク品川
Maxell Aqua Park Shinagawa
Only 2 minutes from Shinagawa station, this aquarium is equipped with sound, lighting effects and video projections, combining with day and night dolphin performances that will mesmerize the audience. It also features a gigantic underwater tunnel where you can watch all kinds of fish dancing around you.
All in all, Maxell Aqua Park Shinagawa has approximately 20,000 creatures from about 350 different species! There are various events through the year that incorporate the themes of changing seasons in Japan. Rain or shine, you can have a fun-filled day here to 10 pm.
Hours: 10:00-22:00
Access: 2 minutes' walk from Shinagawa Station Takanawa Exit
Admission: High school students or older 2,200 Yen, elementary and middle school students 1,200 Yen, children 4 years and over 700 Yen. *Extra charges apply to attractions and performance shows
Address: 4-10-30 Takanawa, Minato-ku
URL:http://www.aqua-park.jp/aqua/en/

御殿山庭園
Gotenyama Garden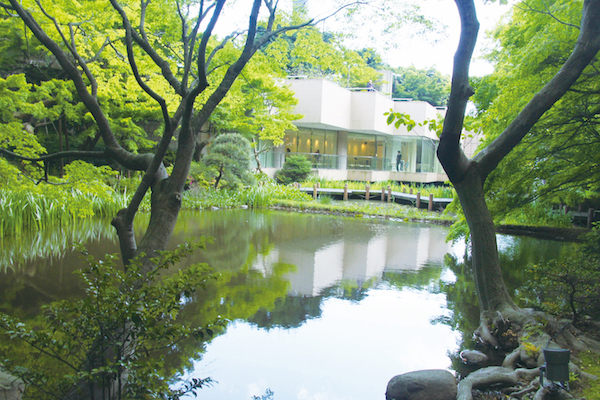 Gotenyama was a notable spot for cherry blossoms viewing during the Edo period and it also served as a hunting ground for the Tokugawa Shogunate. For those interested in art, its beauty is captured by ukiyo-e master Katsushika Hokusai in the Thirty-Six Views of Mt. Fuji. The garden belongs to Gotenyama Trust City, and is home to four hundred cherry trees, attracting tourists from both Japan and abroad every spring. In summer enjoy hydrangea, in autumn, red leaves and gingko, and in winter camellia hiemalis flowers. Enjoy a cup of tea at the tea house and let time pass you by in this colorful, aromatic garden.
Access: 10 minutes' walk from Shinagawa Station Takanawa Exit
Address: 4-7-36 Kita Shinagawa, Shinagawa-ku (inside Tokyo Marriott Hotel)

品川宿
Shinagawa-juku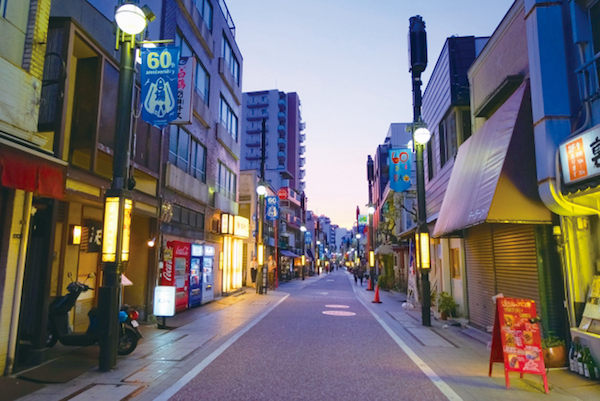 Shingawa-juku was one of the post stations along the Tokaido (a road connecting Tokyo and Kyoto during the Edo period). It is located between present-day Kita-Shinagawa Station and Aomono- Yokocho Station. Although the area sustained fire damage in the past and is not as crowded as it used to be hundreds of years ago, a stroll through this nostalgic neighborhood is still charming.

天王洲アイル
Tennozu Isle
Located in Tokyo Bay, Tennozu Isle is popular among Tokyoites as a holiday resort. The area is home to a variety of cultural establishments such as art galleries and theatres surrounded by water and green spaces. This is the ideal place to encounter Japanese art and culture. There are also chic shops and restaurants on the waterfront for you to explore. Visit Tennozu Isle and indulge in a relaxing atmosphere in the middle of the bustling city of Tokyo.

芝浦中央公園
Shibaura Chuo Park
<!–nextpage–>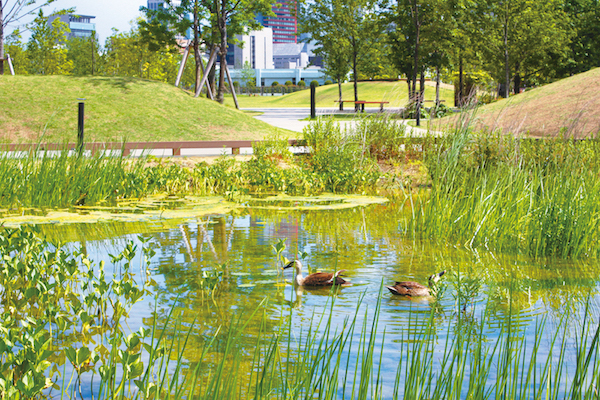 A calm oasis nestled in the middle of busy streets, Shibaura Chuo Park is where wild nature joins in perfect harmony with the skyscrapers of Tokyo. If you happen to visit between May and mid-October, you'll have the opportunity to see roses in full bloom.
Hours: 7:00-17:00 (January to April, October to December) 6:00-19:00 (May to September)
Access: 10 minutes' walk from Shinagawa Station East Exit
Address: 1-2-28 Konan, Minato-ku
Url: http://shibaurachuopark.com/shibaura-chuo-park (Japanese only)

品川シーズンテラス
SHINAGAWA SEASON TERRACE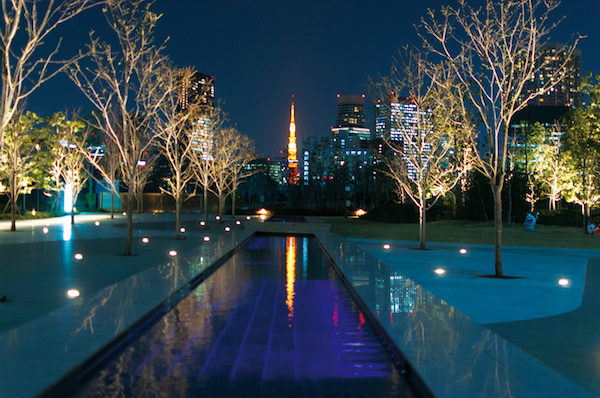 The open terrace on the second floor of Shinagawa Season Terrace commands an excellent view of Tokyo Tower, with cherry blossoms blooming in the background in spring and vivid autumn leaves adding a touch of nostalgia during fall. You can also take in a gorgeous view of the tower in the evening with all its lights on. If you are a lover of Japanese drama, don't miss the chance to visit this actual shooting location.
Access: 6 minutes' walk from Shinagawa Station Konan Exit
Address: 1-2-70 Konan, Minato-ku
Url: http://shinagawa-st.jp/en/