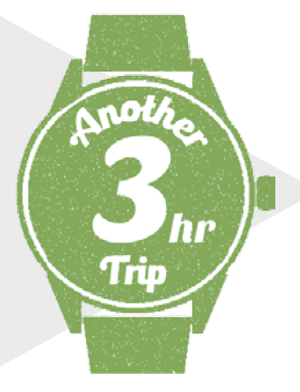 How to Make the Best of 3 Hours in Tokyo
It is the last day of your trip and you have three hours left before departing for the airport. Don't know what to do with the time? WAttention did the homework for you. Here is a three-hour itinerary that will leave you entertained, refreshed and with lots of memories of Japan!
TOKYO
Explore Japan's Wall Street
Not many people know that the financial district, considered the hub of the Japanese economy, lies just a stone's throw away from Tokyo Station. While it's mainly a business area, visitors can still spot well-established old shops that have inherited traditions and ways of living from the times when Tokyo was still called Edo.

Start at Tokyo Station / Yaesu Shopping Mall
Yaesu Shopping Mall, directly connected to Tokyo Station Yaesu exit, is an underground shopping mall boasting close to 180 top-class shops and restaurants. If you walk away from Tokyo Station all the way across the shopping mall, you will reach Chuo Dori Avenue. To your right, lies Ginza, to your left, Nihonbashi. Since the Edo period, Chuo Dori Avenue has long been considered Tokyo's most prestigious street. Continuing along this avenue, you will see a lot of high-rise buildings, but you can still find many shops with a long history. One historic and imposing building stands out in particular, Nihonbashi's Takashiyama Department Store. We will return, so for now, let's keep moving along. Five-minutes walk.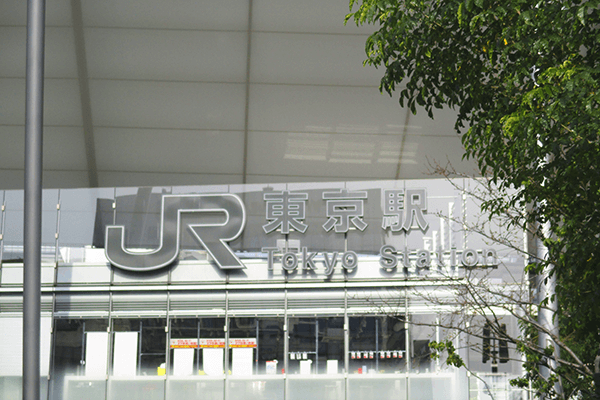 Hours:
Differ by facility
Access:
Direct access from Yaesu Central Entrance, Yaesu South Entrance and Yaesu North Entrance of JR Tokyo Station.
Address:
Floor B1 & B2, 2-1 Yaesu, Chuo-ku, Tokyo
Url:
http://www.yaechika.com/english/index.php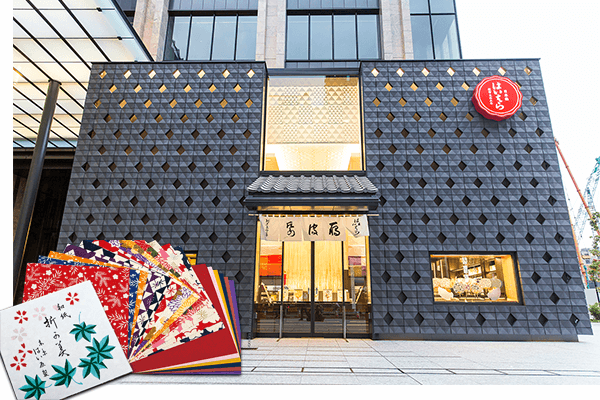 Haibara / Shugyoku Bunko Gallery
Haibara is a store with a chic, black and modern facade and decorated with a noren, a traditional Japanese shop curtain that somehow suits it well. Surrounded by taller buildings, this washi or traditional Japanese paper seller has been in the area for more than 200 years. The store's hand-made beautiful stationery products made with washi are certainly eye-catching. The history and culture of washi paper that Haibara has cultivated is showcased to the public at its Shugyoku Bunko Gallery. 12-minutes walk
Hours: 10am – 6:30pm (Mon-Fri), 10am – 5:30pm (Sat-Sun)
Access: Direct access from Nihombashi Station Exit B6 (Tokyo Metro Ginza Lina, Tozai Line, Toei Asakusa Line)
Address: Tokyo Nihombashi Tower, 2-7-1 Nihombashi, Chuo-ku, Tokyo
Url: http://www.haibara.co.jp/en/

Kabuto Jinja Shrine
If you continue walking on the same direction you will reach Nihonbashi. Then, turn right at the intersection in front of you. After passing the highway, you will find yourself at the Kabuto-cho area, home to Tokyo's financial district and filled with banks and securities companies. This area is also considered the birthplace of Japanese banks. Here you will find Kabuto Jinja, a small shrine frequented by people working in the financial industry. One-minute walk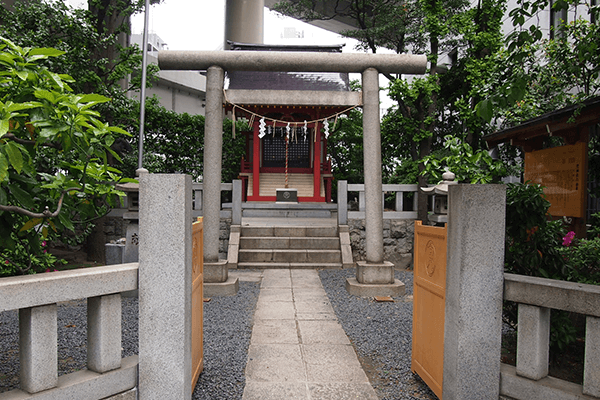 Access: 6-min walk from Nihombashi Station (Tokyo Metro Ginza Lina, Tozai Line, Toei Asakusa Line)
Address: 1-12 Nihombashi Kabuto-cho, Chuo-ku, Tokyo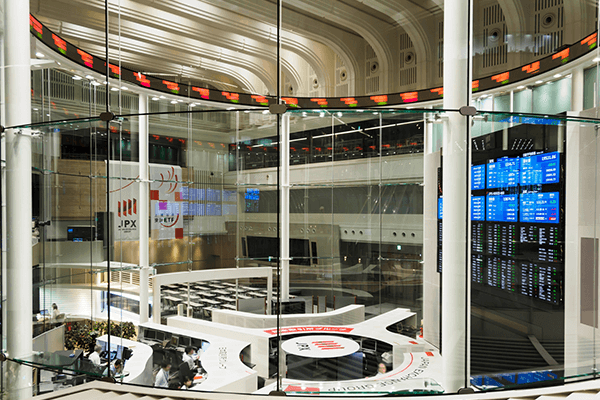 Tokyo Stock Exchange
Located to the south of Kabuto Jinja Shrine is TSE Arrows, a space offering information about the stock exchange as well as tours that anyone can join. See the economy in motion as Japanese companies trade in real time. Guided tours in English are offered twice per day. Six-minute walk
Access: 5-min walk from Kayabacho Station Exit 11 (Tokyo Metro Tozai Line), 7-min walk from Kayabacho Station Exit 7 (Tokyo Metro Hibiya Line), 5-min walk from Nihombashi Station Exit D2 (Toei Asakusa Line)
Address: 2-1 Nihombashi Kabuto-cho, Chuo-ku, Tokyo
Url: http://www.jpx.co.jp/english/


Kabutocho・Kayabacho Machikado Museum
Traditional festivals have long been held in this area. But even if no festivals are scheduled when you visit, this musem's year-round exhibition features the wonderful mikoshi and floats used during the festivals.10-minutes walk
Hours:
8:30am – 8pm
Access:
2-min walk from Kayabacho Station Exit 12 (Tokyo Metro Hibiya Line, Tozai Line)
Address:
15-3 Nihombashi Kabuto-cho, Chuo-ku, Tokyo
Url:
http://chuoku-machikadotenjikan.jp/tenjikan/kabutocho_kayabacho/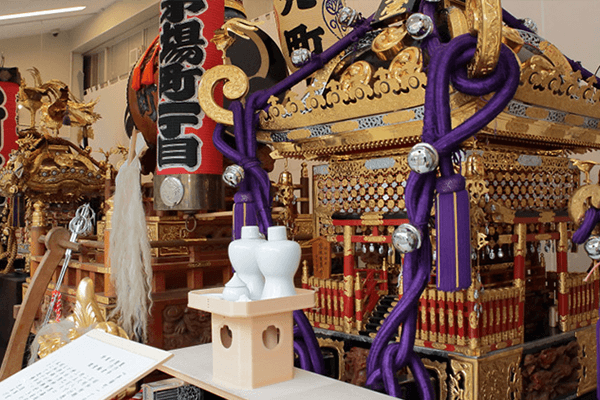 Nihonbashi Takashimaya department store
The final spot on this tour is the previously mentioned Nihonbashi Takashimaya department store. This famous building is an interesting blend of European elements and Japanese construction methods and has been designated an important cultural property. From the marble colonnade at the entrance to intricate decorations, there is much to admire. The store's duty-free counter and tablet assisted, multilingual interpretation service make your shopping experience more comfortable. 10-minutes walk
Hours: 10:30am – 7:30pm (restaurants open until 9:30pm)
Access: 5-min walk from JR Tokyo Station (Yaesu North Entrance)
Address: 2-4-1 Nihombashi, Chuo-ku, Tokyo
Url: https://www.takashimaya.co.jp/tokyo/store_information/index.html