Nestled in the mountainous Tochigi prefecture, to the north of Tokyo, Nikko is mostly known for the intricately decorated Nikko Toshogu Shrine, the final resting place of Tokugawa Ieyasu, the founder of the Tokugawa Shogunate. However, equally impressive and often overlooked by foreign tourists is the area's breathtaking nature. We present you with a sample itinerary and ideas on how to best explore Nikko's nature.
Taking the Limited Express Train from Tokyo to Nikko
We recommend starting as early as possible to make the most out of your day, especially if you want to make it as a day-trip. However, staying the night will allow for a more relaxed itinerary.
The most convenient way to reach Nikko from Tokyo is departing from Asakusa Station on Tobu Railway's Revaty Limited Express train that makes the trip in just an hour and 50 minutes.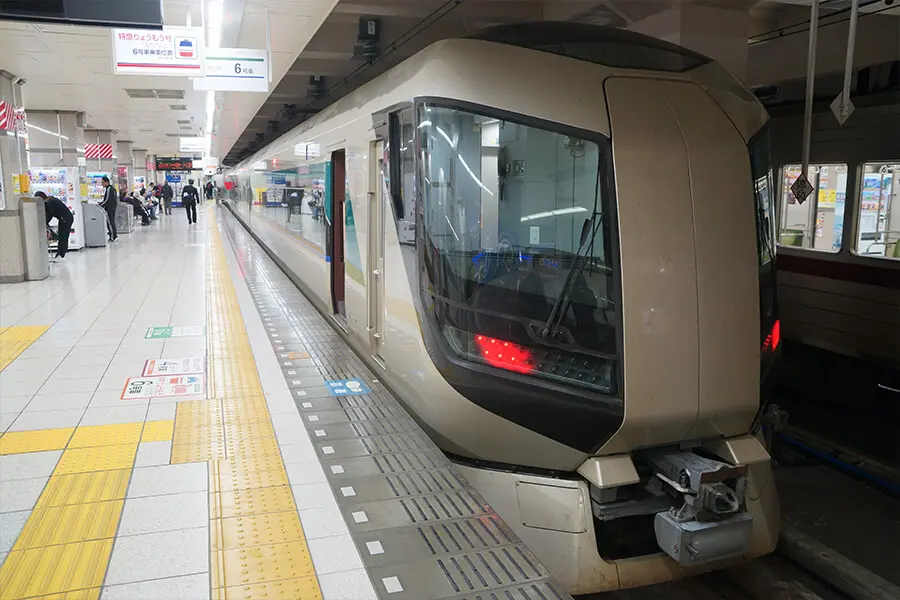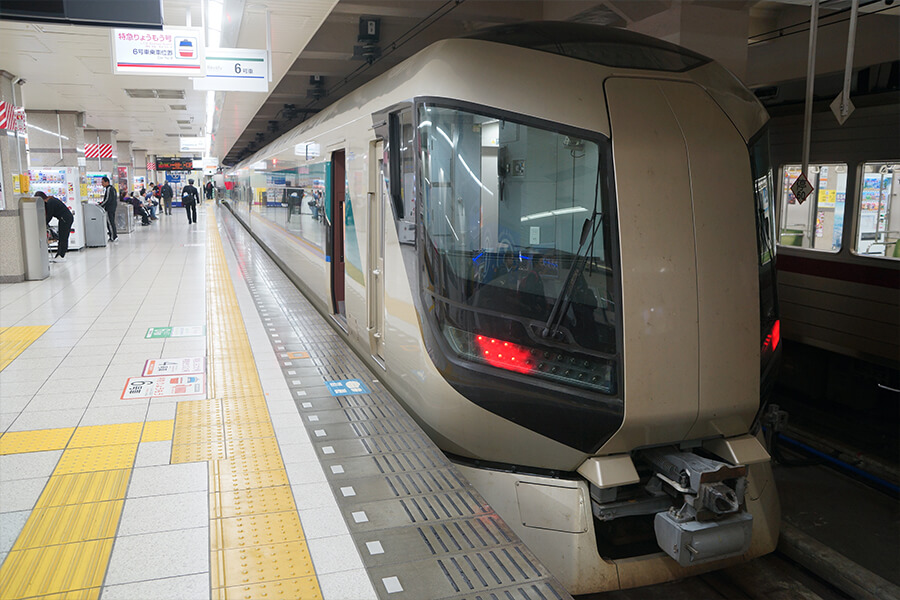 Since I was going as a day-trip, I decided to catch the earliest train departing at 6:30am. Despite feeling still half-asleep, as the train was leaving Tokyo, I was rewarded by great views of Asakusa's bridge over the Sumidagawa river at dusk and the TOKYO SKYTREE glowing in the morning mist.
The ride was very smooth, with comfortable seats, power outlets and free Wi-Fi connection. Eventually, after a while of looking out the window, I dozed off and before I knew it, I was already at Tobu Nikko Station.
A Warm Welcome at Tobu Nikko Station
Tobu Nikko Station is a barrier-free station that is particularly welcoming to foreign tourists, and offers a tourist information center, souvenir shops and rental lockers. There, you can purchase all kinds of tourist passes to make the most out for your adventure in Nikko, some of them are available exclusively to foreign visitors!
I decided to purchase the Senjogahara Free Pass for 2,650 yen, which is valid for two days and allows travel on Tobu buses between Tobu Nikko Station and different stops around Lake Chuzenji Area.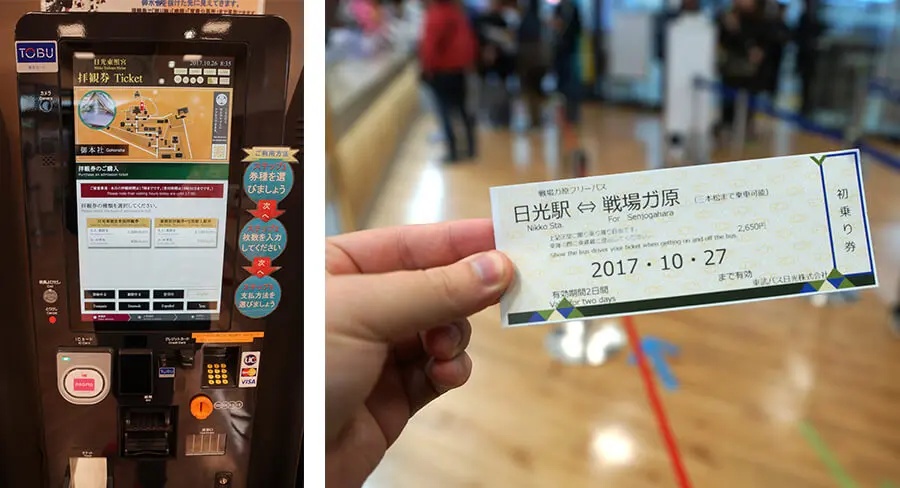 Make sure to consult with the station staff which pass is most convenient for your planned itinerary, or use one of the vending machines with instructions in many languages. When you leave the station, look for the platform with your destination written on it to make sure you catch the right bus.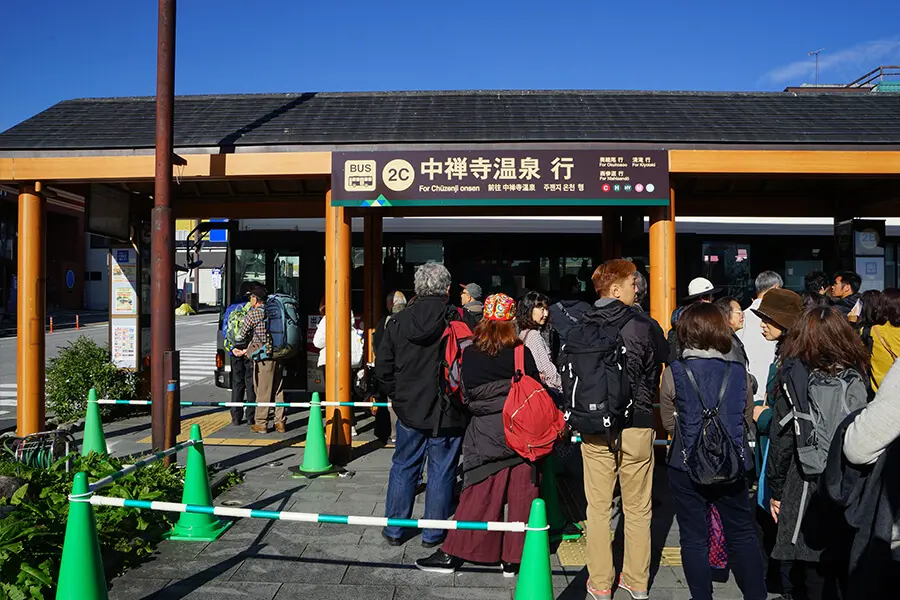 The bus took me on up the mountain on the famous Irohazaka Slope, which was lined by trees with different shades of red, amber and orange.
Panoramic View from Akechidaira Ropeway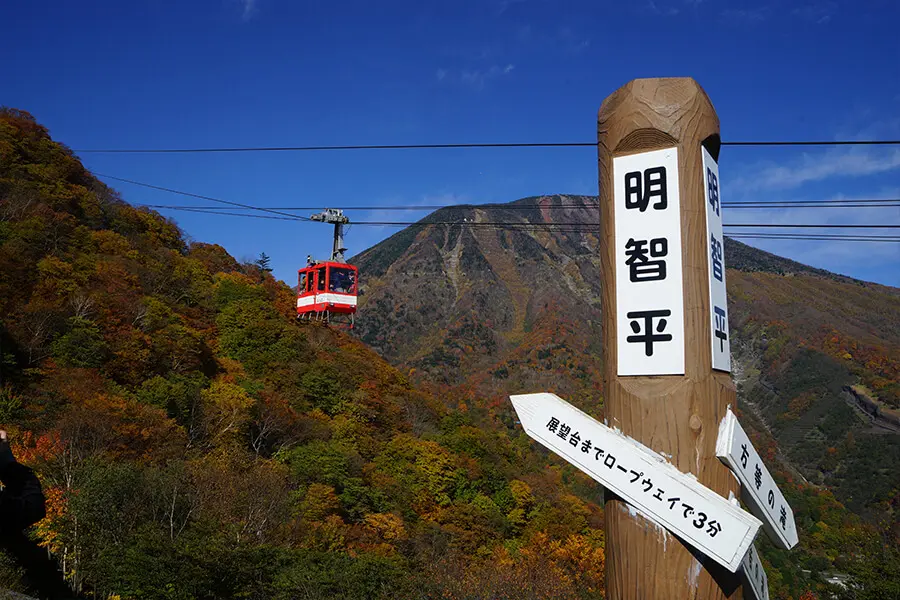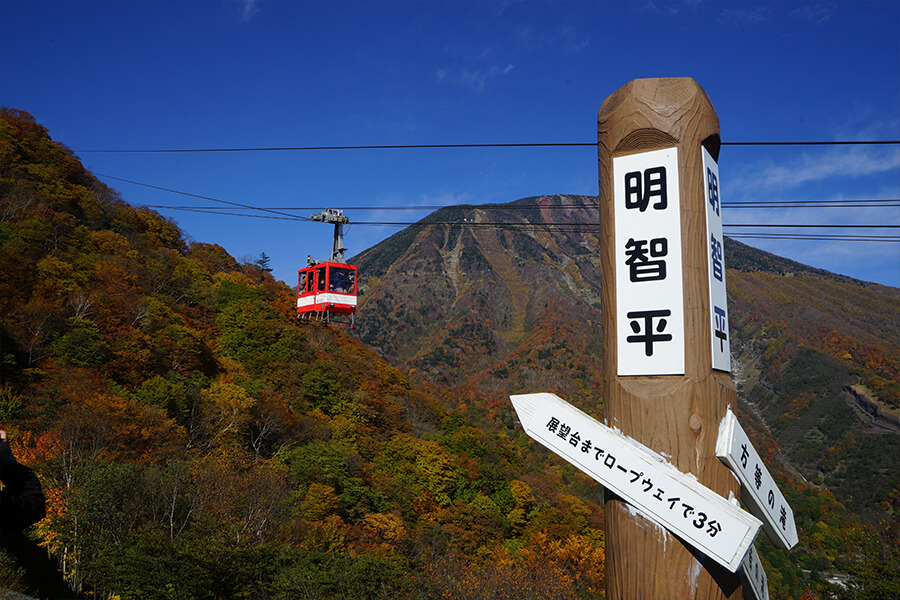 I got off at Akechidaira bus stop, where the lower station of Akechidaira Ropeway is located. From mid-October, the autumn foliage attracts lots of people, so the area was very crowded. These conditions proved ideal for a sneaky macaque to snatch away a plastic bag with food from an unsuspecting tourist. Since I was not the victim, it was admittedly a funny moment, but beware of them, as they are not afraid of people and could become aggressive if provoked.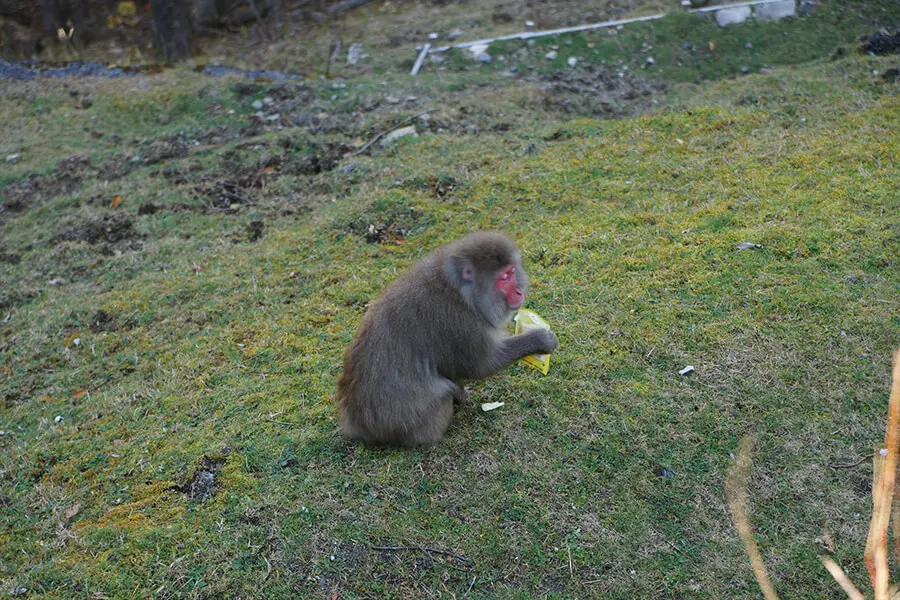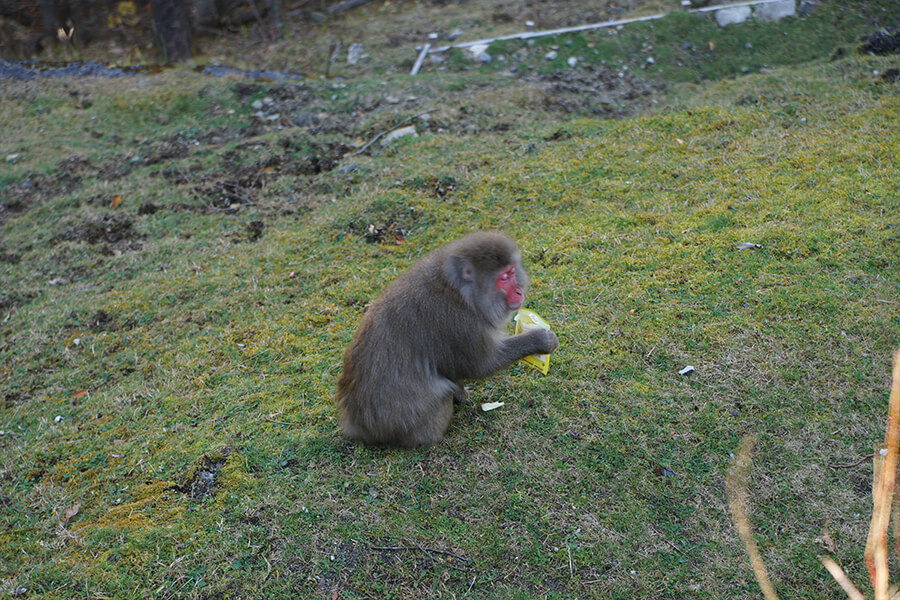 The ropeway takes only three minutes to reach the upper station and costs 730 JPY round-trip. As you ascend, you can get unrivaled views of the plateau below and the mountains covered in autumn foliage.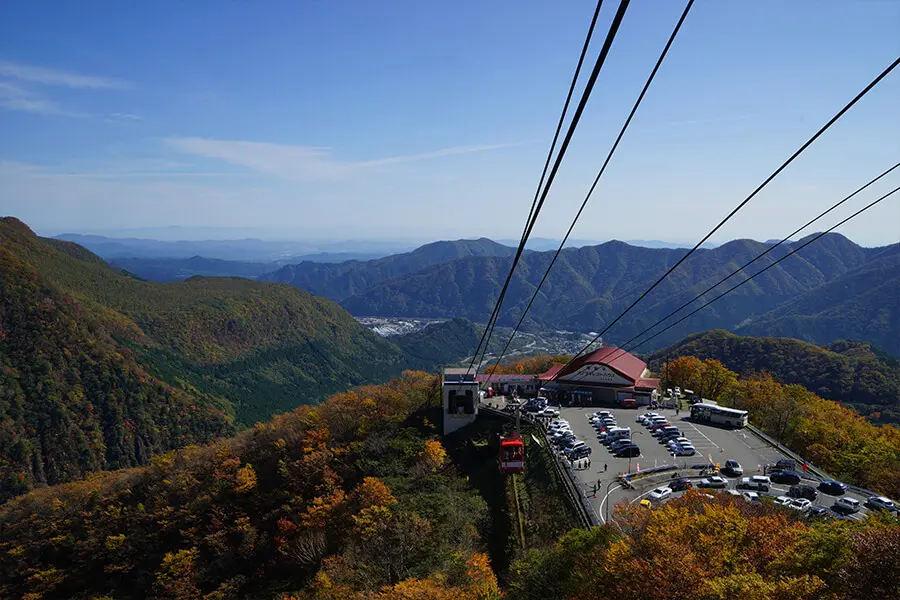 Once at the top, you will be amazed by the picture-perfect, idyllic landscape of the multi-colored mountains surrounding the intense blue of Lake Chuzenji with the white stream of Kegon Waterfall at the center, giving it the appearance of an oil painting.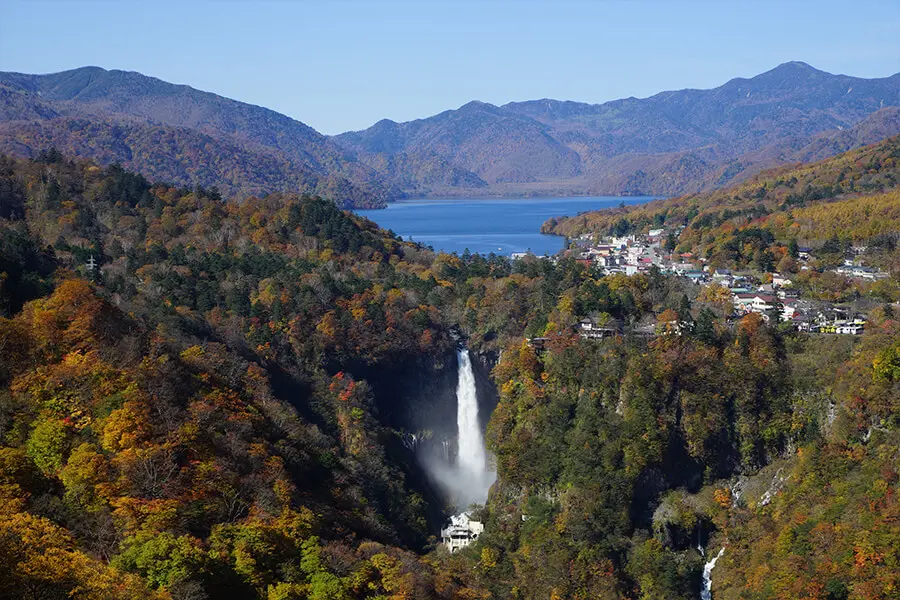 Nikko Kegon Waterfall Mountain Elevator
Kegon Waterfall is a sightseeing spot in its own right, and after seeing it from afar, it was time to get closer. I came back down on the ropeway and took the bus to Chuzenji Onsen bus stop, where after walking for a few minutes I reached the Kegon Waterfall's elevator, complete with an operator as if it was the entrance of a fancy hotel.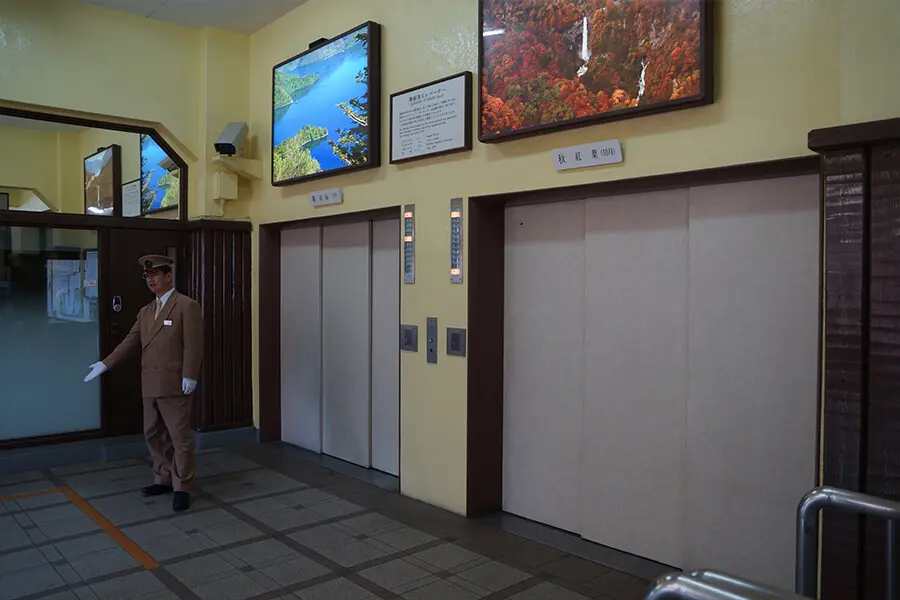 The elevator takes you down the length of the falls, and after passing through a damp tunnel, the sight of the mighty Kegon Waterfall finally appears leaving you in awe. The roughly 100 m tall drop of water creates a pleasant mist, while smaller streams flow through rocks covered in moss, all set against a palette of autumn leaves creating a spectacular sight that is actually considered among the top three most beautiful falls in all of Japan.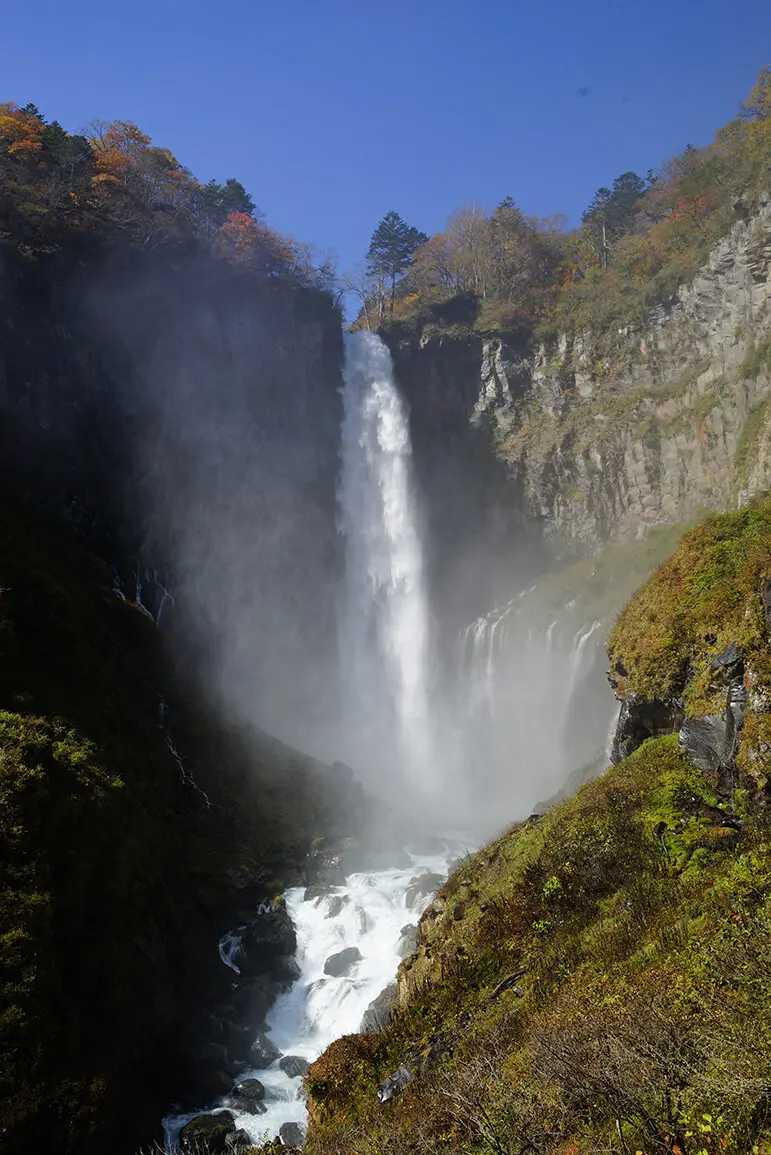 What to Eat at Nikko Kegon Waterfall
After lots of well-deserved picture snapping, I decided to grab something to eat, and looked around the food stalls near the elevator entrance. With my stomach already rumbling, I decided to take a leap of faith and try the gyoza croquette. That's right, a gyoza, a pan-fried dumpling and Tochigi prefecture's specialty, stuffed inside a croquette filled with mashed potatoes. (330 JPY).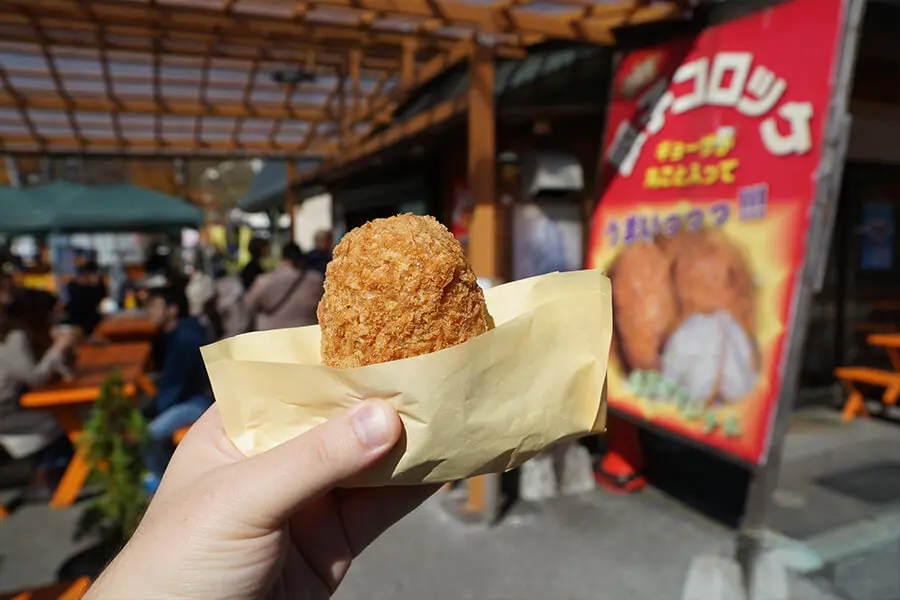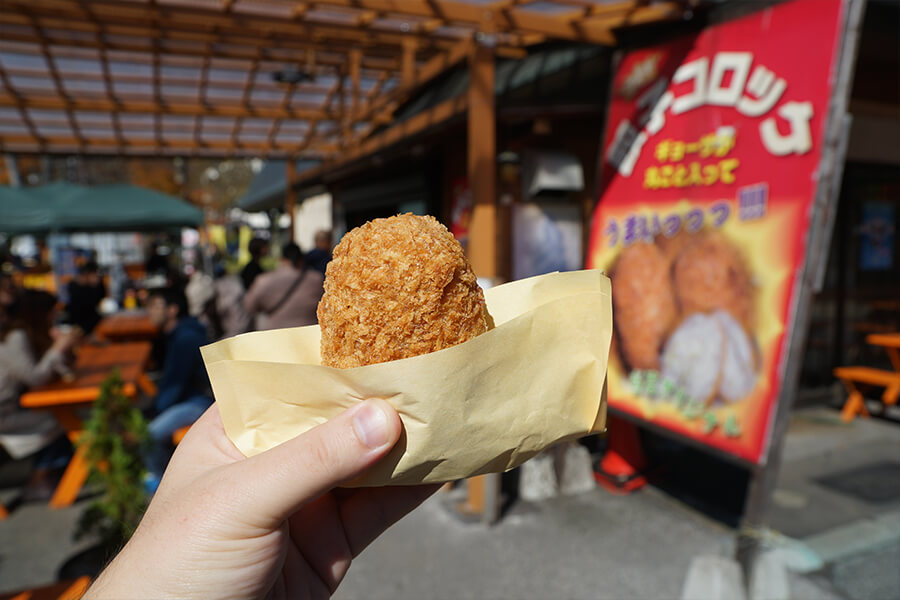 I felt that my menu was lacking in protein, so I decided to spend 700 JPY more on one of the local specialties: the char or "iwana" in Japanese, a freshwater fish charcoiled(charcoaled?)-grilled on the spot and sprinkled with salt.
While still biting on my grilled char, I sped up my pace in order to catch the Chuzenji-ko cruise, only stopping on my way to the pier to snap a picture or two of the beautiful Torii gate belonging to the nearby Futarasan-Jinja Shrine and serving as a gateway to Chuzenji Onsen town.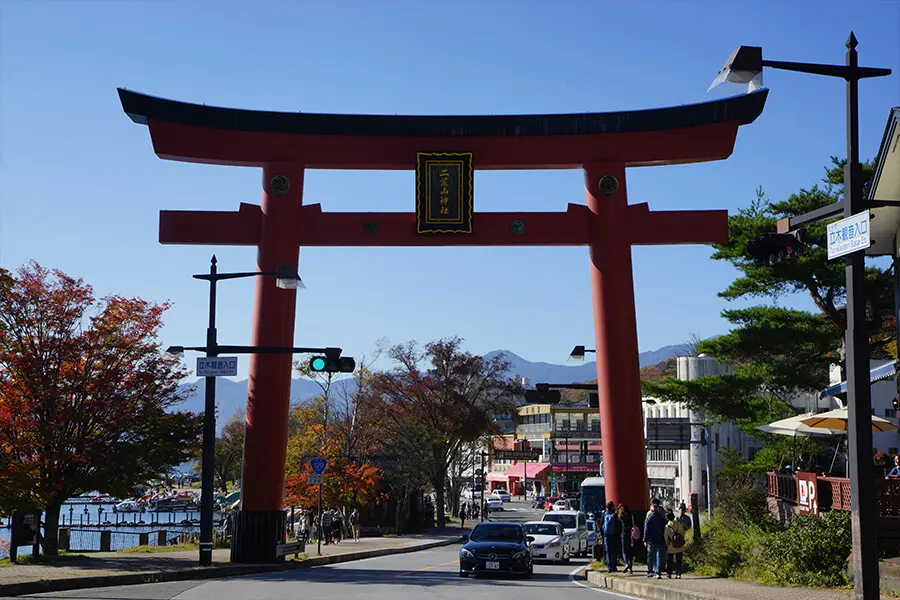 Chuzenji-ko Cruise Autumn Leaves Viewing in Nikko, Japan
I made it barely on time to purchase my 1150 JPY ticket for the cruise on the "Nantai" a brand new vessel that takes tourists around the main sightseeing spots in Lake Chuzenji.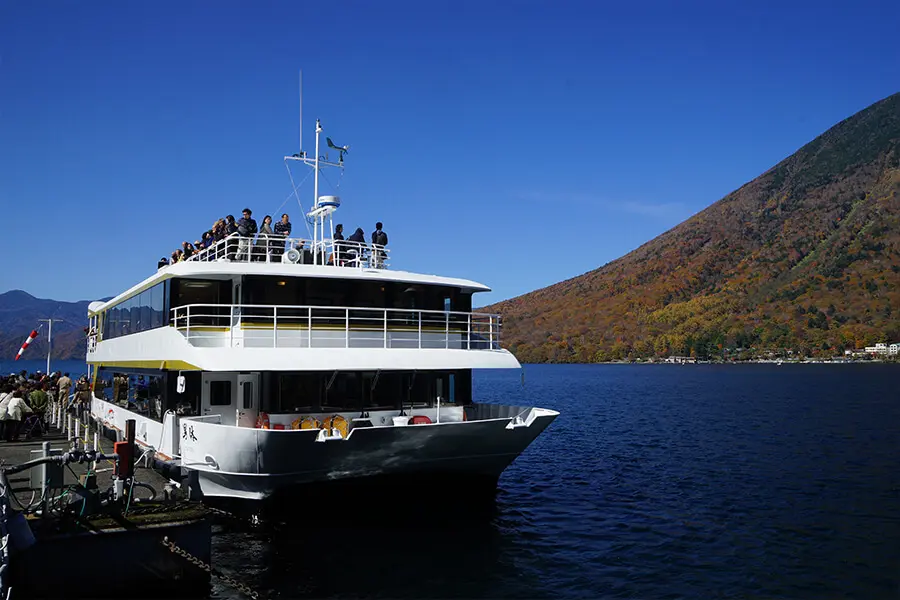 Most people headed towards the open deck in the top to enjoy unobstructed views of the landscape, and while I did snap some pictures there, I found the lower floors to be much more enjoyable, with less people, and equally impressive views.
The ship cruises at a leisurely speed, not too far from the shore, letting visitors appreciate the houses with their little piers, couples sharing rowing boats and even wave "hello" to neighboring ships or people practicing kayaking.
Mt. Nantai Viewing from Chuzenji Lake in Autumn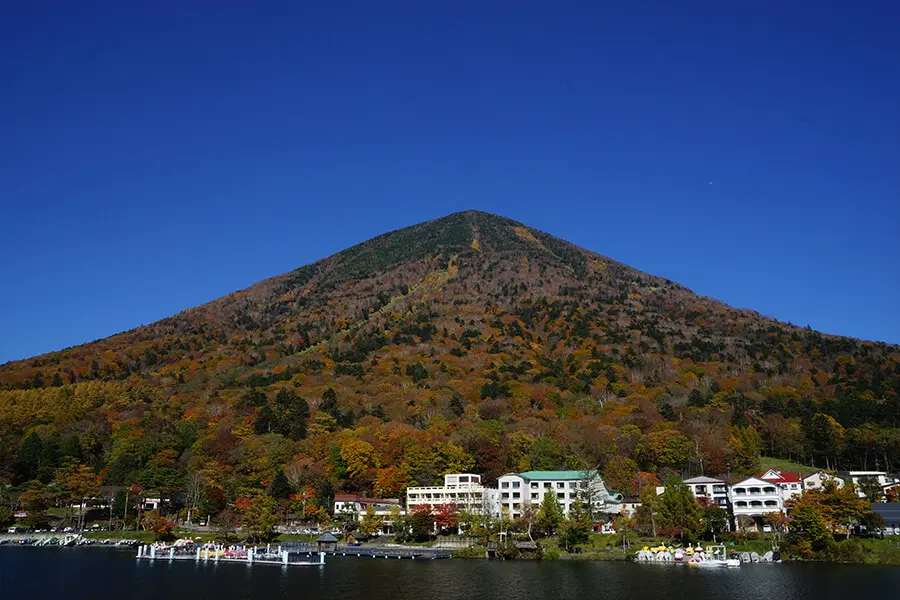 Mt. Nantai, for which the ship is named after, dominates the landscape with its different shades of autumn foliage. The ship stops at different spots of interest such as the summer cottages of foreign embassies that chose Nikko as their favorite resort.
I decided to stay on the ship longer to take in all the nature, and that gave me the opportunity to encounter breathtaking sights such as an impossibly small island on the lake, and crimson trees that were so bright that it almost hurt my eyes.
Nikko Nature and Culture: Tachiki Kannon Statue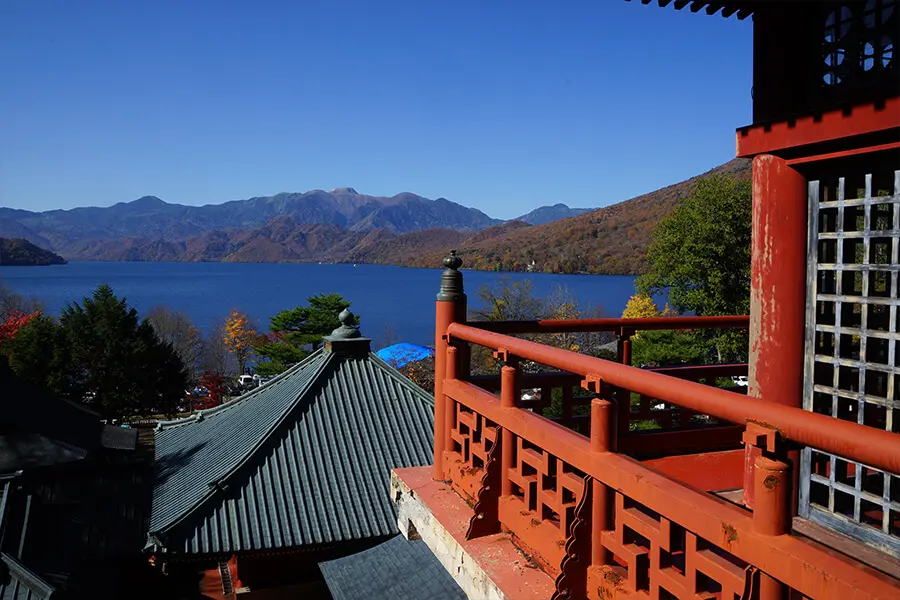 The cruise left me at Chuzenji Temple, which gives the lake its name and it's home to the Tachiki Kannon, a six-meter tall statue carved from a tree that is still rooted in its place, representing the Buddhist Goddess of Mercy. There are guided visits offered only in Japanese. However, I do recommend visiting the second floor to take a look at the intricate ceiling paintings depicting a white dragon and the wild flowers found around Nikko. The terrace also offers stunning views of the temple with the lake.
 Walking around the shores of Lake Chuzenji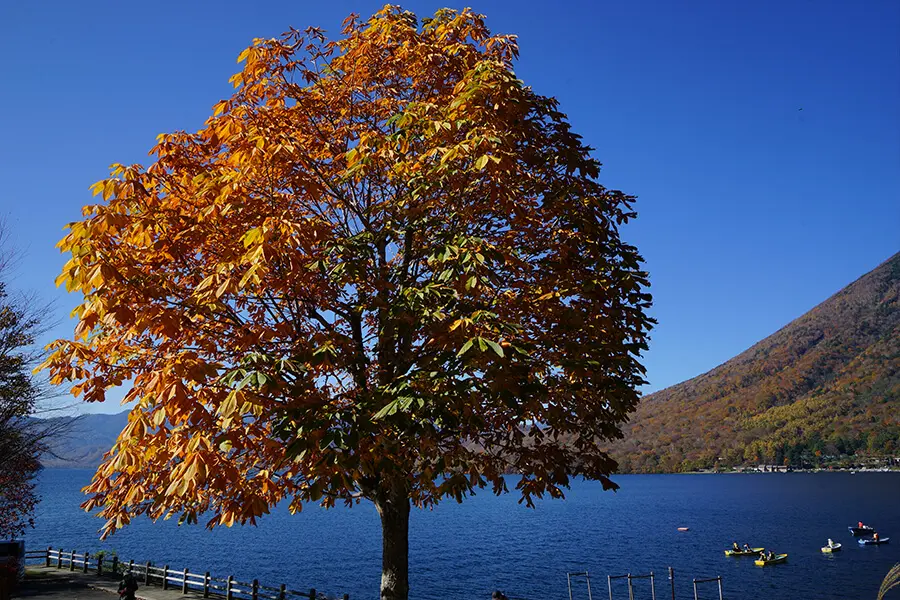 Walking around the shores of Lake Chuzenji
Instead of taking the bus, I decided to walk back to Chuzenji Onsen bus stop to take in some of the peaceful lake shore vibe, and had to stop every few steps to take yet another picture of the landscape.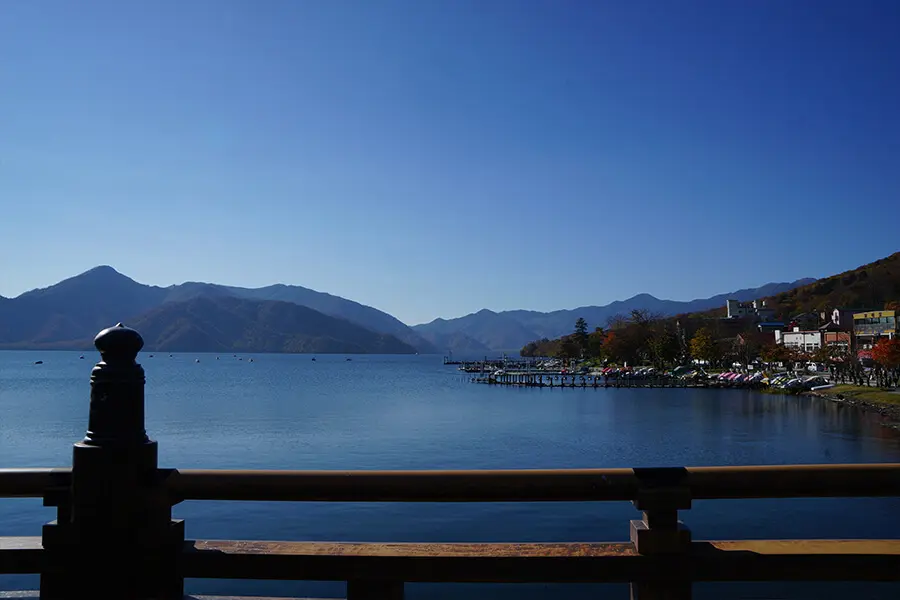 The road connecting Chuzenji Temple with Chuzenji Onsen bus stop has many different restaurants, cafés and souvenir shops to explore at your pace.
This is also where some foreign embassies used to have their summer houses, which have now been turned into parks that are open to visitors. This area is also the perfect place to have lunch at one of the many restaurants offering western food made with local ingredients such as trout.
History and Shopping in Nikko, Japan
If you have been to Nikko before, perhaps you have already visited Nikko Toshogu Shrine and the surrounding historical buildings, but Nikko is home to a lot more interesting sights. From Chuzenji Onsen, take a Tobu bus headed to Tobu Nikko Station, and get off at The Tamozawa Imperial Villa. Featuring unique architecture that blends Edo period and Meiji period elements. The building was constructed in 1899 and originally served as the Tokyo residence of a branch of the Tokugawa family. At some point it also served as the Imperial Palace, where the current Emperor of Japan took refuge when he was still the Crown Prince during the Second World War.
After a long day of sightseeing, you can take a bus back to Tobu Nikko Station, but I recommend that you walk back to appreciate Nikko's famous Shinkyo Bridge, and stop at one of the many souvenir shops offering the area's delicacies and unique cuisine.
The option are endless, but do not miss trying a dessert made out of yuba, or tofu skin, a healthy and delicious treat, or visit a sake brewery to taste Nikko's original brew.
More information:
Access to Nikko
www.tobujapantrip.com/en/area/nikko_kinugawa/access.html
Passes and discount ticket information
www.tobu.co.jp/foreign/en/pass/
Tobu bus routes
http://www.tobu-bus.com/en/nikko/
Akachedaira Ropeway
www.tobujapantrip.com/en/tourism/nikko_kinugawa/11.html
Chuzenji lake cruise
www.tobujapantrip.com/en/tourism/nikko_kinugawa/3.html