The inside-out mochi
It is not exactly known when Akafuku – one of the oldest mochi (Japanese rice cake) brands still going strong today – was founded, but the oldest document referring to its existence dates back to 1707. That alone is already more than 300 years of mochi perfection by this famous Wagashi (Japanese confectionery) brand in Mie Prefecture.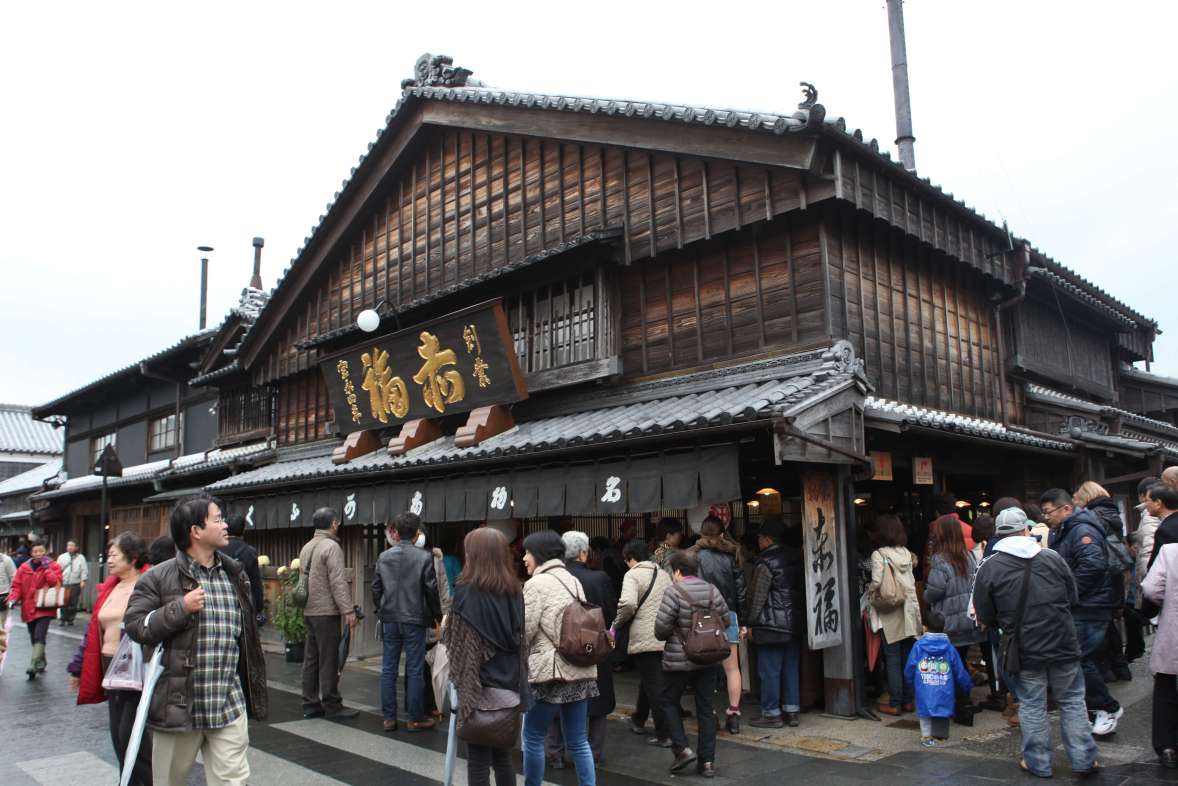 How Does Akafuku Mochi Stay Fresh?
With its main branch located in Okage-cho near Ise Grand Shrine, Akafuku's "Akafuku Mochi" is widely renowned as a specialty of the region.
Akafuku Mochi consist of sweet and smooth koshi-an (red bean paste) coated on top of a firm yet soft mochi. The paste is skilfully handpressed on each mochi to create a wavelike shape recalling the ripples on the Isuzu River. This composition is the opposite of your usual Wagashi, which has red bean paste on the inside of the mochi. Therefore, it can be said that Akafuku Mochi is to Wagashi what an inside out roll is to sushi.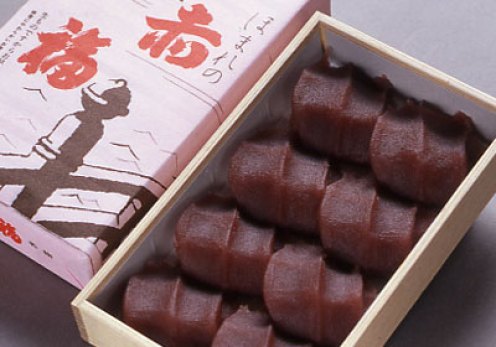 Although tourists like to purchase Akafuku Mochi as a souvenir,  be sure to give it to your friends quickly as it expires after only two days. Yes, true treats have short lives, and that's why Akafuku Mochi is best enjoyed at the Akafuku Main Branch itself, where you can sit down and have your mochi with a cup of tea.
Specialty Japanese Treats with Akafuku Mochi
Except from the traditional Akafuku Mochi, you can also order a zenzai (sweet bean soup with a toasted mochi) or a portion of green tea flavor shaved ice with Akafuku mochi hidden under the ice.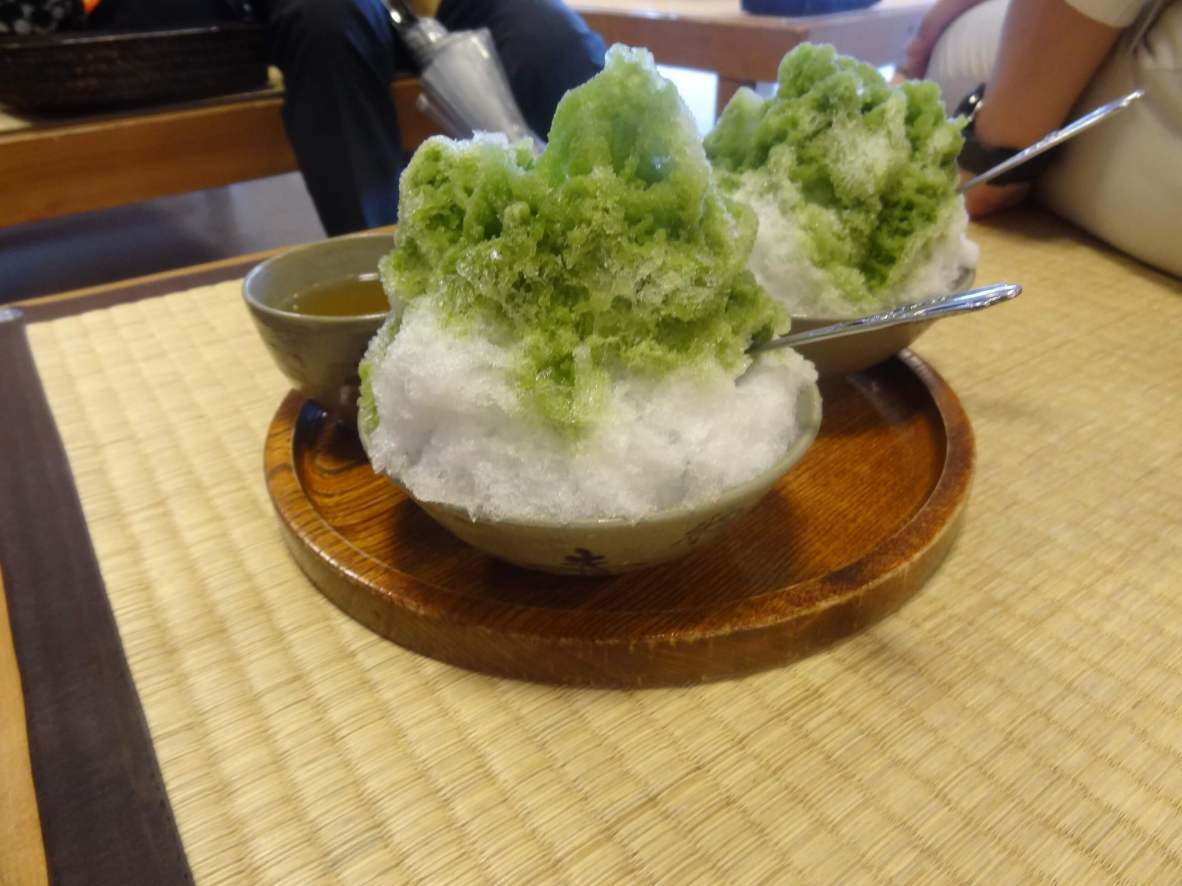 I went for the latter, and immediately found myself in a Japanese sweets paradise, especially once I discovered the mochi on the bottom of my bowl. Cooled down by the shaved ice, the mochi had an extra firmness to it, that satisfied me so much I just couldn't stop smiling and say to myself: "Yes, this is exactly what a mochi should be"
If you like your mochi very mochi (sticky): ★★★★★
To take home to your friends: ★★☆☆☆ (Makes for a great souvenir, but does not last long enough)
Akafuku Main Branch
---
Location: Ujinakanokiricho 26, Ise, Mie
Access: 15-min by bus from JR Iseshi Station. A 5-min walk from bus stop Jingukaikan-mae
Price Range at the store: 300 – 600 yen
Souvenir Price Range: 700 – 4,900 yen (depending on the amount.)
URL: www.akafuku.co.jp/ (Japanese)