Nevermind the cheaper yen, prices at Notoya have always been rock bottom – and we're talking a yen for cheap clothing, literally!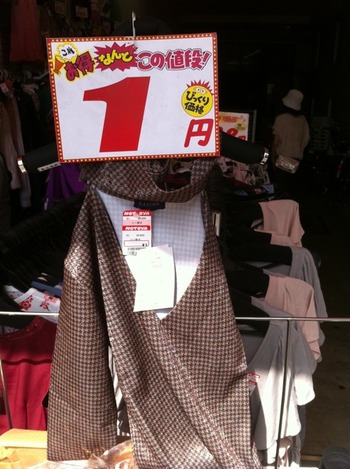 Tokyoites living in other wards have been known to go all the way to Shimo Akatsuka in Itabashi ward to shop at this establishment.
Founded by a former clothing wholesaler some 50 years ago, this shop attracts around 1,500 customers a day on average and over 2,000 customers a day during the weekends and holidays.
Shopping here is like a treasure hunt ? you never know what gems you may find.
This is a good place to buy super cheap basics such as socks and stockings for under a 100 yen, and 100 yen T-shirts are a staple here.
For 500 yen, you can get a branded item at just a fraction of its listed price elsewhere.
And if you're lucky you may be at the store just as it holds it one yen time-limited sale!
How can Notoya afford to keep its prices so low? The key can be said to be volume and variety. Goods here move fast, meaning that new stock comes in frequently, so you continue to indulge in a fast fashion lifestyle!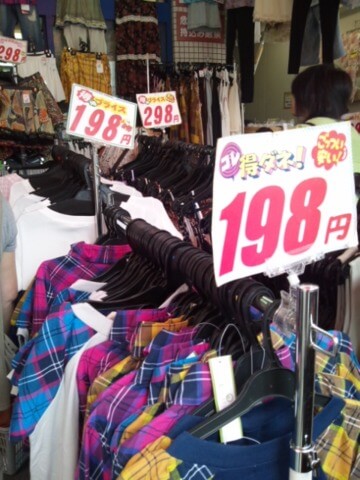 The customer base here varies from young ladies to mothers shopping for their children. Bags together with bedding and baby clothing can be found on the second floor. Children's clothing is big business here as fast fashion is a good fit for children who seemingly outgrow their clothes overnight!
Shop info:
Address: 〒175-0092
2-2-6 Akatsuka Shinmachi Itabashiku Tokyo
TEL: 03-3939-0860
Hours: 10am – 8pm (Closed Tues)