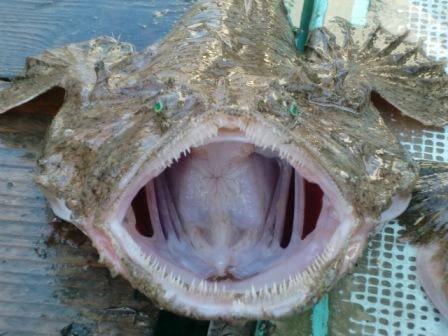 The ankou, or anglerfish, is one of those grotesque deep sea creatures (not unlike the hoya) that one wouldn't fathom putting in one's mouth. But the ankou is a winter delicacy that many Japanese look forward to eating, usually in the form of a hotpot. It is popular with the ladies for its reputed high collagen content in its gelatinous skin.
The springy flesh of the anglerfish – similar to that of the fugu, or puffer fish – makes it suitable to be boiled in a hotpot. The ankou nabe (anglerfish hotpot) is usually flavored with a miso-based soup with the ankou liver mixed in with a splash of sake.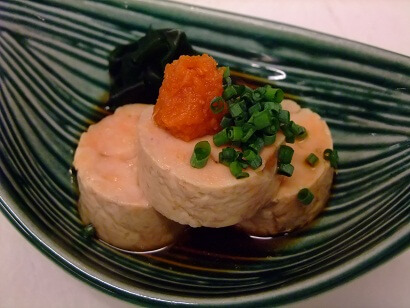 The ankou liver – or ankimo – is known as the "foie gras of the ocean" for its rich taste and smooth texture.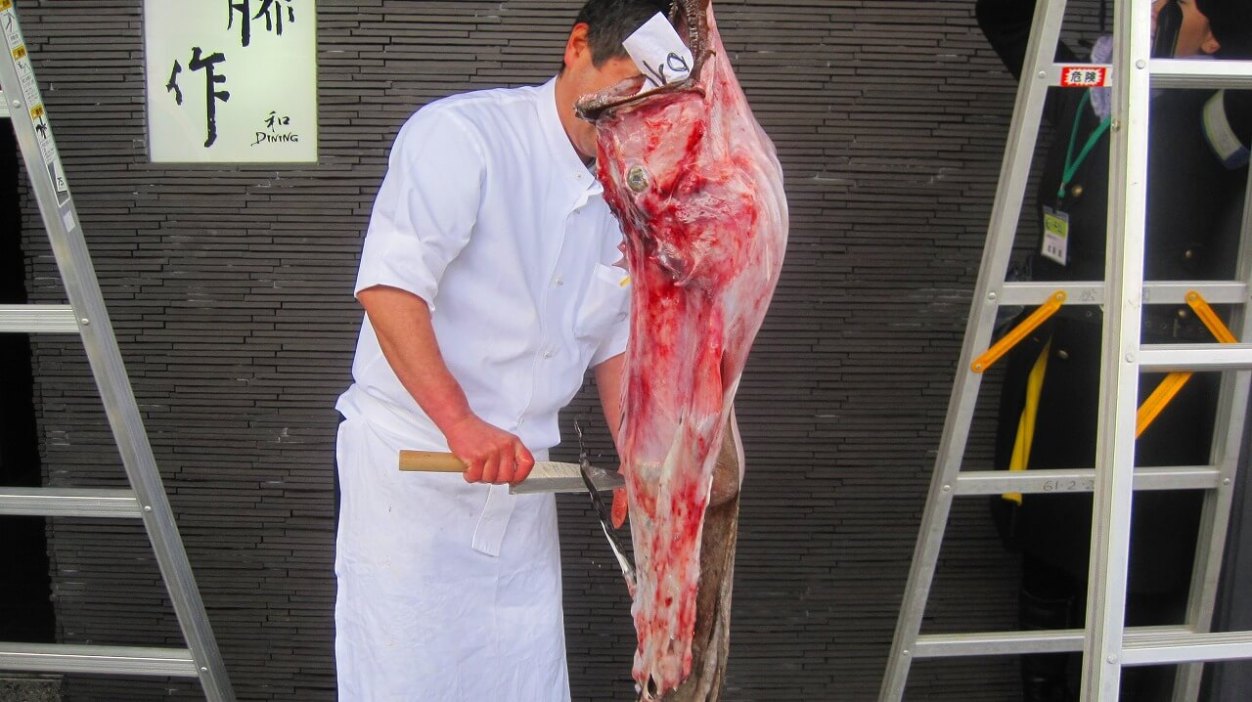 In fact, all parts of the ankou can be eaten, from head to tail. Due to the slimy nature of the skin, it is sliced and gutted while hung. This is a much anticipated spectacle, like that of a tuna cutting show.
There is a saying that "Fugu in the West, Anglerfish in the East". Ooarai in Ibaraki Prefecture is famous for its catchment of anglerfish, and there's even an Anglerfish Hotpot Festival every November. So don't forget to try the ankou while it's in season from December to February!
About Shun:
Shun (旬) translates directly into "season", but strictly speaking in Japan refers to the ten days in which a food (be it a fruit, vegetable, fish or dish) is deemed to be at its tastiest and best period in which it is to be eaten. 季節(kisetsu), which also translates into "season", refers to six periods within each season (spring, summer, autumn, winter), according to the solar calendar in which a change in the season is deemed to occur – an indication of the Japanese sensitivity to changes in the weather and climate, and its impact on crops and catches of the day. 「A Taste of Sh旬n」aims to bring you the freshest and best harvests, catches and dishes of the day.