Florida based chain restaurant Hooters, famous for its chicken wings and Hooter Girls (waitresses in sexy outfits) opened its new interactive sports bar GAMING BAR SIDE-B at its Shibuya branch on December 18.
This entertainment zone was made possible through a collaboration with Japanese video game and entertainment giant, NAMCO, the company famous for iconic video game franchises as Pac-Man and Tekken.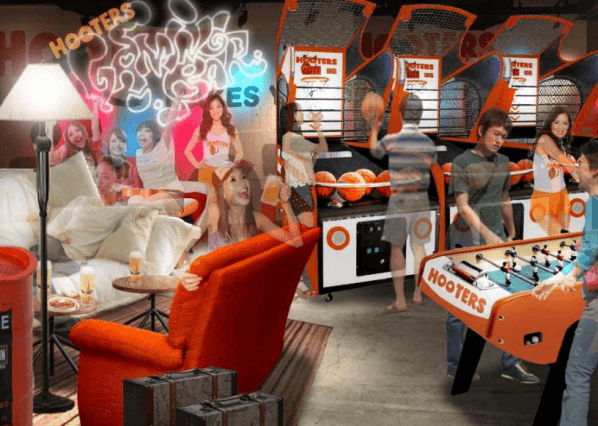 With a New York downtown style, you can watch sport matches or dancing Hooter Girls over a beer and some chicken wings here, as well as play table football and arcade basketball.

Spot Information
Address: Dogenzaka 2-29-5 SHIBUYA PRIME