Tucked away amongst the skyscrapers of Nihonbashi and hidden below the Fukutoku Shrine, the coolest new way to travel back in time awaits. Suigian is an innovative new player in the Japanese culture tourism scene that invites you to venture down its shining staircase and discover Old Tokyo, or as it was known back then, Edo.
Created with the goal of offering travelers a fresh taste of traditional Japanese culture during the Tokyo 2020 Games, Suigian is Japan's first theater lounge. Also, it acts as a cultural experience that aims to give visitors an authentic evening of the Japanese performing arts, alongside the modern comforts of a bar and restaurant. At Suigian, guests can experience traditional Noh plays, comedic Kyogen plays and Japanese dance, all performed by professionals from the prestigious schools of these art forms. Performances dazzle while guests enjoy a meal and a drink or two in a stylish modern lounge space. Truly, Suigian is a modern and innovative way to experience traditional Japanese culture.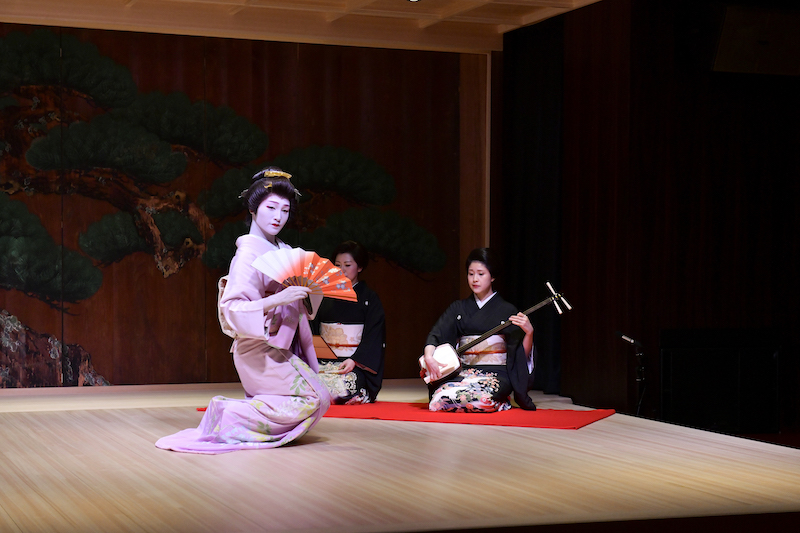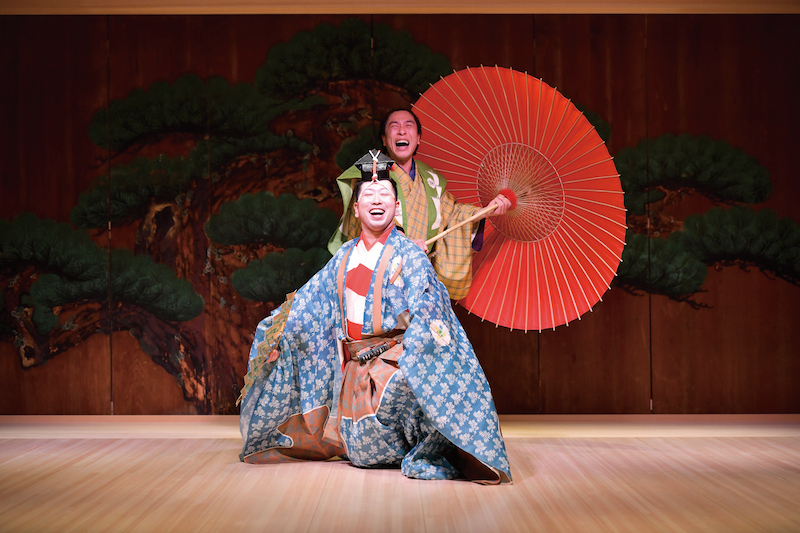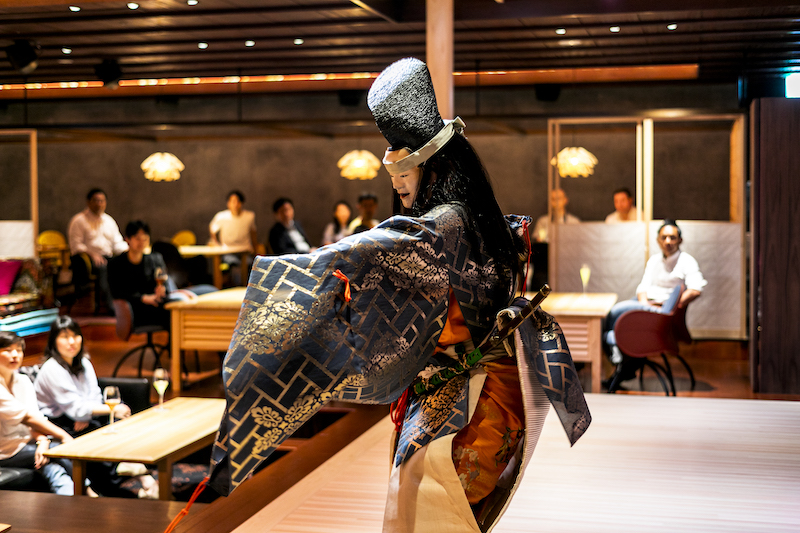 Owner of Suigian, Hidetomo Kimura, in an interview with WAttention, said that Suigian aims to give travelers a place to "encounter the real Japan," one free of " temporary changes" such as replicas and reimaginings that show the ever-changing nature of Japanese culture. Kimura has undoubtedly achieved this by allowing guests to literally come in contact with real history. From the tableware to the décor, every part of Suigian has a long historical background. Essentially, you can watch a play by performers from famous theater schools founded over 500 years ago, drink out of an antique teacup that was likely used by 19th century luminaries such as Sakamoto Ryoma (1835-1867, one of the key figures in Japan's modernization), and stretch your feet out on a rug woven by the Yoshijima family, the last artisans of the nabeshima dantsu rugs adored by many lords during the Edo period. In other words, every aspect of Suigian was carefully chosen for its historical and cultural significance to the Nihonbashi area and Tokyo. Of course, this is an impressive feat for a new establishment in this modern era.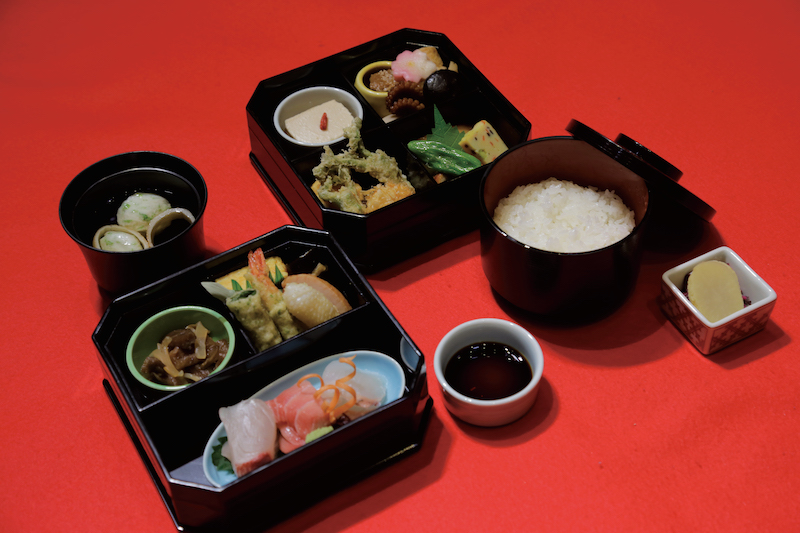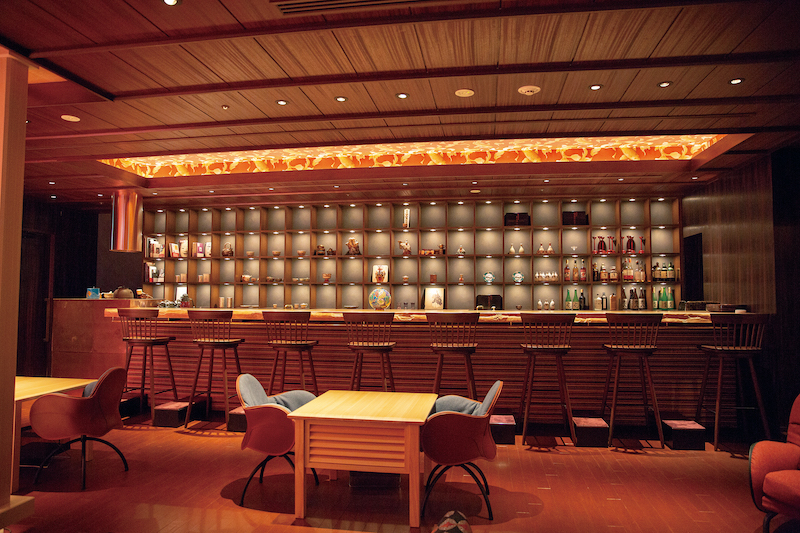 Suigian hosts up to three performances a day, and pre-show synopses are available in English upon request in advance. After each performance, actors often stick around and chat with patrons to discuss and answer any questions about the show or Japanese culture. 
By night, Suigian draws inspiration from its location and transforms into the " Momokawa Lounge," a tribute to the legendary restaurant that was the center of Nihonbashi hospitality culture throughout the Edo and Meiji periods. The Momokawa lounge offers a slower rhythm than its daytime counterpart. With geinagon performers soothing the room with dance, song and shamisen music, an atmosphere reminiscent of Edo-era restaurant-inns has a strong presence.
Brimming with such rich history and innovation, Suigian is best described as a "past-in-present " experience, and is set to be the hottest new way to experience traditional Japanese culture in Tokyo. After all, what better way is there to experience "real Japan" than to travel back in time to Edo for a few hours?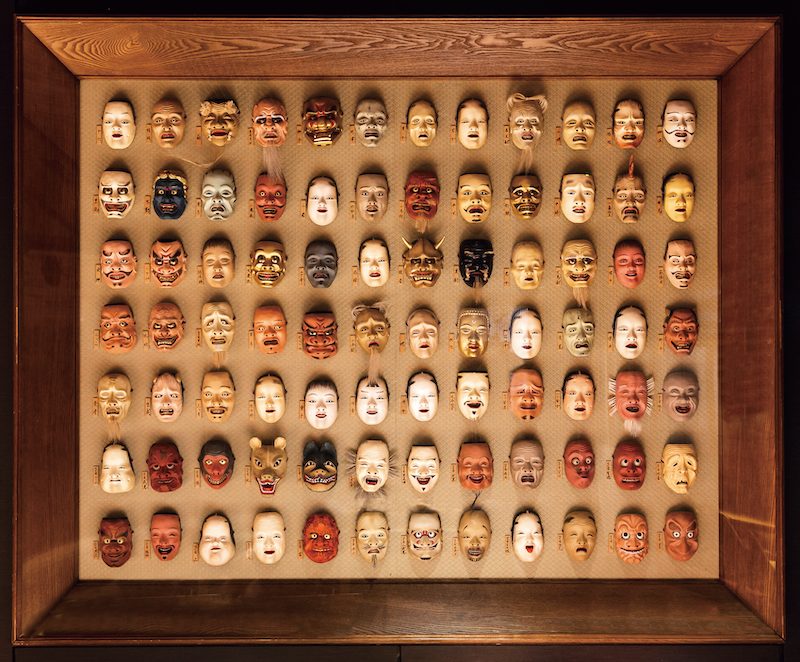 SUIGIAN
A 1-minute walk from Exit A6 of Mitsukoshimae Station on the Ginza Line and Hanzomon Line of the Tokyo Metro.
Direct access from Coredo Muromachi 2 via underground walkway
Address: B1F, 2-5-10, Nihonbashi-Muromachi, Chuo-ku, Tokyo, Japan
Hours: 11:00 to 23:30 (Last order 23:00)
The Momokawa Lounge does not operate on Sundays or national holidays. Please check the detail opening hour on the schedule
URL: suigian.jp/en/