Of all the wards—sometimes referred to as "cities"—in greater Tokyo, Chofu seems an unlikely candidate to be at the centre of international attention. However, Chofu's Ajinomoto Stadium was honored with being the capital's standard bearer for the duration of the Rugby World Cup in 2019. Since then, the area has become associated with the sport. In fact, of the many rugby bars in Tokyo, some of the best happen to be in Chofu.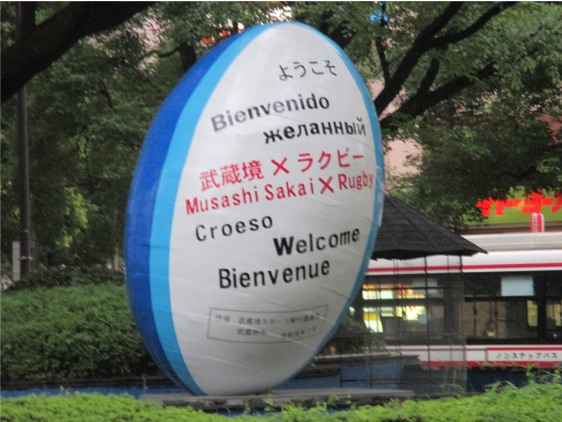 Chofu's location, if nothing else, gives an insight to the sheer size and scale of Tokyo. It lies in the typically relaxed western suburbs around 12 miles away from the popular downtown tourist magnets of Shibuya and Shinjuku. Yet, the limits of the metropolitan area are well beyond that again. (Though Chofu is under 20 minutes from Shinjuku by express train).
Chofu is home to the FC Tokyo and Tokyo Verdy soccer teams, who play at Ajinomoto Stadium. In addition, it hosts the stunning Jindai Botanical Gardens and the accompanying Jindai Temple. Outside of Japan, Chofu has existed in relative anonymity to date. However, it became a hive of frenetic World Cup activity, and not just when games were being played at the stadium. 
For the traditionalists out there, a good old-fashioned rugby bar may tickle your fancy. On that front, there are a few go-to options in the city.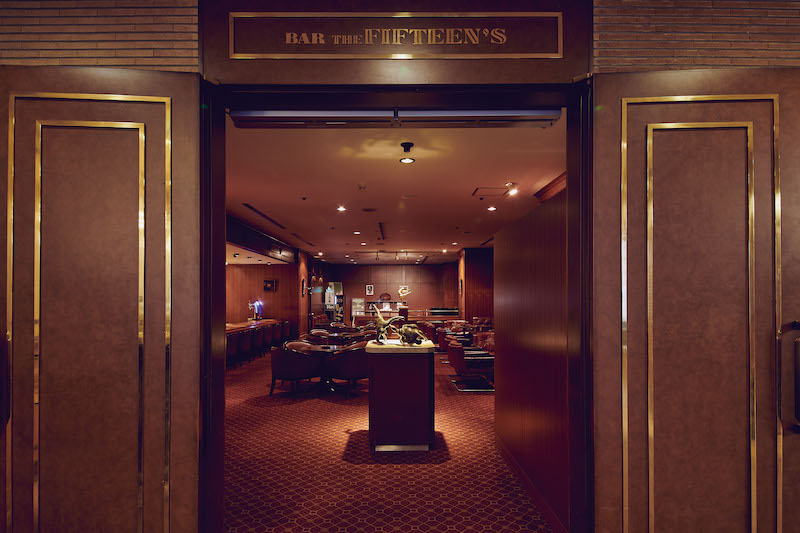 Bar The Fifteen's, named in honor of the sport, describes itself as "one of the leading rugby-themed bars in Tokyo". For international visitors, it is conveniently operates inside Minato Ward's Shiba Park Hotel. Decorated in international rugby memorabilia, including elaborate statuettes and signed rugby balls, this classy drinking den is a great place to kick off your own World Cup campaign. The mahogany interior, plush leather seats and ambient lighting have been a fan favorite among enthusiasts and the pros alike. In fact, they proudly hosted the New Zealand rugby team on a previous tour of the country. The in-house libations include draft beer, vintage whiskies and artisanal cocktails. Just bear in mind that the focus at Bar The Fifteen's is on experiencing the rich history of rugby. As a result, it does not prioritize watching live World Cup games. For great sports-themed atmosphere, this rugby bar in Tokyo definitely deserves a visit.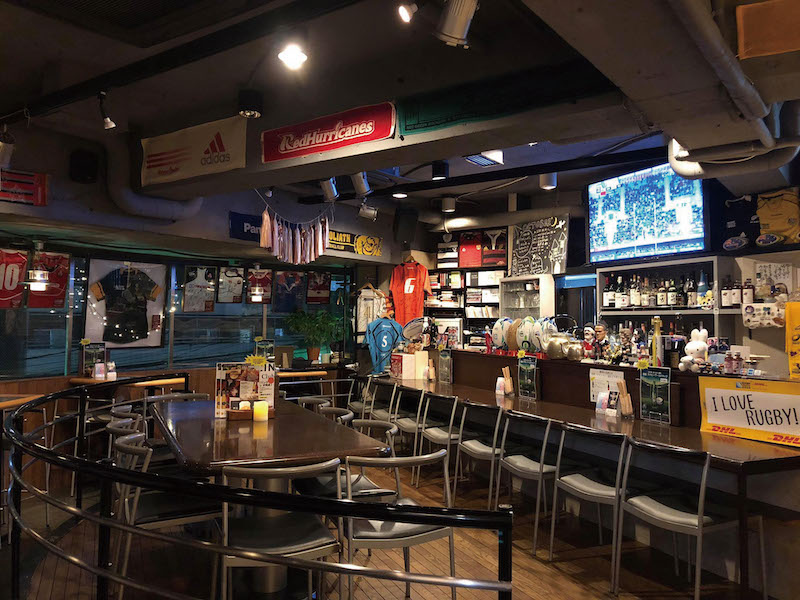 If you want to watch the World Cup in a traditional, raucous pub environment, No Side Club in Takadanobaba should be your first port of call. At one stop from Shinjuku on the Yamanote train line, this rugby bar in Tokyo is right in the thick of it. It's kitted out with large screens and has a slew of international beers and ales on offer: Guinness (Ireland), Corona (Mexico), Basper Ale (England), Victoria Bitter (Australia), Tsui (New Zealand), Guillotine (Belgium), and some Japanese favorites. On top of that, the frequent customers at No Side Club tend to be rugby fans. So, it's a great place to mingle with some fellow lovers of the game (and to unleash your newly acquired, and most likely butchered, Japanese drinking phrases).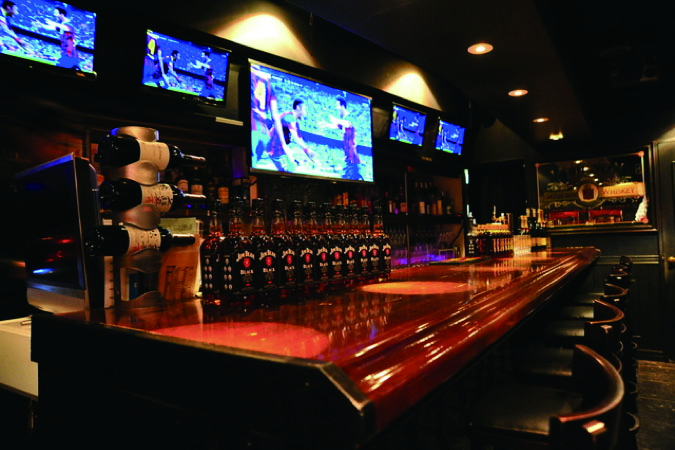 Sports Bar C in Roppongi also lies toward the "classic sports bar" end of the pub spectrum. Its cramped, cozy confines are dressed in sports paraphernalia, TV screens and glass bottles filled with vintage spirts and exotic liqueurs. Beer and cocktails are top sellers along with their pub grub menu (featuring fish and chips) at this rugby bar in Tokyo. With a relatively small maximum capacity, space in here will be a hot commodity during the World Cup. But if you can snag a stool during one of the tournament's marquee games, buckle up and enjoy the ride!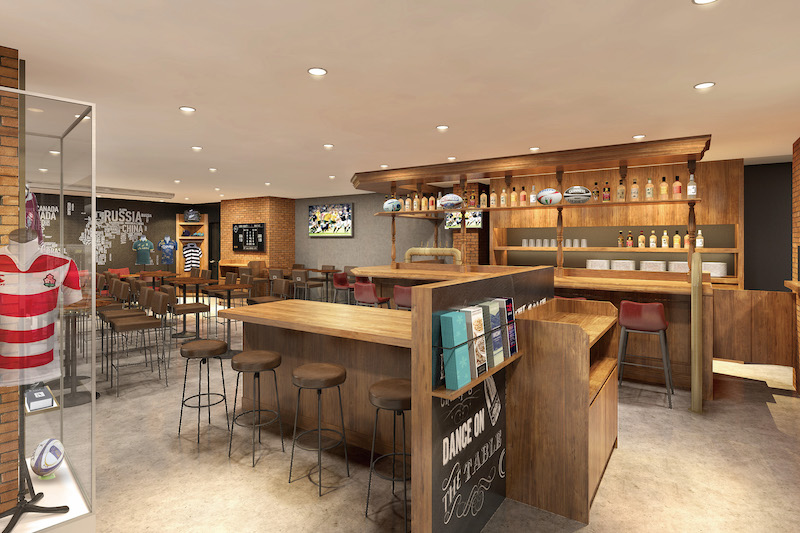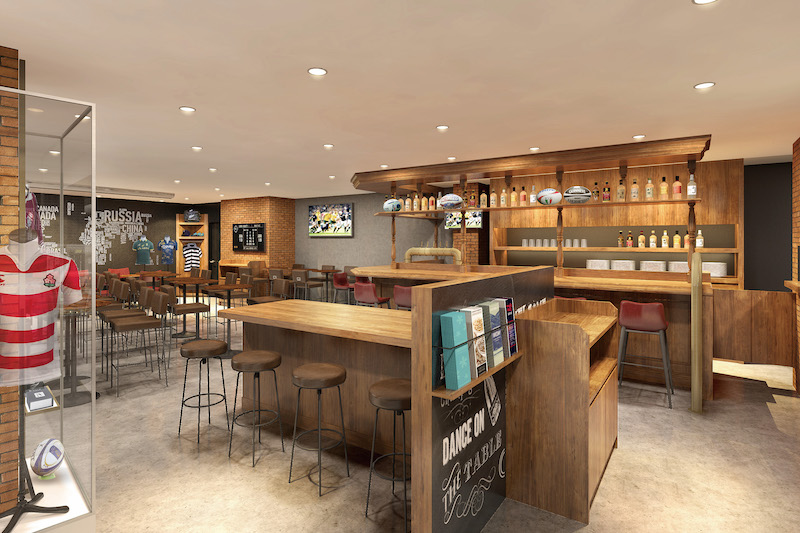 Fuchu is also the city in the western part of Tokyo and regarded as the hometown of two major Japanese rugby teams. Therefore, People in Fuchu love for the sport. In order to support the Rugby World Cup, the 183 FUCHU FAN ZONE with BEERTERIA PRONTO was opened to celebrate with rugby lovers. People can enjoy drink here while cheering on their favorite teams.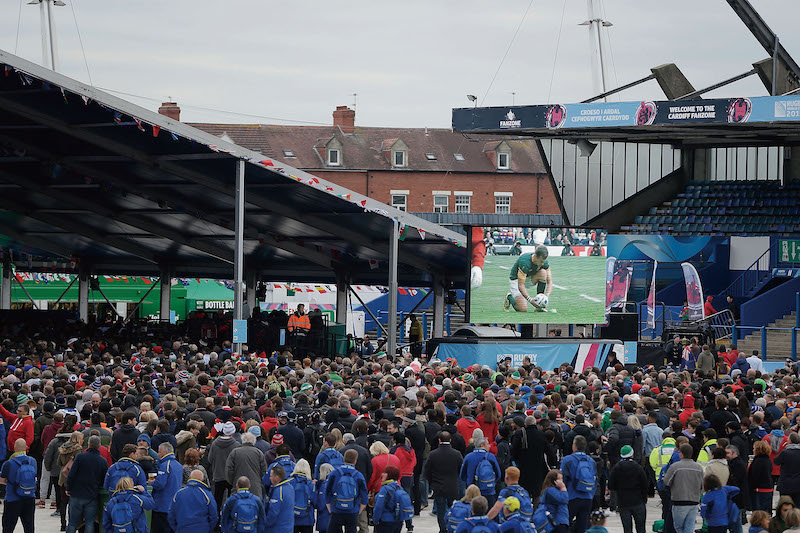 The Fanzones at the Rugby World Cup are huge public screening areas, kitted out with local food and drink, merchandise stores and rugby-themed games and activities. In the absence of tickets, Fanzones are the number one venue to watch the World Cup. Think of them as mini festivals of rugby where you can watch every single game live on cinema-sized screens in the company of thousands of fellow spectators. During the 2019 games, 16 FanZones appeared across Japan. Two locations were in Tokyo: Chofu and Yurakucho. Entry to the FanZones is free of charge. They serve as a great place for international fans to mingle with Japanese locals during the Rugby World Cup.