Situated in Asakusa, Sensoji is an attraction that paints a perfect picture of what the bustling streets of Tokyo's old town area were like during the Edo Period. Chonin, a class of townsmen including merchants, craftsmen, and artisans who emerged during this time, are still very active today and play an influential role in local businesses. Aside from Tokyo's kitchenware capital Kappa-bashi and other shopping streets, there are also several historic gourmet destinations to keep you occupied.
浅草文化観光センター
Asakusa Culture and Tourism Center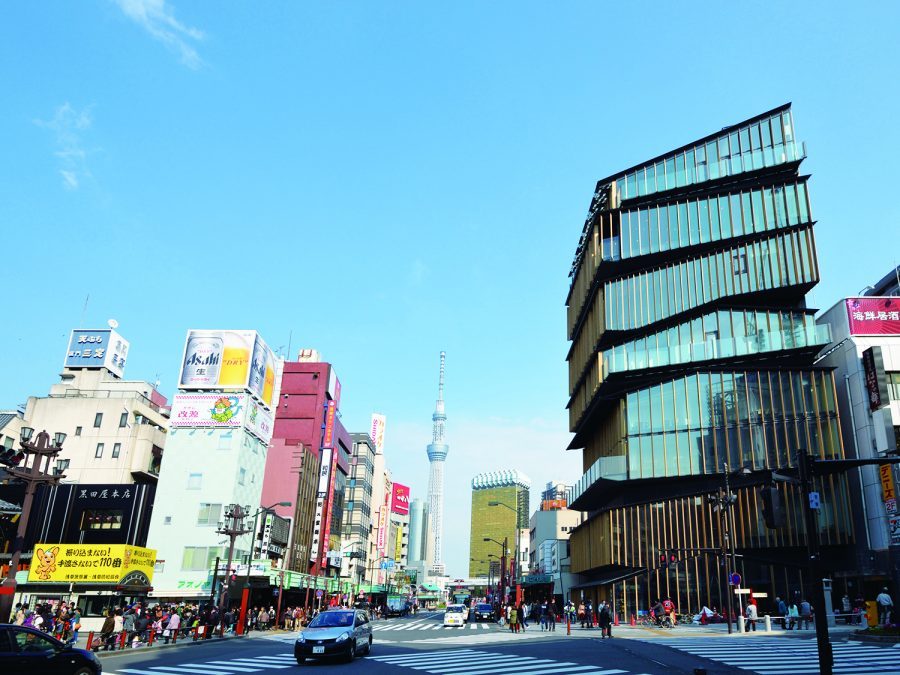 A tourist information center located inside a unique building in front of the Asakusa Kaminarimon Gate. The building is the work of Kengo Kuma, one of the best known Japanese architects. The ceiling and the interior are quite interesting so don't even consider skipping it. The night view of Asakusa from the observatory on the 8th floor's terrace is also highly recommended.
Asakusa Culture and Tourism Center
Hours:9am-8pm
Address:2-18-9 Kaminarimon, Taito-ku, Tokyo
Web:tic.jnto.go.jp/detail.php?id=1078


浅草たつみや
Asakusa Tatsumiya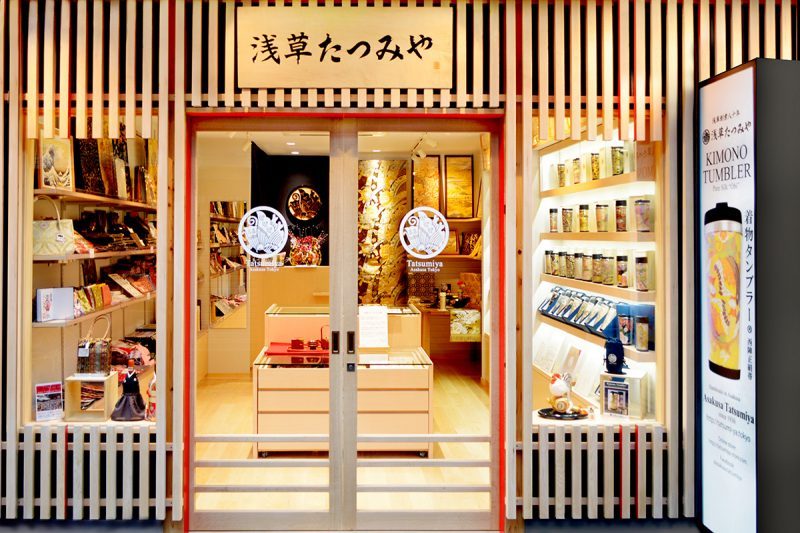 With an 80-year history, the kimono shop Asakusa Tatsumiya never fails to keep up with the latest trends. Its third generation owner has been incorporating Japanese kimono sashes into tumblers, cushions, centerpiece, and a wide range of goods. With these ingenious souvenirs, you can easily bring home the beauty of a kimono. Do drop in if you are looking for something unique and authentic!
Asakusa Tatsumiya
Hours:10am-6:30pm  Closed on Wed
Address:1-18-2 Asakusa, Taito-ku, Tokyo
Web:tatsumi-ya.tokyo/eng/
和えん亭 吉幸
Waentei-Kikko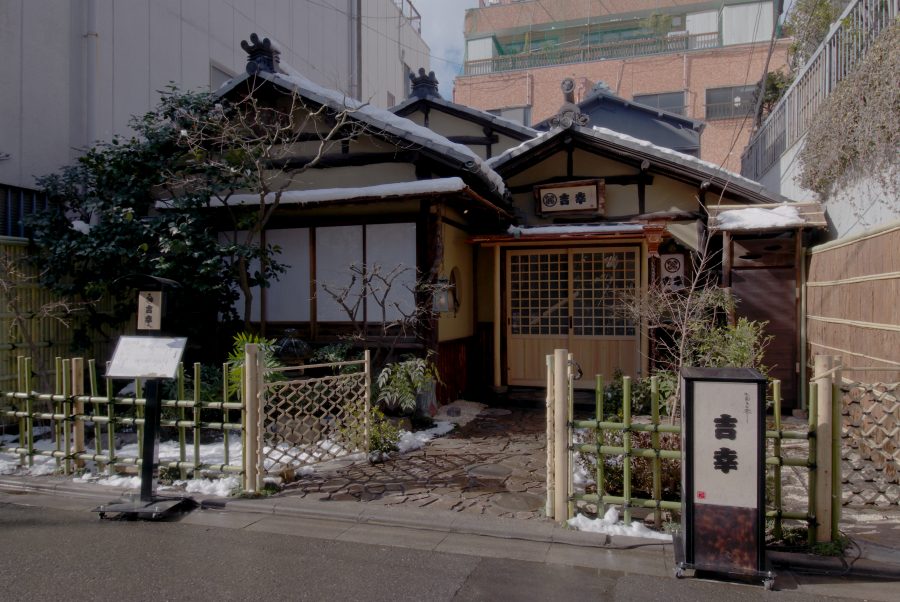 Located in the vicinity of Sensoji, Waentei-Kikko is a haven where you can enjoy traditional Japanese haute cuisine. Lovers of music, prepared to be charmed by the owner's live Tsugaru-shamisen (a three-string instrument) performance, which always adds a touch of magic to the atmosphere. Experience authentic Japanese hospitality and culture right here.
Waentei-Kikko
Hours:11:30am-2:30pm (L.O. 1:30pm), 5pm-10pm(L.O. 8pm)  Closed on Wed
Address:2-2-13 Asakusa, Taito-ku, Tokyo


浅草寺
Sensoji Temple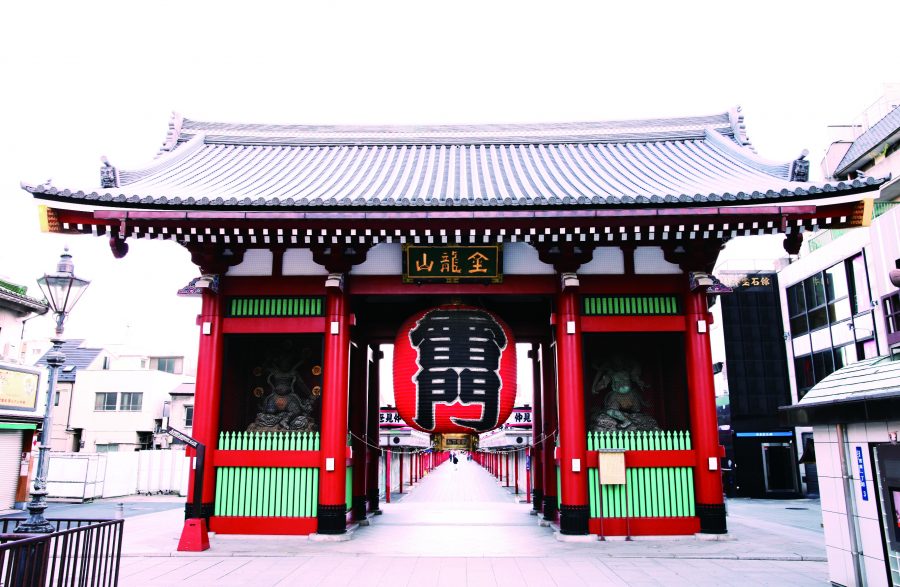 Sensoji is a temple with 1,400 years of history and a must-visit for any traveler to Tokyo. The symbolic Kaminarimon (Thunder Gate) leading to the temple appeared about 1,000 years ago when it was built along with other major structures in the complex. While here, don't forget to stroll down the 200-meter thriving shopping street, Nakamise, for an adventure of food and culture.
Sensoji Temple
Hours:6am-5pm (Oct-Mar open at 6:30am)
Address:2-3-1 Asakusa, Taito-ku, Tokyo
Web: www.senso-ji.jp (Japanese)



伝法院通り
Denbouin-dori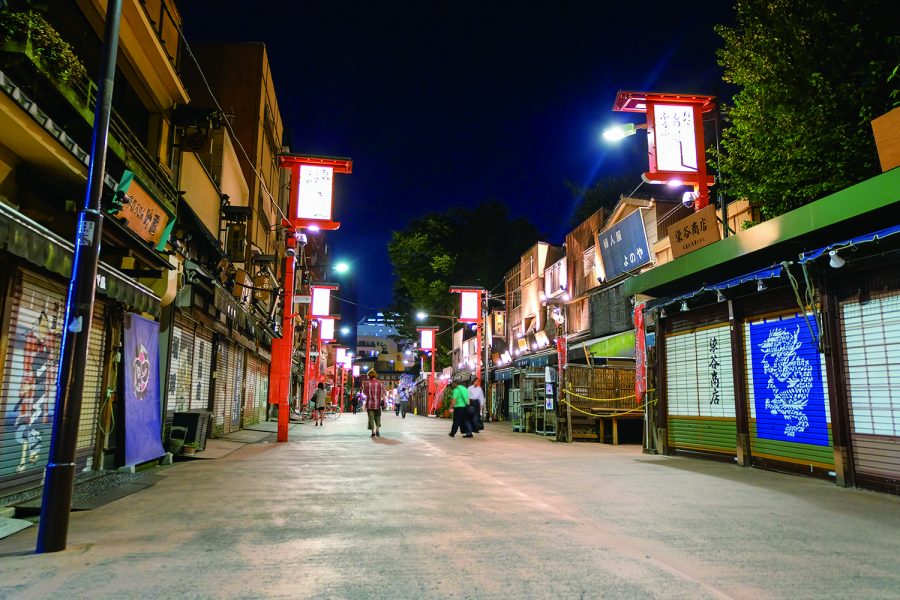 With a plethora of retro shops selling crafts and accessories, Denbouin-dori is a great place to experience the culture and atmosphere of Edo. Not only are the shutters decorated with Edo-style paintings, shop roofs all have traditional Japanese tiles and the wooden billboards are written in Japanese calligraphy. Denbouin-dori will surely satisfy the cultural curiosity of tourists.
Denbouin-dori
Web:denbouin-dori.com (Japanese)



茶御飯東京
CHAGOHAN TOKYO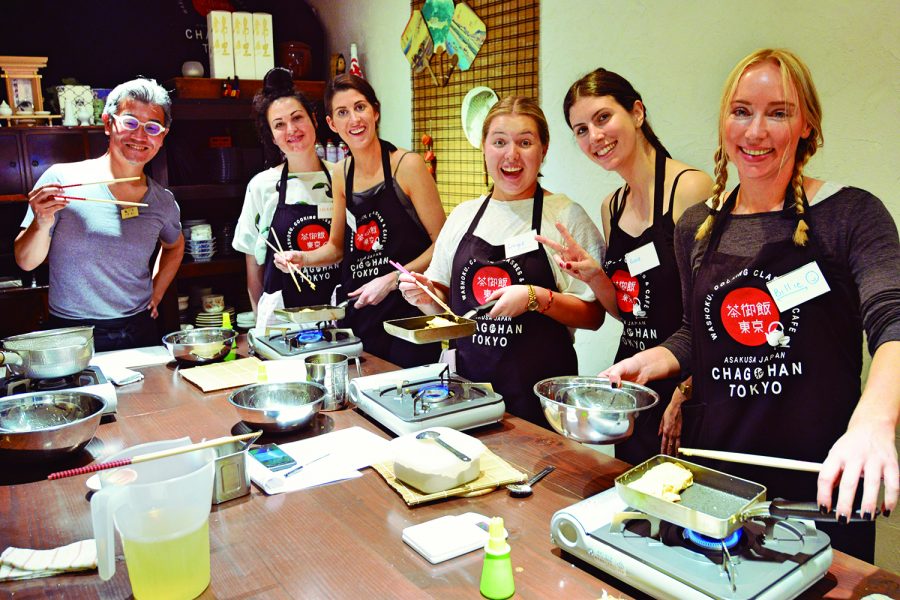 No one would disagree that Japanese cuisine is among the best in the world. Chagohan is now offering spectacular cooking courses for those interested in learning the secrets to making delicious classic Japanese dishes, such as sushi, sukiyaki, katsudon, and more. You can also sign up for vegetarian courses, sake tasting classes, and tea ceremony sessions to gain a deeper insight into Japanese dining.
CHAGOHAN TOKYO
Address:2-17-13 Nishi-Asakusa, Taito-ku, Tokyo
Web:www.chagohan.tokyo


かまた刃研社
KAMATA HAKENSHA

Kamata Hakensha has been serving the neighborhood for over 90 years and has earned a reputation for selling quality Japanese knives and being able to breathe life back into any knife. While many tourists come with a mission to find the right knife for themeselves or friends, others come to have their old knives maintained. As the saying goes, to do a good job, one must first sharpen one's tools. Find out the criteria for a good knife from the knife masters at Kamata Hakensha.
KAMATA HAKENSHA
Hours:10am-6pm (No scheduled holidays)
Address:2-12-6 Matsugaya, Taito-ku, Tokyo
Web:www.kap-kam.com/index_en.html


---