For many, taking a dip in an onsen (hot spring) surrounded by snow-capped mountains while watching snow fall gently is a tranquil experience bordering on the heavenly. This is called yukimi onsen, meaning enjoying snow views while soaking in an open-air hot spring. In Japan, it is common for people to do this in order to relax their bodies and minds, and to socialize with family and friends. Although stripping down naked in front of total strangers might sound daunting for some first-time visitors, the tradition (hadaka-no-tsukiai) goes back centuries; it is thought to break down boundaries between individuals, thus allowing relaxed, peaceful conversation.
Matsukawa Onsen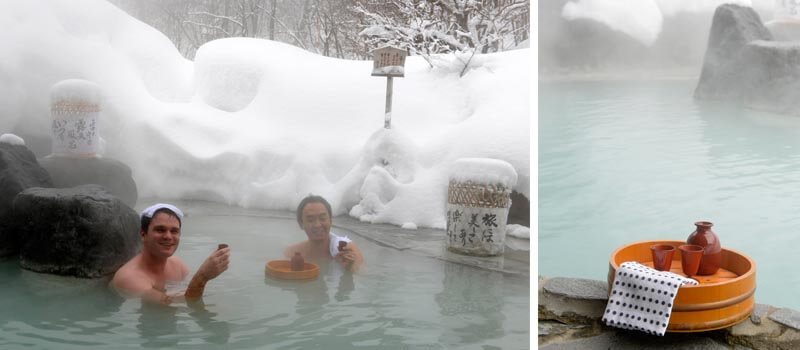 Matsukawa is a charming, secluded hot spring town tucked neatly inside Towada-Hachimantai National Park. Established in the Edo Period, the water has a light, milky appearance because of its high sulfur content and is said to boost blood circulation, thus helping to heal many ailments. There are a couple of ryokans (traditional Japanese inns) where guests can enjoy old- style open-air baths with scenic views for free. Visiting is a soothing and unforgettable way to experience the traditional appeal of rural Japanese culture.
Access: 90 minutes from Tohoku Shinkansen Morioka Station by bus
Sukayu Onsen
Sukayu Onsen, famous for its giant mixed-gender bath, is located on a 925-meter high plateau on Aomori Prefecture's Mt. Hakkoda. Every winter, visitors from Japan and abroad come seeking moments of supremely blissful relaxation and reflection at this picturesque hot spring hideaway. The main bath, sen-nin-buro, received its name from its massive size and features an old, large cypress cabin with a timeless atmosphere. If you are looking for a genuine, traditional Japanese public bathing experience, this is the perfect spot!
Access: 70 minutes from JR Aomori Station by bus
Nyuto Onsen

Akita Prefecture's Nyuto Onsen is one of the most unvisited in Japan due to its remote location. Surrounded by lovely beech forests and an abundance of seasonal scenery, it is blessed with a mineral-rich spring that has been helping to heal the ailments of locals for more than 350 years. There are seven traditional inns that offer outdoor baths with views of unparalleled beauty, especially in the winter when piles of snow blanket the mountains surrounding the isolated area. If you are in the market to experience the true peace and quiet of rural Japan, this is a blue-chip choice!
Access: 45 minutes from JR Tazawako Station by bus
Other Recommended Yukimi Onsen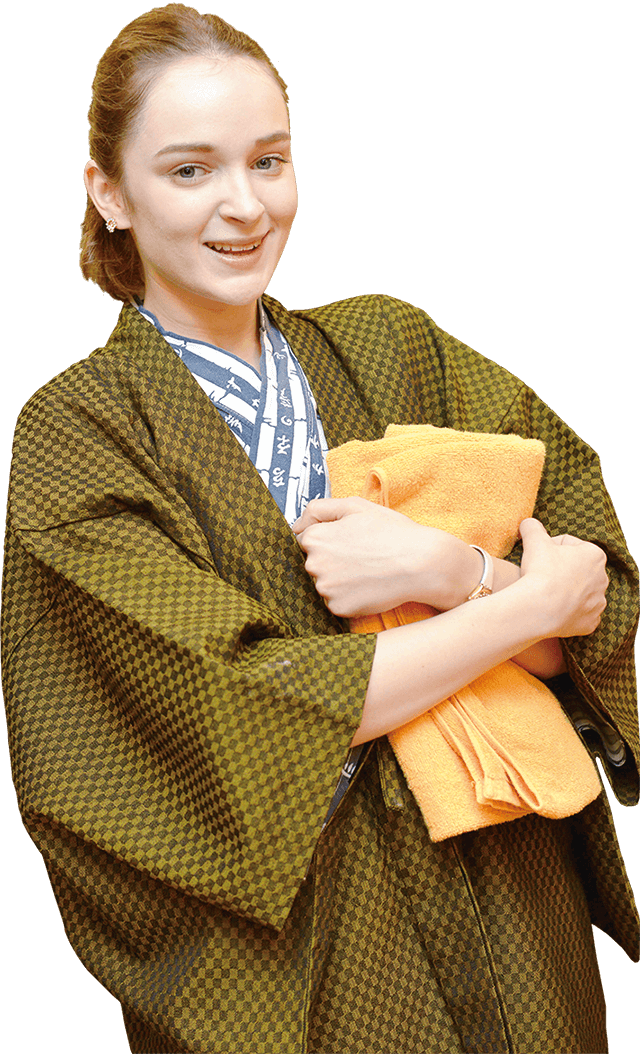 Tsuta Onsen: Towada-shi, Aomori
One of the most popular hidden onsens in Japan. Feel the spring water well up from the bottom of the bathtub.
Zao Onsen: Yamagata-shi, Yamagata
Discovered more than 1,900 years ago, the onsen is located in one of the most famous mountain resorts.
Naruko Onsen: Osaki-shi, Miyagi
Naruko Onsen consists of ve areas: Naruko, Higashi Naruko, Kawatabi, Nakayamadaira and Onikobe. With more than 370 hot spring sources available, visitors can fully enjoy the experience of traditional Japanese bathing.