TOKYU HANDS is "THE ONE-STOP SHOP" chock-full of all kind of goods such as kitchen utensils, beauty goods, stationery, bags and tools, joined by fun discoveries and surprises. Visit TOKYU HANDS and gain a better understanding of today's Japan.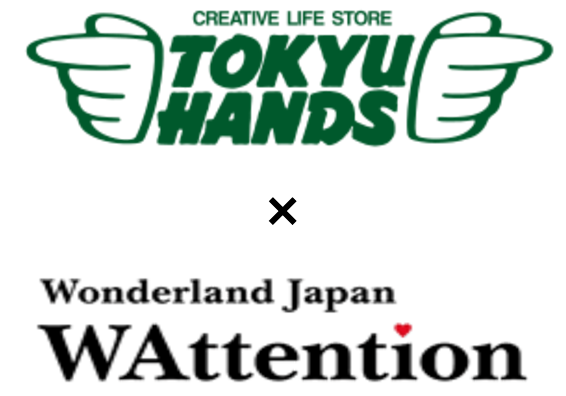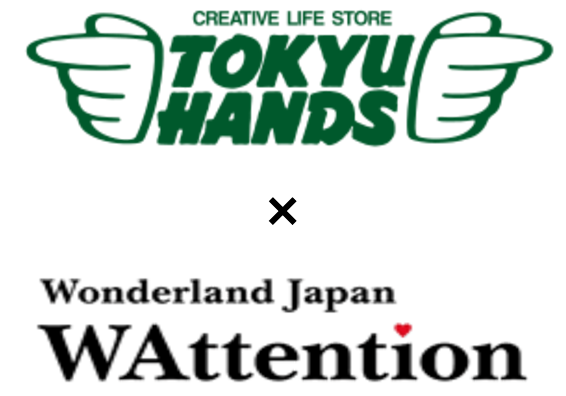 Although it's not officially summer in Japan, we're experiencing the hottest year in the history of the planet. In order to stay cool and comfortable at the office, we have chosen efficient, energy saving and good looking USB fans just for you.
No.1: Pieria, Slim Contact Fan
The Piera Slim Compact Fan utilizes three different power sources: USB, battery and power outlet. Hidden inside the slim design is a 13 blade fan which produces a powerful airflow. You can adjust its speed between two different settings. The foldable design allows you store it flat in a drawer when not in use, freeing you from a cluttered desk space. Comes with a 1.2m USB cable. Power consumption is 2.2W (with the AC adaptor).
Product Name: Pieria, Slim Compact Fan
Price: 3,218 yen (including tax)
Category:  Fan
WAttention Editor's comment: "Beside its simple and elegant design, you can also choose the finish from white, dark wood or natural wood to fit in with your personal decor."
No.2: Mood, Desk Stand Fan

The Mood Desk Stand Fan is designed after an old-school desk lamp. You can adjust the angle of the head so that the breeze can blow into the direction you desire. It can be powered by via USB or a power outlet. Power consumption is 2.8W (with the AC adapter). Two speed settings are available. Comes in three different colors: blue, white, and gray.
Product Name: Mood, Desk Stand Fan
Price:  5,378 yen (including tax)
Category: Fan
WAttention Editor's comment: "The long neck helps to direct the air in any direction you want and the retro design is suitable for offices, homes or even retail stores."
No. 3: RHYTHM, Silky Wind II

Don't be fooled by its compact size. The Rhythm Silky Wind II now oscillates so that the air doesn't blow in just one direction. The double-fan structure is another added feature in which the back fan collects fresh air and the front fan directs the airflow. The two fans inside turn in opposite directions, canceling any excess noises. This fan has all the features that users are looking for: comes with a 1m USB cable, quiet, energy saving, and oscillation.
Product Name: RHYTHM, Silky Wind II, 9ZF005RH02
Price: 3,780 yen (including tax)
Category: Fan
WAttention Editor's Comment:  "The noise cancellation system is a great feature when using it at the office."
No. 4: Elecom, Powerful USB Fan

For those who are looking for a powerful fan, this is a perfect solution. With a stepless speed motor, you can adjust the air volume to your exact likings. This fan has more flexibility than any of the other USB fans. You can clip it on a desk or hang it on a wall, and adjust the angle right and left and up and down. Not only that, the head oscillates as well. Comes with a 1.5m USB cable.
Product Name: Elecom, High-volume USB Fan, Black, U39BK
Price: 2,678 yen (including tax)
Category: Fan
WAttention Editor's Comment:  "If you have a limited amount of desk space, the clip on the back and the wall hooks are a real space saver."
No. 5: Elecom, Compact USB Fan

Made of an aluminum frame, this fan is tough and durable. Slip resistant rubber adds stability to the feet of the fan, making it perfect for office use. The head moves up and down, so it's easy to adjust the airflow. You can turn it on and off while it's plugged into a USB port. Comes with a 1m USB cable.
Product Name: Elecom, Compact USB Fan, U35WH
Price: 1,922 yen (including tax).
Category: Fan
WAttention Editor's Comment: "In order to survive the endless hot summer days, durability is a must."
TOKYU HANDS -Shinjuku Store-
Times Square Building 2-8F, 5-24-2 Sendagaya, Shibuya Ward, Tokyo
WEBSITE: http://www.tokyu-hands.co.jp/foreign.html