TOKYU HANDS is "THE ONE-STOP SHOP" chock-full of all kind of goods such as kitchen utensils, beauty goods, stationery, bags and tools, joined by fun discoveries and surprises. Visit TOKYU HANDS and gain a better understanding of today's Japan.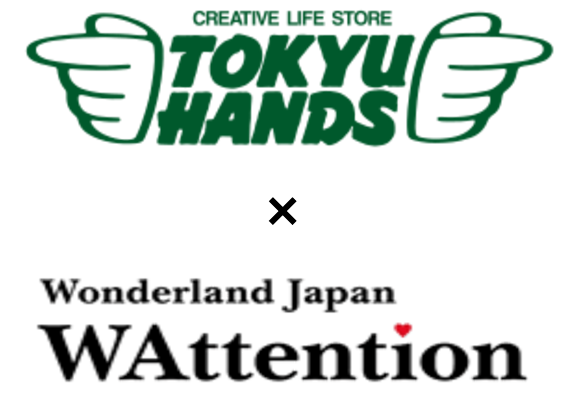 In this article, we bring you TOKYU HANDS' Top 5 Handy Stationery Supplies, from slim-folding scissors to fun-designed sticky memos — all worthy of taking note of!
No. 1: Fitcut Curve Twiggy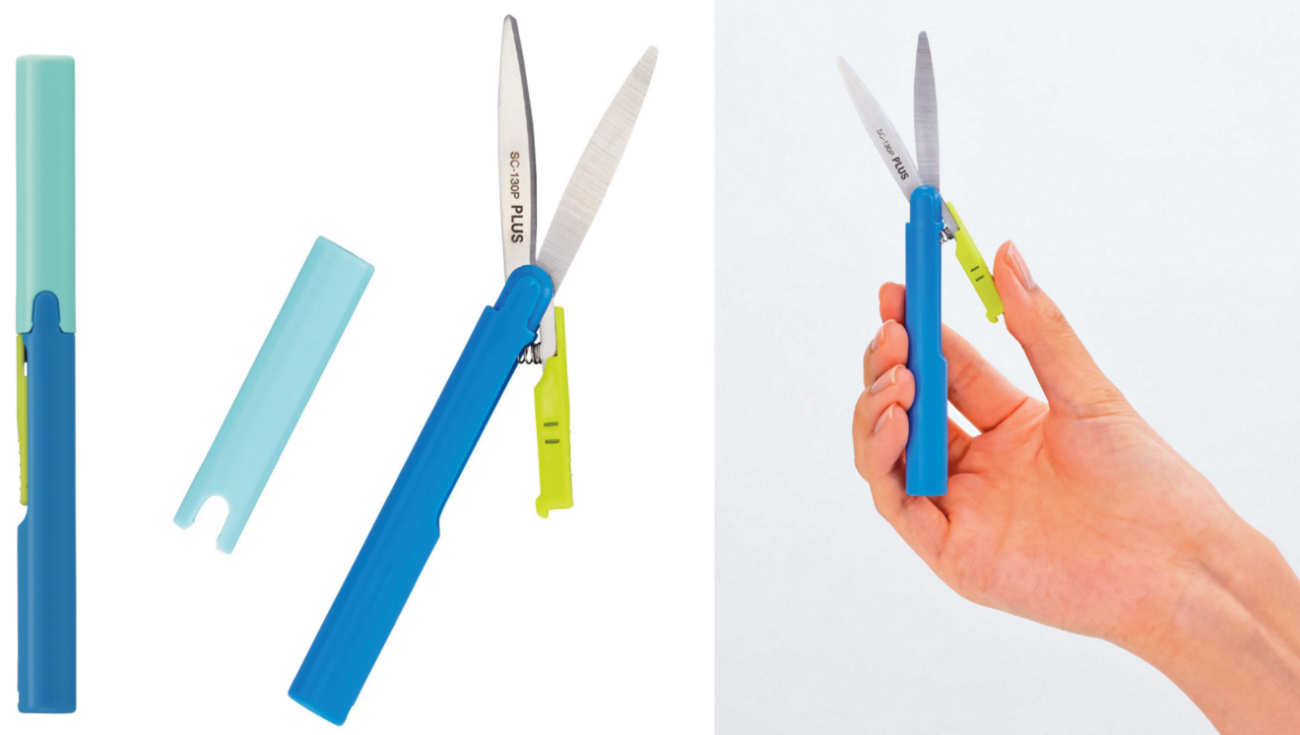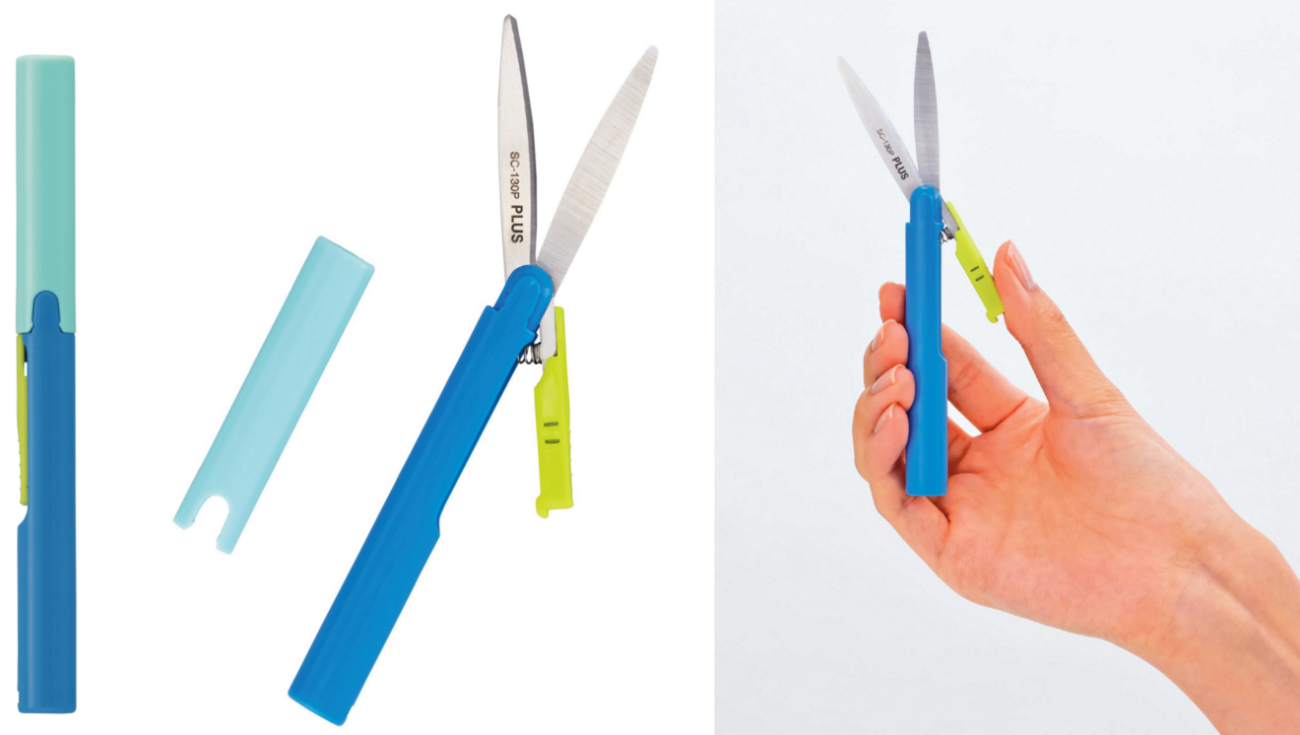 The long-awaited portable on-the-go version of the Bernoulli-curved scissors' Fitcut Curve series–the number one selling* household scissors (based on 2014 Japan stationery scissors market sales).
Price: 702 yen (including tax)
Category: Scissors
WAttention Editor's comment: "Fits perfectly in your pen case, and is quite sturdy for its small size. You won't find a more convenient pair of scissors!"
No. 2: Memo Can

These memos will sway back and forth on your desk when folded in half and stood up on your desk. Use the stylish can for storing small items afterwards!
Price: 648 yen (including tax)
Category: Memo
WAttention Editor's comment: "This gift is a 2-in-1 deal (memos and can case), both practical and playful for kids to adults."
No. 3: Clip Family


Not only can you use this bear-shaped clip as a paper clip or bookmark, but dip it in water for 5 minutes and you can bend it to a variety of positions, serving as a key hook, pen stand, and more. Available in multiple colors and varieties, including clip man, clip girl, clip monkey and more.
Price: 518 yen (including tax)
Category: Clip
WAttention Editor's Comment: "Unbearably cute, with endless creative ways to use just by bending!"
No. 4: Celebrity's Mutter Sticky Note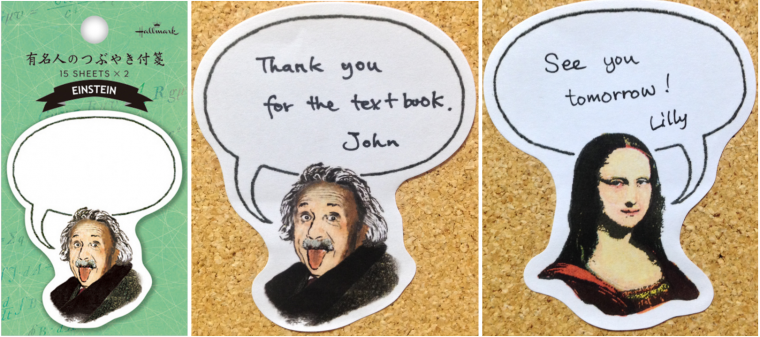 Become a big name celebrity — even Einstein — with this collection of sticky notes designed with famous faces.
Price: 410 yen (including tax)
Category: Memo
WAttention Editor's Comment: "Your ordinary messages will become the spark of many smiles with this fun addition to your desktop."
No. 5: Ninja Pins


The secret to these wall pins are their "V" shape, leaving little evidence of being used, compared to pins with a typical circular shape.
Price: 432 yen for 5 packs, 864 yen for 15 packs (including tax)
Category: Wall Pin
WAttention Editor's Comment: "These pins leave hardly any trace of their presence, just like a true ninja!"
TOKYU HANDS -Shinjuku Store-
Times Square Building 2-8F, 5-24-2 Sendagaya, Shibuya Ward, Tokyo
WEBSITE: http://www.tokyu-hands.co.jp/foreign.html