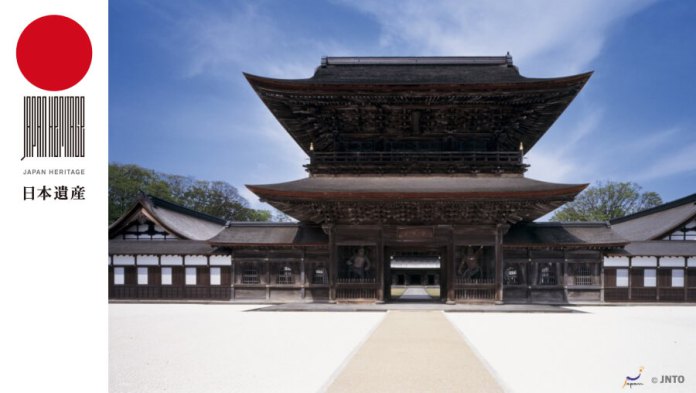 Not all cities can boast of National Treasures, vast nature, and one of Japan's Three Great Buddhas, all within walking distance of the main station. So for some quiet meditation or some dazzling festival floats, be sure to stop at these spots.
Takaoka Daibutsu (Great Buddha)
Watching over the city at 15m tall and said to be the most handsome of the Three Great Buddhas according to poet Akiko Yosano, Takaoka's Daibutsu stands—or sits, rather—as the only one of the three completely funded and crafted by its local citizens.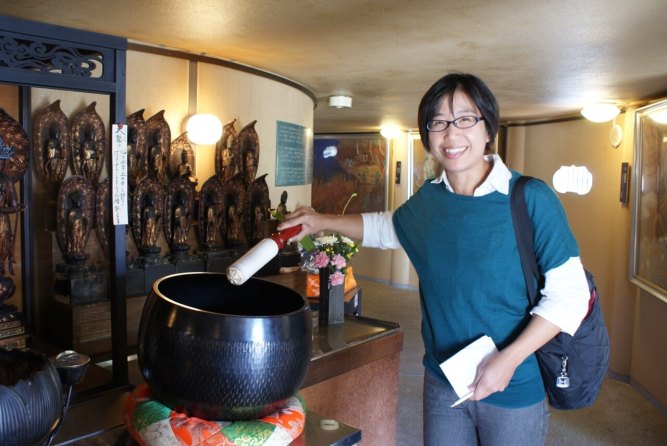 Erected in 1933, three decades of coppersmith construction went into creating this 65 ton landmark, which contains a collection of art and craftwork beneath the statue, also well worth seeing.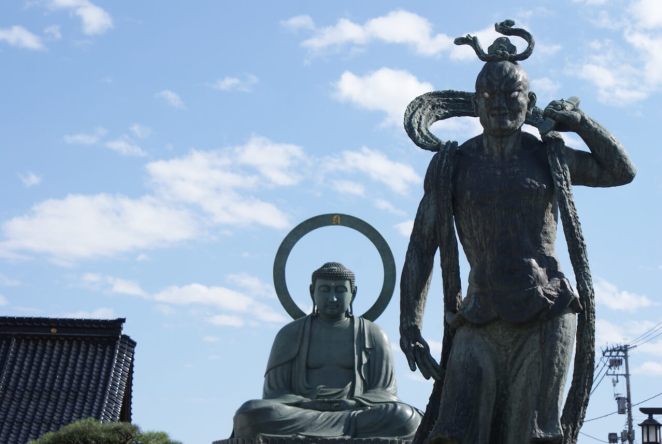 Zuiryuji Temple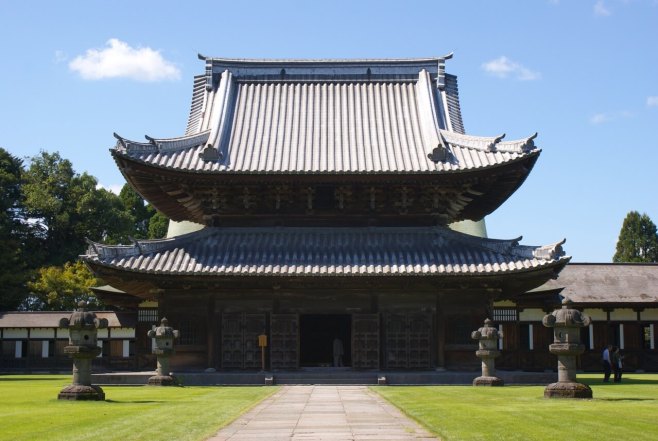 The most prized relic of the prefecture, Zuiryuji's Central Buddha Hall, Lecture Hall and Main Gate are the only buildings in Toyama registered as National Treasures. Dedicated to Takaoka's founder, Lord Maeda Toshinaga in 1663, this Zen temple is representative of early-Edo architecture.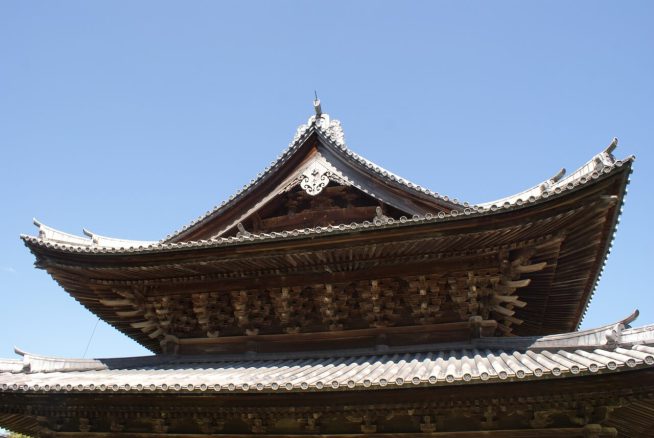 When gazing at the Central Buddha Hall, be sure to look up, as this work of architectural genius supports 47 tons of lead tiles without employing a single nail!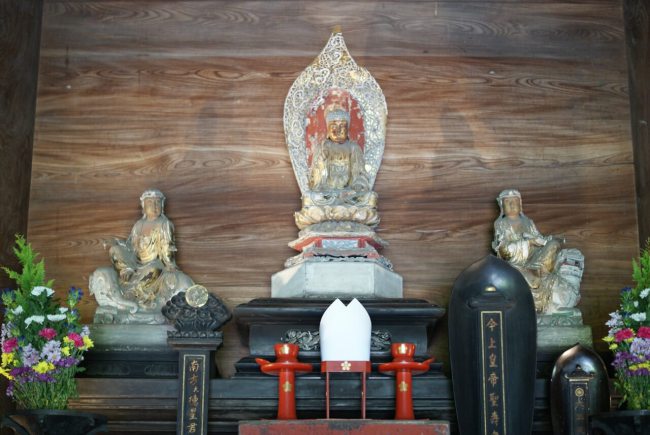 Mikurumaya Kaikan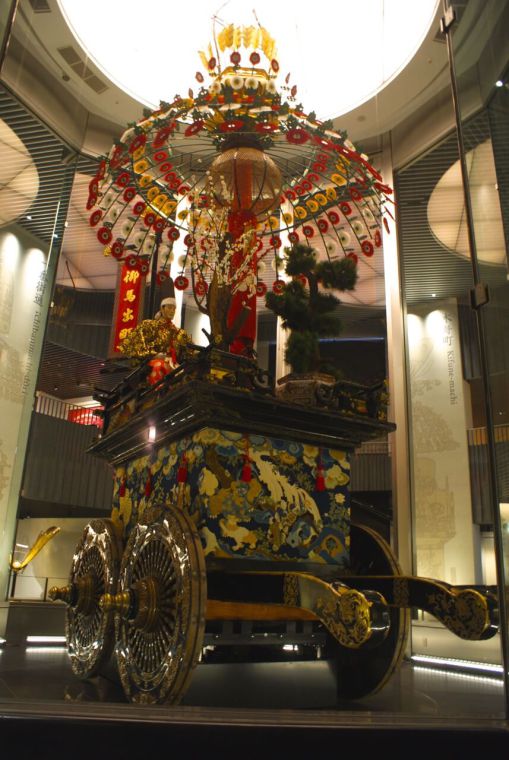 Though the Mikurumayama Festival, which dates back to 1611, can only be caught on May 1 along Takaoka's city streets, you can view examples of its beautiful floats here at this museum all year round.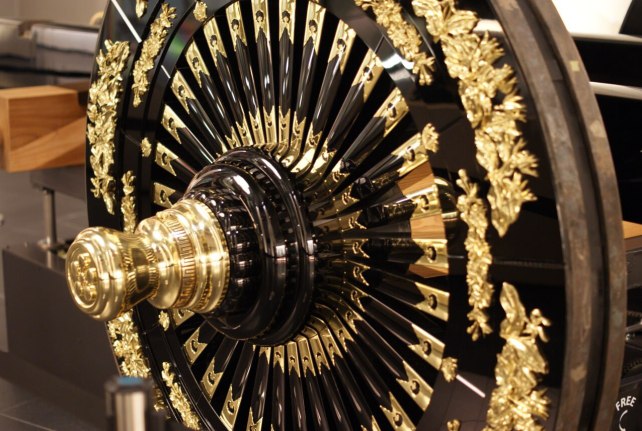 Known for their tall wooden hoko poles and elaborate lacquerware and metalwork ornamentation, these carriages are said to be based on an elegant one once used by the great Daimyo Toyotomi Hideyoshi, which was later donated to Takaoka's Maeda clan.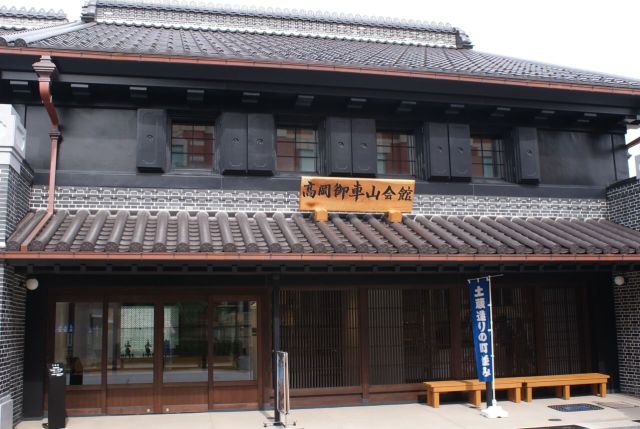 Takaoka Kojo Park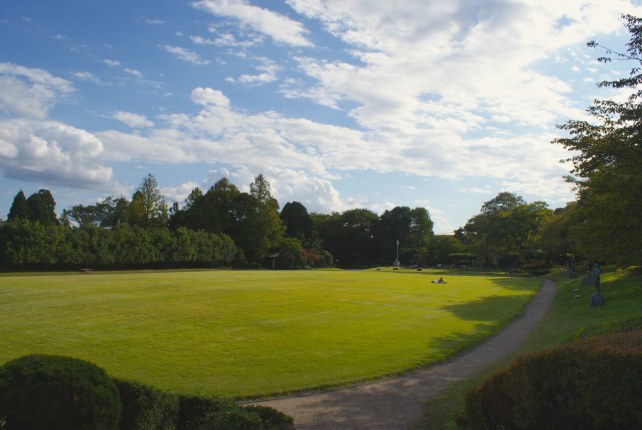 Within just a 10-min walk from the station, here you can enjoy 22 hectares (54 acres) of lush greenery at this park, particularly beautiful during the cherry blossom and fall foliage seasons.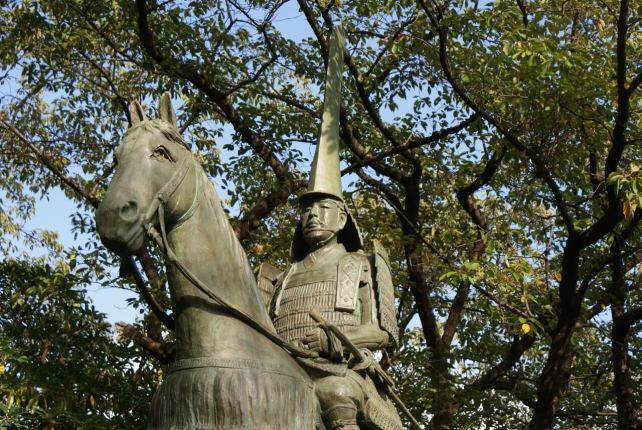 While nothing remains of the original Takaoka Castle that once stood here except for the expansive moat, a free zoo, and the Manyou Shu Festival in early October, as well as a recent statue of Lord Toshinaga Maeda.