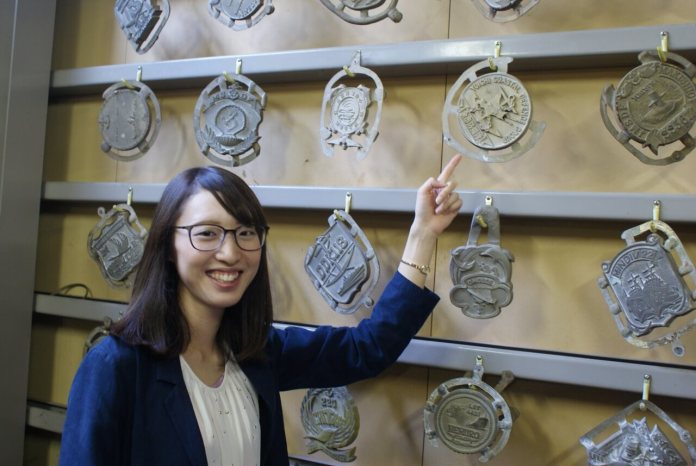 More than anything—yes, even Doraemon—Takaoka is a city of craftsmanship.
In particular, metalworking here dates back to the Edo era, when it was designated as an industrial zone under the ruling Maeda lords. Over 400 years later, the city is still the nation's leading copperware producer, and its skillful techniques and traditions are revealed in every statue that lines its streets, as well as its modern lineup of accessories and decorations. Below are three names any craft fan or omiyage hunter will surely want to be familiar with.
Kanaya-machi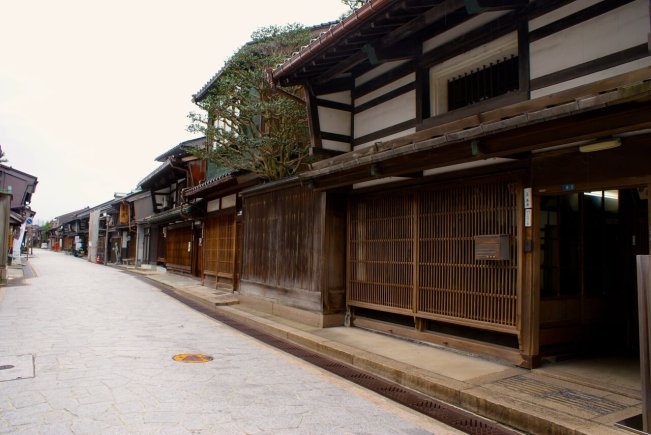 Behold the birthplace of Takaoka's metal-casting industry. Lord Toshinaga Maeda established this district in 1611 by commissioning seven metal workers, and one walk down its stone-paved streets—which also includes scraps of copper—will give you a nostalgic sense of the city's origins.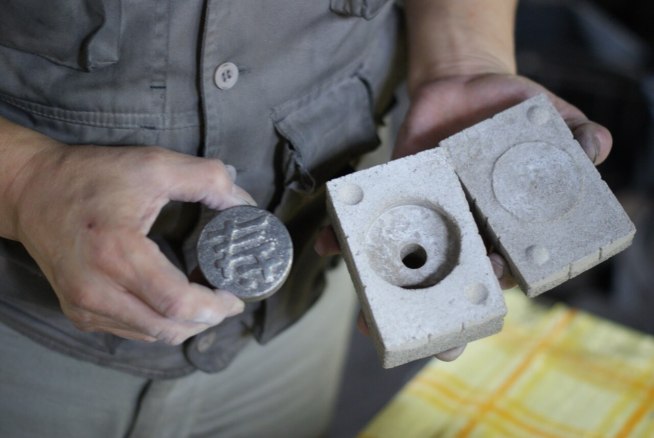 Enter into one of its many latticework-decorated machiya townhouse shops, and you'll find boutique displays with one-of-a-kind products, handcrafted by third and fourth generation artisans laboring in the dark factory warehouses hidden just behind the storefront.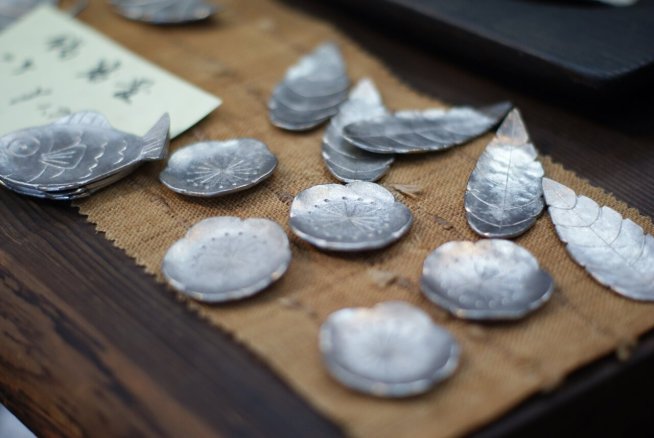 From copper to tin, ceramic to lacquerware, a wide array of decorative items can not only be purchased here, but even handcrafted by participating in a workshop, such as the one offered at Sabo Gallery Otera—a great way to experience Takaoka's tradition for yourself.
Nousaku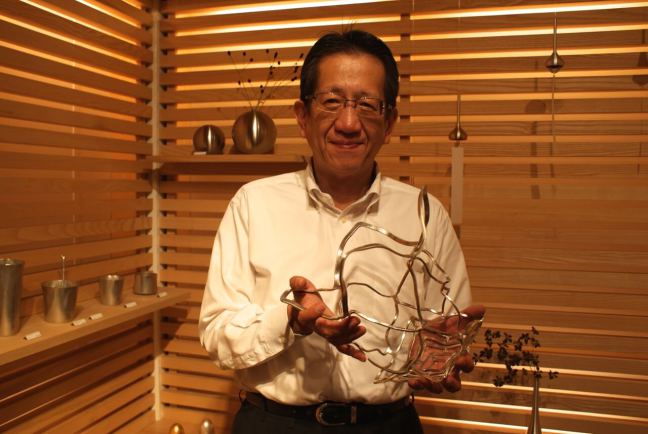 What began a hundred years ago as a manufacturing company of brass and bronze butsudan Buddhist altar fittings, tea sets, and flower vases, has expanded to one of Takaoka's most innovative creators of tableware and home accessories.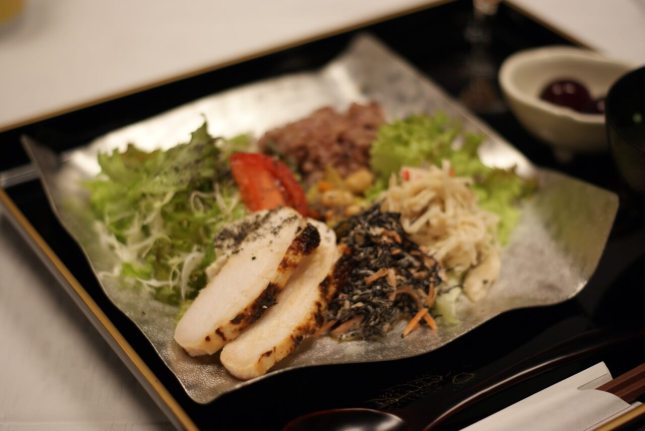 In fact, a meal at any nice dining establishment within the city is likely to be served on one of Nousaku's malleable tin plates.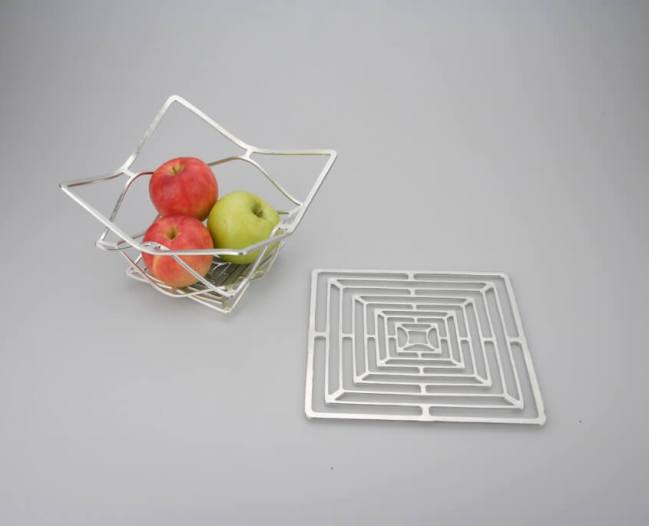 Its KAGO basket line is perhaps its most popular, using 100% tin, making them bendable by hand into a number of shapes to suit any occasion.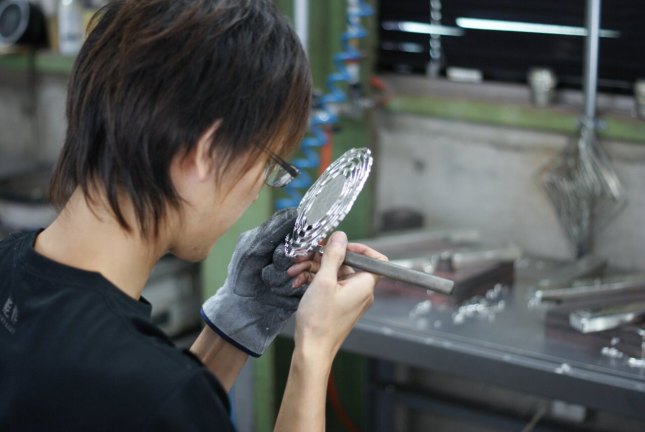 By visiting its factory, you can get a first-hand tour of the creation process, from the initial pouring of molten aluminum, bronze, copper, and tin into the mold, down to the detailing and polishing—a metal-lover's must see.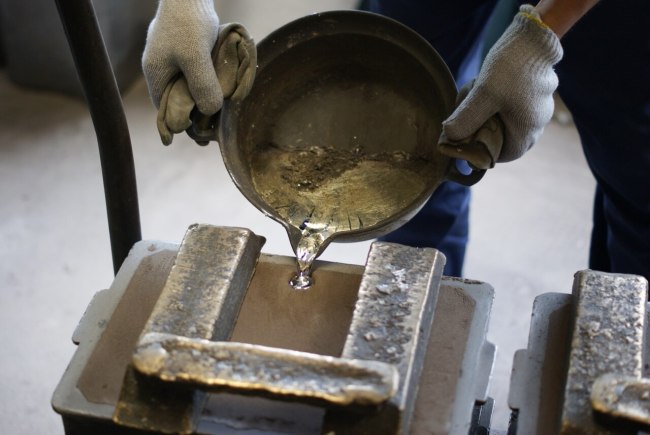 Raden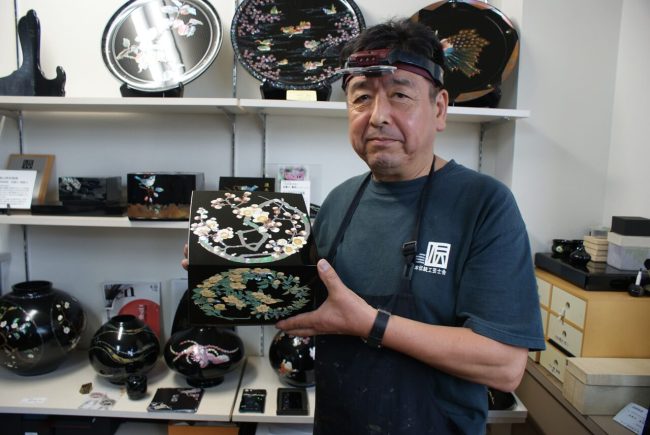 Said to have originated in Nara in the 7th century, raden is the decorative craft created by setting lustrous abalone shell into lacquerware, glass, stone or metal. And at Musashigawa Koubo, a team of just five craftsmen design each of these masterpieces in their small workshop, carrying on four generations of the trade in Takaoka.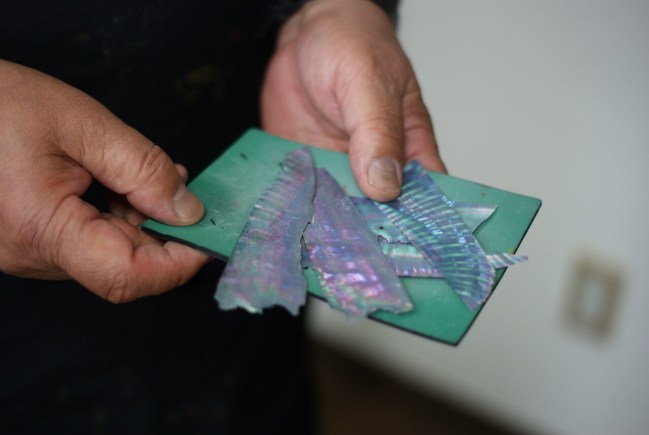 Once the abalone shell—a wide variety of which are employed—is polished down to as thin as 0.1mm, it is carefully cut and shaped before inlaid and polished again.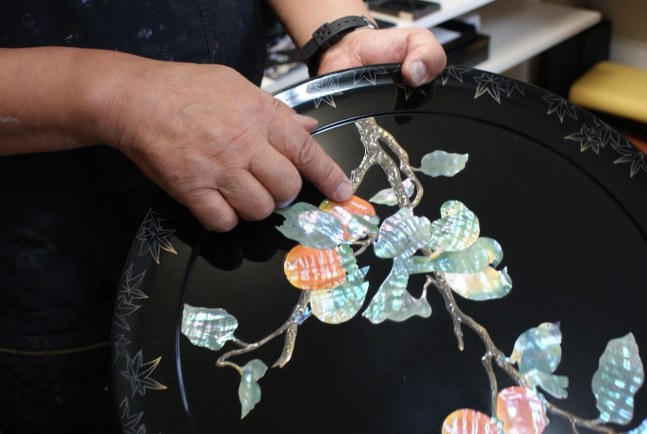 While originally designed for Buddhist altars, tableware, and traditional Japanese ornaments, Musashigawa Koubo keeps up with the times, handcrafting everything from business card holders to smartphone cases and desk accessories. Though a bit more pricey than your typical omiyage, these gifts are sure to be as treasured in the future as they have in the past.