Owara Kaze no Bon: Enchanting evening wind festival
For a dreamlike festival under the darkness of night, the Owara Kaze no Bon will take you on a time slip to Toyama's traditional past.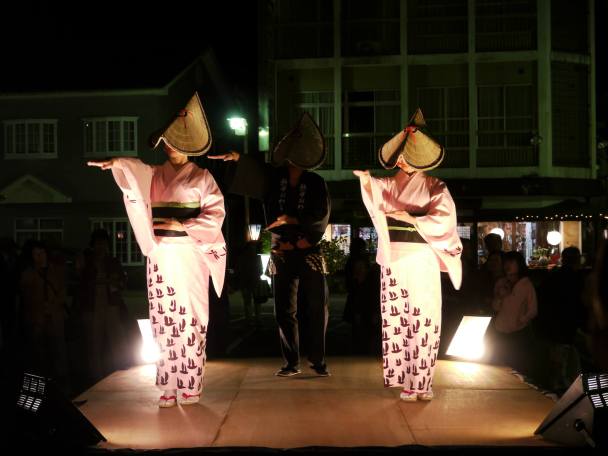 Unlike many upbeat and celebratory festival dances, this one is much more solemn. Don't expect any shouting or cheering here, in fact, the streets are silent except for the shutter of cameras as the dancers move gracefully to the melancholic tunes of the kokyu – a Chinese violin rarely used in Japanese folk music – as well as the shamisen and slow rhythmic beat of small taiko drums.
This mesmerizing performance takes place from Sept. 1-3 at the sleepy hillside village of Owara in southwestern Toyama. Both a bon festival welcoming ancestral spirits in the summer, and a ceremony to protect against strong winds (kaze) that damage crops, this celebration has been passed on for 300 years.
However, the festival never fails to bring about a typhoon of tourists, as nearly 300,000 come here to watch 11 local dance units perform on stages, and throughout a 3 km street course over three nights.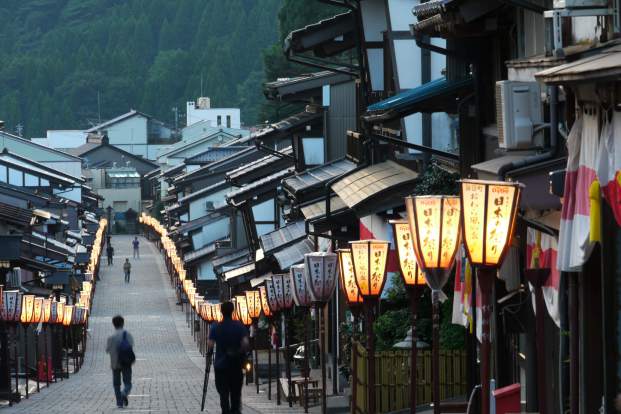 The festival starts from around 3pm (except the third night), and carries on until 11pm. As the sun sets, thousands of crafted paper lanterns pave the path for the performers, dimly lighting the rustic townscape with its peach and golden hues.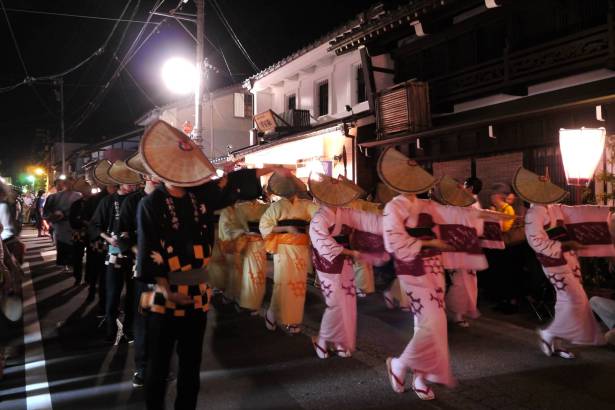 With faces veiled by braided straw hats, the participants move to one of three dances: the older Honen odori dance, or the newer men's and women's dance.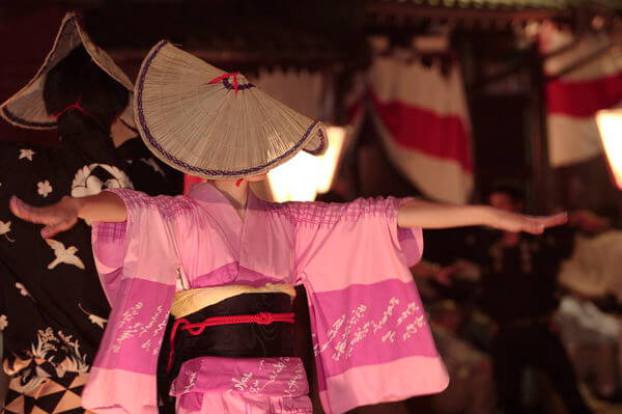 Women dressed in colorful yukata (summer kimono) with traditional black sashes portray the four seasons through their graceful strokes and strides.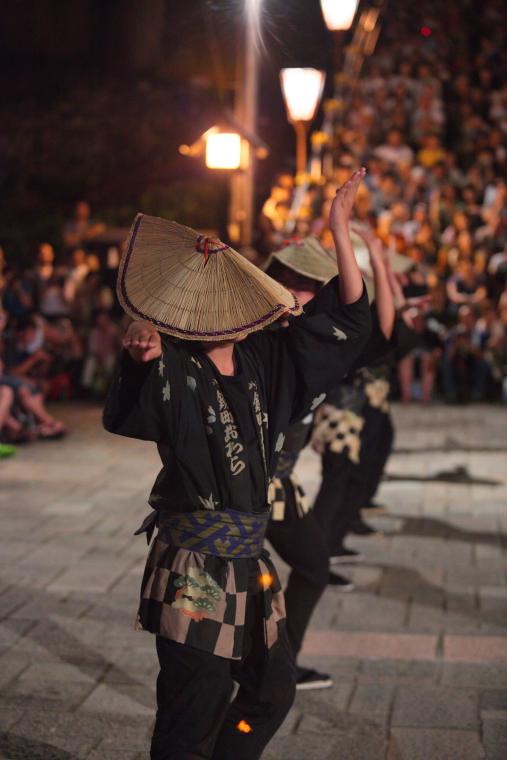 Men on the other hand, mimic farming movements in their "scarecrow dance", boldly stepping and swaying in their happi coats.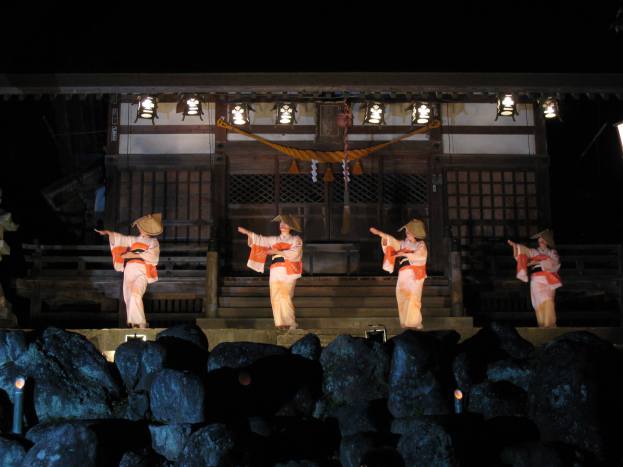 With the backdrop of latticed-door houses and ancient temples, smaller units simultaneously perform throughout the town. The sight will surely make you feel as though you've been transported to another world. So as the summer comes to a close, why not breeze on by for a few nights of otherworldly entertainment?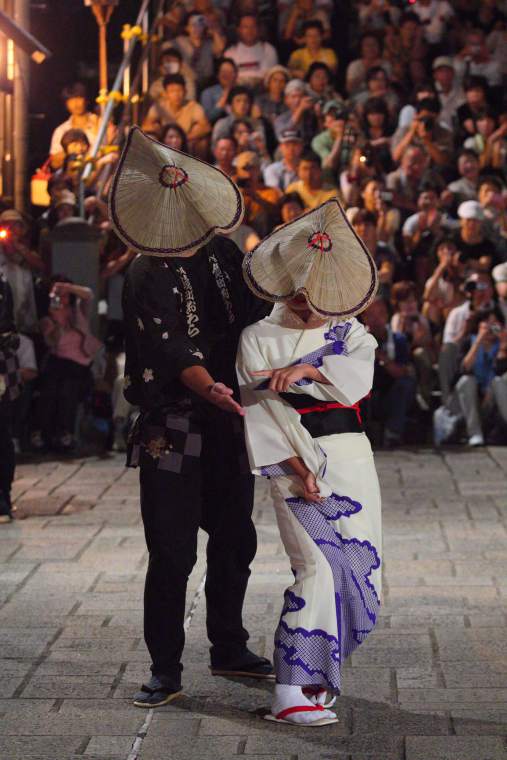 Access: A 40-min walk from Etchuyatsuo Station (JR Takayama Line)