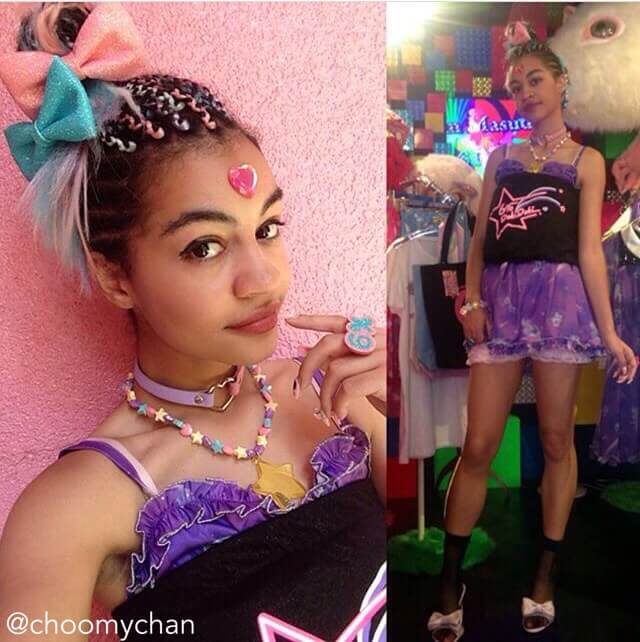 I've been an obsessive follower of Japanese street fashion for many years now so when I was given the opportunity to work at 6%DokiDoki, one of the most established brands in Harajuku and adored by fans worldwide, I jumped at the opportunity.
I am currently studying Japanese at university and an integral part of that is the year abroad in Japan. I chose to go to Tokyo because for me, it's the only choice if you want to be a part of the fashion scene. The opportunity came about suddenly and quite randomly, first I was chosen to be a part of their show at the Moshi Moshi Nippon Festival then all of a sudden I was asked to be a Shop Girl. I was so thrilled!
After a shaky start I quickly fell into step with my co-workers. Not only was this my first real job (I know, I know) but speaking the language was definitely tricky at first. After a few shifts and a lot of patience on behalf of my co-workers (thank you!!) I could communicate so easily with them and customers.
So a typical day at work would start not on the day of my shift, but actually the day before. I would message my manager and we would discuss what I would wear so then I could plan my accessories, foot wear and make up. The next day I would arrive about 30 minutes prior to when my shift would start. I was lucky to have lived about 15 minutes from Harajuku by train so the commute was never too bad. The only issue I would ever encounter would be tourists staring and shoving cameras in my face, so if you're ever in Harajuku don't be that person! You might be met with a very irritated shop staff! Once I arrived, I would finish my make up and put any final touches on my outfit.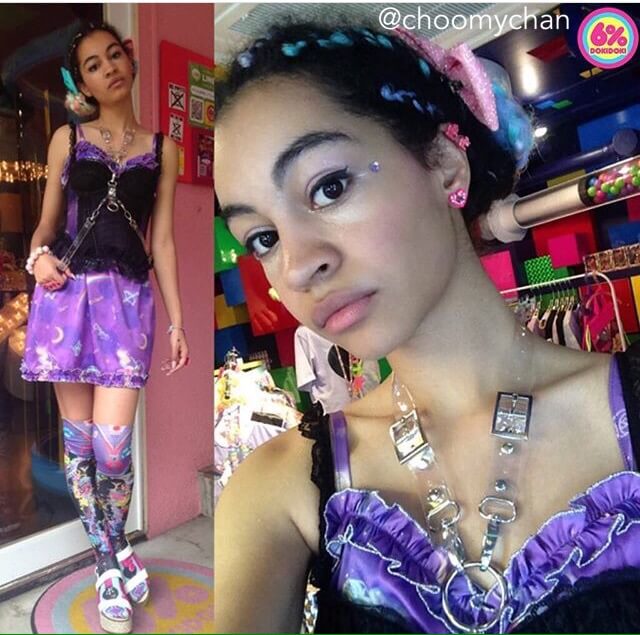 We have a schedule of things to do during our shift aside from helping customers and it always starts with taking pictures to post on social media and writing a bit about what we were doing and wearing. I didn't know what I should say most of the time so I usually wrote about the weather, how very British of me! Other tasks on our schedule were cleaning the shop and restocking items that had been sold, so normal things any shop staff does. The only difference would be I'd be teetering over in my sky high platforms while sweeping up. I think a lot of people found it amusing for us to be cleaning up in over the top outfits and often took pictures of us outside the shop. I'm so worried somewhere on the internet someone has captioned a photo of me as 'pink platform wearing cleaning lady in Harajuku.'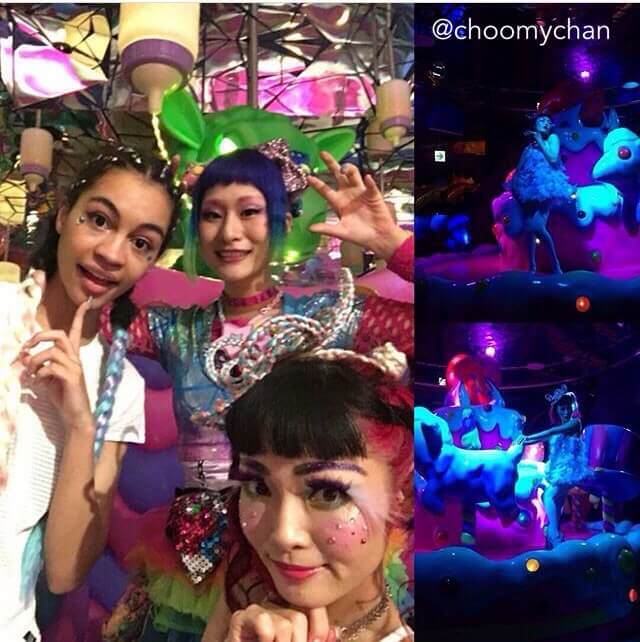 Our customers were people of all ages, backgrounds and interests. I talked to both Japanese and non-Japanese customers and they all loved the bold, over the top cuteness of 6%DokiDoki. You could always tell when a new customer came in because they always exclaimed, 'this is crazy' or 'this is amazing' as soon as they walked through the door. There were always those that said they 'could never wear something like that' and asked me if I wore this kind of clothing every day. Sometimes I managed to coerce them into trying out some clothes and accessories by explaining how it could work with a simple, not very alternative outfit. I think it's nice adding a little kawaii into people's everyday lives!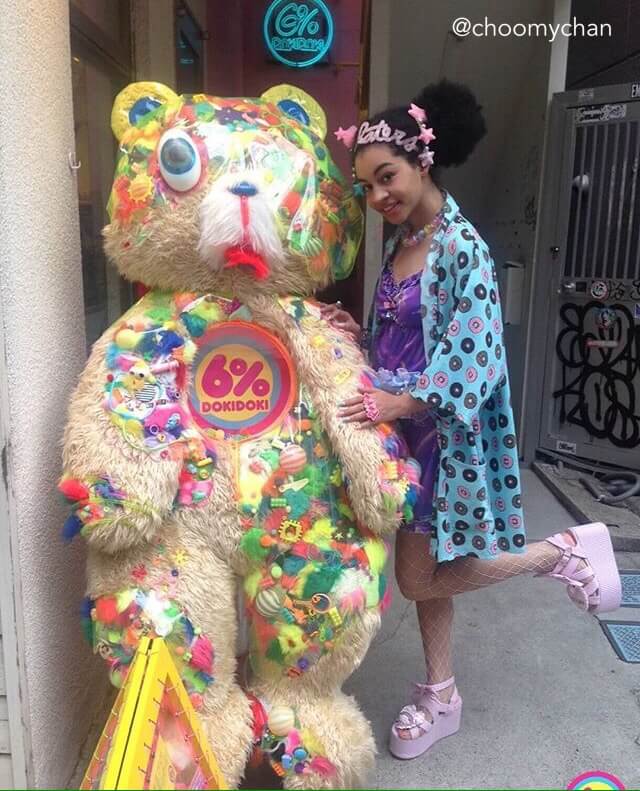 Obviously being a ShopGirl had its perks! Aside from the usual things like assisting customers we sometimes had photoshoots for both TV and magazines in the shop. Since 6%DokiDoki is so famous for its consistently outlandish and typically 'Harajuku style' it was a hotspot of interest to others. The shop also had diehard fans who loved everything about the fashion and the staff! It would be so lovely to turn up for work to find someone had left a gift for the staff. It really helped me to understand how much people appreciate the effort we went through to maintain the shop's 'sensational lovely' image and the looks we created to promote the brand. I remember one day in particular when a customer came to the shop wearing a look I had done in my previous shift and I was so overwhelmed! Not only are we shop staff but people saw us as fashion inspiration too which is so cool!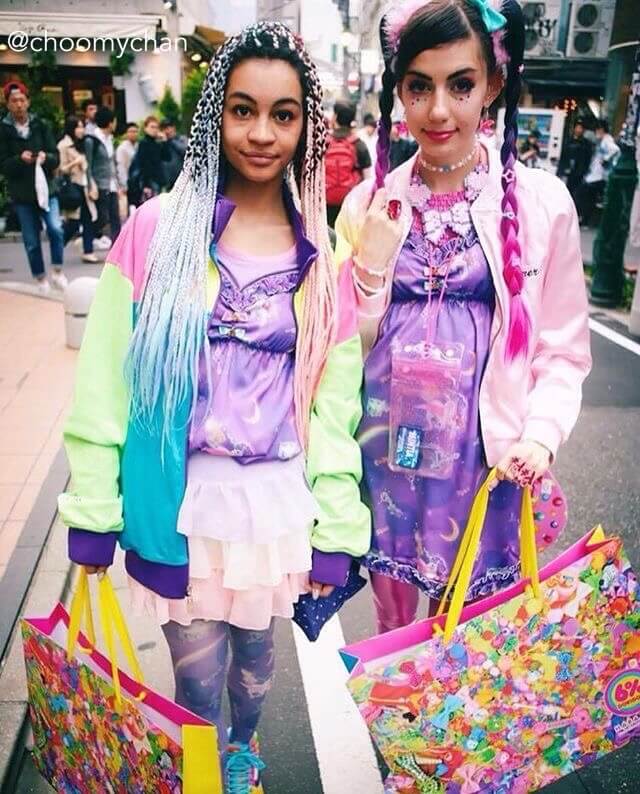 The experience I had as a Shop Girl was one to remember. My time both in and out of the shop was so fun and it made my year abroad memorable!